Made for Samsung Galaxy S6
Features & Highlights
Why you should buy this product
Samsung Galaxy S6 Screen Protector, Tech Armor [Anti-Glare/ Anti-Fingerprint] HD Ultra Thin Matt Scratch Resistant, Bubble Free, Protective Screen Guard Film
Tech Armor Matte-Antiglare technology has been specially designed to allow for use in both indoor and direct sunlight, while still maintaining the clearest possible view of your Galaxy S6 screen. How to Put on a Screen Protector For more information on how to apply a screen protector, visit our How to Apply a Screen Protector Blog Guide.
Tech Armor is the #1 trusted online resource for screen protection with the industry leading NO-HASSLE LIFETIME WARRANTY
Preserve your resale value- Protect your Samsung Galaxy S6 Screen from scratches, dust and daily wear and tear.
Bubble-free easy installation Guaranteed. Tech Armor TruTouch Flawless Touchscreen Accuracy. Made from the highest quality Japanese PET film available
Please Note: The Samsung Galaxy S6 screens have curved edges that our screen protectors do not cover 100%, as they would peel over time causing customer frustration. We designed our screen protectors so you will have maximum coverage on your device with ease of installation and durability. For more complete protection, we recommend pairing the screen protector of your choice with a Tech Armor Samsung Galaxy S6 case.
Additional Note: Since we did not have pre-release specifications, we have a U-shaped cutout at the top (for speaker and camera) to ensure your Samsung Galaxy S6 has the protection it deserves at time of launch. Now that we have the physical phone, we have changed the U-shaped cutout to be more precise but it will take a few weeks before this version is shipping.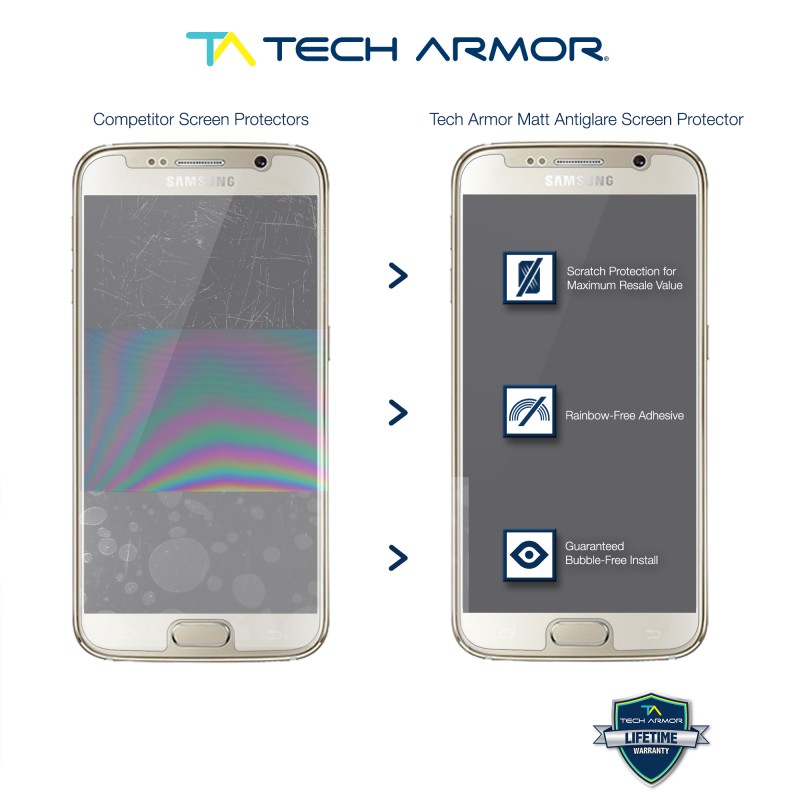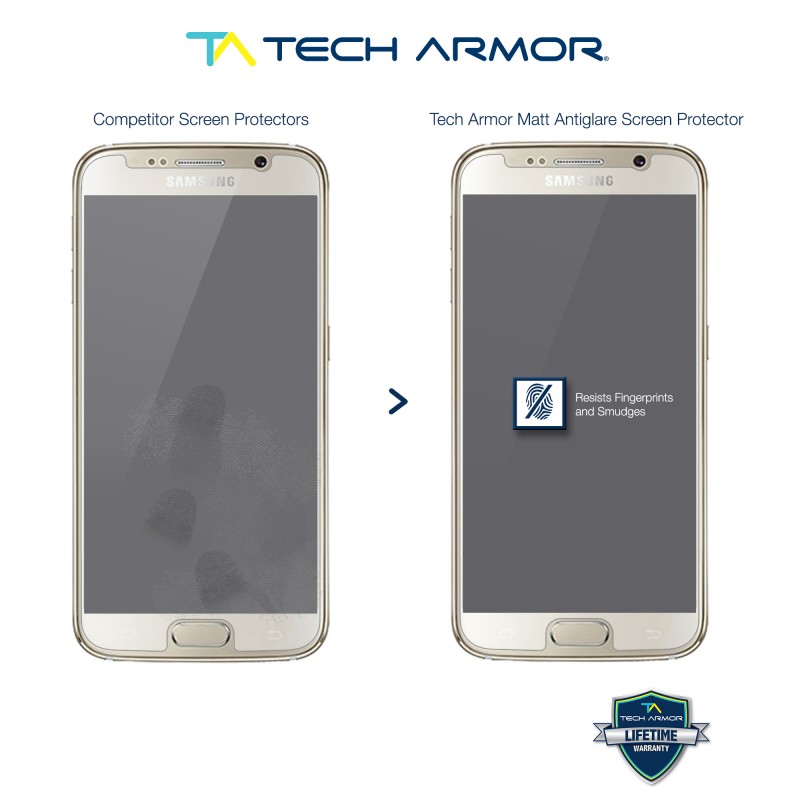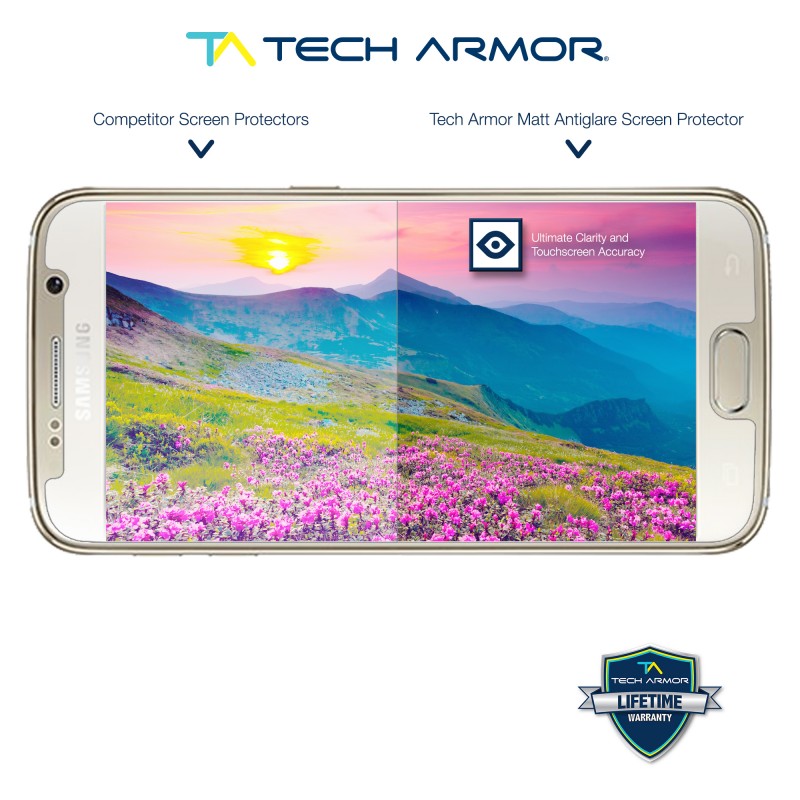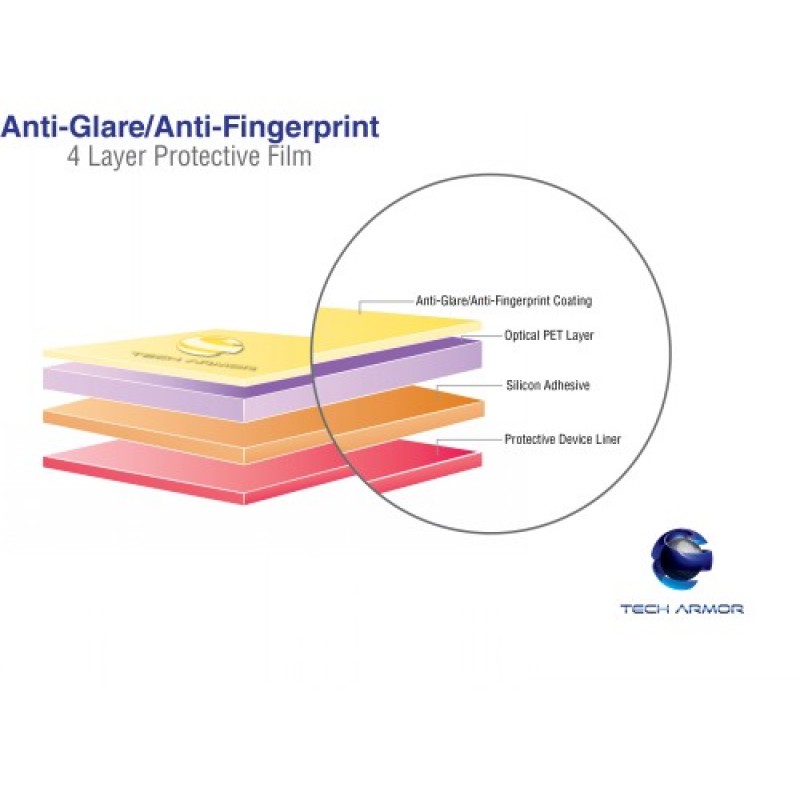 You Might Also Be Interested
Customers Who Viewed This Item Also View