Made for Samsung Galaxy S6 Edge
Features & Highlights
Why you should buy this product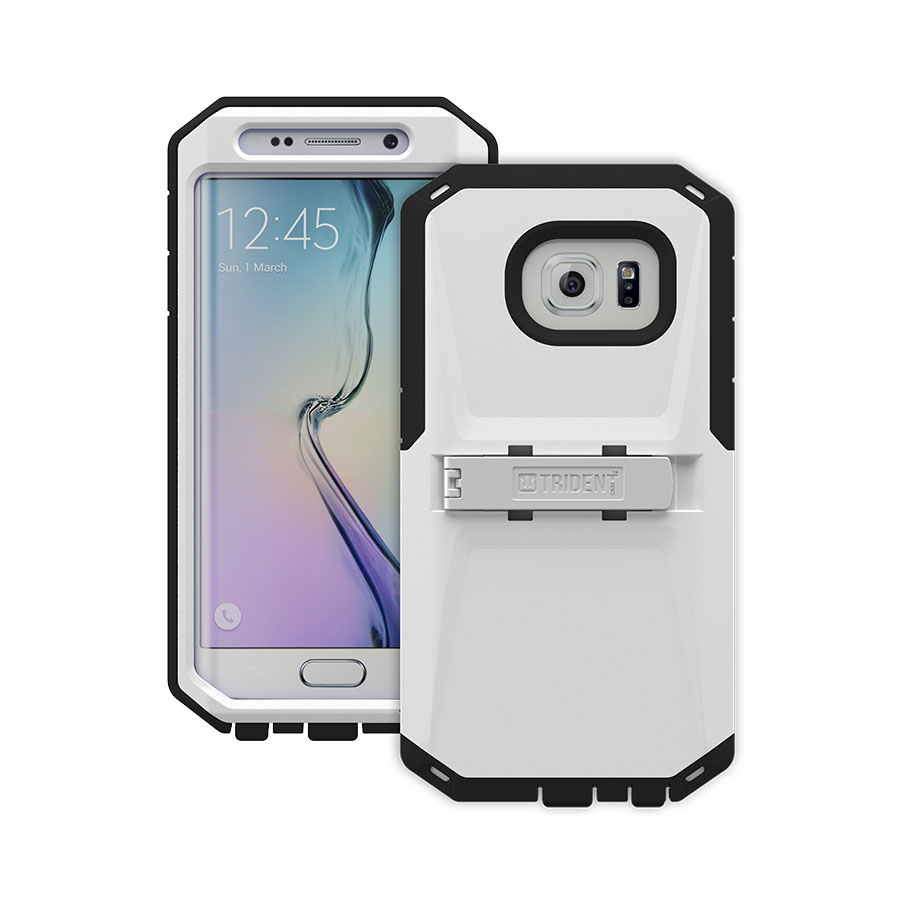 Samsung Galaxy S6 Edge Case, Trident [White/ Black] KRAKEN AMS Series Rugged Protective Polycarbonate on Silicone Dual Layer Case
The Trident Kraken Ams series for Samsung Galaxy S6 Edge provides patented 2-layer case technology of polycarbonate & thermo plastic elastomer (tpe) are fused together to provide outstanding protection against impacts for unmatched smartphone protection. This is Trident's most rugged product line plugs to keep your ports free of dust and debris, and a rugged holster w/ swivel belt clip for carrying convenience. An incredible smartphone deserves an incredible case. for the roughest, toughest protection on the market, wrap your phone in the white Trident Kraken Ams series for Samsung Galaxy S6 Edge. Top-quality silicone wraps around a strong, tailor-fit polycarbonate shell & offering unrivaled safety from drops, scratches, dings, dirt, dust and more.an innovative three layer design protects your Samsung Galaxy S6 Edge from bumps, drops, scratches and dust while keeping your phone fresh as new.
kraken a.m.s. includes a tough exoskeleton, featuring hardened polycarbonate and over-molded shock-absorbing tpe, providing a stylish and rugged surface for maximum protection.
impact-resistant thermo plastic elastomer (tpe) corners of the case protect your device from accidents.
kraken a.m.s. includes tpe lining on the inside, with a hardened polycarbonate exterior, making it less susceptible to wear and tear, and easy to get in and out of pockets.
kraken a.m.s. cases include a lanyard loop, which allows you to accessorize your phone with key chains, charms or other accessories.
includes a removable belt-clip/holster to provide security and easy access to your device
kraken a.m.s. cases meet military standard mil-std-810f for drop, vibration, dust, sand and rain (independently tested)
drop protection -26 drops onto concrete from 4ft
vibration - 18 hrs at 20-2000 hz
dust filters -dust: 3 hrs at 29 ft / sec. and sand: 3 hrs at 59 ft / sec
sand (mil-std-810f, method 510.4) - blow sand for 3 hours at 59 ft / sec.
rain / wind -7.9 inches / hr of rain at 40 mph winds for 1 hr
hardened bio-enhanced polycarbonate plastic shell
kraken a.m.s. cases feature hardened bio-enhanced plastic that is recyclable, degradable and compostable, making it truly eco-friendly
built-in, detachable, aluminum media stand
device controls and ports protected
access to sync/charge port via tpe plugs
accessorize with optional kraken a.m.s. attachments such as:windshield mount, bike mount, tripod mount, clamp, universal clip, cord management system, and more (sold separately)
for use with: samsung galaxy-sg-edge
brand: trident
series: kraken ams
color: white
**phone or device, if pictured; is not included
note: case not protected against water. will provide added protection against bump and shock.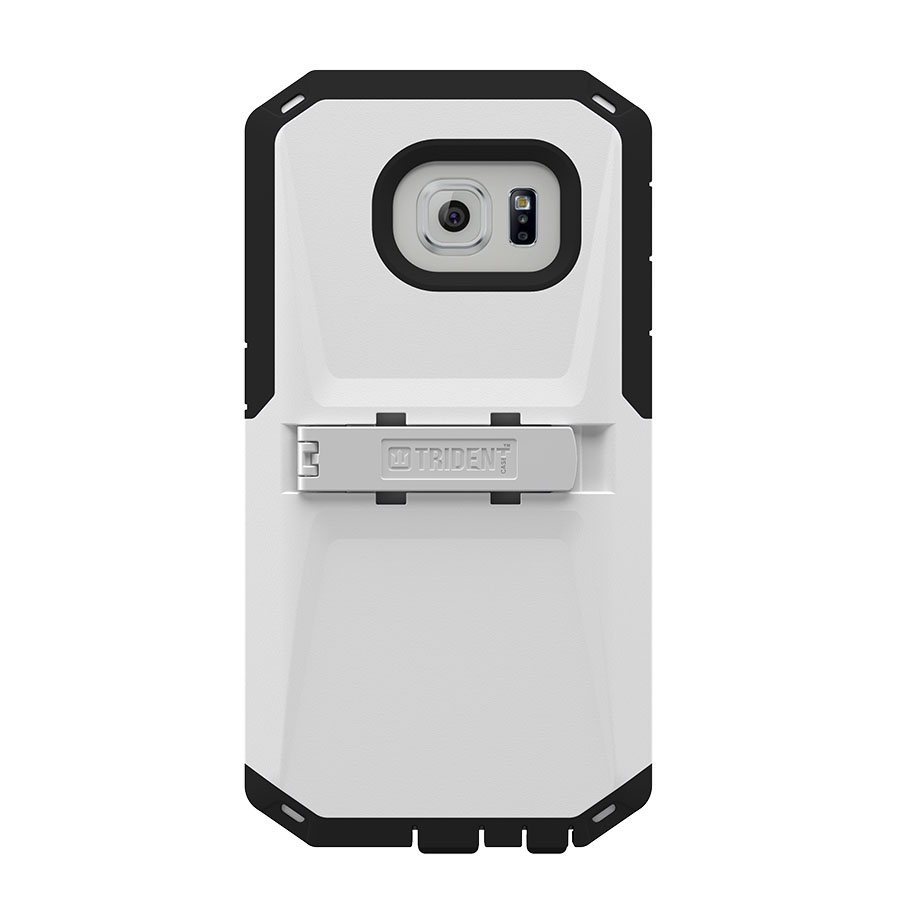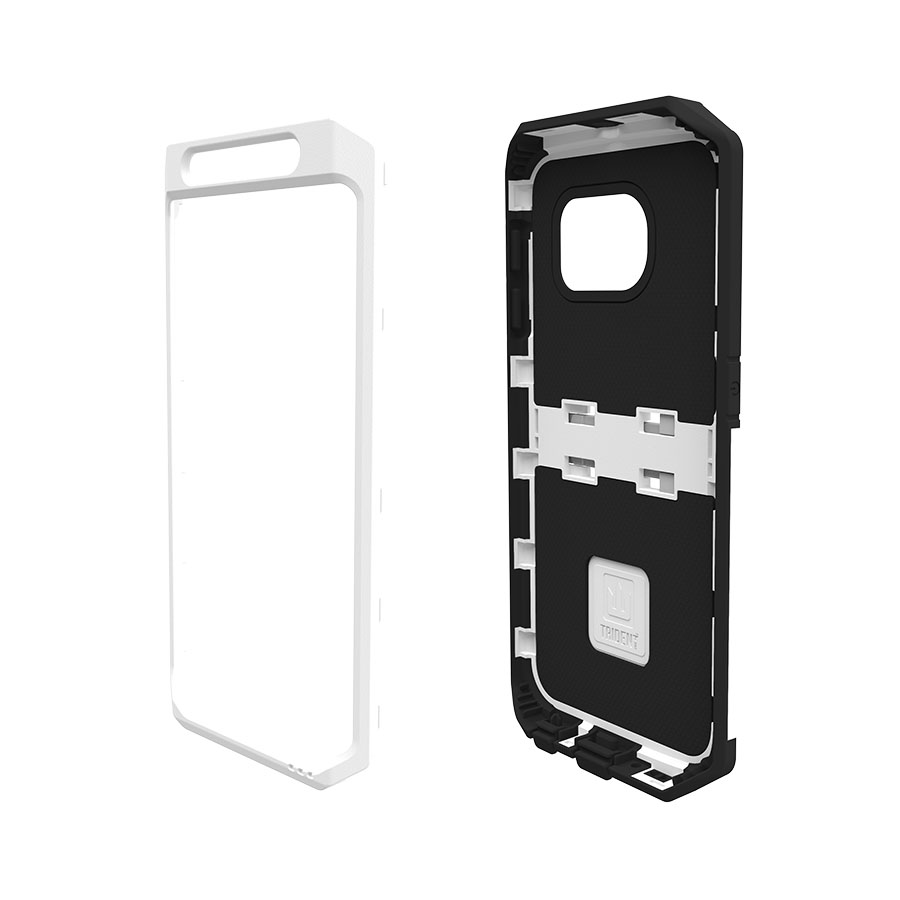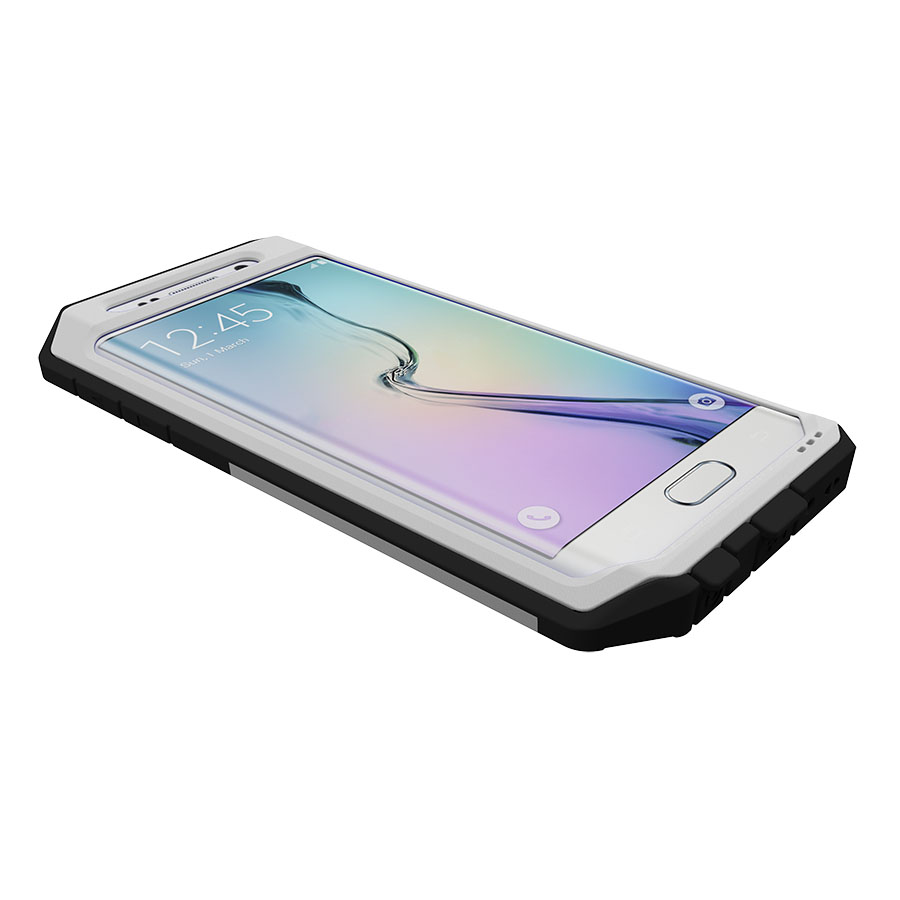 You Might Also Be Interested
Customers Who Viewed This Item Also View