Features & Highlights
Why you should buy this product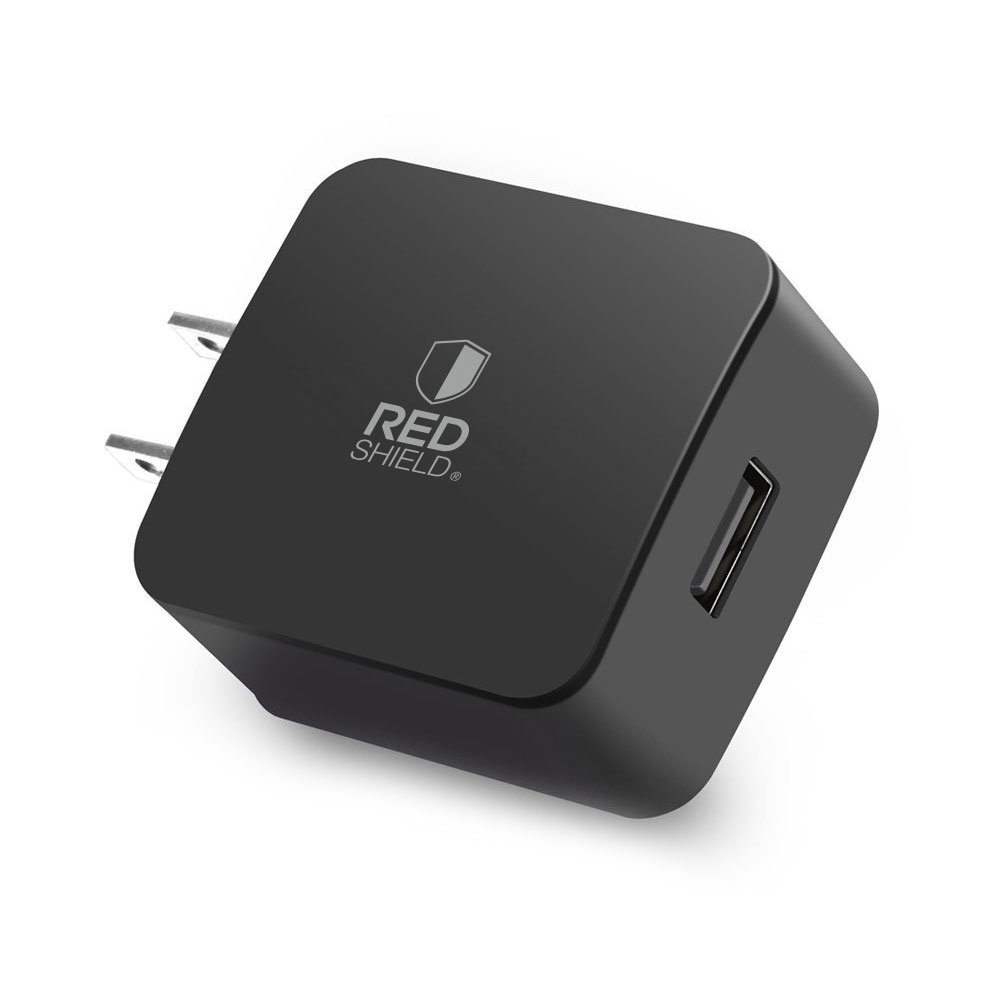 Redshield [Qualcomm Quick Charge 2.0] Micro USB Wall Charger
The Redshield charges all Qualcomm Quick Charge 2.0 enabled devices 75% faster versus conventional USB charging. This single output USB charger will recharge your device up quickly; on average take your battery from 0% to 25 % in 12 minutes, and fully charge it in a little over an hour and a half depending on your device.
Charges USB micro devices at their fastest rate, including devices with Qualcomm Quick Charge 2.0 technology, at up to 75% faster than a standard USB charger Backwards compatibility between Quick Charge 1.0 and Quick Charge 2.0 For home, office, and travel Compatible w/ micro USB devices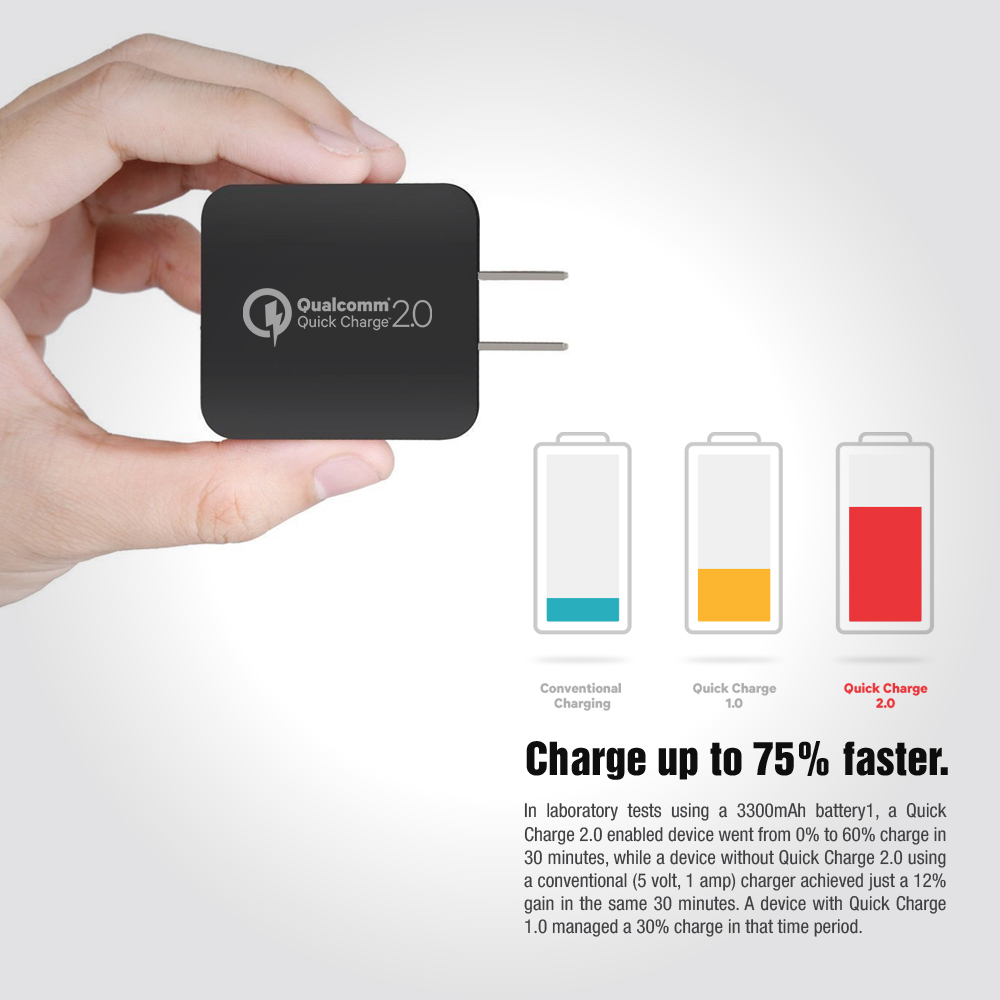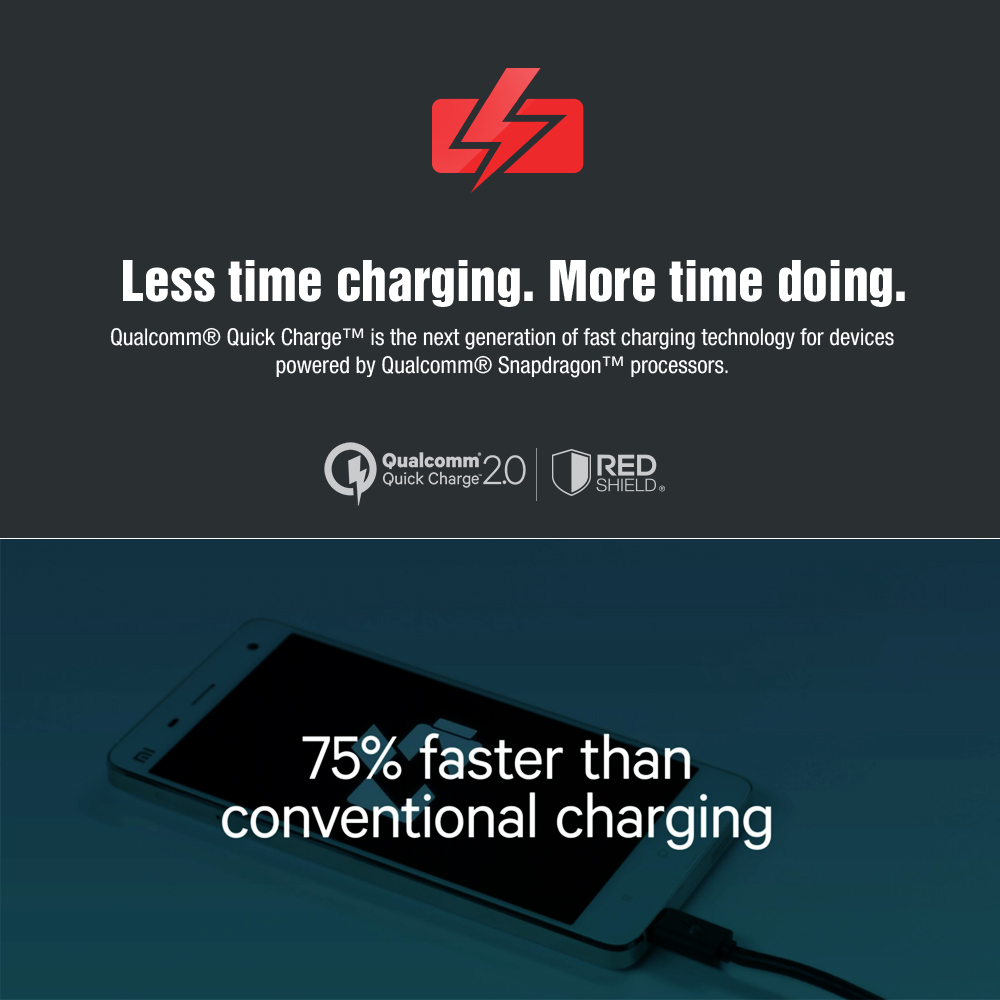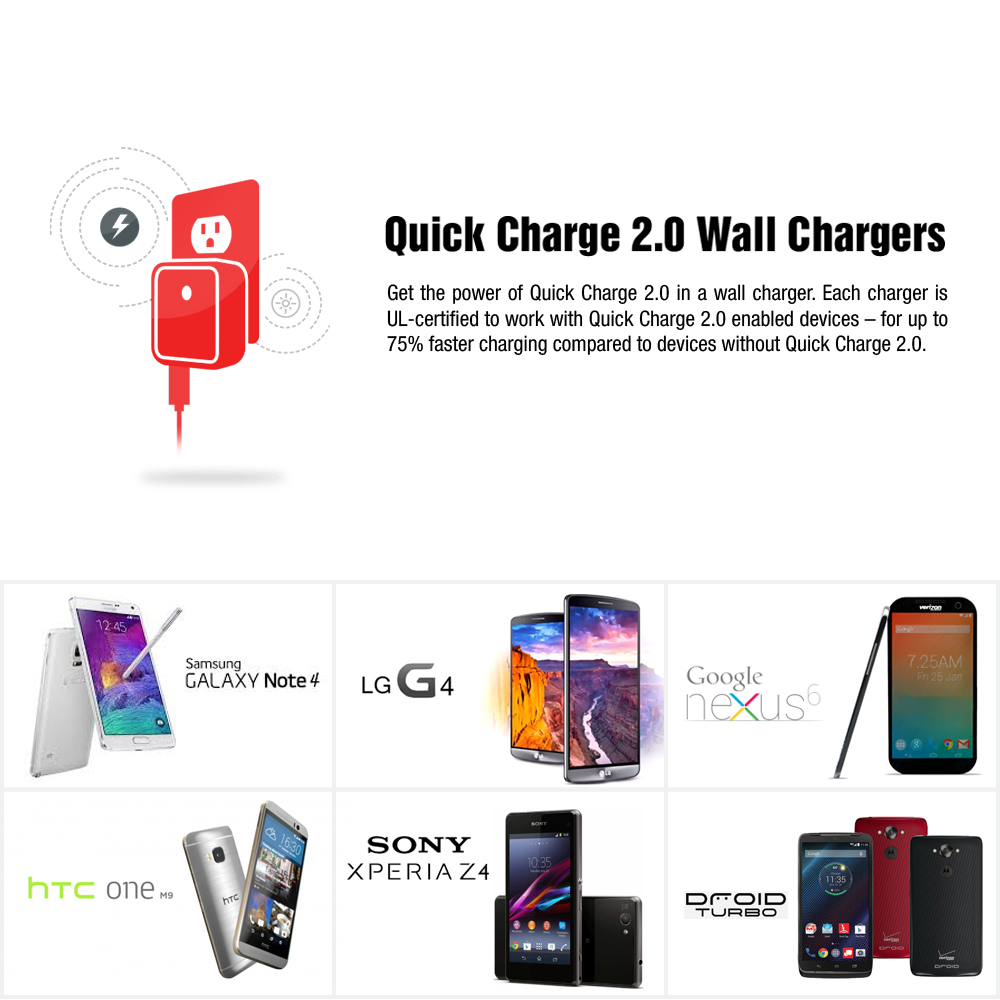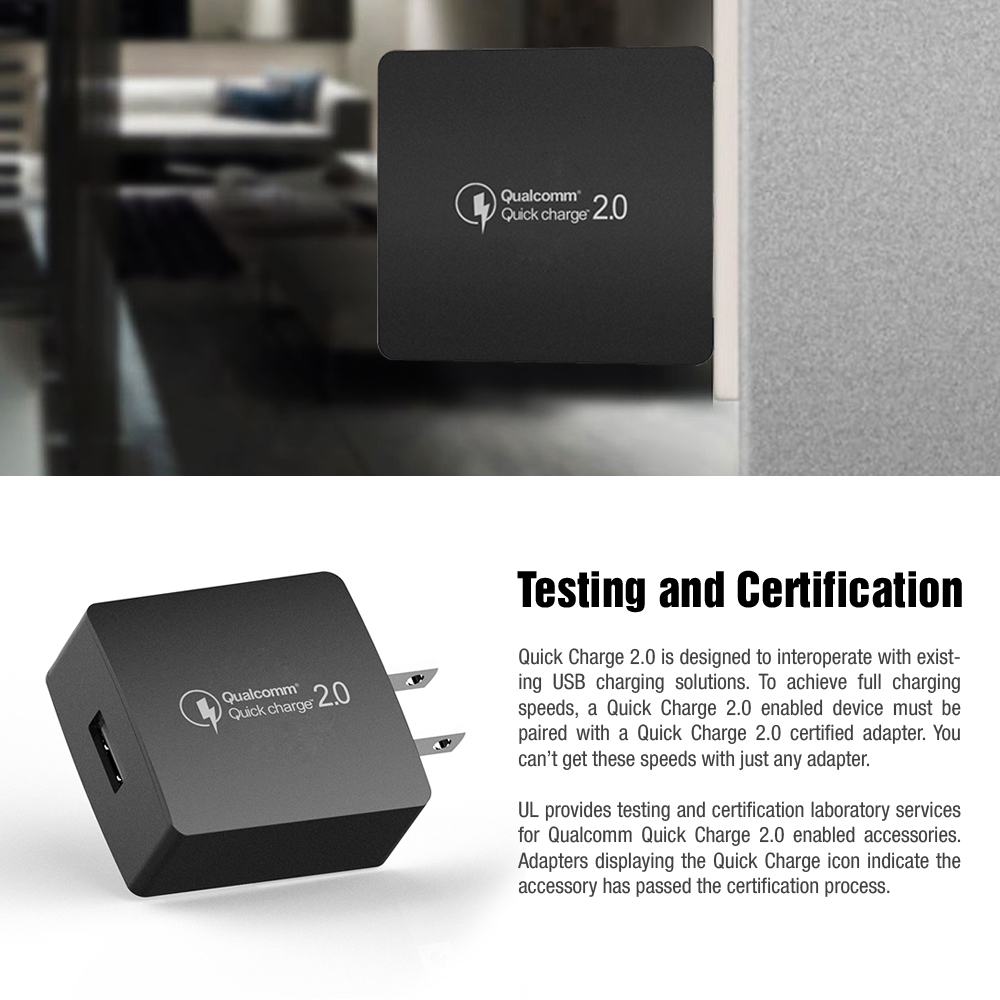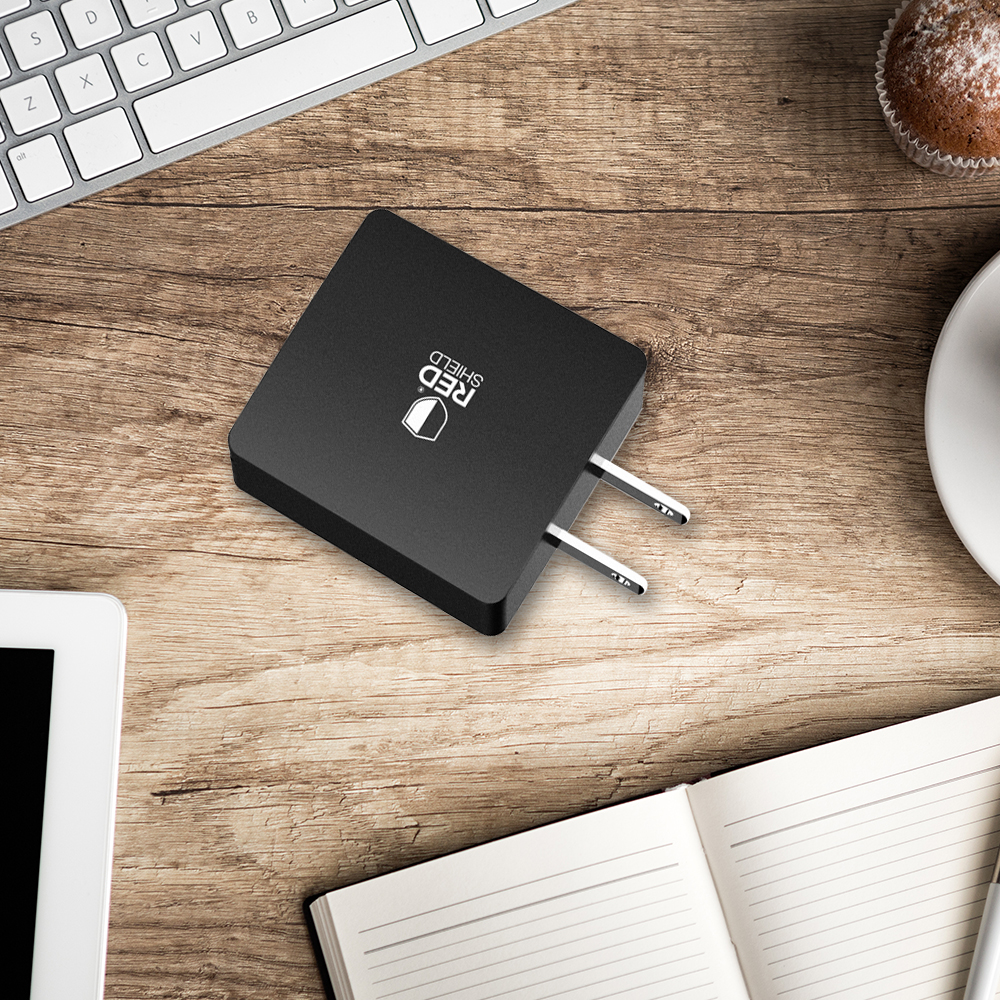 You Might Also Be Interested
Customers Who Viewed This Item Also View
Customer Reviews
axman7469
Feb 14, 2016 2:04:20 PM
Fastest charge I've seen!
This Redshield wall charger charges fast! What normally takes hours took less than an hour, 45 minutes tops! Worth buying!
iPhoneUser
Jan 20, 2016 9:12:36 AM
Works with my iPhone
I wasn't sure if I would get the "device not supported" message when I plugged this charger into my iPhone 6. It charges, but hard to tell if it's faster charging.
GeekStuff
Dec 11, 2015 9:04:58 PM
Works Great!
Works great for a good price!
F18Pilot
Aug 28, 2015 12:09:50 PM
Fast charge
I purchased this charger because my new HTC M9 gave me warnings about a slow charge. I use an extra charger @ work which isnt brand name. Using the Qualcom plug, the phone chargers very quickly & no warnings. I highly recommend this product!
Write Your Own Review