Features & Highlights
Why you should buy this product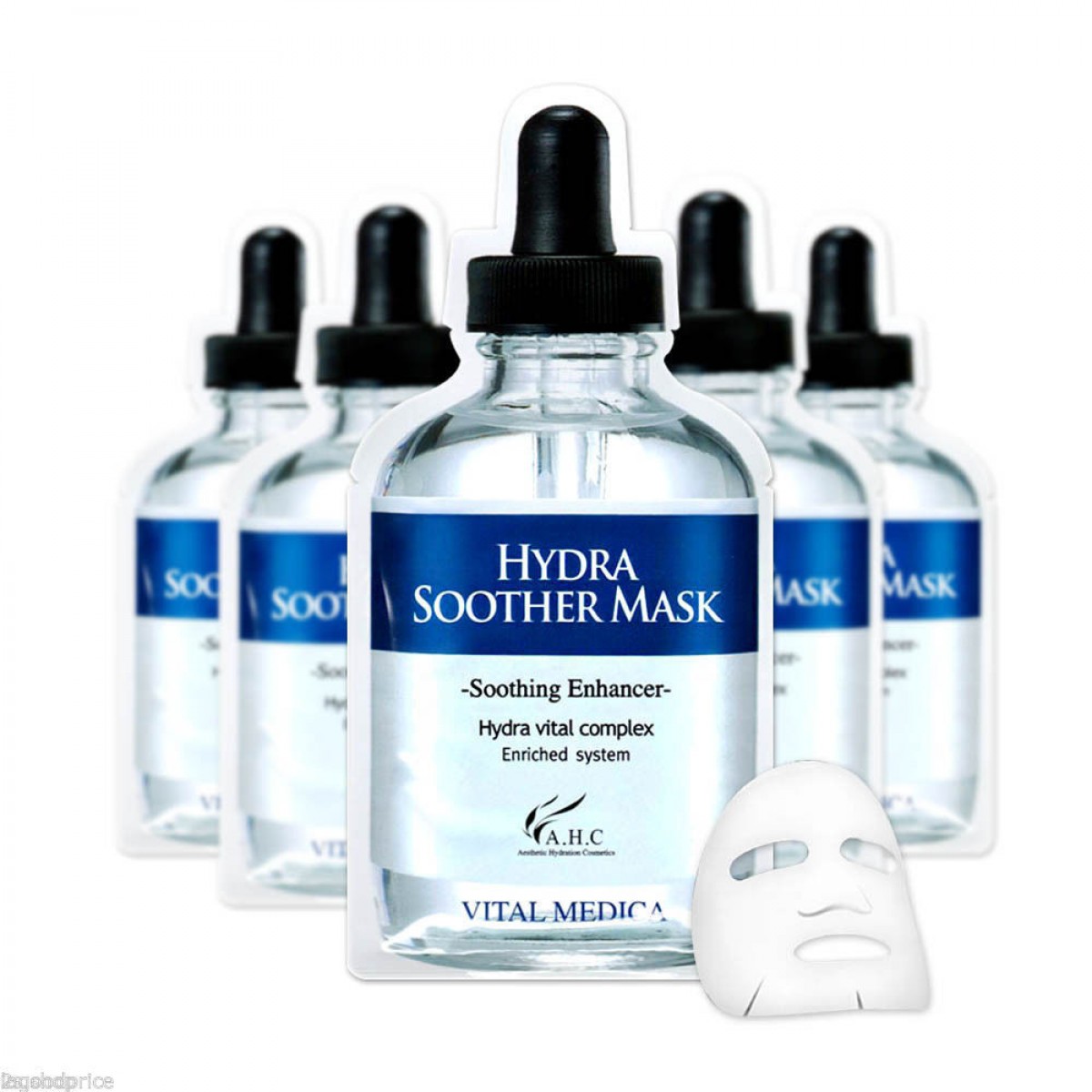 The 100% cotton sheet mask claims to deeply hydrate, soothe and restore moisture balance in skin. Each mask contains 27ml of essence packed with 50% sodium hyaluronate, panthenol (Vitamin B5), hydrolyzed collagen, along with extracts from centella, gingko leaf and panax ginseng, making it particularly suitable for dry, stressed, rough or sensitive skin. Aside from the Hydra Soother Mask, A.H.C also carries the Vital C Complex Mask which is meant for whitening, and the Phyto Complex Mask which aims to restore skin elasticity.
AHC Premium Hydra Soother Mask 27g x 5ea
Concentrated Hydration : The Hydra Soother Mask forms a hydrating layer to smooth and moisturize dry, rough skin with sodium hyaluronate.
Nourishing & Calming : The Hydra Soother Mask rich in collagen and ceramide softens and nourishes the skin for a healthier look while the Centella Asiatica and Ginkgo Biloba Leaf Extracts helps soothe and calm the skin.
100% Certified Pure Cotton Mask Sheets : The Hydra Soother Mask Sheets are created from 100% natural pure cotton which gently attaches to the skin to supply full moisture and nutrition to the skin.
Patented Natural Ingredients : Safe for sensitive skin with its all-natural ingredients such as Sodium Hyaluronate Solution 50%, Collagen, Centella Extract, Gingko Extract, Ginseng extract, and Hyaluronic Acid.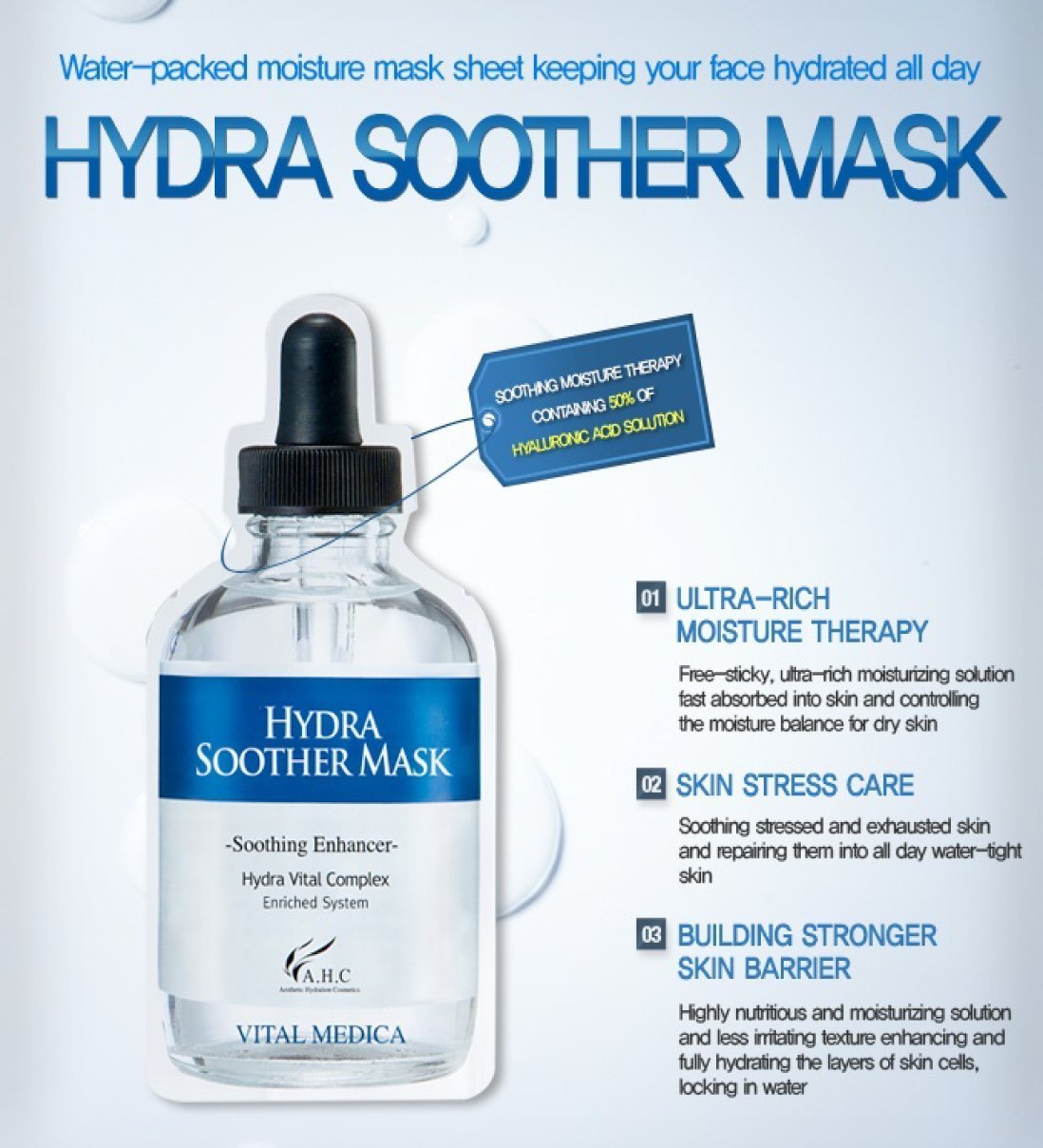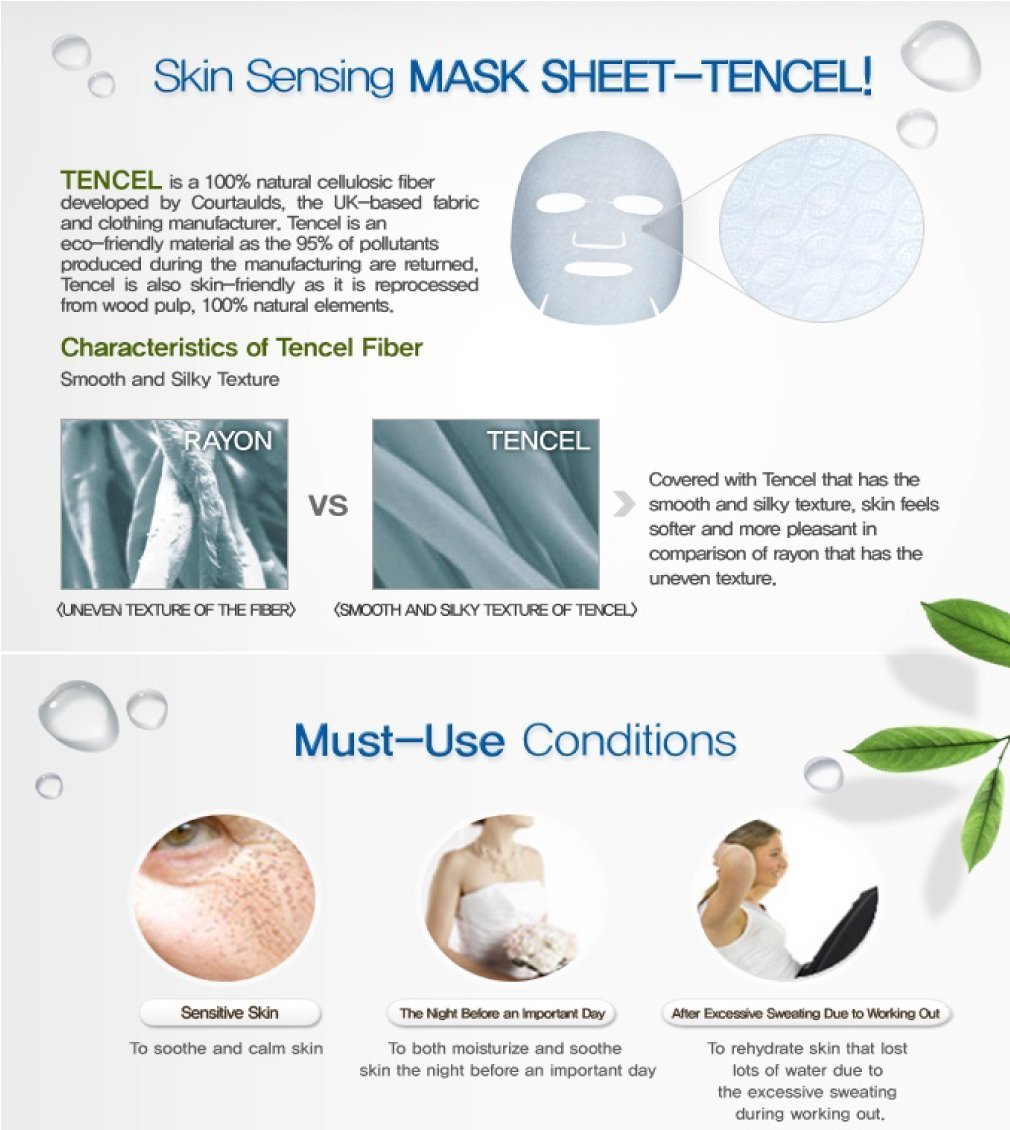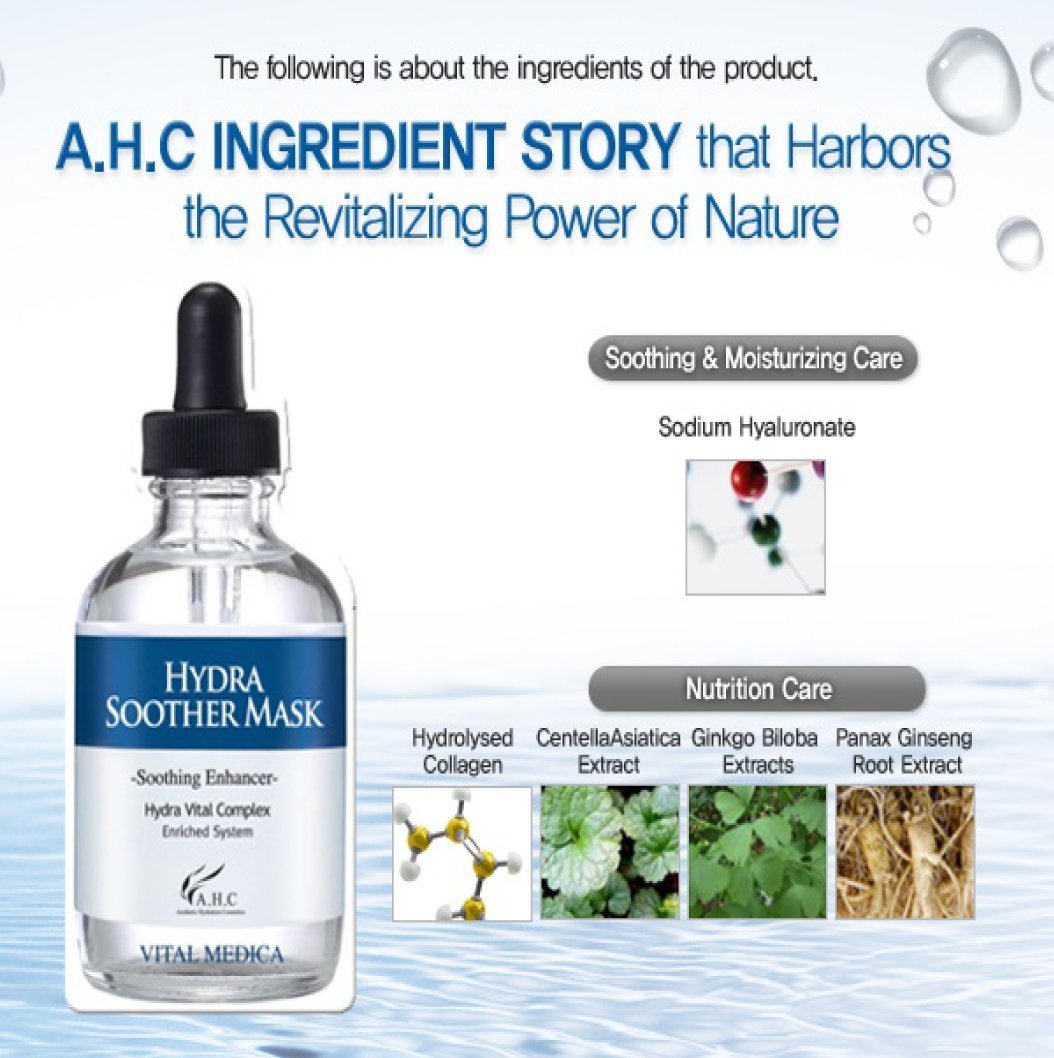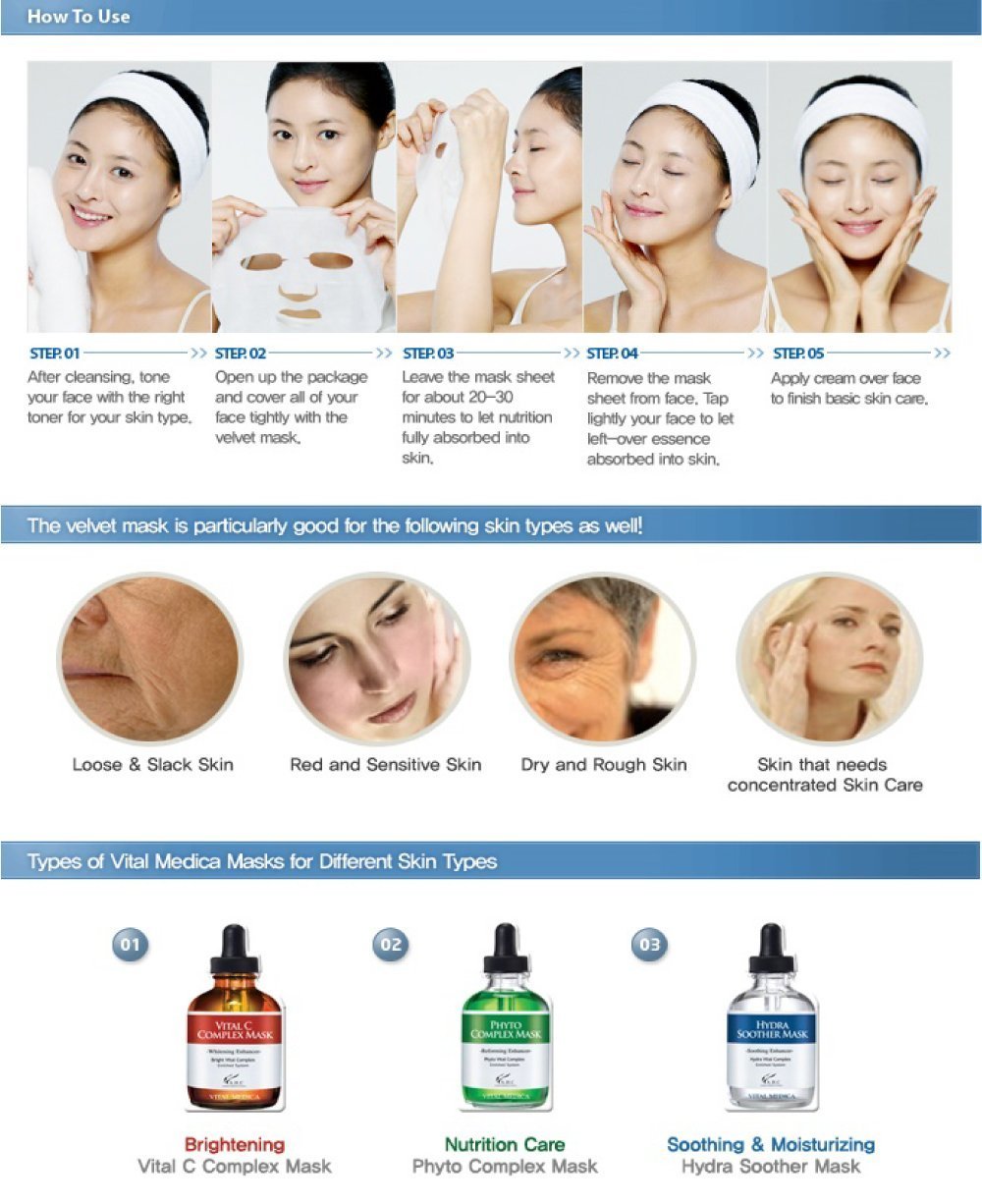 You Might Also Be Interested
Customers Who Viewed This Item Also View