Features & Highlights
Why you should buy this product
Give Your On-the-Go Life a Rest with these Apple portable iPod Speakers! Are you always on the go with your iPod? Maybe you often have BBQs in your back yard, but you don't have a portable sound system? These amplified portable ipod speakers are easy to use, provides a sleek style and good quality sound! This compact travel ipod speakers system is ideal for use at the office, home, and places without the wall outlet. You can enjoy sweet stereo sound that goes through the aluminum speakers. It is customized to become a hit with the Apple iPod. FEATURES Fold up Amplified Aluminum Speakers Very Portable Powers up by AAA Batteries or AC power adaptor (not included) Audio cable: 22cm cord, 3.5mm plug Output power: 2W+2W Frequency response: 150Hz-18kHz Speaker: 50mm, 4ohms Dimensions: 4 x 2.5 x 2.5 inches (when folded) Design/Color: White IMPORTANT DISCLOSURES
*This iPod speakers system is compatible with the Apple iPod line, it is also compatible with players that have a 3.5mm plug (MP3/CD/DVD players, Laptops, PDA)
FAQs - Click Here for more information on Apple iPod Items.
You Might Also Be Interested
Customers Who Viewed This Item Also View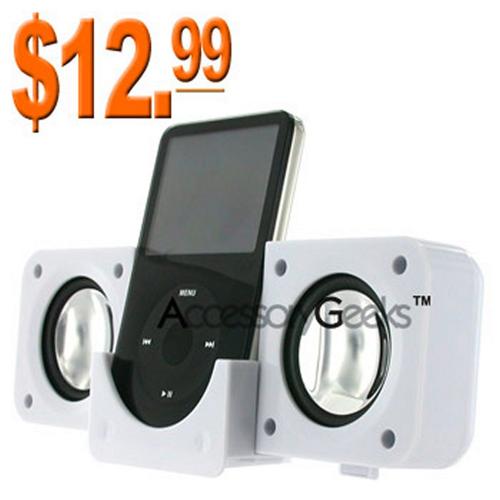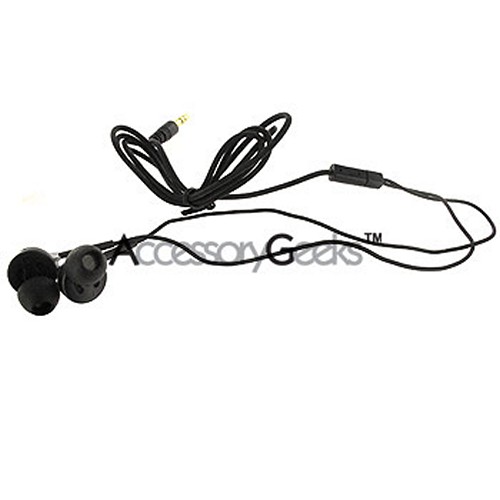 Customer Reviews
Cheryl Warren
Oct 24, 2007 5:00:00 PM
ipod fold up speaker
OOOhhh they worked really great!!!!
Write Your Own Review