Features & Highlights
Why you should buy this product
Universal USB Car Charger Adapter (850 mAh) by Sprint® [Versatile, Compatible with both male Android and Apple chargers USB chargers]


Don't get caught with a uncharged battery! This incredible Sprint® Car Charger Adapter is built so you can charge your mobile phone device on-the-go in your car. Even when you forget to charge your cellphone, you can have this universal USB car charger by Sprint in your car so you can conveniently charge your device while going to work, school, or traveling. Make sure you are always prepared to charge you mobile phone device with the Universal USB Car Charger Adapter (850 mAh) by Sprint®!

Original Sprint Accessory Original (Original Equipment Manufacturer) Car Charger from Sprint Perfect Car companion Allows phone usage while charging your battery Brand: Sprint Color: Black Sprint Parth #: VPA-USBFM4D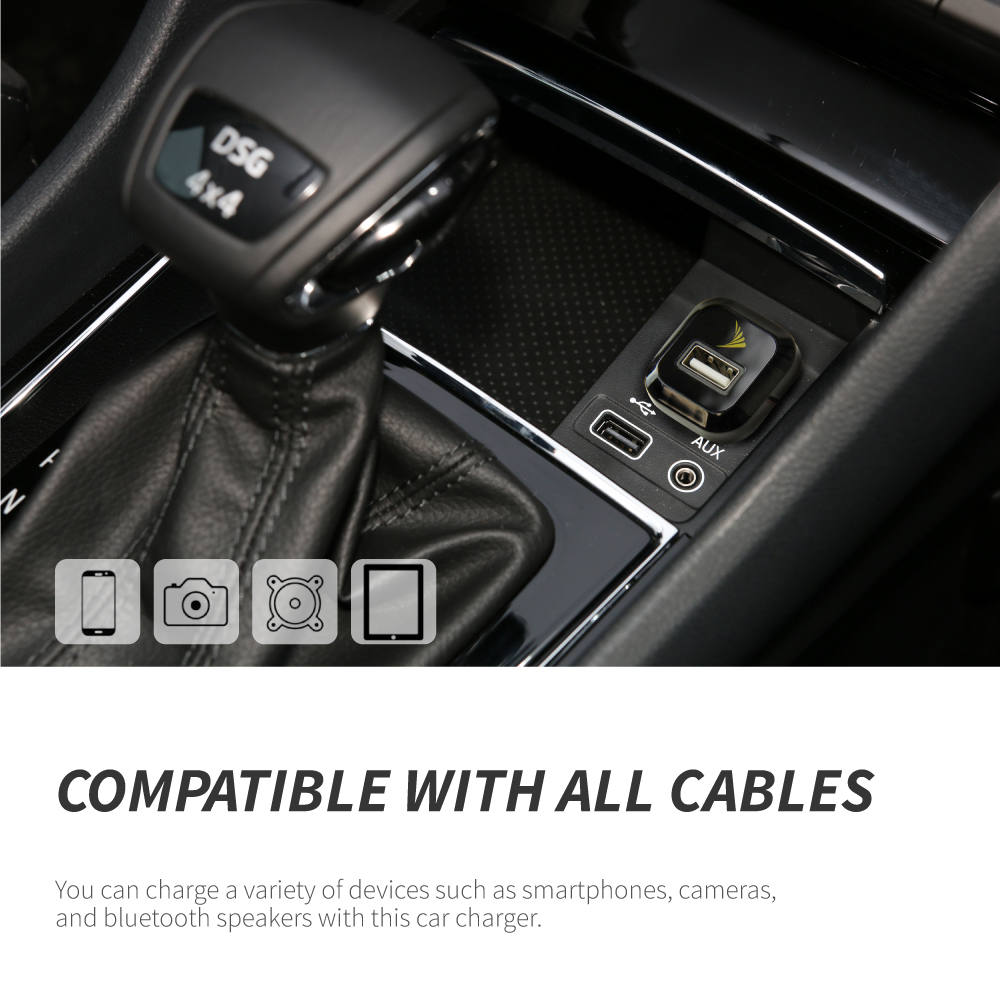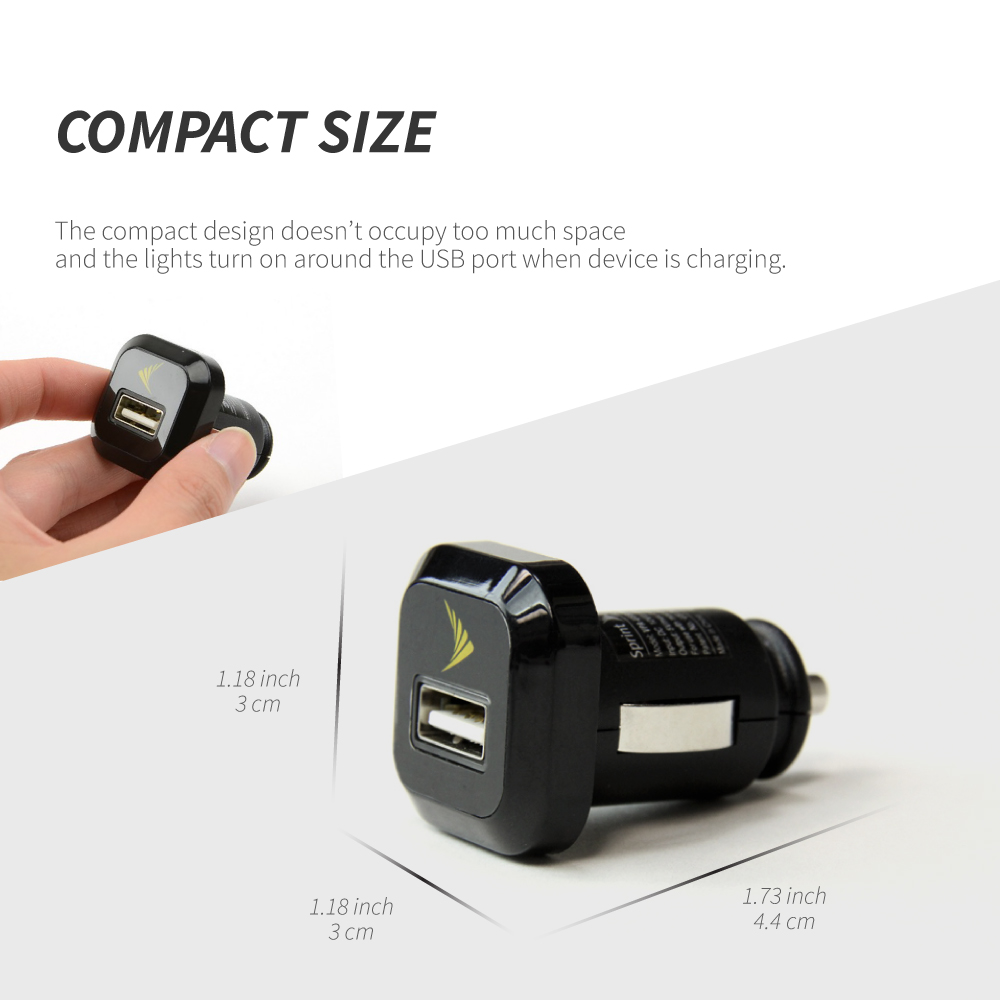 You Might Also Be Interested
Customers Who Viewed This Item Also View
Customer Reviews
Megan North
Dec 18, 2016 8:58:07 PM
simply amazing
I love this car usb charger my perfect companion. It serve the purpose, simply amazing!
Amelia Blond
Nov 6, 2016 3:54:11 PM
it was great experience to have it!
Charges my phone super fast! Excellent for charging while travelling this was awesome! Small , powerful, works well and great experience! Super love it!
Lilian Hamilton
Nov 1, 2016 7:30:17 PM
my great companion
Awesome Charger! Lighting fast port! Extremely very useful, I can bring it anywhere I go. Highly recommend
John Edmunds
Sep 8, 2016 6:24:25 PM
Happy:)
I absolutely recommend this USB Car Charger Adapter, i bring it every time and anywhere I go... Great product with excellent performance, quick charge feature, great to solve my issues with reasonable price. Feeling Happy!
Ferly
May 20, 2015 2:00:47 AM
Happy, very happy!
Great product! I had this one, and it's very useful in my everyday life! And it fits my 2 phones.
Nana
May 20, 2015 1:20:26 AM
You better have this item
I travel a lot by car so I always keep a car charger with me. I bought this one because this item works perfect for my iPhone 4, my galaxy S3 and even my tablet. This charger is lightweight and there is no over heating at all. This is much cheaper rather than any other item and it does have a stable power.
Johnny
May 19, 2015 11:55:25 PM
This really is a perfect car companion
This really is a perfect car companion. This item is very useful to me as I travel a lot on a daily basis. It functions well and I can say that the quality is great. Must have for other car owners who need items of this sort.
Write Your Own Review