Features & Highlights
Why you should buy this product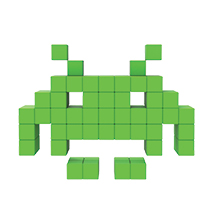 Geek's Reviewed
The Monitor Stand and Desk Organizer with 3 USB Ports & Cup Holder is a great desk accessory to have to improve the visual organization of your desk. With the extra space under the stand, you can store your keyboard, stapler, note pads, and much more! The Monitor Stand also features a cup holder so you can have your favorite beverage in front of you while doing work!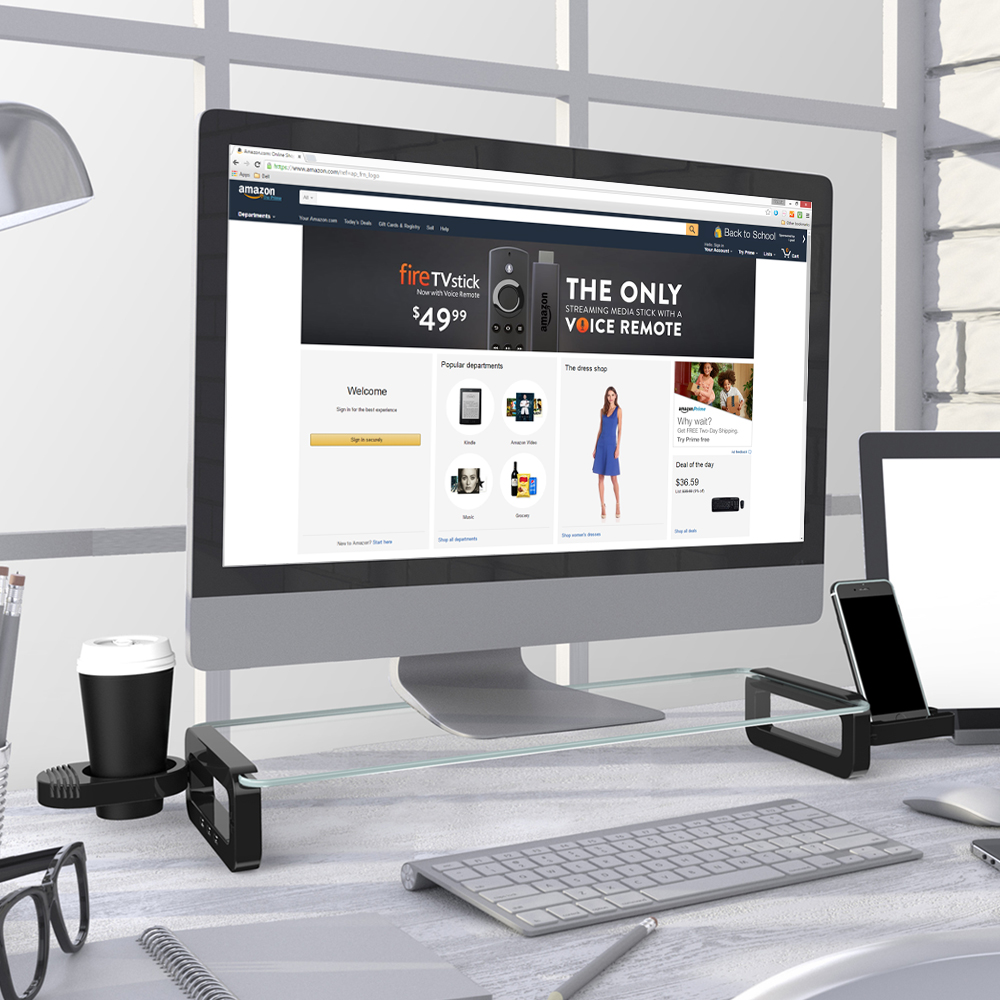 Black Monitor Stand Riser Desk Organizer w/ 3 USB Ports & Cup Holder - Made w/ Ultra-Strong Tempered Glass
The Black Monitor Stand Riser Desk Organizer w/ 3 USB Ports & Cup Holder - Made w/ Ultra-Strong Tempered Glass will give you a brand new, cleaner experience whatever your job may be. By simplifying your working environment it will improve your efficiency.The glass is tempered which makes it much stronger than regular glass, and if it does happen to shatter (it wont) the shards will be rounded and not sharp enough to cut. Keep all your cords and peripherals in check with the three USB ports, cup holder, and smartphone dock! This is the perfect addition to any office or home and utilizes the same minimalistic design that has made Apple so famous.




Four positions for Cup Holder and Smartphone dock (two in the front, two in the back)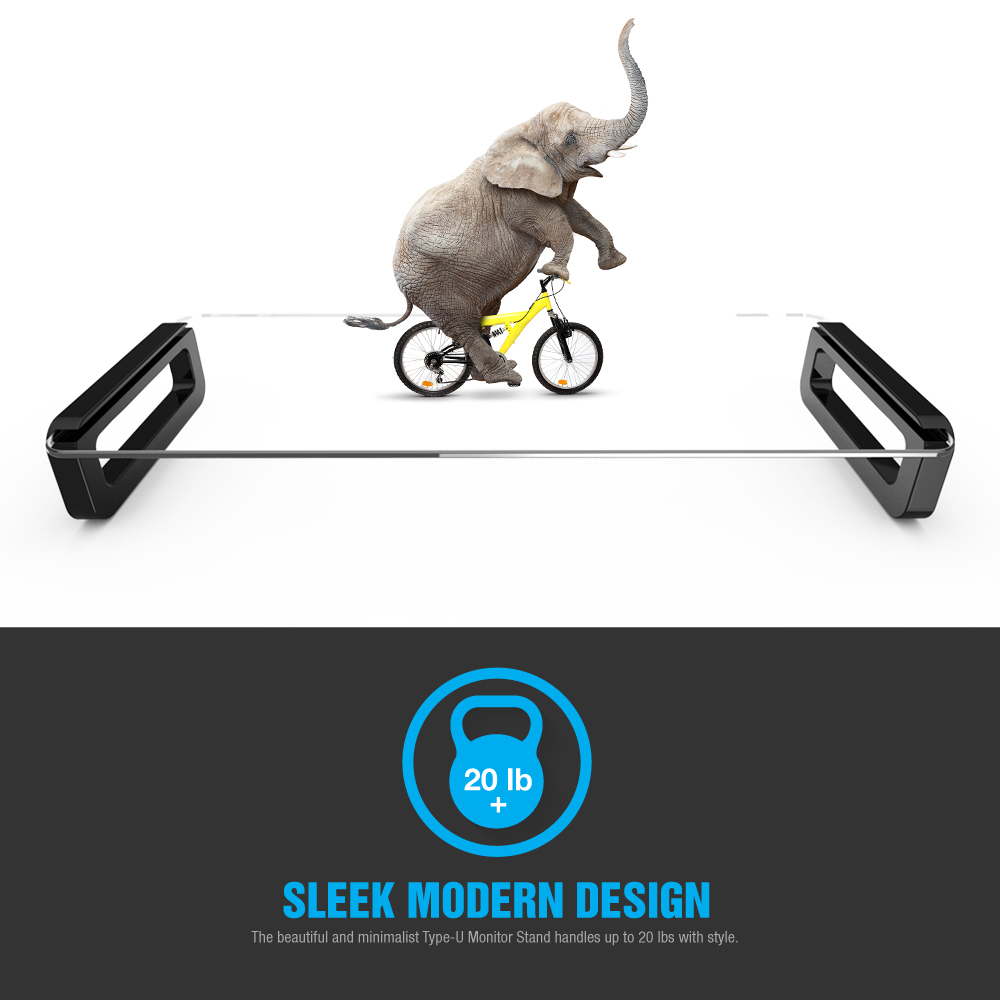 Phone dock is compatible with all Apple iPhone and Samsung Galaxy S models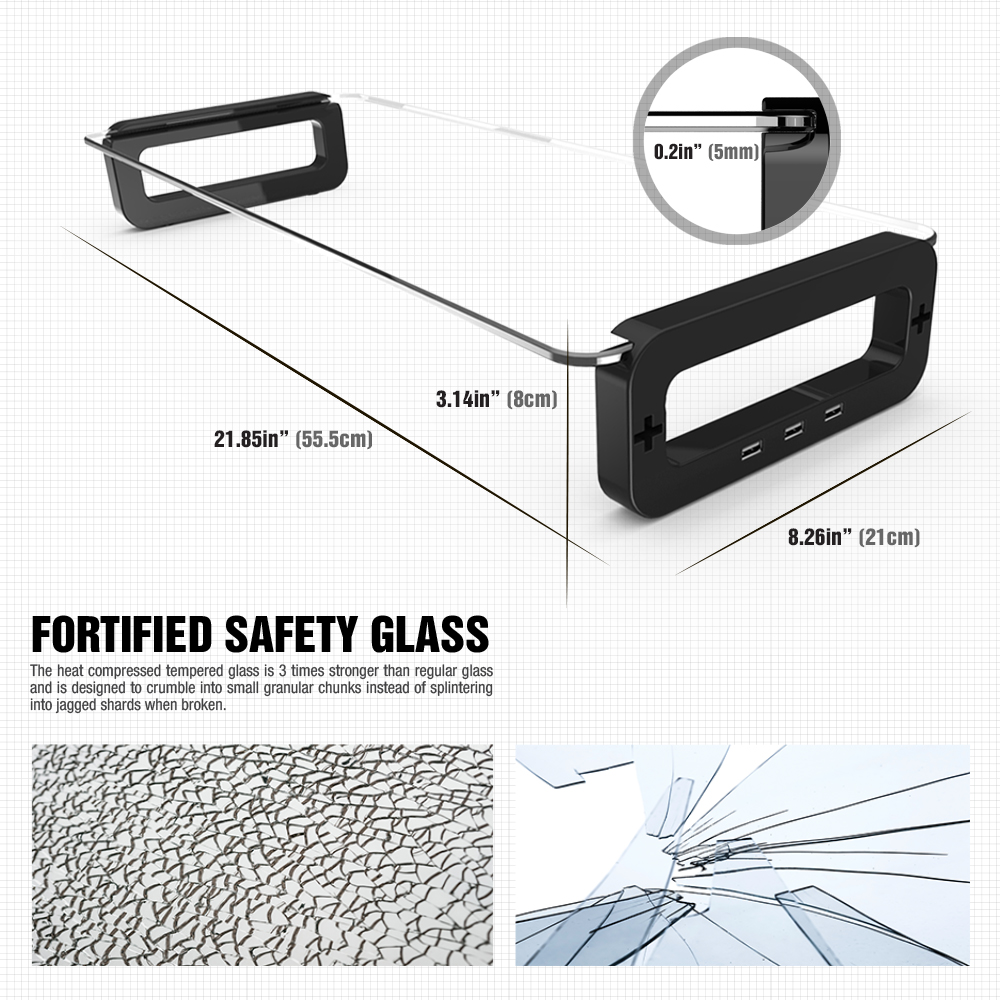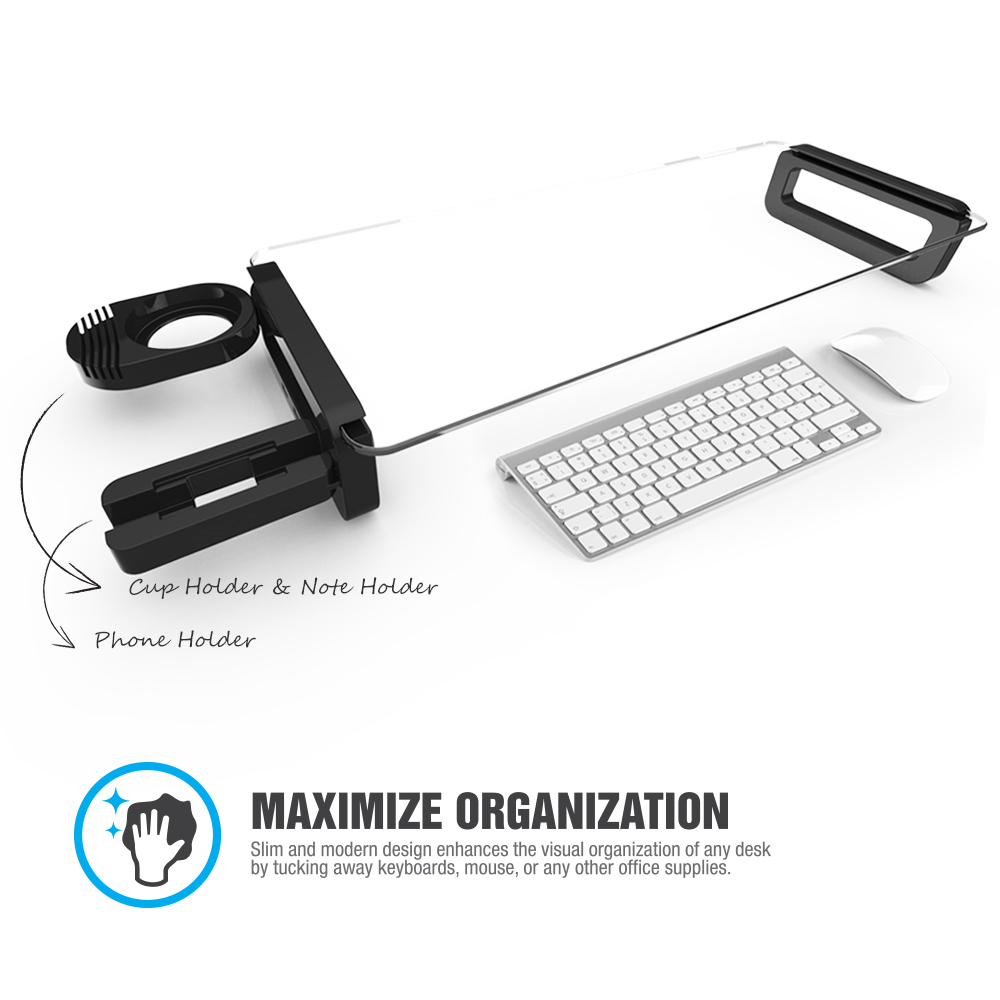 You Might Also Be Interested
Customers Who Viewed This Item Also View
Customer Reviews
Lisa Black
Aug 7, 2016 9:38:59 PM
best organizer
The stand is very well built and was a snap to assemble and I love all the extra storage for my everyday items. My pens fit perfect on the right and my sticky notes on the left. The "cup holder" is nowhere near big enough to fit any standard size cup, but I use that space for my paper clips.
Kim
May 21, 2015 1:34:15 AM
Very useful!
Very useful item. I'm not a very organized person and I tend to throw things everywhere, so this gives me a place to put my clutter. This item went above my expectations.
Petra
May 21, 2015 1:30:22 AM
Solution to my problem!
Super easy. Just plug and play. It comes with a USB cable. I love it! Awesome and Comfortable. More Space on the Computer Desk. Thank you!
Write Your Own Review