Features & Highlights
Why you should buy this product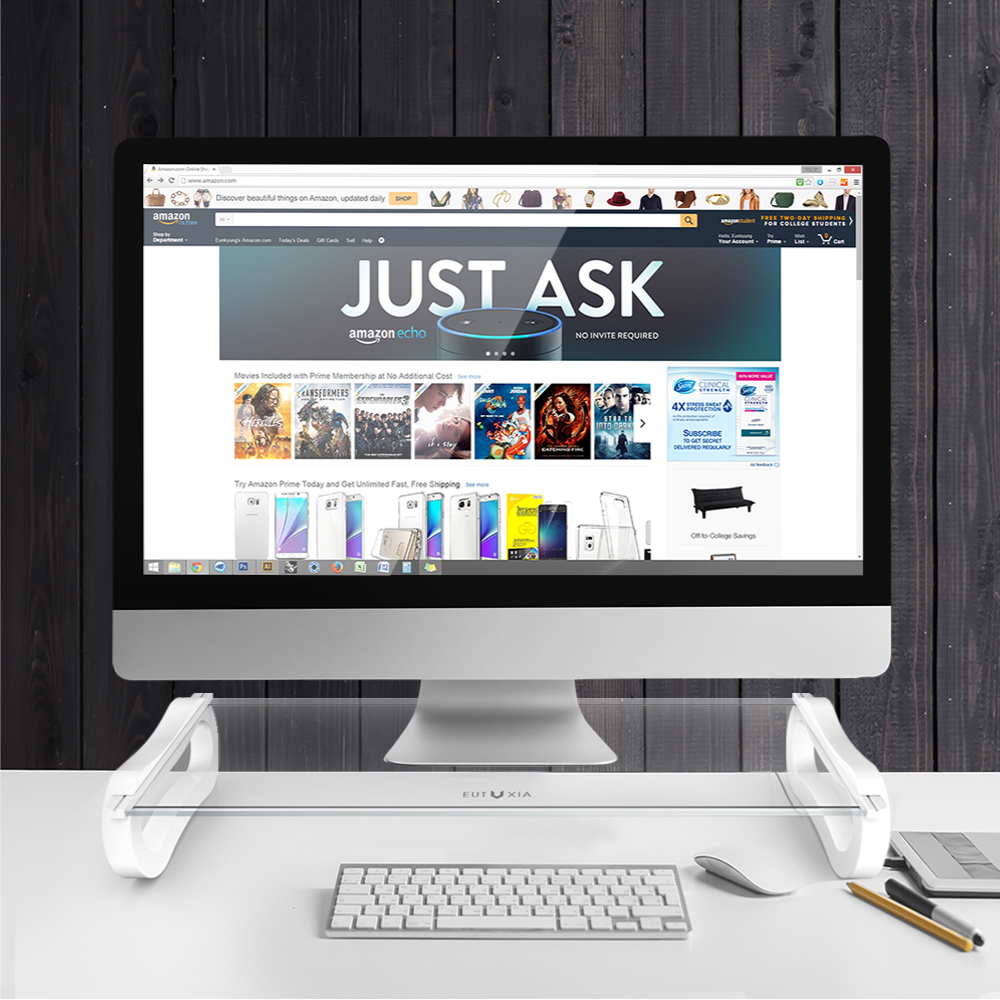 Eutuxia Monitor Stand [Type-U] [White] Slim Universal Monitor Laptop Multimedia Stand w/ Desk Organizer & 3 2.0 USB Ports
The Eutuxia Type-U Monitor / Laptop Stand w/ Desk Organizer is a great desk accessory to have to improve the visual organization of your desk. With the extra space under the stand, you can store your keyboard, stapler, note pads, and much more! Slim and modern design enhances the visual organization of any desk and additional storage under the vertical space allows you to maximize your desk utility! Slim and modern design enhances the visual organization of any desk Tempered glass with full metal legs provide strong lasting support and cable management Additional storage under the vertical space allows you to maximize your desk utility Accommodates monitors, laptops, printers, and fax machines Dimension: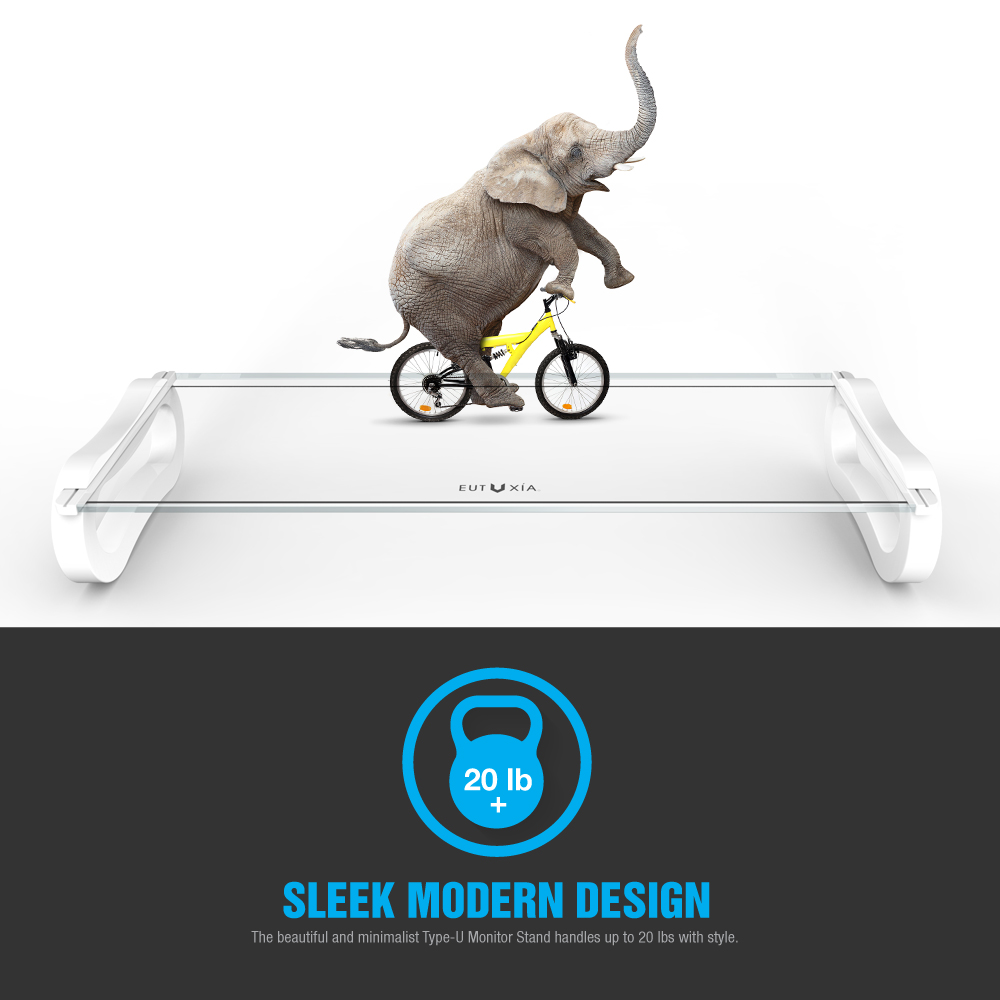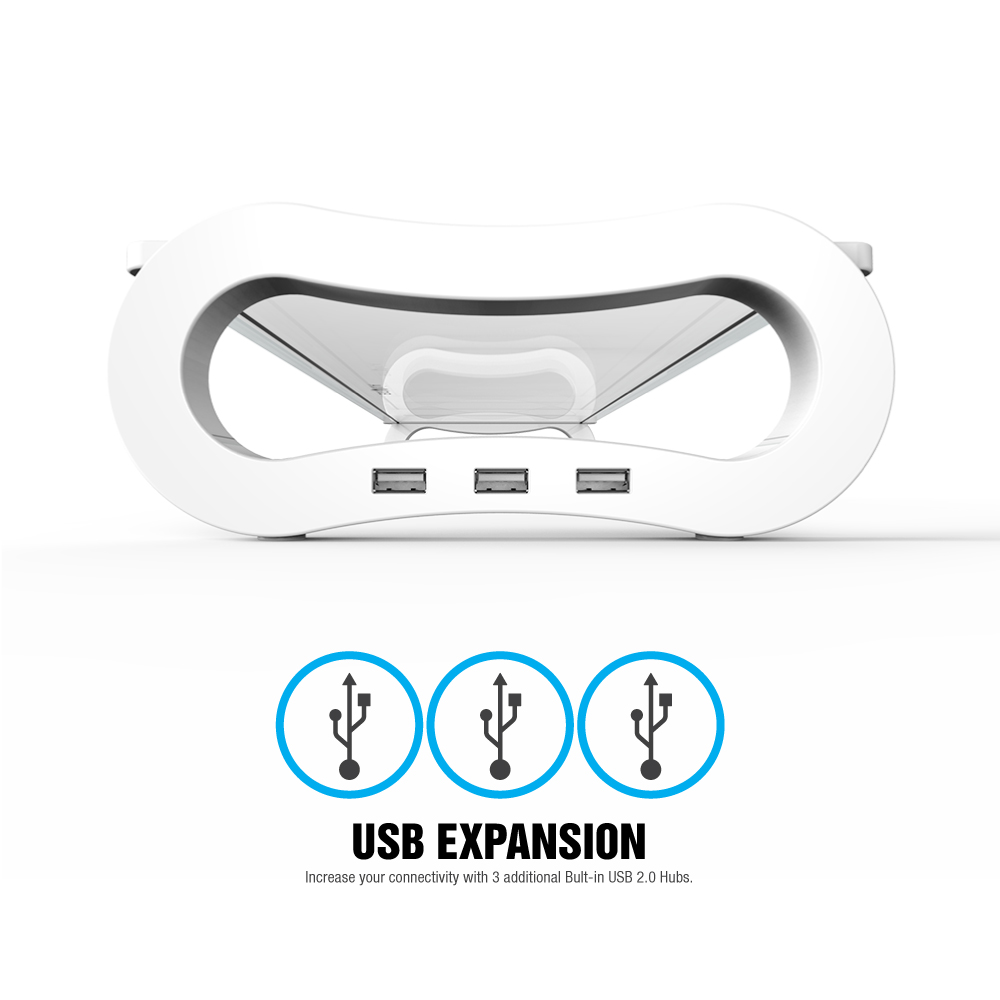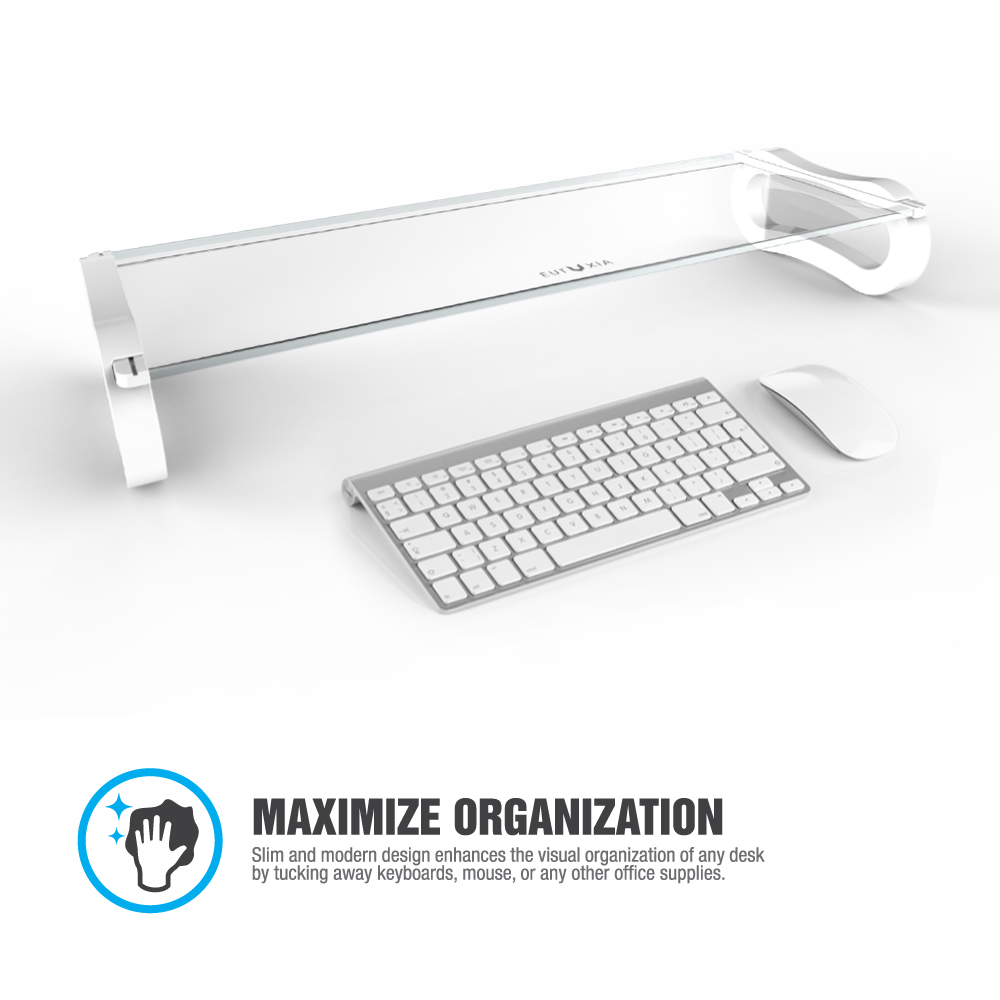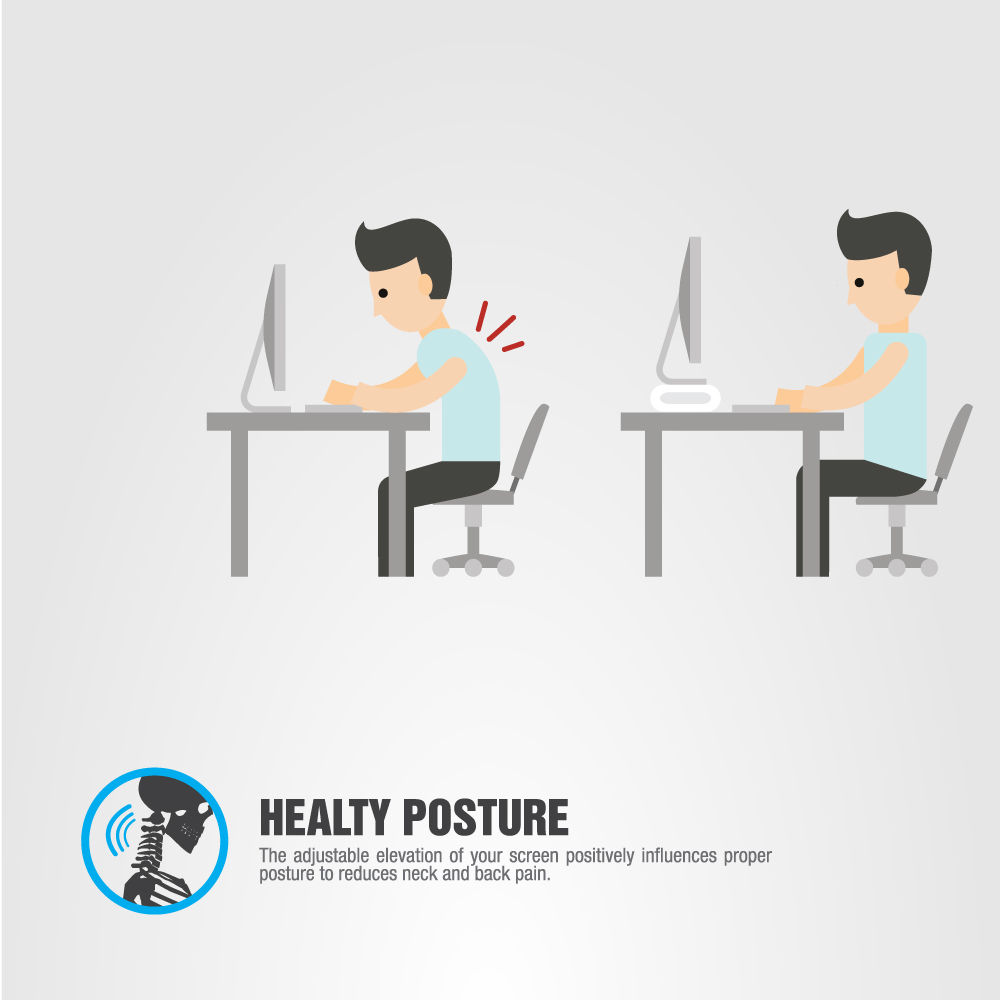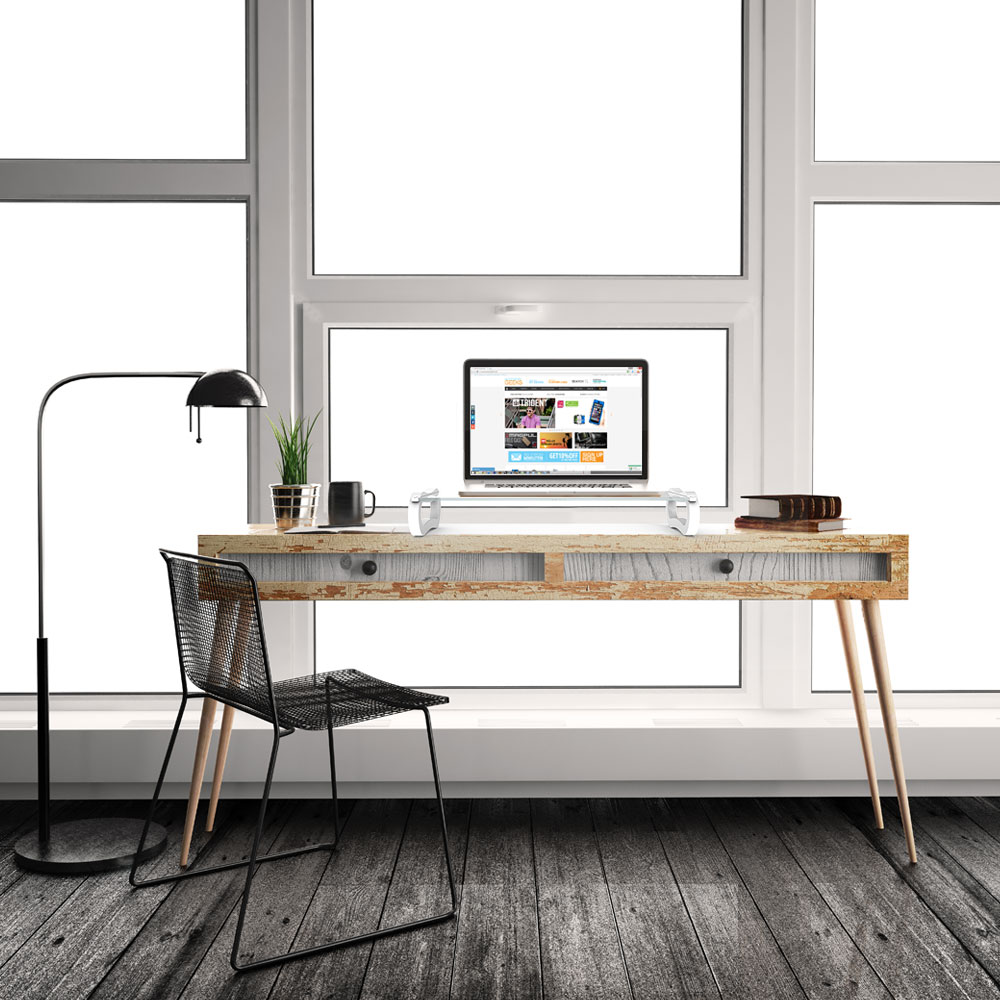 You Might Also Be Interested
Customers Who Viewed This Item Also View
Customer Reviews
Marlene Scott
Jan 16, 2017 10:35:55 PM
just the right height for me
Just the right height for me. I really enjoy the improvement to my desk utilizing this monitor stand. The glass gives my desk a very sophisticated look. Just love how to it looks.
Frank Scott
Jan 15, 2017 10:35:02 PM
great way to hold my monitor
Great way to hold my monitor safe and secured. Stand was easy to assemble and the USB hub works great! Absolute love this product, and keeps my working station clean, modern look and organized.
Piers Turker
Jan 12, 2017 11:51:52 PM
awesome monitor stand
Awesome monitor stand! Perfect fit for me. Just what I needed, now I can sit up straight at my desk and this is an extra benefit. Thank you. Best deal!
Dominic Simpson
Jan 11, 2017 10:18:58 PM
great quality
Added more space on my desk! Great Quality, Reasonable price and highly recommended.



Michael Stewart
Jan 10, 2017 10:42:34 PM
perfect height for me
I love that it's clear glass and I can see through it to do whatever I needed to. It keeps my area clean, tidy and organized. The height was perfect for me at an eye level. Wide enough to fit my laptop, keyboard underneath. Price is great!
Jasmine Brown
Jan 9, 2017 11:40:16 PM
perfect for my office space
I use this daily! It's perfect for my office space, and everything I need is at my fingertips. I can multitask and have all my devices right there in front of me. It's sturdy and looks fantastic, makes my life way easier. Amazing quality and worth the buy for sure!
Brian Terry
Jan 9, 2017 12:36:26 AM
great way to save space on my desk
Extremely easy to put together. Great way to save space on my desk! Exactly what I was expecting! Price is right.
Robert Watson
Jan 5, 2017 8:05:18 PM
looks good and functional
Very good product in terms of looks and functionality. The stand supports my monitor, there is enough space under to store my keyboard. I am pleased with this product.

Wanda Walker
Jan 4, 2017 10:33:06 PM
attractive stand
Attractive stand. This is a nice way to boost my monitor with some sleek style to boot. I like that it has a wide enough to slide a full keyboard under plus a mouse. It works great and I love it!

Audrey Clark
Jan 3, 2017 9:48:25 PM
I just love how it looks!
Fantastic monitor stand! It looks great, easy to assemble, sturdy and well built. Excellent design that earns my space it takes up on my desk. The glass gives my desk a very sophisticated look, I just love how it looks!
Liza Scott
Jan 3, 2017 12:47:58 AM
pretty and cool stand
Pretty and cool stand. My mechanical keyboard fits underneath when I need to clear off space and holds my stuff that I need within reach. Price was amazing!

Olivia Turner
Dec 30, 2016 2:53:26 AM
price is very reasonable
I am very happy with this monitor riser. It was easy to assemble, it's right height, and heavy duty. It is exactly what I was looking for. Price is very reasonable. I would recommend this product to anyone!

James Mcdonald
Dec 28, 2016 8:34:25 PM
very useful
Easy to assemble and worked perfectly for my working station. This is a great way to gain some space on my desk. Sturdy and the price is very reasonable for the product.
Melanie North
Dec 28, 2016 12:31:29 AM
works great
It works great to support my monitor I feel much more comfortable. The glass is very thick and sturdy product. Very attractive monitor stand and a good value for the price. I absolutely love this monitor stand! Price is Great!

Fiona Davidson
Dec 26, 2016 9:44:11 PM
amazing monitor stand
Strong enough to hold my monitor. It's awesome! it has a perfect size and USB port are great for wireless mouse or keyboard and I love it! The design was perfect and with elegance looks. Keep my work place neat, trendy, fashionable and well organized. I like to work more... Thank you for his amazing product, great price!
Marlene Robert
Dec 22, 2016 11:56:14 PM
best gift idea
Durable, Sturdy and solid stand and it was easy to put together. It looks sleek, clean on my desk. Keep my keyboard tucked away underneath when not in use. Great Buy! I am considering purchasing another for sister as a gift.

Diana Hill
Dec 21, 2016 8:05:30 PM
pretty, neat and very useful
Pretty neat and very useful. Really good deal for the price. This stands were just the right height and build quality is good. I was able to put things underneath and give more space on my desk. Best gift idea to someone special:)

Irene Glover
Dec 20, 2016 10:23:37 PM
i love everything about it
It keeps my monitor exactly where I want it to be. Basically, it does everything I would ever want it to. Pretty, Fantastic, Durable and functional well product. It keeps everything organized and frees up desk top work space, and I Love it! Price is great!
Hannah Morgan
Dec 19, 2016 10:52:55 PM
very comfortable stand
Fantastic and very comfortable stand. I love the color and the style. Great and good value for money! This is stylish and elegant and makes my day so colorful and wonderful. Easy to install and clean. Good price for the purpose. I love it!

David Newman
Dec 18, 2016 9:37:31 PM
perfect for my needs
Gorgeous and beautiful monitor stand. The height was just perfect for my computer. It helps a lot with my neck pain issue. Good temper glass and easy to install.
James Jackson
Dec 15, 2016 4:22:53 PM
sturdy and classy looks
Quite sturdy and looks chic with any color decor. The glass is thicker than expected and I don't feel concerned at all about it cracking! It is very easy to install and they packaging comes well wrapped. I like to slide my keyboard underneath when I'm using my textbooks to study!

Trevor Scott
Dec 14, 2016 9:14:56 PM
sleek and modern design
A sleek and modern design. The glass is also very sturdy. Raising my monitor has alleviated my neck strain, and the ability to create an extra work space. The design is clean and simple. I am glad to have this well made product.
Tracey North
Dec 13, 2016 10:03:05 PM
sturdy and good quality
I was pleasantly surprised by the sturdiness and quality of this stand. Great bang for the buck! I would order from this manufacturer again as a gift for my sister. Get yours now!
Donna Oliver
Dec 13, 2016 12:08:08 AM
extremely happy with my purchased
My monitor stand riser is exactly what I wanted. It is durable, sturdy. I can even lean on it while I work. It is good looking. I am extremely happy with my purchase.
Andrea Clark
Dec 11, 2016 11:47:12 PM
simply love it!
It did definitely exceed my expectations simply because I just totally loved it, inside & out! Thumbs up! It helped organized my desktop.
Lauren Gibson
Dec 8, 2016 10:36:48 PM
makes my work area clean
Clean, beautiful with sophisticated look. Makes my work space seem less cluttered. My laptop fits nicely underneath and I can run the wire through the side opening to plug in my monitor or the charger. I am glad to have it!
Write Your Own Review