Office Products & Supplies
Features & Highlights
Why you should buy this product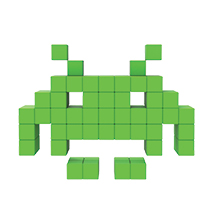 Geek's Reviewed
The Eutuxia Monitor / Laptop Stand with Desk Organizer is a great desk accessory to have to improve the visual organization of your desk. With the extra space under the stand, you can store your keyboard, stapler, note pads, and much more! The glass stand is made from pure tempered glass so it will be guaranteed to last long.
Eutuxia Monitor Stand
Enhance the visual organization of your desk with the Eutuxia Monitor / Laptop Multimedia Stand. The stand features a slim, modern design and tempered glass with full metal legs to provide strong and lasting support along with cable management. This design also offers vertical space for additional space, allowing you to maximize your desk utility. Support devices up to 20 pounds, accommodating devices such as monitors, laptops, printers, and fax machines.
You Might Also Be Interested
Customers Who Viewed This Item Also View
Customer Reviews
Hannah Clarkson
Dec 8, 2016 10:18:25 PM
best gift idea
Wonderful monitor stand. It looks great and it works well. I have a black glass-covered desk so this matches perfectly. Raised the monitor up so I get extra space underneath to store items. Best gift idea for this coming holiday season.
Ruth Miller
Dec 8, 2016 1:41:09 AM
very sturdy
Very sturdy...crazy easy to put together. Looks very classy on my desk and holds my monitor, cellphone stand, and small speaker. Glass is very thick and good quality. Great buy! Would definitely purchase again. Thank you
Nicola Lyman
Dec 6, 2016 9:01:36 PM
more comfortable working on my computer
I really like the design of this monitor stand. It is sleek and attractive, easy to put together. I'm so much more comfortable working on my computer. Now, no more painful neck or back trying to see the screen. I will buy more for my sister as a gift this Christmas. Highly recommend
Oliver Smith
Dec 5, 2016 11:04:32 PM
best monitor stand
I love this riser, raises this up the perfect height! Great to free up some desk space. Best monitor stand ever and I really love it! Very happy with the quality and the price! Highly recommend
Wanda Mcdonald
Dec 4, 2016 5:16:37 PM
so happy i bought this
I am so happy I bought this item! My desk felt cluttered and small, now I have tons of room and everything is a lot more organized and easy to reach and use. My monitor is also higher which I didn't realize I needed. It makes for a much more comfortable work space. Thank, and Highly recommend

Liam Mckay
Dec 1, 2016 11:25:11 PM
just love how it looks
I just love how it looks. The glass gives my desk a very sophisticated look. It makes for a much more comfortable work space. Very happy with the quality and the price. And Highly recommend
Lilian Peter
Nov 30, 2016 10:45:29 PM
fantastic and perfect stand
Fantastic and perfect Monitor Stand! It is a well made and good product, I am a fan of tempered glass. It just looks good and I love it! Highly recommend
Write Your Own Review