Office Products & Supplies
Features & Highlights
Why you should buy this product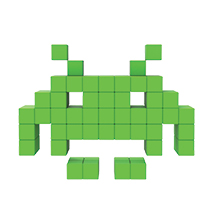 Geek's Reviewed
The Eutuxia Monitor / Laptop Stand with Desk Organizer is a great desk accessory to have to improve the visual organization of your desk. With the extra space under the stand, you can store your keyboard, stapler, note pads, and much more! The glass stand is made from pure tempered glass so it will be guaranteed to last long.
Eutuxia Monitor Stand
Enhance the visual organization of your desk with the Eutuxia Monitor / Laptop Multimedia Stand. The stand features a slim, modern design and tempered glass with full metal legs to provide strong and lasting support along with cable management. This design also offers vertical space for additional space, allowing you to maximize your desk utility. Support devices up to 20 pounds, accommodating devices such as monitors, laptops, printers, and fax machines.
You Might Also Be Interested
Customers Who Viewed This Item Also View
Customer Reviews
Jonathan Pullman
Jan 22, 2017 7:11:56 PM
great space saver
Perfect size for my desk and monitor. An eye level that give a good posture especially in my neck and back pain issues. Great space saver. Best product for great price!

Sonia Wright
Jan 19, 2017 8:02:14 PM
works very well
Works fine for me. It was something I have needed forever! It freed up a lot of extra space on my desk and the monitor was at an eye level. Truly amazing!

Wendy Powell
Jan 18, 2017 9:54:45 PM
simple but functional
I am happy with my monitor riser. This is sturdy, durable and beautiful. Very simple but very functional. Price is amazing!
John Pullman
Jan 18, 2017 1:32:26 AM
serves it's purpose
Perfect height, very sturdy, and love the organizational compartments! Serves it's purpose and with reasonable price.
Sam Smith
Jan 16, 2017 10:23:38 PM
easy to install
Raising my monitor up allows me to slide my keyboard underneath, giving me more writing space. Easy to install.

Paul North
Jan 15, 2017 10:16:10 PM
modern and practical
So sleek and modern, yet practical. Perfect combination! I love the USB ports on the side, that keeps my desk clean and organized.
Jason Smith
Jan 12, 2017 11:33:09 PM
absolutely amazing monitor stand
Easy to assemble. Just the fact that it raises everything off for my desktop and allows for more storage. Absolutely amazing monitor stand.
Julia Turner
Jan 11, 2017 10:01:23 PM
very sophisticated looks
I really enjoy the improvements to my desk utilizing this monitor stand. The glass gives my desk a very sophisticated look, just love how it looks. Perfect height and great price.
Sthepen Mills
Jan 10, 2017 10:25:41 PM
great stand for me
Got this as a Christmas present to myself. Construction is solid as a rock. This is a quality, low-cost, beautiful and great monitor stand. Get it, and you won't regret it :)

Olivia Wilson
Jan 9, 2017 11:11:36 PM
best deal ever!
Best deal! I can tuck my keyboard underneath when I'm in need to desktop space. It holds my monitor securely, no scratches on the glass at all. Assembly was incredibly easy. Great buy!
Nathan Young
Jan 9, 2017 12:10:39 AM
just right for the height
Just Right for the height. This monitor stands worked out great beyond my expectations! Beautiful and keeps my desk neat, tidy and organized. Reasonable price.
Dorothy Wilson
Jan 5, 2017 7:59:17 PM
great monitor riser
Great accessory that save space while also looking smart against my black desk pad and monitor stand. It works so well that why I bought two of them. I would definitely recommend to others.

Katherine Lambert
Jan 4, 2017 10:27:27 PM
looks very classy on my desk
Looks very classy on my desk and holds my monitor. Glass is very thick and good quality. Great buy! Would definitely purchase again in the future for my sister.

Tracey Brown
Jan 3, 2017 8:38:31 PM
look great and very functional
Makes my desk look great at work and it is very functional. I can even slide my keyboard underneath it when I'm reading and writing. I love it!
Madelaine Lee
Jan 3, 2017 12:35:19 AM
simple yet functional
Simple yet functional and very useful. This monitor riser is fantastic! It has thick, heavy, tempered glass, sleek with metal legs, and was easy to assemble. Perfect height for me, it allows to slide my keyboard underneath if not needed. I love it!
Sue Vanz
Dec 30, 2016 2:44:30 AM
very useful and functional
I love this! It is very useful and provides me with organization for my desk. I have gotten So many compliments on it.

Leah Murray
Dec 28, 2016 8:26:51 PM
super like the design
Super handy and increases so much space on my desk! I can even slide my keyboard underneath it when I'm reading/ writing.

Tracey Powell
Dec 28, 2016 12:26:10 AM
looks great
Helped organized my desk area and it looks great! A beautiful well designed modern and a sleek looking stand. This will help less strain on my neck. Reasonable price very useful and I love it!

Nicola James
Dec 26, 2016 9:18:37 PM
great monitor riser
WOW! This is really great, I use it to charge my phone while I'm at my desk. It helped my posture out a lot too! Awesome stand for a great price!
Sally Mcbride
Dec 22, 2016 11:47:38 PM
perfect spacer
Perfect "spacer" for my keyboard underneath and organized my desk items on top. Easy to assemble , sturdy enough to hold my monitor. Great product for the price! I definitely recommend to my friends and family.

Nathan Lewis
Dec 21, 2016 7:59:35 PM
perfect and great quality
Great quality, perfect size for a desk and keeps me focused on my work. Excellent styled on my working area, very strong and well built monitor stand. The price is great!

Audrey Ball
Dec 20, 2016 9:54:46 PM
great space saver
It holds my monitor safe and securely. Pretty and well made stand that makes my work area neat and organized. Super like it! Great buy for the price! Highly recommend
Karen Mitchell
Dec 19, 2016 10:47:27 PM
price is affordable
It looks great! it's a little things that raising my monitor has alleviated neck strain, and has the ability to create extra work space and storing my keyboard underneath. The design is clean and simple. Price is super affordable, amazing!

Amy Butler
Dec 18, 2016 6:13:11 PM
worked well for me
Worked well for me. This monitor riser is just what i needed to raise my computer monitor to an appropriate height. Also perfect for placing my keyboard under while not in use. Space design is good and perfect, it was easy to assemble. Best gift for Xmas:)
Teresa Miller
Dec 15, 2016 4:18:16 PM
amazing monitor stand
Amazing monitor stand! It has thick, heavy, tempered glass, sleek and was easy to assemble. The dimensions are perfect for my monitor and fit my desk perfectly. Also, the height allows to slide my keyboard underneath for more desk space.

Virginia Rees
Dec 14, 2016 9:02:15 PM
easy assemble monitor stand
Beautiful monitor stand, with large Surface area. Easy to assemble and works perfectly to keep my computer station organized, leaving an extra room on my desk. My money well spent! Best gift to the month of giving.
Sally Newman
Dec 13, 2016 9:37:26 PM
great product for a good price
Just right for the height for my monitor, perfect! So easy to install, keeps my desk neat and clear. Its solid and well made and very functional. Great product for a good price. Best gift idea for Christmas.
Faith Mills
Dec 12, 2016 11:46:25 PM
easy, durable and well made monitor stand
Absolutely Loved this monitor stand. Very easy to use, durable and well made product. I love the tempered glass this is so simple design , well constructed the price is just right for the purpose.
Dorothy Clark
Dec 11, 2016 11:30:51 PM
best gift idea
I bought this for my sister and she love it. It's just what she wanted. And it was so super easy to assemble . Best gift for Christmas!
Hannah Clarkson
Dec 8, 2016 10:18:25 PM
best gift idea
Wonderful monitor stand. It looks great and it works well. I have a black glass-covered desk so this matches perfectly. Raised the monitor up so I get extra space underneath to store items. Best gift idea for this coming holiday season.
Ruth Miller
Dec 8, 2016 1:41:09 AM
very sturdy
Very sturdy...crazy easy to put together. Looks very classy on my desk and holds my monitor, cellphone stand, and small speaker. Glass is very thick and good quality. Great buy! Would definitely purchase again. Thank you
Nicola Lyman
Dec 6, 2016 9:01:36 PM
more comfortable working on my computer
I really like the design of this monitor stand. It is sleek and attractive, easy to put together. I'm so much more comfortable working on my computer. Now, no more painful neck or back trying to see the screen. I will buy more for my sister as a gift this Christmas. Highly recommend
Oliver Smith
Dec 5, 2016 11:04:32 PM
best monitor stand
I love this riser, raises this up the perfect height! Great to free up some desk space. Best monitor stand ever and I really love it! Very happy with the quality and the price! Highly recommend
Wanda Mcdonald
Dec 4, 2016 5:16:37 PM
so happy i bought this
I am so happy I bought this item! My desk felt cluttered and small, now I have tons of room and everything is a lot more organized and easy to reach and use. My monitor is also higher which I didn't realize I needed. It makes for a much more comfortable work space. Thank, and Highly recommend

Liam Mckay
Dec 1, 2016 11:25:11 PM
just love how it looks
I just love how it looks. The glass gives my desk a very sophisticated look. It makes for a much more comfortable work space. Very happy with the quality and the price. And Highly recommend
Lilian Peter
Nov 30, 2016 10:45:29 PM
fantastic and perfect stand
Fantastic and perfect Monitor Stand! It is a well made and good product, I am a fan of tempered glass. It just looks good and I love it! Highly recommend
Write Your Own Review