"Exclusive" TPhone Eco-Design AT&T/ Verizon Apple iPhone 4, iPhone 4S Hand-Finished Wood Retro Hard Cover Case w/ Screen Protector - Black Snokeling Wood
AccessoryGeeks.com has the Exclusive and Unique wood cases made for your AT&T/ Verizon Apple iPhone 4, iPhone 4S. EcoDESIGN is a beautiful and warm global corporation which produces new change with products in this green age.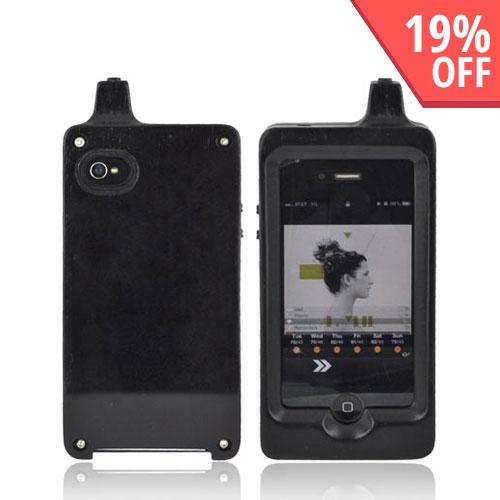 Features & Highlights
Why you should buy this product
Optimized HDMI to HDMI cables are specially designed for hi-def HDTV video/audio signals for home theater applications and professional home theater installations. All of our cables are made for home theater in mind using the highest quality cabling, jacket materials and gold plating for better connectivity, longevity and signal strength. Every Optimized Cable is compatible with all HDTV formats including 720p, 1080p, 1080i. HDMI Cable features HDMI Male to Male Perfect for connecting your HDMI Monitors, A/V Receivers, and HDTV Supports all HDMI Devices, including v1.3 Supports Resolutions up to 1080P Fully HDCP compliant to provide highest level of signal quality. 24k Gold-Plated Connectors Color: Black Cable Length: Appox: 10 feet/(3 meters) ATC certified and tested 340Mhz refresh rate HDMI Cable 1080P 24K Gold Plated PS3 Xbox 360 HDTV Plasma LCD TV Direct TV Blu-ray - 10 feet
Customer Reviews
Tammie
Feb 21, 2010 5:49:18 AM
Great Product
Plug and play, did exactly what I needed it to do, with great picture quality
Joey Hsu
Jun 3, 2009 5:00:00 PM
Cheap n' good
great cable @ a low price. boosted my resolutions and connectivity. will buy from these guys again.
Roy Mayfeather
Jun 3, 2009 5:00:00 PM
Good Buy
Gotta say this cable is just plain cheap and it works perfectly. Hooked it up to my Blu Ray and started enjoying better feedback.