Made for Samsung Galaxy S7 Edge
Features & Highlights
Why you should buy this product
Samsung Galaxy S7 Edge Holster Case, REDshield [Black] Supreme Protection Slim Matte Rubberized Hard Plastic Case Cover with Kickstand and Swivel Belt Clip
This SAMSUNG GALAXY-S7 Edge Rubberized Hard Case w/ Holster Stand - BLACK is great for quick drawing your phone for usage! A quality product and made especially to fit your SAMSUNG GALAXY-S7 Edge. It's stylish and protective for your SAMSUNG GALAXY-S7 Edge. Quick draw your phone and slide out your phone from the holster that clips on to your belt or anywhere securely. Prop up your SAMSUNG GALAXY-S7 Edge for great viewing position with the built-in belt-clip kickstand.
Custom cut to fit your SAMSUNG GALAXY-S7 Edge
Durable and lightweight
Case slides securely into holster
Hard matte, anti-slip surface
Textured lines for added grip
Rubberized plastic with swivel belt clip
Built-in belt-clip kickstand props your phone up
Quality Made holster to perfectly fit your SAMSUNG GALAXY-S7 Edge
Color: BLACK
Rubberized hard polycarbonate plastic shell slim case with holster clip.
Hard plastic exterior protects your phone from scratches and abrasions from falls and drops.
Extra grip and traction to surface: fits easily in your hands and gives your phone anti-slip protection!
The ultimate protection for your Samsung Galaxy S7 Edge: ant-scratch, anti-shock, and anti-shatter.
Sturdy holster and belt clip make your phone easily accessible even when your hands are full.
**Phone may fit inward or outward please refer to pictures and directions on the holster.
Important Disclosures
Phones with extended batteries may not fit the case.
Phone or Device, if pictured, is for demonstration purposes only and is NOT included.
Using product with hand sanitizer or alcohol products may cause case to bleed.


Cellphone case name Supports Samsung S5 Active Devices From Verizon, AT&T, Sprint, and T-Mobile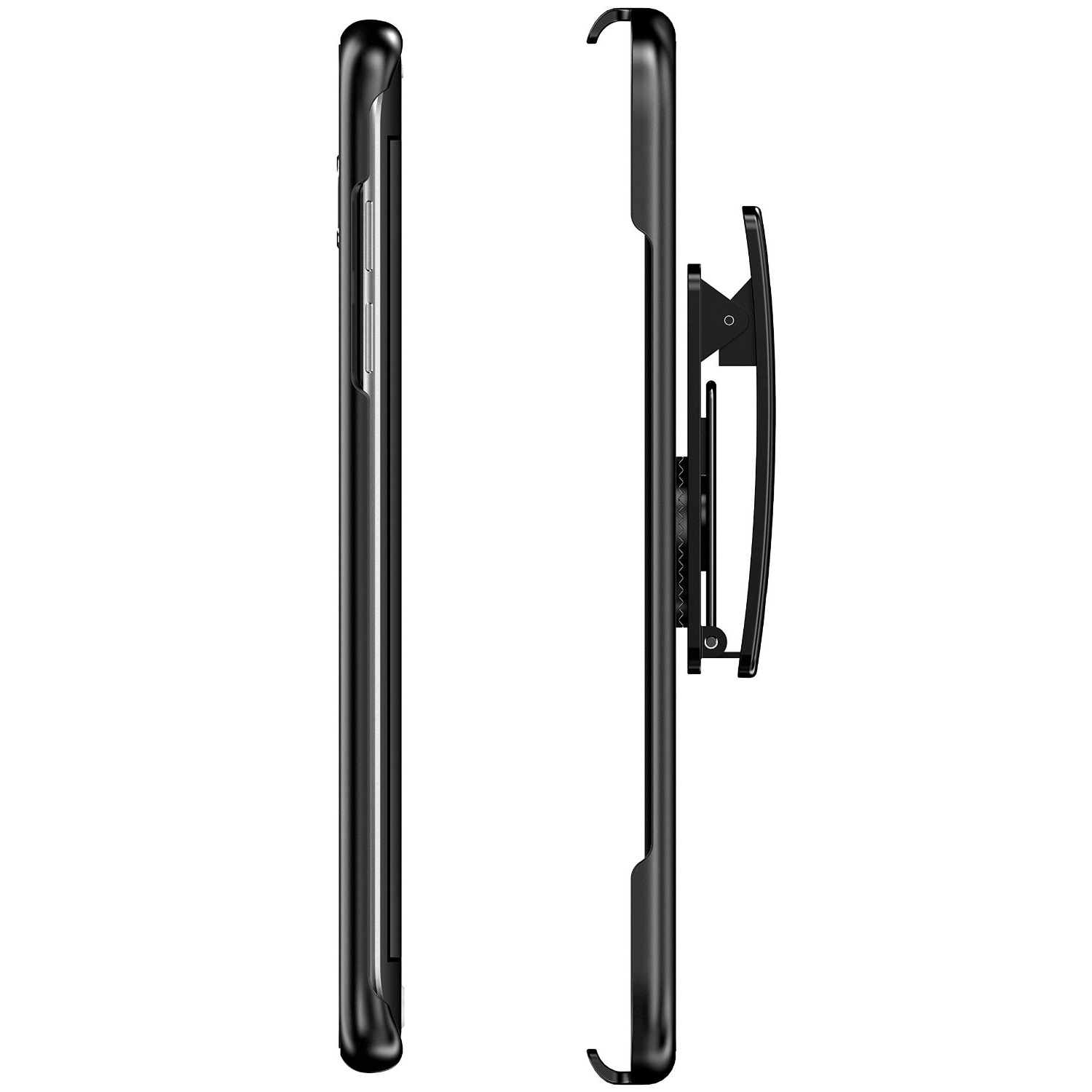 You Might Also Be Interested
Customers Who Viewed This Item Also View
Customer Reviews
Olivia Tucker
Apr 23, 2017 8:00:46 PM
glad to have it
I'm glad to have this case. The kickstand and belt clip are great! plus the very handy phone stand! Thanks Geeks!
Neil Mcgrant
Apr 19, 2017 6:48:46 PM
looks great and feels good
Value the price for this great product! I am very pleasantly surprised about the texture, kickstand, belt clip plus wallet phone stand. Looks great!
Leonard King
Mar 28, 2017 10:44:19 PM
super like this case
Super like the kickstand and the belt clip as well. It cover and fits my phone well. The buttons are accessible to used. Reasonable price.
Jonathan Smith
Mar 23, 2017 11:28:28 PM
nice case
Nice case! A great protective, perfect fit , color and holding up well. I dropped my phone but it kept phone safe from breaks. Thanks.
Michael Scott
Jan 3, 2017 8:10:42 PM
works great
It worked out great! Excellent for the price. Durable and sturdy. It holds my phone securely and protects it for sudden bumps, scratch and abrasion.

Harry Cameron
Dec 6, 2016 6:24:09 PM
gives an extra protection
It holds my phone in place snug and can hook my pant belt buckle easily for secure attaching to one self. I like the hard plastic shell it has to make sure my phone protected even i dropped it by an accident. I'm happy with this phone case. Highly recommend
Jack Harris
Nov 16, 2016 7:17:25 PM
it provides an ultimate protection
Great case and great price! Fits my Galaxy S7 Edge phone, it provides an ultimate protection, durable and sturdy. Highly recommend to others.
Steward
Oct 20, 2016 8:36:16 PM
very nice!
Best Holster I ever found! Fits great in my Samsung Galaxy S7, the cover is sleek, thin and slide right in and out of my pocket. Very nice!
Steve
Oct 12, 2016 11:13:02 PM
Solid no BS protection VERY well made
I purchased the "Official Verizon" holster for $30.00 and it broke the 2nd week I had it. I bought this one HOC-SAGAS7E for the Samsung Galaxy S7 Edge and the quality and fit was another whole level better at little more than a third of the cost of the one from Verizon. If you want a great holster for your S7 Edge, you can't get a better one at any price!
Julian Randall
Sep 29, 2016 6:45:24 PM
Perfect case
Case fits well, sturdy yet functional. I dropped my phone several times but since installing the case, there are absolutely no signs of being dropped at all, no scratches, no cracks.. Very happy about my purchase.
Steward Fraser
Sep 27, 2016 6:31:16 PM
great protection
I am very pleasantly surprised by this case/holster, the texture looks and feels fantastic. It's got a very fine and provides an excellent grip. Value the price for this great product!
Antonio
Sep 12, 2016 3:16:43 AM
simply love it
It fit my phone, this case is exactly what I needed. Allows for an extremely versatile case, and has been durable, sturdy and i love the kickstand.



James Anderson
Sep 7, 2016 10:29:54 PM
Great price
I love how the case protects my Samsung Galaxy-S7 Edge. This is a huge win, best case I've ever had. Great price! no regret in my purchased.
Andrew Bower
Sep 5, 2016 6:17:47 PM
Awesome
First of all, thank you for this Rubberized Case Cover with Kickstand and Belt Clip. This case really looks awesome, it's offer additional protection in my expensive phone, fit within case just right! and this quality product was easy to install.
Hazel Wright
Aug 28, 2016 11:27:27 PM
very satisfied with this case
I am very satisfied with this case for my Samsung Galaxy S7! It's very sleek and slim which has made me appreciate my phone more because the sides are very sensitive when held by the dual sides. I LOVE the belt clip and phone's built-in stands because I can stand the phone straight up or on its side! Great features like these are lacking in cases these day. It has excellent texture that gives it the secure feel that the phone is very much lacking. The cut out for the camera lens and heartbeat monitor and light is perfect. Highly recommend!
Write Your Own Review