Features & Highlights
Why you should buy this product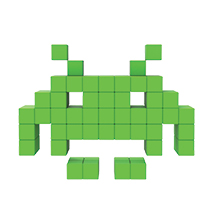 Geek's Reviewed
The Car Net Bag Phone Holder Storage Pocket Organizer for Apple iPhone 5/5S is a very convenient phone accessory to have in your car. The car net bag can literally be attached anywhere in your car so you can store your keys, cash, spare change, etc. Definitely a must-have!
Car Net Bag Phone Holder Storage Pocket Organizer for Apple iPhone 5/5S - [Also great for wallet, keys, pens, and MORE!]
With this convenient accessory in your car, you will not have worry about your missing or fallen phone and essentials any longer. Daily essentials such as cellphones, tissue bags, lighter, cigarette, keys, pen, and even jewelry can be stuffed in this sturdy, high quality nylon net bag . Stick it just about anywhere in your car to start organizing your phone and essentials!
Can hold your phone, cigarette, card or other things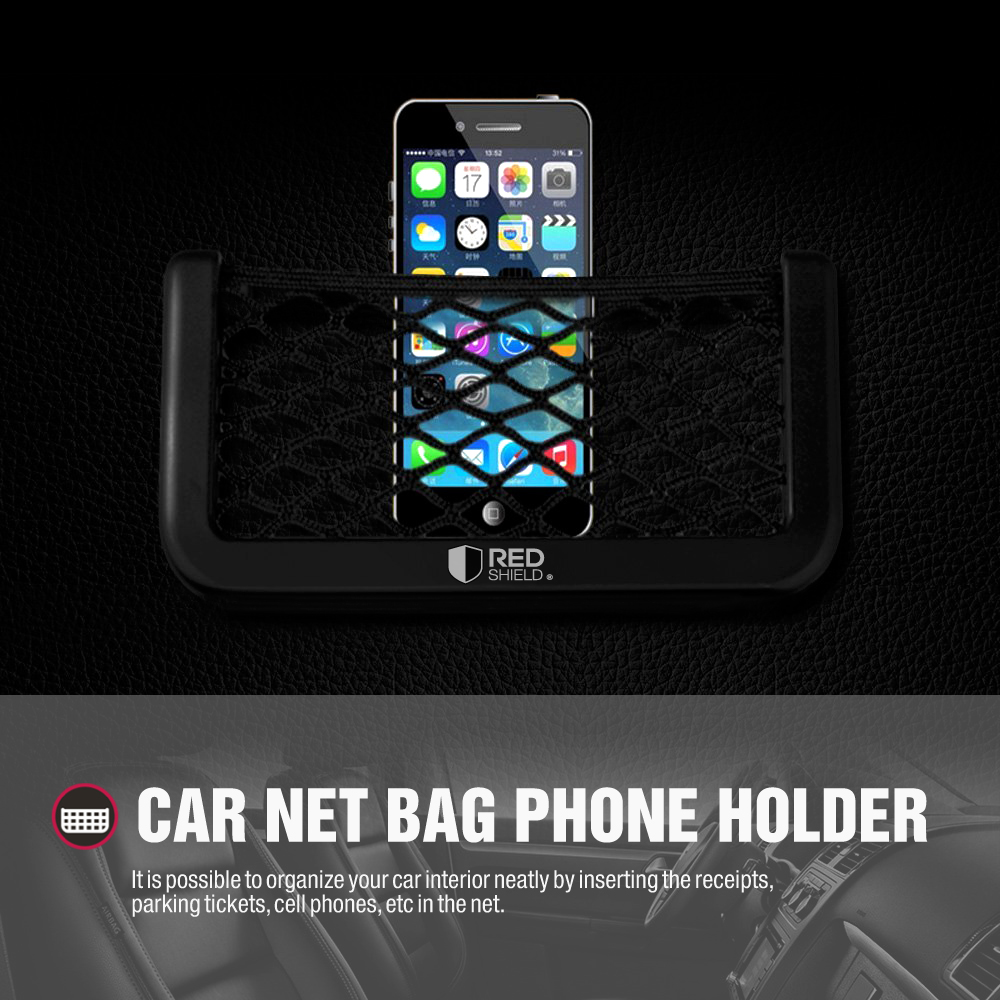 Simple and fashion design, easy to install and use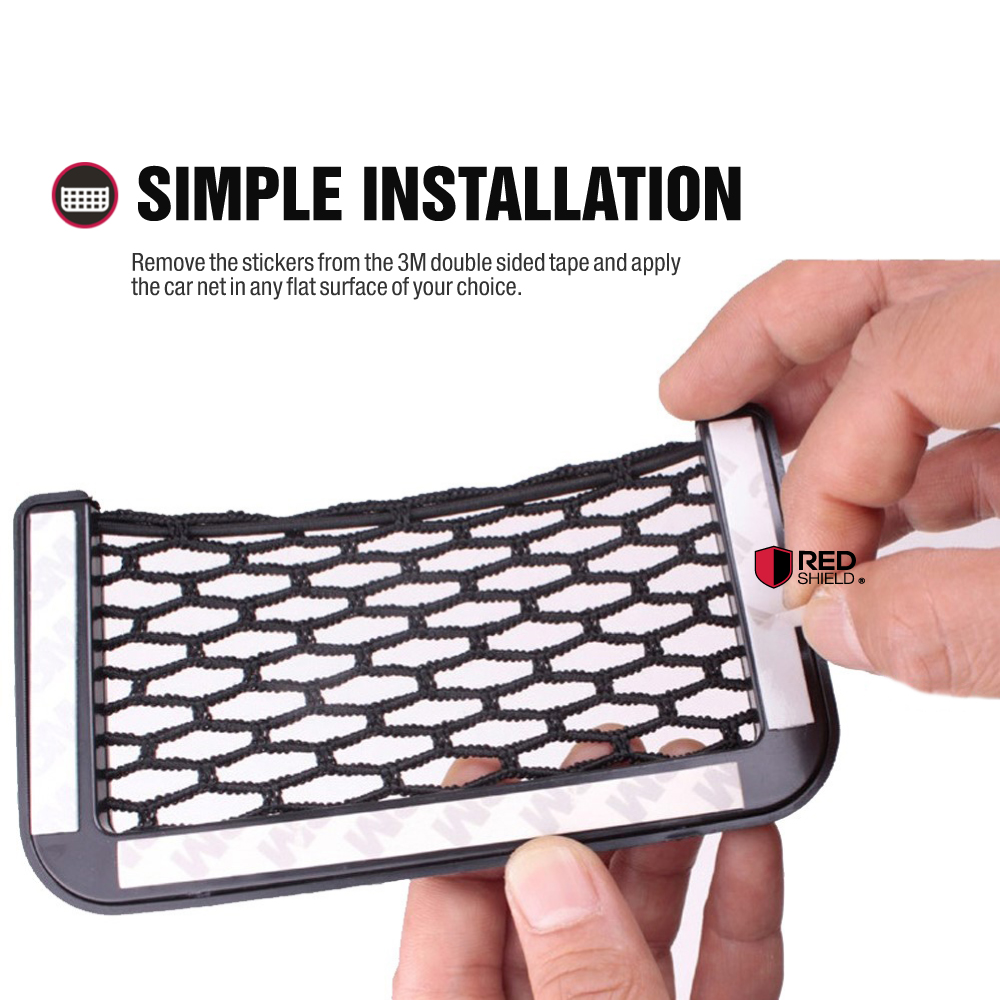 High quality ABS plastic and nylon material with 3M double-sided adhesive tape
You Might Also Be Interested
Customers Who Viewed This Item Also View
Customer Reviews
Gabrielle James
Oct 12, 2016 6:33:18 PM
Happy
It served the purposed. Its sturdy little organizer. This is basically live in my car. Now I can easily found my phone and other small things. happy for this:)
Dorothy Clark
Oct 9, 2016 7:51:38 PM
job done!
Gets the job done! Less mess in my car can hold my phone in proper place, or other stuff. Definitely recommend to other.
Wanda
Sep 2, 2016 1:50:57 AM
Good idea
Very useful, this is a good idea, perfectly for my stuff.
REBECCA L
Jul 6, 2016 12:42:51 AM
Five Stars
this was perfect to give me an extra place to put things in my car!
Jessica M
Jun 30, 2016 7:23:22 AM
Love it!
If you are a hoarder of a lot of stuff, this is a must-have! From receipts to phones, this pocket comes really handy! I'd buy another one and place one on dad's car.
CountryMan
Jun 29, 2016 11:18:41 PM
Nice looking
Quality product that was inexpensive and well worth the price. My Uber and Lyft customer love it!
K Smith
Jun 27, 2016 11:55:07 PM
Simple but Useful!
I had this on my car! I always put my iPhone there whenever I drive and just grab it when need in reach of hand!
Daisy
Nov 7, 2015 7:18:25 PM
Would like to give it 5 stars but
I really haven't used the item. I bought them as Christmas stocking stuffer gifts and they look SO nice. I'm sure they'll be fine - very nice looking and useful.
The Dom
Oct 16, 2015 4:00:09 PM
Nifty
I am a neat freak both home and auto. Own an award winning Corvette and would not blemish it with an inferior product. This item is not only neat in appearance but quite functional as well. Great bargain.
JM
Aug 25, 2015 5:23:28 AM
Great product
This product is great for sedans that lack space in the center console. The adhesive is great and durable. The black color is also great as it makes the item look standard to the car.
I only wish it was a little deeper as new phones are larger now a days. Aside from that my iPod, Business cards, gas cards all that fits perfectly. Very happy with it.
Jax
Aug 21, 2015 8:56:29 AM
Might not work on your car's interior surface
These little pockets are a great idea for holding a cell phone or small items, especially if your car's interior doesn't have a lot of room. However, be careful where you try to install it. The interior of my car has a rough surface to it and the adhesive did not stick...could have been it wasn't thoroughly cleaned first or it was too hot inside the car. I'll try a different adhesive material and see if it makes a difference.
dr bill
Aug 21, 2015 3:30:42 AM
work well
these work well in our camper van as space is limited in dash area
Woody
Jul 18, 2015 10:22:50 PM
Very well made holders
The netting is tight, the adhesive is great. Now I can find my chapstick when I need it along with anything else I place in it.
Buggles
Jul 18, 2015 12:12:22 AM
Wonderful
I actually ordered one of these about a month and a half ago and after it arrived I wished I had ordered more. Well, last week they had a "2-fer" deal, so I got 2 more!! I LOVE them!!! It's crazy fast how quickly they arrive ... GREAT job on the speedy delivery.
Buggles
Jul 4, 2015 2:54:19 PM
Great
I LOVE this little pocket! The only thing I DON'T like is that I didn't think of it first!!! It's a handy size to hold your phone or a notepad and pen. It's a handy size and, being black, blends right in if it's empty. Love, love, love it!!!
Write Your Own Review