Features & Highlights
Why you should buy this product
Keep those wandering eyes from your LCD screen with this HTC EVO 4G Privacy Screen Protector! Prevent wandering eyes from looking at your HTC EVO 4G as well as keep your screen protected. This privacy screen protector will keep your screen in pristine shape and prevent accidental scratches from marring your phone's LCD screen. This privacy screen protector features a pre-cut screen protector to fit the dimensions of your phone. HTC EVO 4G Privacy Screen Protector Features Pre-cut to fit the dimensions of your screen Keeps your Screen Private from those Nosey people Prevents Glare Protects against scratches, scrapes and abrasion Removes without leaving residue Resists finger-prints Easy installation *Privacy works from both left and right 30 degree angles **Actual Phones if pictured are not included Package includes 1 x Privacy Screen protector 1 x Cleaning cloth (if pictured) HTC EVO 4G Privacy Screen Protector
You Might Also Be Interested
Customers Who Viewed This Item Also View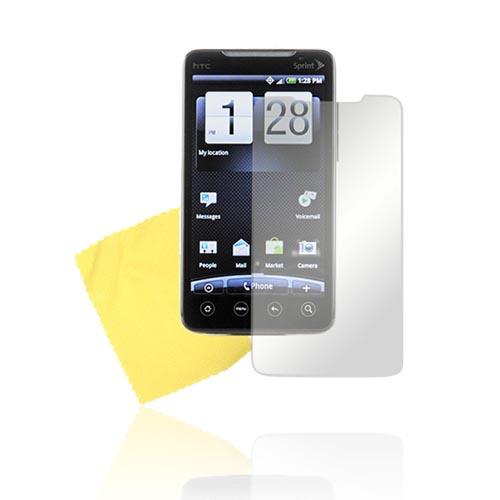 Customer Reviews
Yvette Dominguez
Jun 10, 2011 1:34:49 AM
Great Product
Does work well for privacy,no doubts there.Great product for purpose intended.It is the thickest privacy screening I have seen,very durable ,long lasting.

Pros:
great privacy and very durable(thick) privacy plastic.Long lasting

Cons:
it is rather dark and can be difficult to read through sometimes indoors.
Nay
Apr 10, 2011 1:46:42 AM
Great product!
Better than any other product that I have bought!!
Margaret
Apr 5, 2011 6:53:06 AM
HTC Evo privacy screen protector
This is a wonderful addition to the phone. Anyone sitting around you while you're on your phone can not see what you are doing. It's great for privacy.

Pros:
privacy

Cons:
none
Write Your Own Review