Made for Apple iPod Nano Video
Features & Highlights
Why you should buy this product
Protect your Apple iPod Nano Video with an ultra sleek Apple iPod Nano Video Rubberized Hard Case w/ Belt Clip!Scratches on your iPod? Tired of those other bulky cases or cumbersome pouches? It's time to try out a new kind of case. This Hard cover case provides excellent protection and a brand new look for your iPod. Installation is a breeze, just snap on both sides and you're done! Enhance your iPod now with this custom made cover case for your Apple iPod Nano Video.Apple iPod Nano Video Rubberized Hard Case features Custom molded to the shape of your Apple iPod Nano Video Custom-cut with access to all buttons and ports Thin design - doesn't leave your iPod feeling bulky Light weight, strong ABS plastic, and durable Prevents scratches and damage to your iPod Simple installation - no tools required Rubberized Coating Hard Case does not cover the screen, get a screen protector! Color/Style: Blue*This case was made to fit your iPod model only, and will allow access to all buttons and functions.**Phone or Device, if pictured; is NOT INCLUDED, this is an accessory compatible with your device**Please be advise that using producst with alcohol such as hand sanitizers may cause product color to bleedImportant Disclosures
*Minor installation may be required to add/remove swivel belt clip base.
Apple iPod Nano Video Rubberized Hard Case - Blue
Click Here for Pry Tool
Need more help? Our Protective Hard Case can help! Click on the picture above or here to go!
You Might Also Be Interested
Customers Who Viewed This Item Also View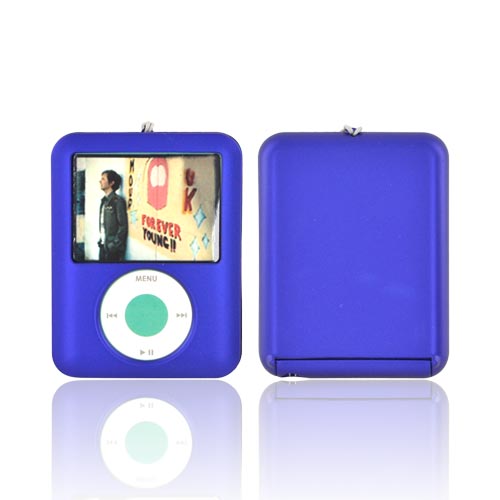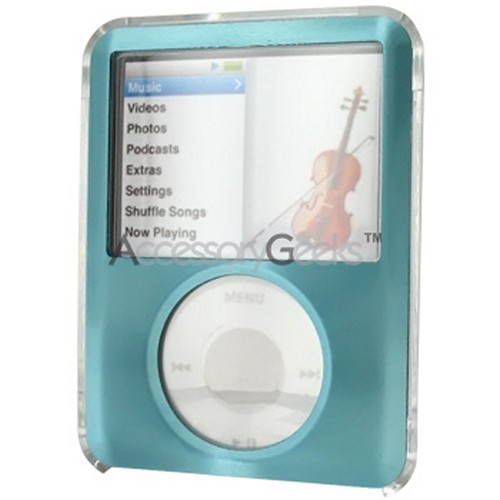 Customer Reviews
Mary
May 3, 2010 4:20:14 PM
Truely Protects!
When I bought my iPod, I immediately went out to find a case that would best protect my iPod from breaking & scratching & this one was the one! The case is hard plastic underneath to keep your iPod from breaking & has a soft rubbery coat on the outside to also cushion your ipod in the event that it falls. I have found that unlike regular just-plastic cases, it does not crack open if it falls because of the rubber outside. Also it is much more protective than just-silicone cases which will just bounce your iPod around. It really gave me access to my ipod's controls without any problems just like t says! Also, the clip can slide on or off if you want it or not (but it will not have your iPod ever slip out of the slide-on clip, so don't worry). The clip can also be slid on so that it covers the screen, preventing not only scratches my the iPod, but from any buttons being pressed while it is in my bag or pocket. Also, the color is very convincing. I got mines in red and everyone was convinced my ipod was really red (but it was actually silver! Red was not even a color these iPods were available in at the time but people thought mines was custom made! Haha)

Pros:
Sturdy, fashionable, tough, long-lasting, hasn't broken (after 10000000 falls) after 2 years, comes with a neck strap, handy optional clip, not ONE scratch on my iPod, My iPod still work perfect, can plug into my computer or headphones w/o taking off the case, full protects my iPod, protects from the rain, etc :D

Cons:
the case is kind of hard to take off but that also means it will never pop off if you drop it :), will not protect your iPod if dropped in water, dirt occasionally sneaks in through the small spaces.
Write Your Own Review