Features & Highlights
Why you should buy this product
Magpul Battery Assist Device (B.A.D.) Lever, MAG980-BLK - Black
Developed from the operational experience of the Magpul DynamicsSM team, the B.A.D. Lever (Battery Assist Device) is designed to considerably improve the speed and efficiency of the AR15/M16 bolt catch. The B.A.D. Lever quickly addresses reloading and malfunction clearance shortcomings of AR15/M16 platforms by extending a paddle to the right side of the weapon, allowing manipulation of the bolt stop from the fire control/ready position with the right-hand trigger finger. Made from milspec-anodized aluminum, the B.A.D. Lever attaches to the standard AR15/M16 bolt release without permanent modification to the weapon. Functional for both left and right-handed shooters, the B.A.D. Lever also allows traditional bolt catch manipulation according to the AR15/M16 manual of arms. All mounting hardware included.
Compatible with standard mil-spec forged AR15/M16 receivers Thin, anti-snag profile and textured manipulation of the bolt catch while maintaining unobstructed access to the trigger Easy attachment to the existing bolt catch paddle via one screw Machined from durable billet 6061-T6 aluminum Finished with MIL-A-8625F, Type III, Class 2 hard anodizing with manganese phosphate on the screw Torx mounting screw with Nyloc Blue patch prevents back out under recoil (Torx wrench included)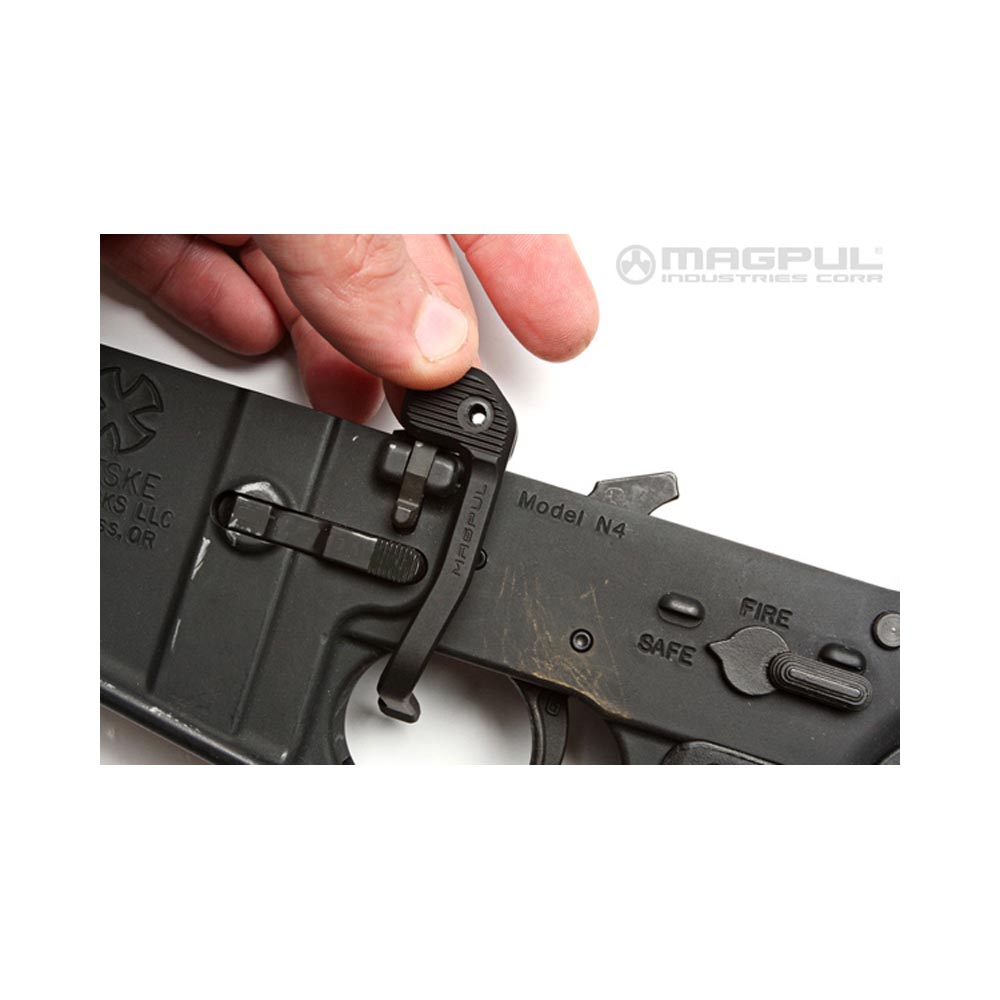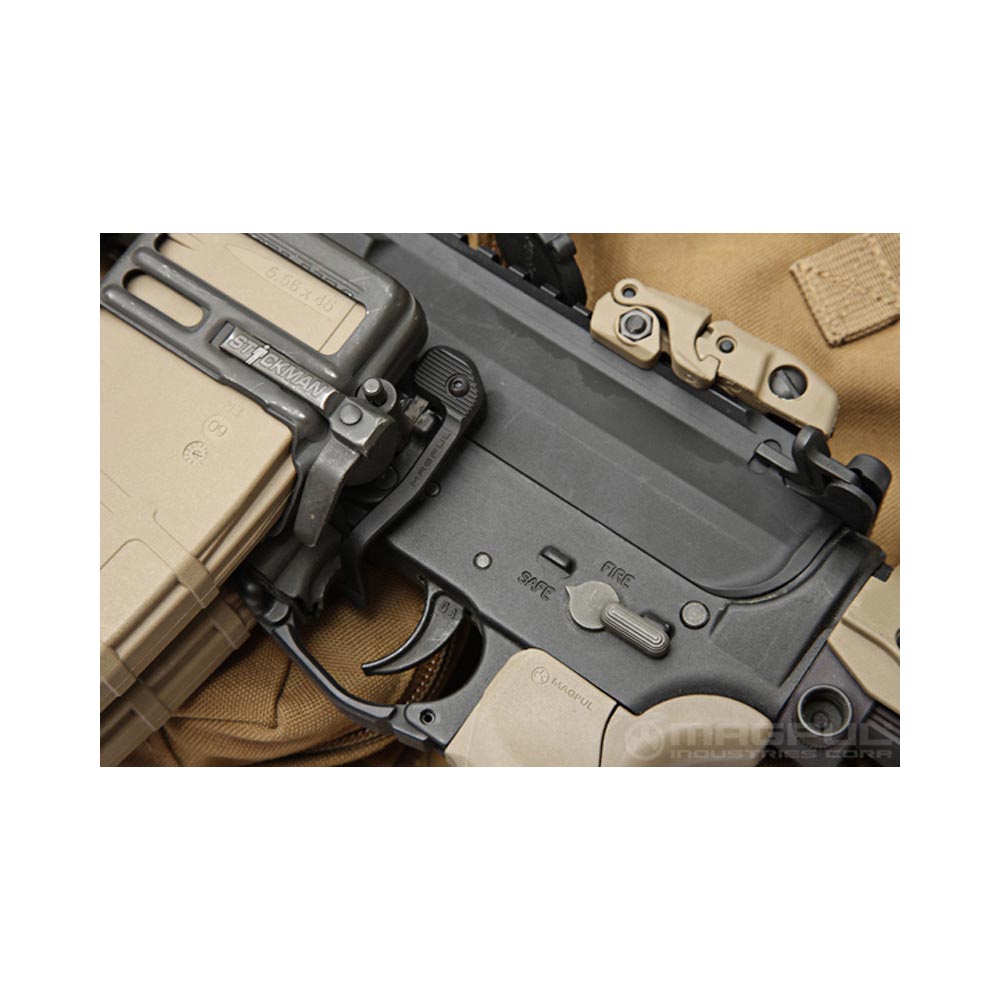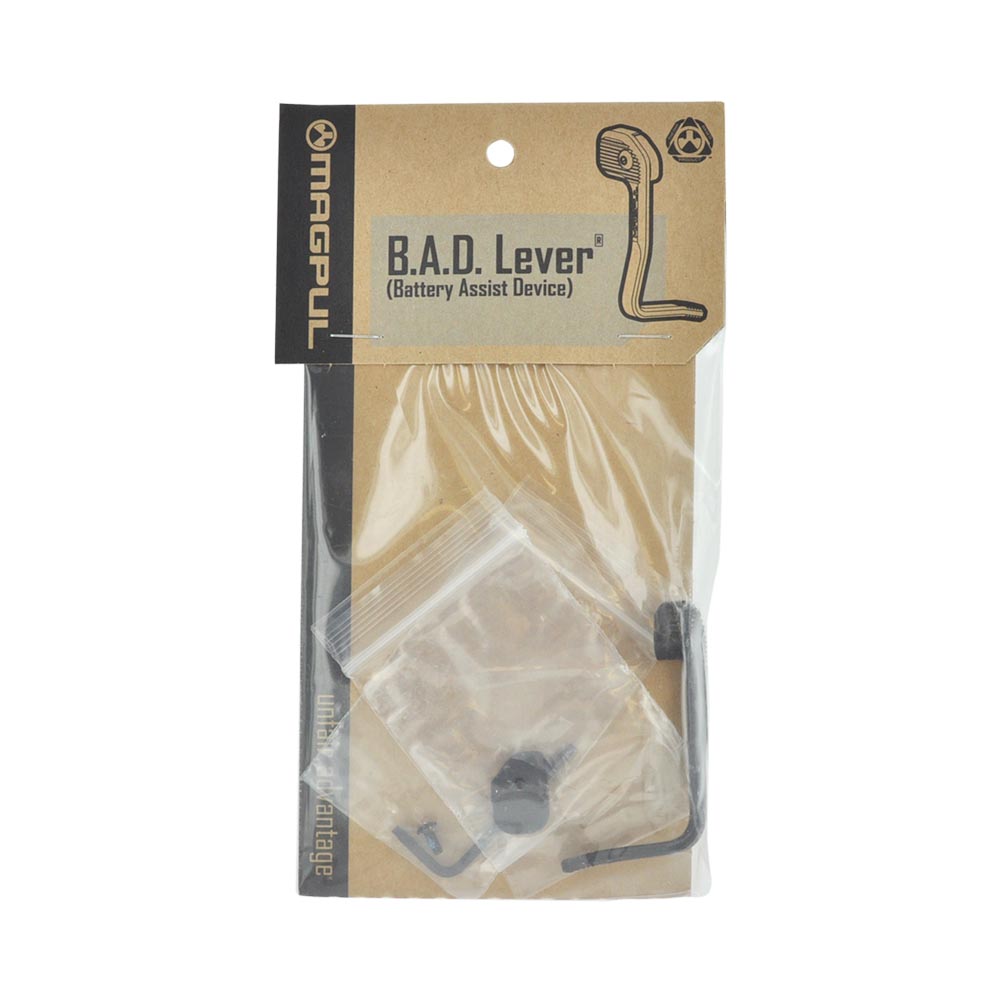 You Might Also Be Interested
Customers Who Viewed This Item Also View
Customer Reviews
FIVEOHOSS
Jan 29, 2016 8:28:54 AM
Awesome Product
Very excellent product. Works perfectly!
Hammer
Jan 9, 2016 8:04:50 PM
NICE.!
Works nice...thanks
PRnLA
Nov 15, 2015 12:49:13 PM
The best B.A.D. on the market
I have 3 AR-15, all equipped with the Magpul B.A.D. My latest addition is a AR-10. They don't make a B.A.D. lever that works with the thickness of the upper on the AR-10. I will modify this one to work because I'm sold on the basic design.
Write Your Own Review