Office Products & Supplies
Features & Highlights
Why you should buy this product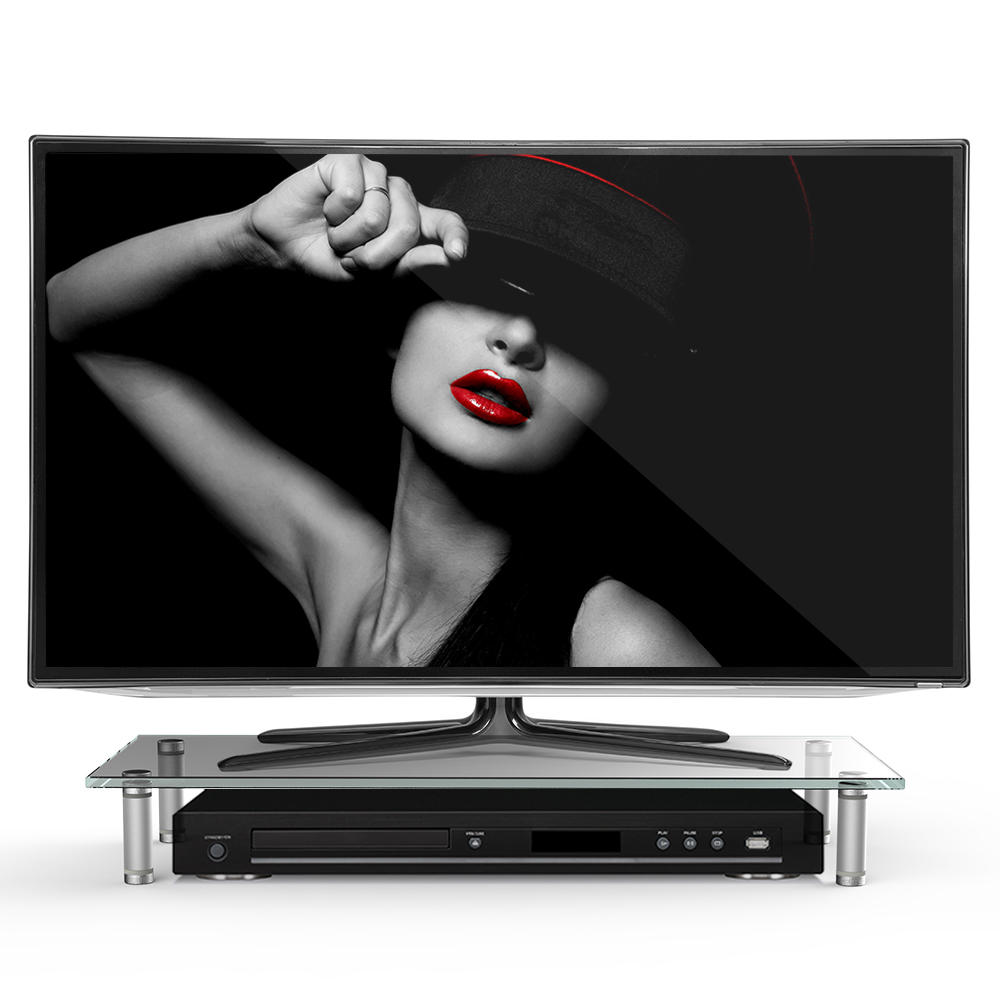 Eutuxia Monitor Stand - [Metal] [Tempered Glass] Slim Universal Monitor Laptop Multimedia Stand w/ Desk Organizer
The Eutuxia Monitor / Laptop Stand with Desk Organizer is a great desk accessory to have to improve the visual organization of your desk. With the extra space under the stand, you can store your keyboard, stapler, note pads, and much more! Slim and modern design enhances the visual organization of any desk Tempered glass (0.3 inch) with full metal legs provide strong lasting support and cable management Additional storage under the vertical space allows you to maximize your desk utility Accommodates monitors, laptops, printers, and fax machines Dimension: 8.9 lbs / 25.8" (length) x 11.3" (width) x 1.9" (height) Color: CLEAR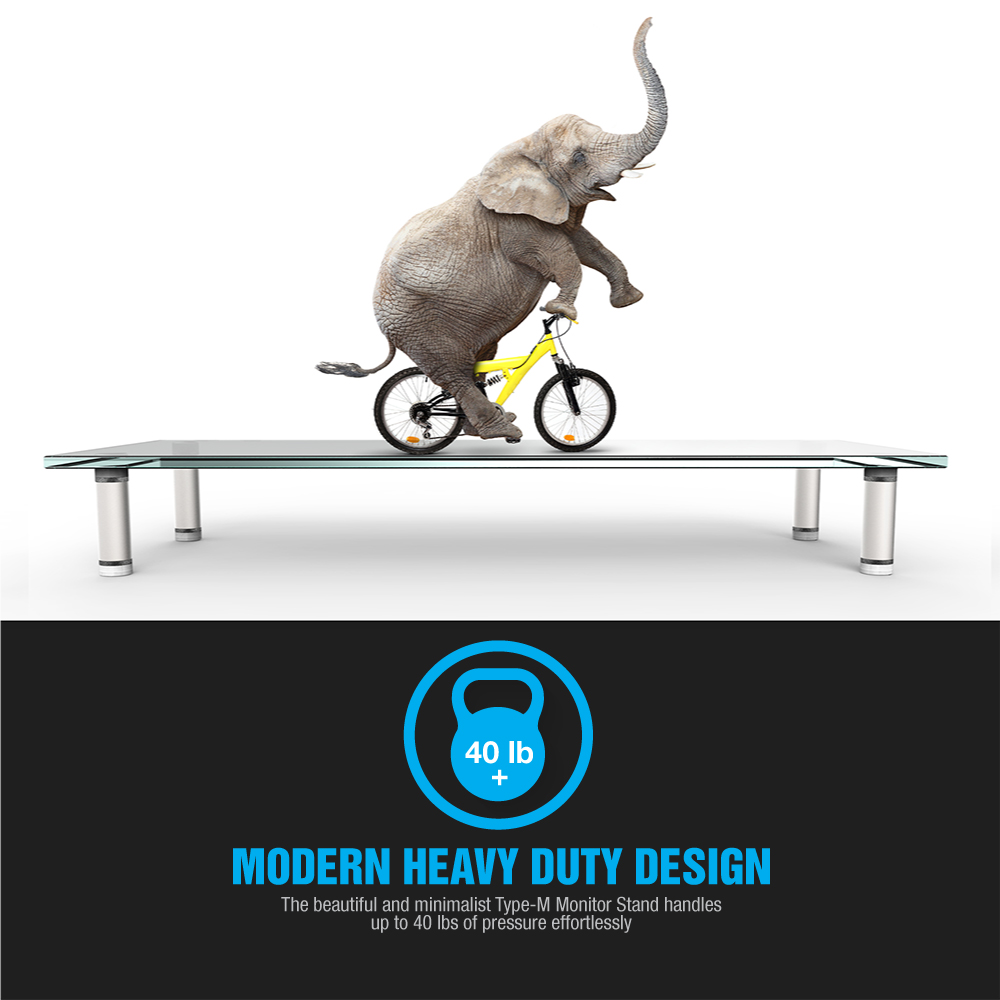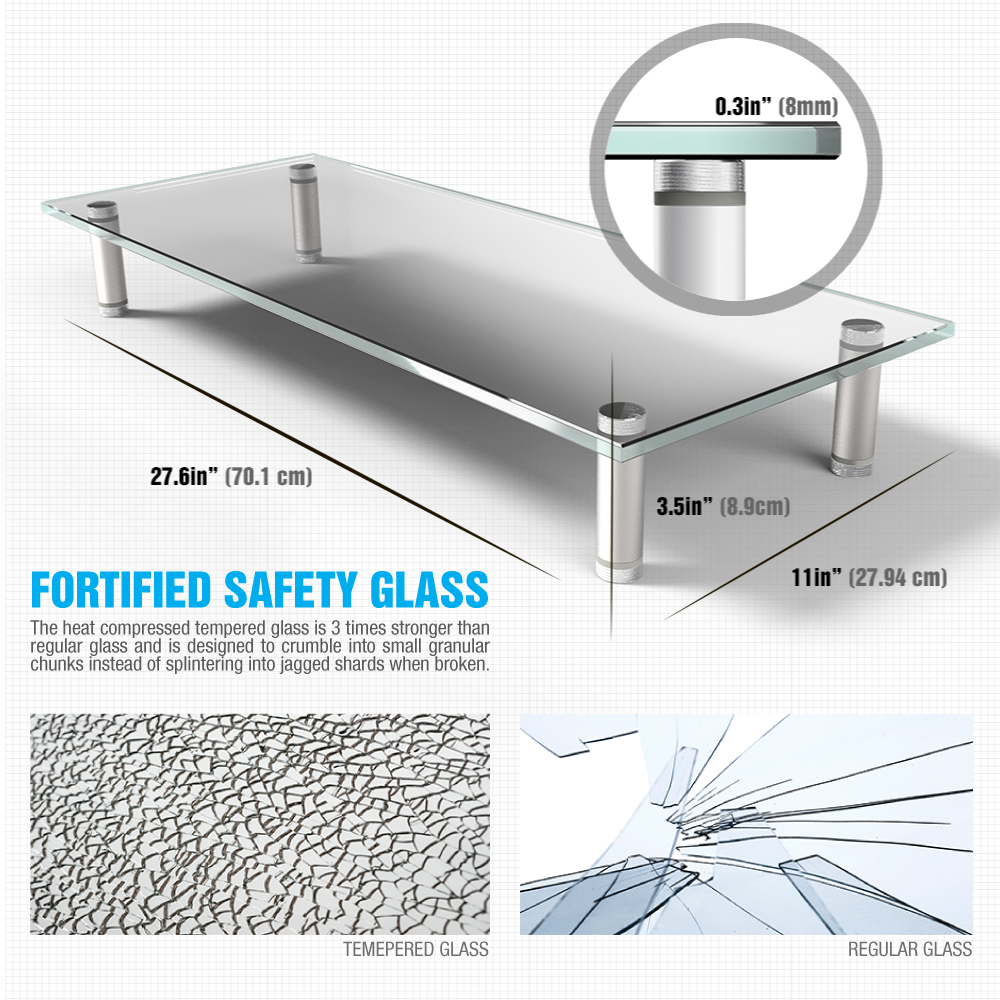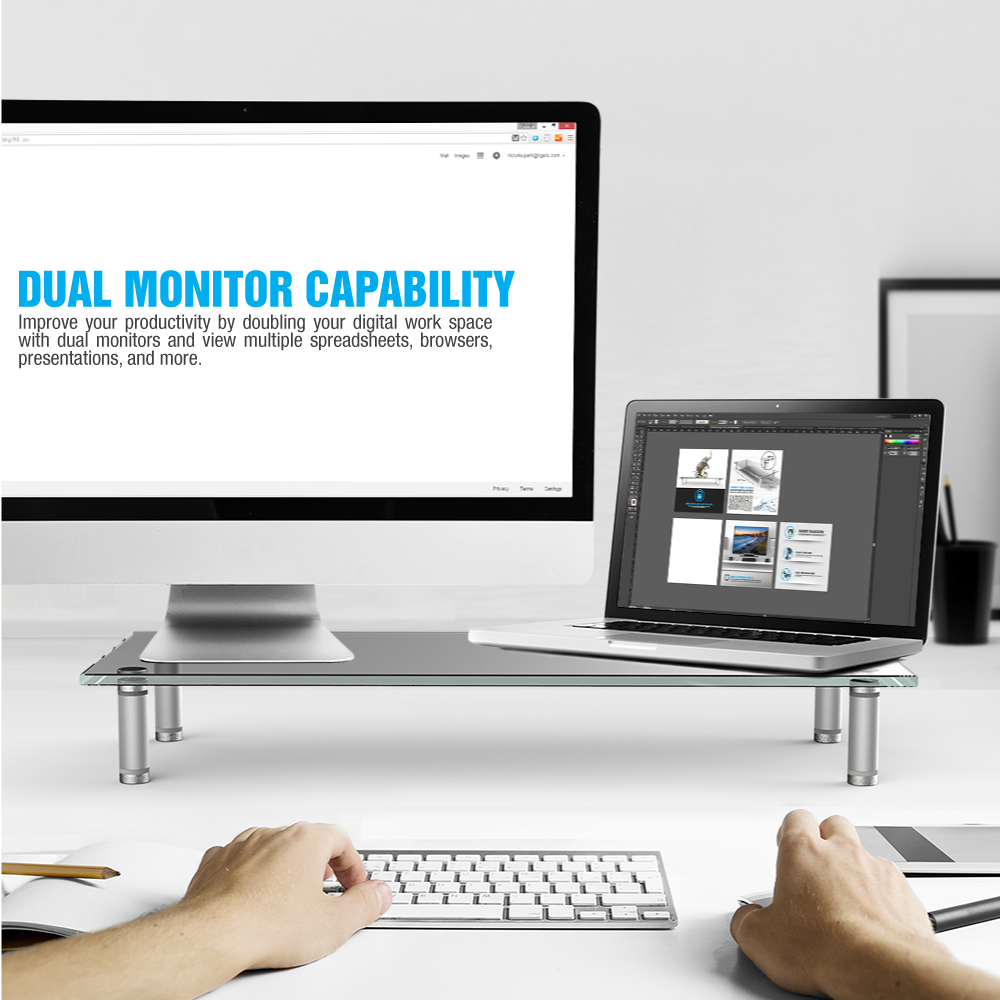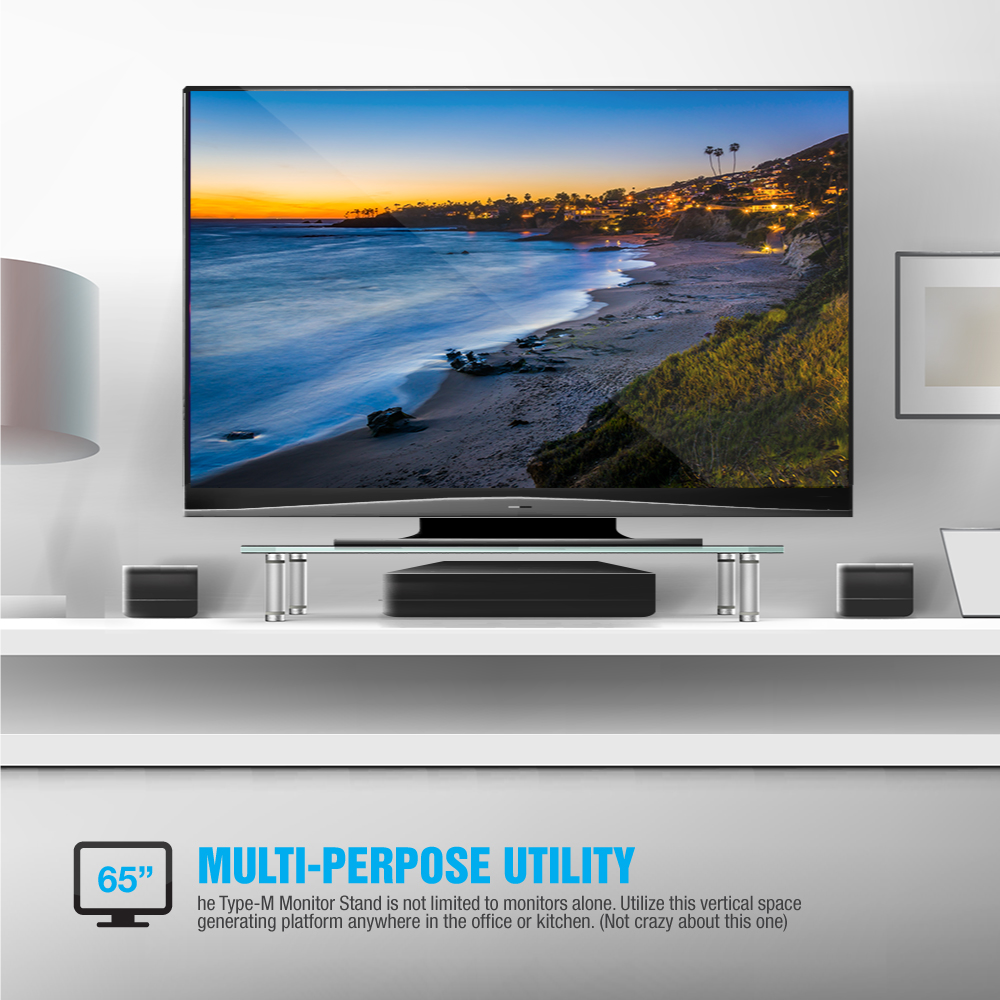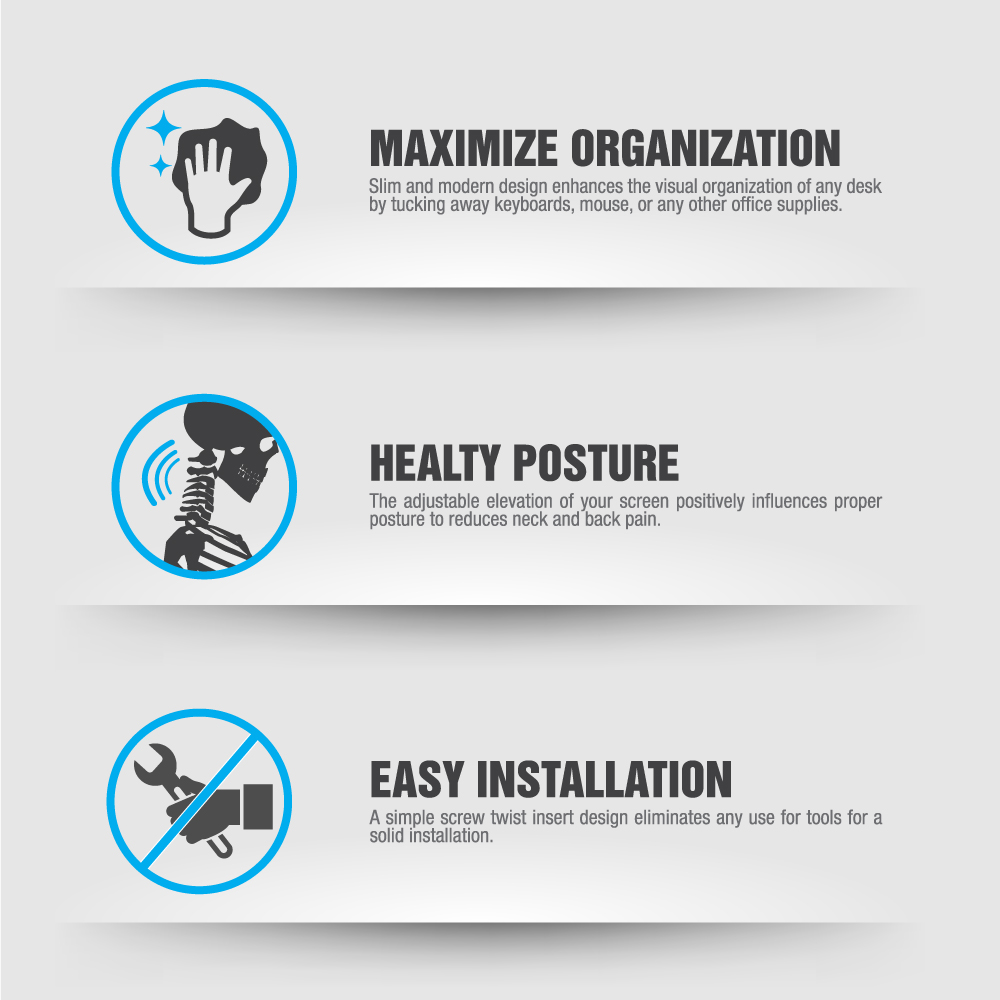 You Might Also Be Interested
Customers Who Viewed This Item Also View
Customer Reviews
Teresa Lee
Dec 4, 2016 5:11:23 PM
Fantastic product
Fantastic! Easy to install. This is really great, and I love it, my monitor sits very well on it. Stand looks great, stable and USB hub works great. Also, the keyboard fits neatly below it and stand height is just right. Happy with my purchased. Definitely recommend

Audrey Graham
Dec 1, 2016 11:00:45 PM
durable and easy to install
Easy to assemble and durable. This monitor stand is very attractive and useful. I love the look of my new office! It motivates me to work and worked longer:) A must have!
Marlene Smith
Nov 30, 2016 11:11:51 PM
i'm glad i made the purchased
It was exactly what I was looking for, this monitor stand is fantastic and perfectly fit for my laptop at work. The glass and brushed silver legs make it a classy look on my desk. I love it and I glad I made the purchased.

Write Your Own Review