Made for Motorola Atrix 4G
Features & Highlights
Why you should buy this product
Protect your LCD screen with this Motorola Atrix 4G Screen Protector w/ Mirror Effect! Always keep your hair and or makeup in check easily when looking into your phone with this Screen Protector w/ Mirror Effect! No one will notice that you are always checking. This will also keep the screen in pristine shape and prevent accidental scratches from marring your phone's LCD screen. This screen protector features a pre-cut screen protector to fit the dimensions of your phone and doubles as a mirror when the LCD screen is off. Great for checking your hair or makeup! Motorola Atrix 4G Screen Protector w/ Mirror Effect features Mirror effect screen protector Pre-cut to fit the dimensions of your screen Protects against scratches, scrapes and abrasion Removes without leaving residue Easy installation **Actual Phones if pictured are not included **Please be advised package may or may not include 2nd screen protector if the phone has a interior screen or exterior screen, assume 1 is included. Please refer to pictures. Package includes 1 Screen protector 1 Cleaning cloth (if pictured) Screen Protector Installation Make sure the screen protector is clean. Clean the screen thoroughly. Expose 1/2 inch of the screen protector. Align the exposed section with the edges of the screen. Make sure not to touch the adhesive side. Make sure the Screen Protector is properly aligned and gently press from one corner and disperse pressure throughout. Motorola Atrix 4G Screen Protector w/ Mirror Effect
You Might Also Be Interested
Customers Who Viewed This Item Also View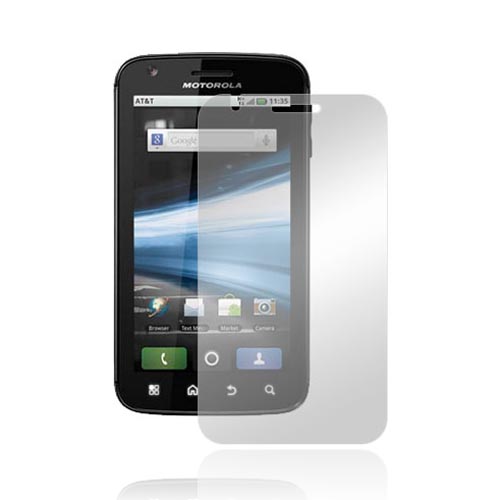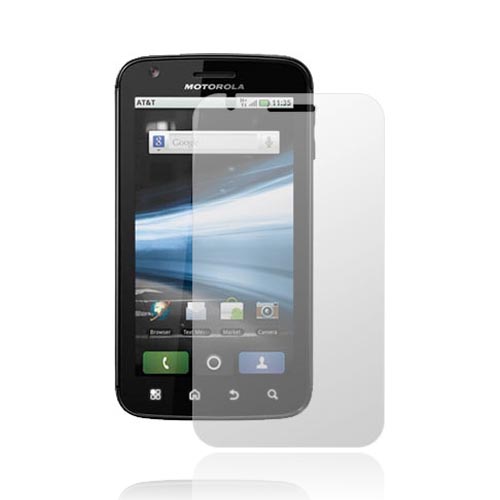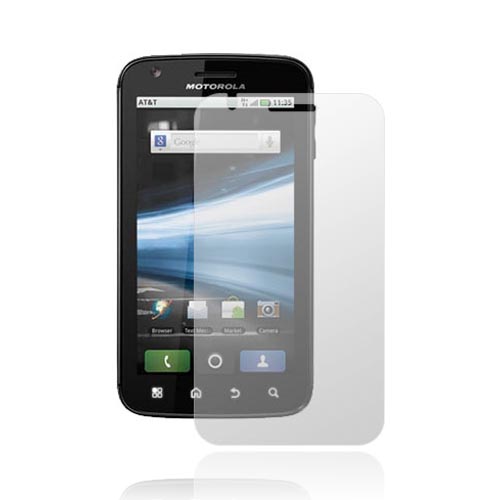 Customer Reviews
Erich
Dec 1, 2011 5:03:14 AM
It's reflective, but...
The protector itself was exactly what I was looking for. It has a mirror finish, and looks cool. Slight rainbow effect when looking at the screen through it (varies with angle). However, the company that made it should have cut a little more from around the earpiece hole to let the proximity/light sensor work correctly. The phone doesn't know that it's bright outside for auto screen brightness adjustment, and it doesn't know when I pull it away from my ear to turn the display back on. The display will turn off when making a call, thinking it's already on my ear. In the picture, you can see how the Otter Box had this provision for the sensors, but the screen protector did not.

Pros:
Reflective like it should be, fairly scratch resistant.

Cons:
Covering the sensors makes certain things annoying.
Write Your Own Review