Features & Highlights
Why you should buy this product
Motorola aren't the best in producing actual phones as compared to Apple and Samsung, but their phone accessories, especially their Bluetooth headsets, are amazing! Most Bluetooth headsets are inserted into the ear and feel irritating and uncomfortable but the Motorola H730 doesn't. They feel awesome! The headset loops around the outside of your ear and is quite secure. It may look heavy from the packaging but after taking it out and trying it on, it wasn't as heavy as we had thought. It felt quite comfy and snug around the ear. With a 12 hour battery life, I can leave the house for the day and come back with just one charge! The Motorola H730 Bluetooth headset is definitely [Geeks Approved]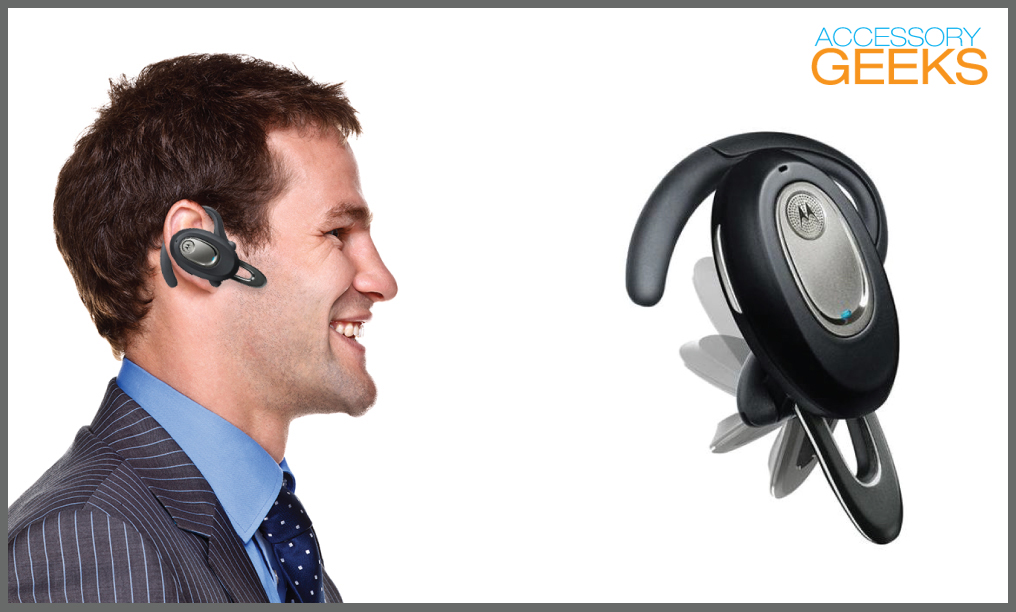 Motorola ® H730 Bluetooth Headset with Dual Mics
The Motorola H730 is here with multiple functions made just for you.
Not only does it have features like the Noise Cancellation technology, Rapid connection, and TrueComfort, it comes with a sleek and stylish look.
Check it out and don't miss your chance on showing it off to your friends and family!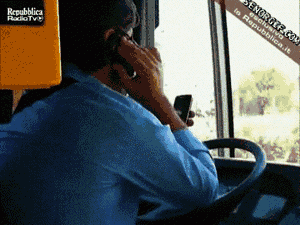 Do NOT be this guy!
---
Original Motorola Universal Bluetooth Headset w/ Dual Mic, H730 - Black features:
Bluetooth 2.1 EDR
Width: 1.7 in
Depth: 0.8 in
Height: 1.1 in
Weight: 0.5 oz
Echo cancellation, advanced background noise canceling
EasyPair technology
TrueComfort
Rapid Connect technology

Multipoint technology
Reversible ear hook
Auto microphone mute
33ft. Transmission Range
Run time up to 12 hours
Standby Time: 336 hours
Part #: H730
Brand: Motorola
Design:Black
| | |
| --- | --- |
| | Motorola H730's classic flip boom design, lets you answer calls with a simple flip and ensures comfort. Upgraded dual-mics to cancel noise and up to 12 hours of talk time to keep up with your busy day. Audible voice prompts tell you when you connect, which phone is ringing and battery level. |
You can download the manual here:
Motorola H730 Manual
You Might Also Be Interested
Customers Who Viewed This Item Also View
Customer Reviews
Sasty1
Mar 7, 2016 9:50:04 AM
Great device
I wore out a H720 and ordered the H730 as its replacement. I love the way the headset fits over the ear and not in it.
Kasfluv
Jan 30, 2016 10:50:30 PM
AWESOME
I have been using this Bluetooth for years- won't use any other! I often buy and give as gifts. I highly recommend!
Boo
Aug 19, 2015 2:03:54 PM
This is my 3rd. I like it, & would recommend it
This is my 3rd earphone. I typically put this on between 0600-0630 & leave it on until 2100 unless I have to give it a short charge which is done when the phone is charged at noon. I think it is comfortable, I hear well with it, & would definitely recommend it to a friend.
Arnold
Jan 8, 2015 9:51:33 PM
Very pleased with the transaction
Sound quality is great and the reception is very clear. The price is very reasonable and it is delivered on time ! I'm very pleased with the transaction. Will definitely shop again on this Website.. Thanks !!
Max
Jan 8, 2015 9:09:43 PM
Highly recommended!!
This Bluetooth Headset have excellent reception without the background noise. I like the voice that tells you if it has connected and what your battery life is. I would highly recommend this head set!!
Harry
Jan 8, 2015 3:39:35 PM
This item is excellent
I've been using different Bluetooth headsets since I have a bad habit of losing them. I recently got this in replacement of another headset and it is excellent. I love the practicality of flipping it open to start it. The sound quality is the best of any Bluetooth headset I have ever owned. This is highly recommended.
Sarah
Sep 15, 2014 10:57:44 PM
My husband loved this item!
I gave this item as a gift to my husband since he is always driving. Works like a charm, and no worries about getting pulled over. Very Easy to pair!

Paula
Feb 12, 2012 9:21:45 AM
Awesome
Best Bluetooth I've ever owned. Won't use any other now that I've had the Motorola H730. This model is so
comfortable. Nothing stuck in your ear, no pain, excellent hearing quality, lasts forever. Always found on sale.

Pros:
The comfort of wearing it.

Cons:
Seems like they don't last long. However, I
use mine all day and evening.
Write Your Own Review