Chargers
Find the cell phone charger that is compatible with your phone now! Select using your cell phone chargers manufacturer, carrier, or type below.
Features & Highlights
Why you should buy this product
Ensure yourself with unlimited power during your travels! This lightweight, compact home charger plugs directly into your phone to provide power to your phone while simultaneously charging your battery. You can leave your cellphone 'ON' while charging but for faster charging time, turn the phone 'OFF' while charging. Integrated overcharging prevention I/C will help prevent battery explosion due to overcharging of the battery.

FEATURES Mini USB Type wall charger Charging indicator Overcharging prevention I/C Short Circuit Protection Charges both standard and extended batteries
You Might Also Be Interesed
Customers Who Viewed This Item Also View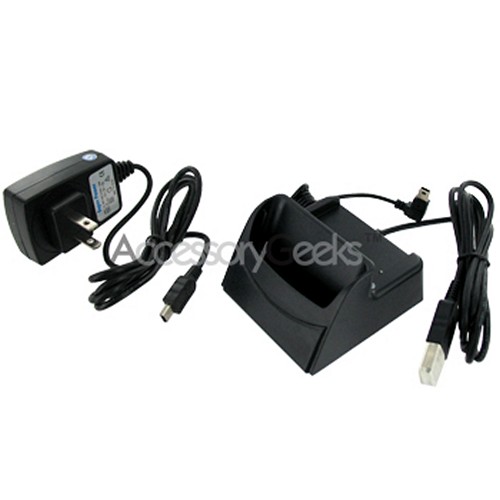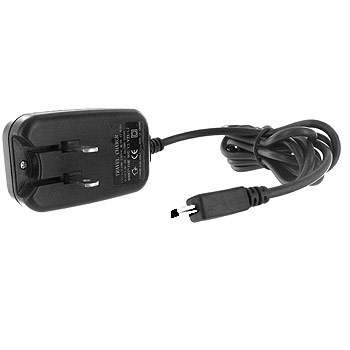 Customer Reviews
Mimi
Feb 26, 2012 9:46:36 AM
Great quality, great product
The phone charger is great quality for the price. This is my second time ordering this product. I owned the other charger for about two years. I ordered another one because my cat chewed the cord on the first one. Great customer service and fast shipping. Thank you.

Pros:
Price, quality

Cons:
Nothing that I dislike about the item.
Cheryl Walker
Jul 4, 2010 7:53:47 AM
Mini USB Type Travel Charger
This was great. My son lost the charger to his motorola pebl u9 (NOT u6) when we were on vacation in March. Since then, I've ordered 2 chargers from different companies. Neither was compatible. Yours was!!!! Yay!

Pros:
Great value. Your service was great. Got it quick.

Cons:
No free shipping
rudy
May 28, 2010 3:09:13 AM
Great Charger, but short cord.
The charger works great...

Pros:
Charges Great

Cons:
Short Cord.
Charles
May 20, 2010 1:38:03 PM
phone charger
I can not believe the service that I received and the speed which I received my order. AccessoryGeek has won me over as a loyal customer.

Pros:
Great value for the money.

Cons:
None
Serena
May 14, 2010 11:19:12 AM
Blackberry Curve Charger
Perfect size! Works great!
WANDA B CORNWELL
May 10, 2010 11:41:41 PM
Great product. Use it at work.
FrankSF
Mar 25, 2010 12:03:02 AM
Great Charger for a Great Price
We needed a new charger quick and the accesorygeeks came to the rescue for us. We got a good device for a great price and fast too!

Pros:
Works as good as the one we paid 4x the $ for.

Cons:
Very bright power indicator light.
jeff
Oct 13, 2009 4:36:39 AM
usb mini-charger
as with all geek products and website it is first class

Pros:
priceand convenience of shopping

Cons:
none
Howard Helfrich
Jul 15, 2007 5:00:00 PM
Cell phone charger
Work fine. No problems.
Mark Sekula
Mar 7, 2007 4:00:00 PM
Audiovox 6700 Travel Charger
Happy with the charger. Use it in my car.