Features & Highlights
Why you should buy this product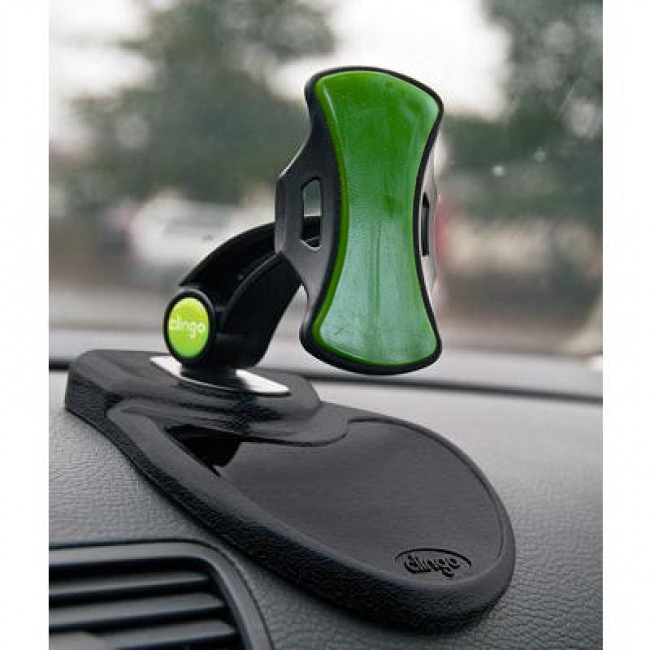 Kikkerland Multicolor String Lights [6 inches] - Decorate Your Christmas Tree or Anything!
Original Clingo Universal Car Dash Mount, 30449 - Black/ Green
Hands-Free. Safe driving. Truthfully, the safest place for your phone when you're in the car is in the glove box, turned off. But since we all know that's probably not what you're going to do with it, doesn't it make sense to put it someplace where it's securely held and in plain sight? We think so. That's where the Clingo Universal Car Dash Mount comes in. Clingo keeps it in view. With windshield or dashboard mounting options, the Universal Car Dash Mount allows you to keep your phone where you can glance at it if you need to, without taking your attention from the road. The highly adjustable ball and socket joint and pivoting arm also provide the flexibility to get the viewing angle just right. And as always, the Clingo sticky pad holds your phone tightly, yet lets it go when you're ready to have it back. Let your phone stick to Clingo, so you can stick to driving. Any phone, anywhere. It's pretty simple, really. Clingo holds any phone. It doesn't matter if it's a BlackBerry, iPhone, Samsung, latest Droid or whatever. Whether in your car, at the office, at home, or wherever - Clingo holds it.
Original Clingo Universal Car Dash Mount, 30449 - Black/ Green features
Can be used with any phone or device
Easy to use / Easy set-up - just stick and it holds!
Leaves no residue and very safe
Durable, non-skid base for stability, stays in place and conforms to dashboard
Dual media device placement (One on cradle + One on the non-skid base pad)
Vertically adjustable pivot arm
360 degree rotating cradle for any viewing angle
Moldable base to fit dashboard contour
Brand: Clingo
Color: Black/ Green
Part #: 30449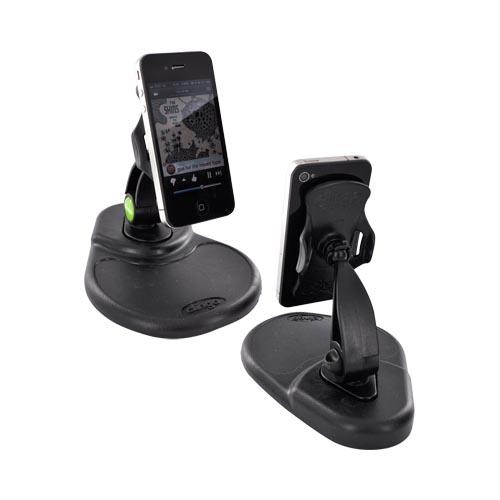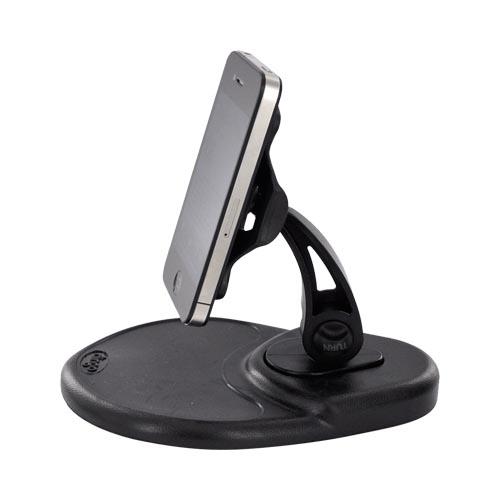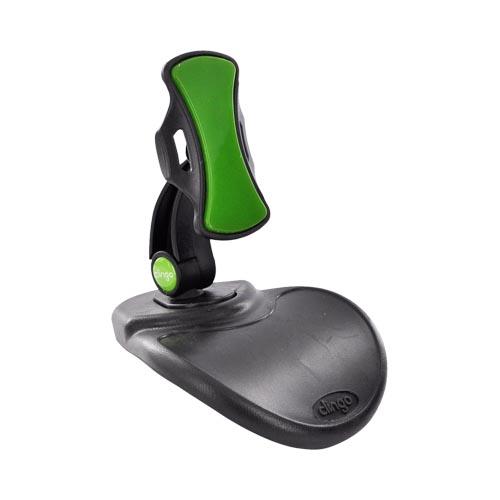 You Might Also Be Interested
Customers Who Viewed This Item Also View
Customer Reviews
Geek's Staff
Oct 28, 2011 8:49:06 AM
Geek's Staff Review
Hey guys, Maxine here at AccessoryGeeks.com, I have ion front of me the Clingo Universal Dashboard Mount for your car.
Now essentially what this is it is just a mount for any of your devices whether it is an iPod, an iPhone, a Droid or an HTC or even a GPS system.
Clingo is great for easily mounting and sticking your device wherever it needs to be.
Now if you never used a Clingo device before you will know that this is completely reusable and it will stick to whatever device attached to it.
So for example if I wanted to just pop my iPhone on to there, it sticks really nicely.
I can shake it around and then just peel it right on off.
So as you can see here great suction and it doesn't leave any residue on your phone, but what you will see here is actually from my old case which you know sad to say left its mark, but not because of the Clingo.
The Clingo won't leave any residue and it will stick to your device with no hassle.
So essentially what you do is stick this onto the mount here that will attach and then you are free to rotate the Clingo however you like.
So, on another fantastic product from Clingo this will mount to your dash board and allow you to give your device hands free and won't provide any distractions for you while you are driving so definitely awesome worth the investment if you don't already have a dashboard mount and it could be found at AccessoryGeeks.com for $34.99.
And if you want you can use your YouTube subscriber coupon for 15% off and as always free shipping and handling so you can't go wrong there.
So thanks for checking it out, let us know what you think and don't forget that you got it from a geek.
Write Your Own Review