Made for Samsung AT&T Galaxy S2
Features & Highlights
Why you should buy this product
Protect your LCD screen with this Samsung Galaxy S2 Screen Protector! Prevent scratches on your lcd screen. Keep the screen in pristine shape and prevent accidental scratches from marring your phone's LCD screen. This screen protector features a pre-cut screen protector to fit the dimensions of your Samsung Galaxy S2 i9100. Samsung Galaxy S2 Screen Protector features Crystal clear screen protector Pre-cut to fit the dimensions of your screen Protects against scratches, scrapes and abrasion Removes without leaving residue Resists finger-prints Easy installation *Please be advised package may or may not include 2nd screen protector if the phone has a interior screen or exterior screen, assume 1 is included. Please refer to pictures. Important Disclosures
*Phones with extended batteries may not fit the case **Actual Phone or devices, if pictured; are not included Package includes 1 Screen protector 1 Cleaning cloth (if pictured) Screen Protector Installation Make sure the screen protector is clean. Clean the screen thoroughly. Expose 1/2 inch of the screen protector. Align the exposed section with the edges of the screen. Make sure not to touch the adhesive side. Make sure the Screen Protector is properly aligned and gently press from one corner and disperse pressure throughout. Samsung Galaxy S2 Screen Protector
You Might Also Be Interested
Customers Who Viewed This Item Also View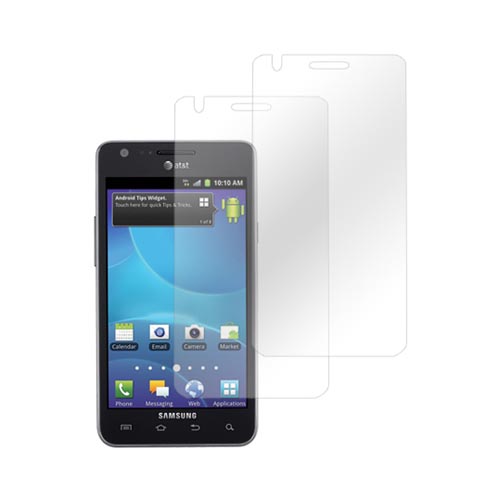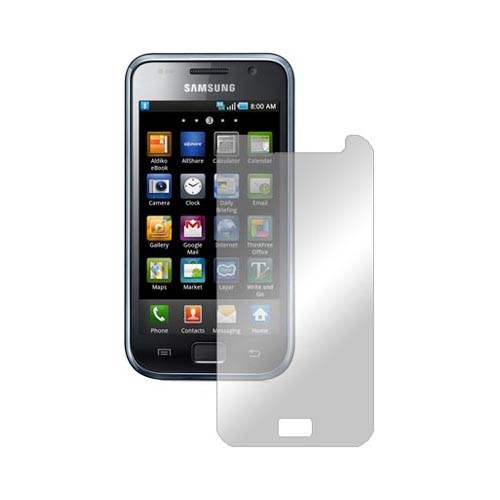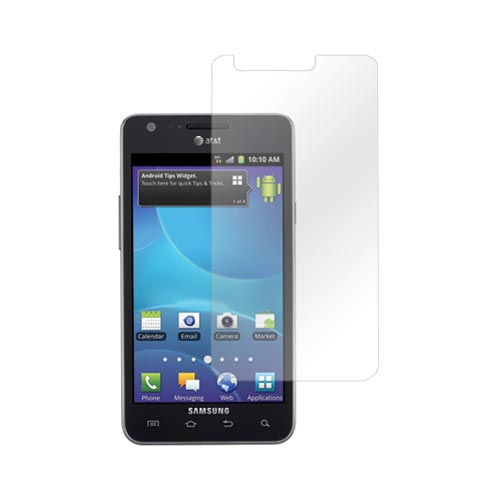 Customer Reviews
Dawna
Nov 29, 2011 10:18:04 PM
Good product, great company.
The product is very good, but shows finger prints much more than the matte version. Accessory Geeks was great, they fulfilled the order quickly and I am very happy. I will order again through them.

Pros:
Very glossy, really bring out my Samsung Gallaxy S2 vibrant screen.

Cons:
Fingerprints and smudges show like crazy.
Pawan
Nov 26, 2011 12:51:42 AM
Good one.
I got two screen protectors, I tried 1st one, but couldn't take out air bubbles. Maybe I didn't know how to put it. But then I tried 2nd one and it worked with no air bubbles.

Steve
Jul 30, 2011 2:19:21 PM
Glory to the Super Amoled+ Screen!
I purchased this the very same day I installed the anti-gloss version of this product, which I found to be far too ugly to put on this beautiful phone. I just installed this on on my Galaxy S2 and it is so much better. Forget anti-gloss. This phone needs it's beautiful screen protected, but not at the cost of enjoying what is being protected. The Premium Samsung Attain i9100 Screen Protector (this product) is a product I can recommend.

Pros:
Protects screen as it should.

This screen protector is crystal clear, allowing for full enjoyment of the beautiful Super Amoled+ screen on the Galaxy S2.

Touch screen sensitivity is 95-98% preserved.

Cut to fit the Galaxy S2 fairly well.

No liquid solution needed for application.



Cons:
To touch, it doesn't feel quite as nice as the naked screen. It's a small price to pay for protection though. It's still not bad though.

Shows fingerprints nearly as much as the naked glass, but once again, a small price to pay. The ati-gloss version shows far less prints, but is not worth sacrificing the eye candy of your Galaxy S2's screen. In fact, this screen is so bright and rich in color, that when it's on, I have yet to notice fingerprints anyway.

It can be difficult to line the screen up perfectly when installing it, but that is the same with any protector of this type. Also, the second tab is almost worthless. You need to be very careful to separate the two layers while pulling it after application.

It doesn't do my laundry.
Write Your Own Review