Features & Highlights
Why you should buy this product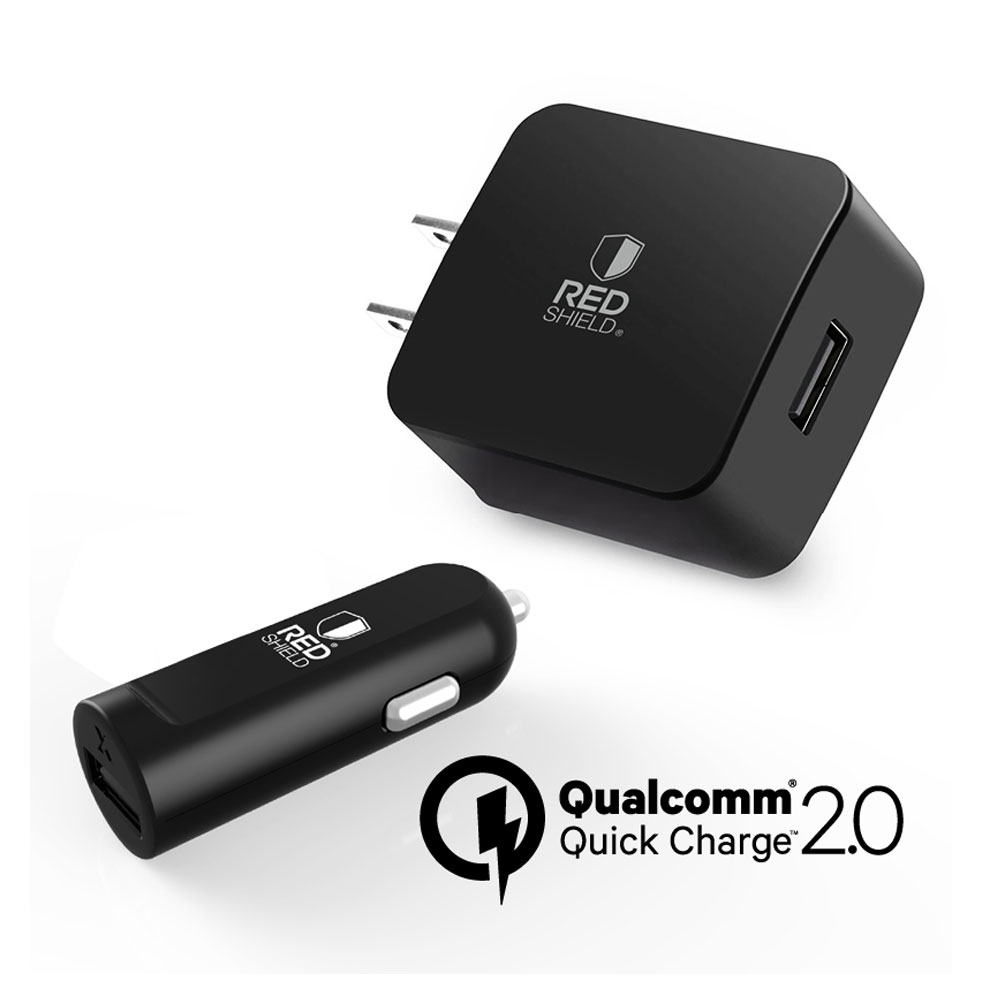 Essential Charger Bundle [Micro USB Wall Charger & USB Car Charger] Redshield Qualcomm Quick Charge 2.0
The Redshield charges all Qualcomm Quick Charge 2.0 enabled devices 75% faster versus conventional USB charging. This single output USB charger will recharge your device up quickly; on average take your battery from 0% to 25 % in 12 minutes, and fully charge it in a little over an hour and a half depending on your device. Get this great essential bundle for your device at your home and car! Don't miss the chance to have everything you need in one package, including Qualcomm Quick Charge 2.0 USB Car Charger & Micro USB Wall Charger. Charges USB micro devices at their fastest rate, including devices with Qualcomm Quick Charge 2.0 technology, at up to 75% faster than a standard USB charger Backwards compatibility between Quick Charge 1.0 and Quick Charge 2.0 Compatible w/ micro USB devices USB Car Charger: For vehicle and travel Micro USB Wall Charger: For home, office, and travel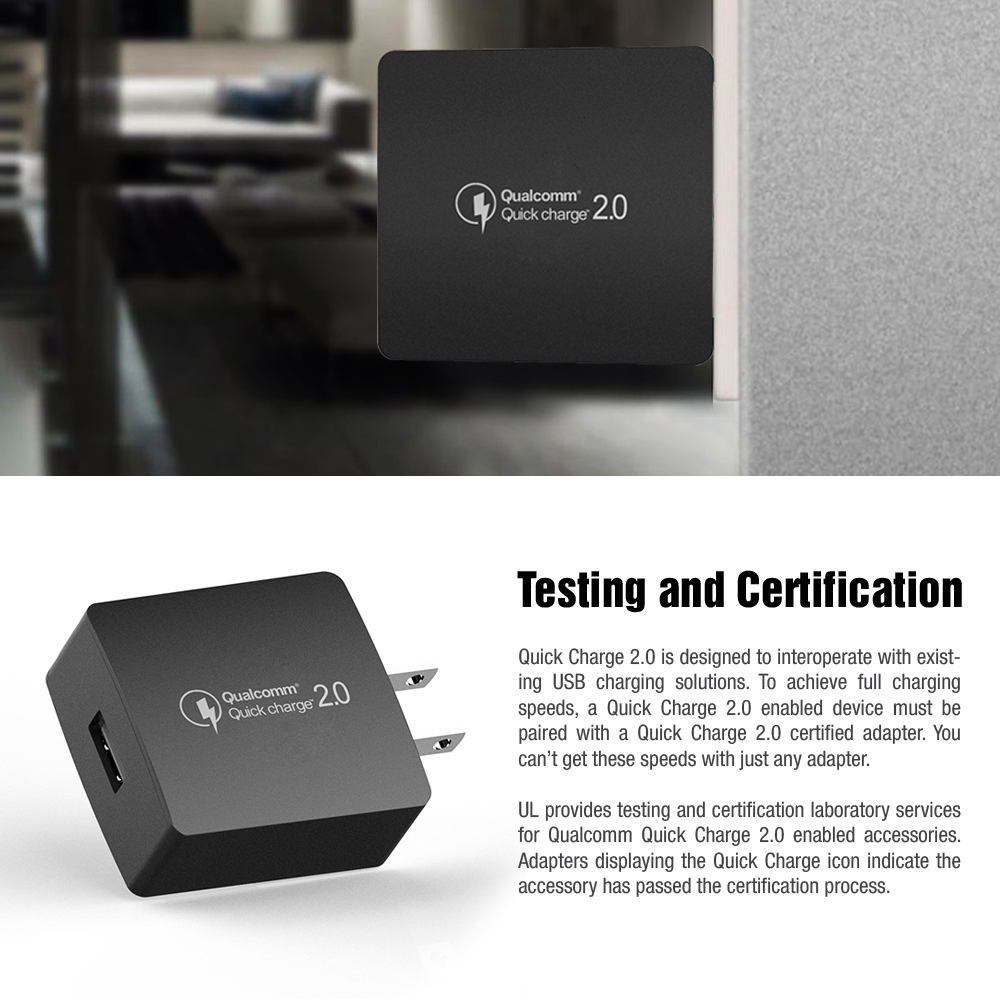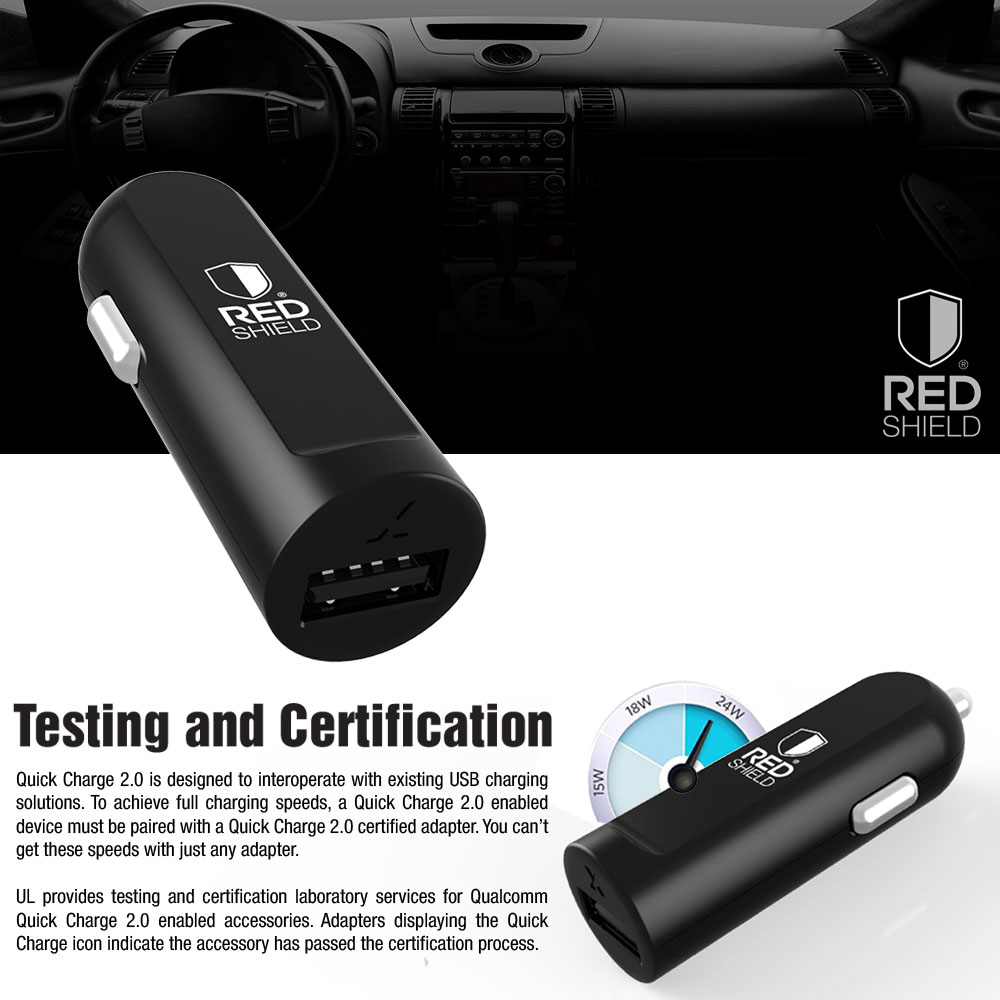 You Might Also Be Interested
Customers Who Viewed This Item Also View
Customer Reviews
Robert Martin
Feb 20, 2017 6:56:55 PM
my great companion
Works well! Everything charges very quick. No worries even in long driving, my great companion.
axman7469
Feb 14, 2016 2:12:27 PM
Awesomely fast charging bundle!
If you are looking for a fast charge at home or on the road, this bundle is the one to get! Quick charging all around! I had an almost dead battery and in way less than 45 minutes my phone was charged. I say les than 45 minutes because a little before 45 minutes I checked my phone and it was fully charged. Wow! Normally I have to wait an hour and a half to over two hours to get my mobile phone charged. A must buy!
SkippyDFW
Aug 31, 2015 8:00:57 AM
VERY "quick"!
I was extremely pleased with the speed at which these chargers charged my phone! I have a 1.5-amp charger that came with my HTC One M9 but this seems to charge even faster.
GMBD
Aug 29, 2015 7:26:58 AM
Good
Chargers work well but no cords included.. no problem many avaible here too!
hammer
Aug 29, 2015 6:00:31 AM
very nice
do the job fast thanks very satisfied shipping was fast !!!
Judfitz
Aug 26, 2015 5:47:59 PM
quick chargers
They really charged very fast! Very happy with my purchase
Write Your Own Review