"Exclusive" Cell phone Voice Changer w/ 3.5mm adapter for iPhone, Blackberry, Samsung & More!
Fool your friends with this fun Voice Changer headset! Fool your friends and family with this unique and fun Voice Changer cell phone headset! This headset combines the safety and convenience of a hands-free headset along with the ability to disguise your voice with 4 alternate voices. Alter your voice from normal to Robot, Deep voice, Kid's voice, and Woman's voice with the flick of a switch. Compatible with 3.5mm jack cell phones. Voice Changer Audio Sample
Voice Changer features Voice changer for 3.5mm jack cell phones Switch from your normal voice to alternate voice with the flick of a switch Fun and great for pranks Portable Hands-Free "Switch On" for normal voice, "Switch Off" to change to another voice: Robot's voice Deeper voice for males - female to male voice Kid's voice Chipmunk Voice *This product is only for fun purposes only. Illegal use of this product is prohibited. Voice Changer Cell Phone Headset (3.5mm)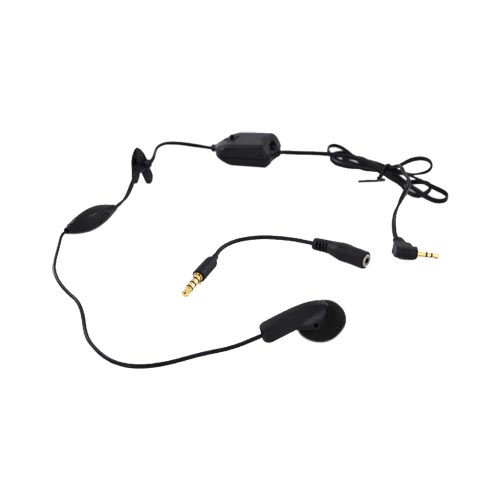 Features & Highlights
Why you should buy this product
(NO LONGER AVAILABLE) Repair Service Box 13" Technical Details: Ships your laptops safely. Front locking tabs provide extra security This box comes with anti-static foam which will protect your laptop during transit and protects your stored memory. This box is used to ship out 13" Notebooks ONLY. Dimensions: 16-3/8" L x 13-3/4" W x 2-7/8" D IMPORTANT DISCLAIMERS: This box is ONLY for the 13" model laptops, 15" and 17" models requires a different sized shipping box. Please be advised that promotional coupons are not applicable to this service/item unless specifically stated.
You Might Also Be Interested
Customers Who Viewed This Item Also View