Features & Highlights
Why you should buy this product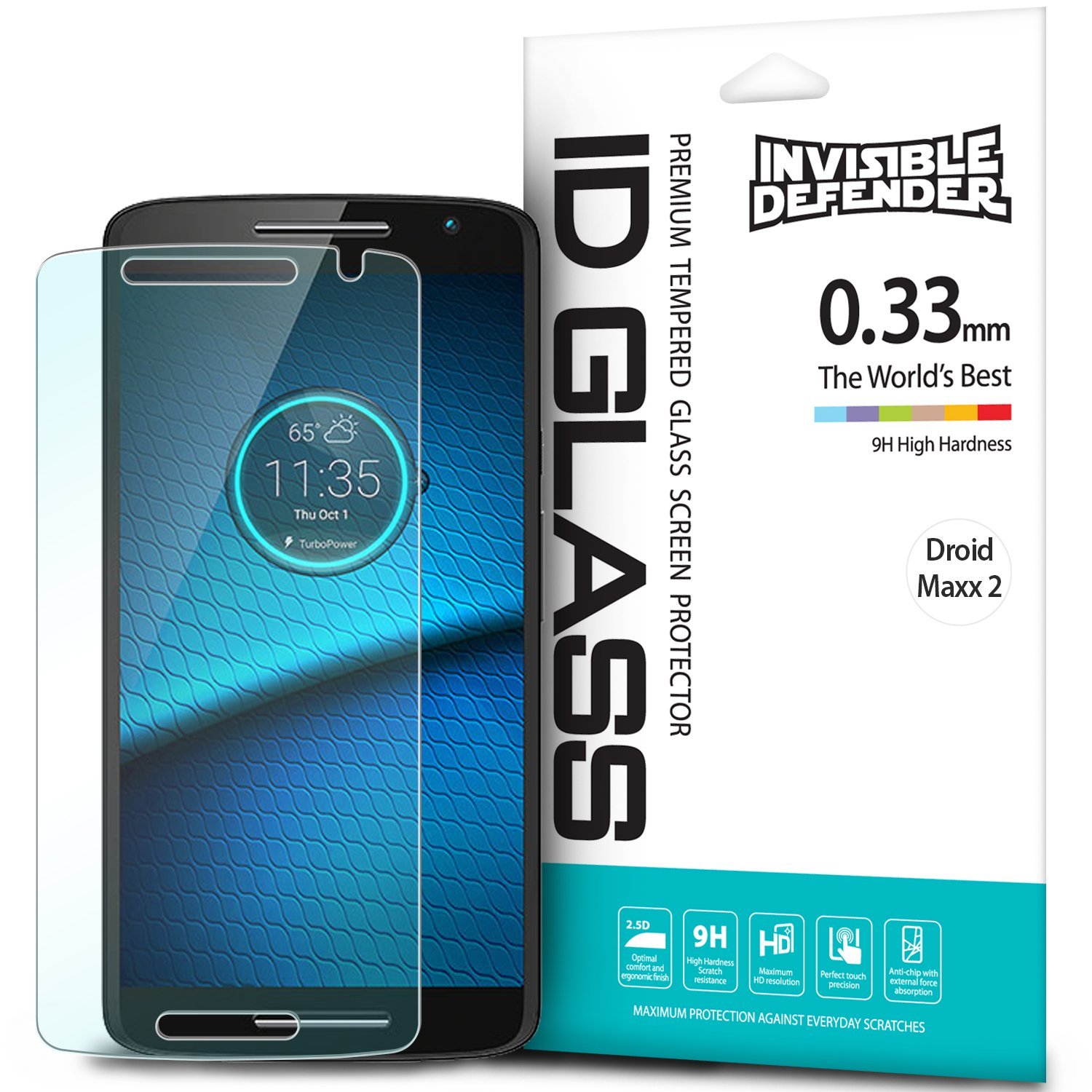 Motorola Droid Maxx 2 Screen Protector - Ringke Invisible Defender [TEMPERED GLASS]
High Quality Material

Made from the highest quality 9H Hardness tempered glass for HD clarity without any loss to crystal clear screen resolution. Perfect Design

Design for ultimate luxury and style, 0.33MM real tempered glass protects your phone with increased sleekness and highest level of touch sensitivity. All Glass Invisible Defender Screen Protectors are precisely formed for a perfect fit on the Motorola Droid Maxx 2. Advanced Touch Sensitivity

Real glass properties allow best rated satisfaction in touch and improved sensitivity to all screen functions. Advanced TouchTech Properties: Ensures super fast glide and functionality with faster natural response. New 2.5D Curved Edge

Rounded 2.5D edges for your fingers to glide on and off smoothly. The latest in screen protector technology, Ringke Invisible Defender Glass Screen Protector is now available with 2.5D edges for a natural curve contouring to perfectly align device and screen protector in an effortless glide. No more uncomfortable finger snags and unhindered faster movement on device! EZ Installation

Installation is now easier with the Invisible Defense Glass Screen Protector. Remove the protective film and align the screen protector with the device. Press lightly to watch Invisible Defender Glass automatically adhere itself to your screen for a smooth and secure finish.
Compatible with Motorola Droid Maxx 2.
Real glass makes for real difference in quality and touch sensitivity!
New 2.5 Dimensional edge for sleek curvature to align screen protector surface with device.
Ultra tough 9H Hardness for extra strength to prevent more scratches, breakage and dents.
Improved touch satisfaction with high quality and perfect thickness (0.33mm) tempered glass serving the ultimate screen shield for the Motorola Droid Maxx 2.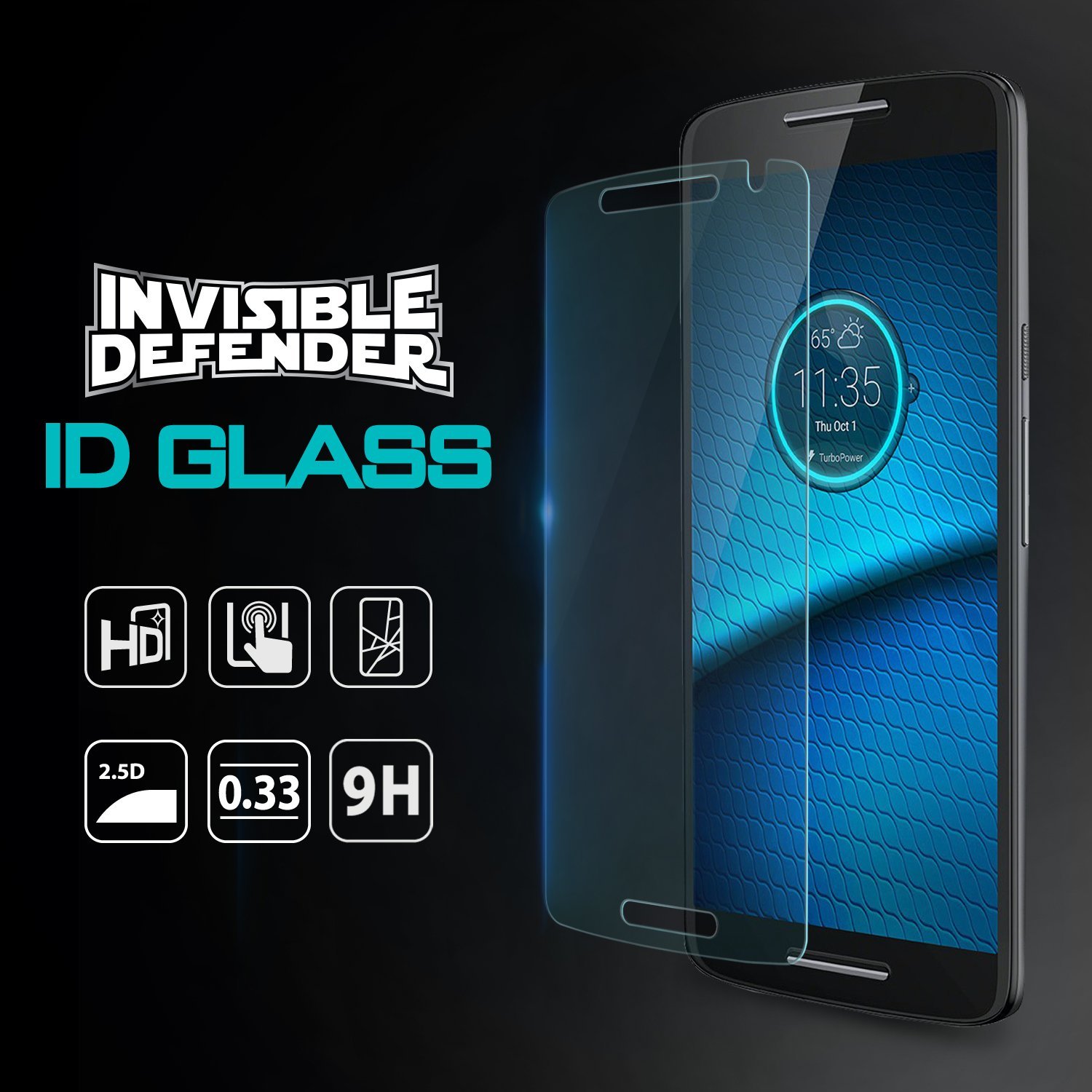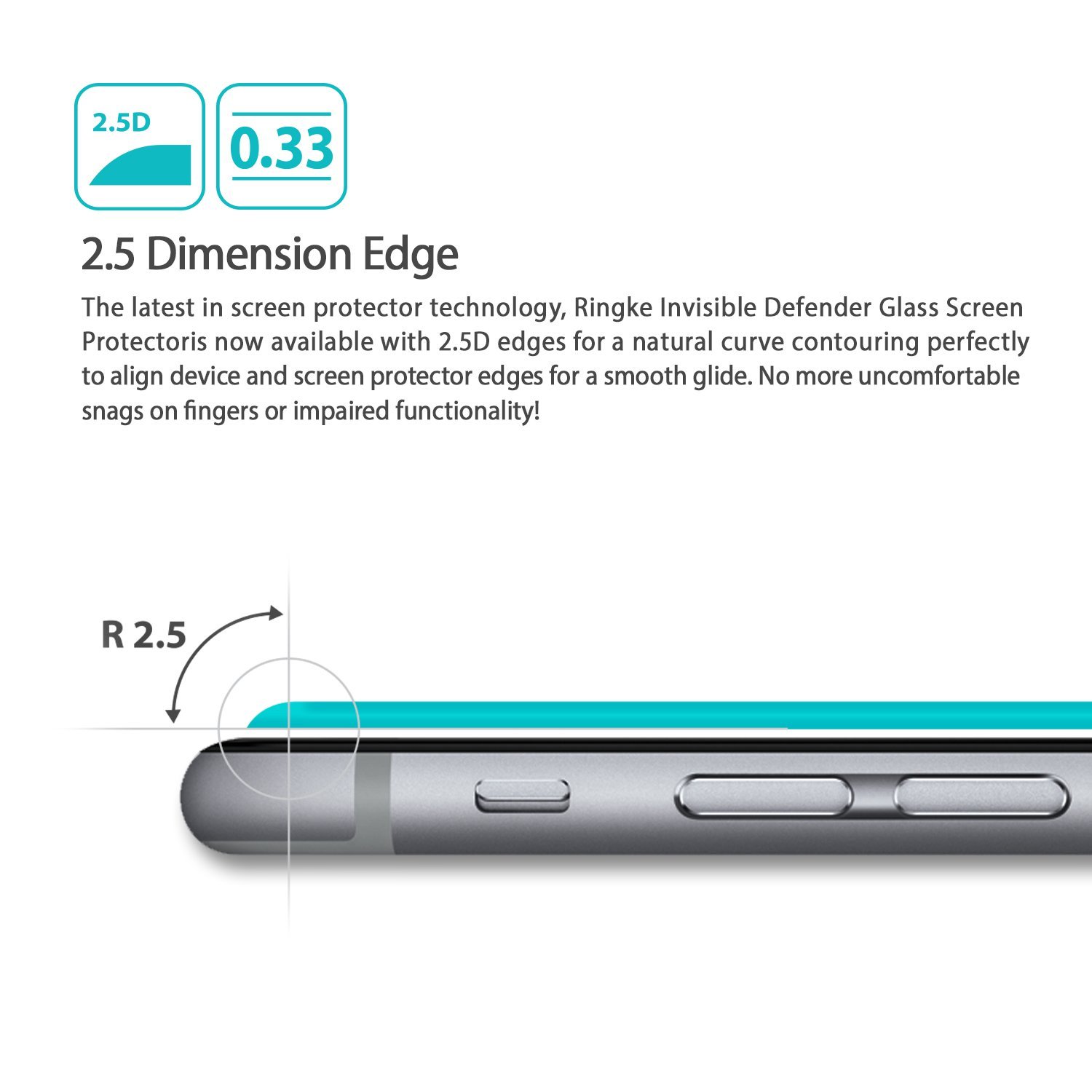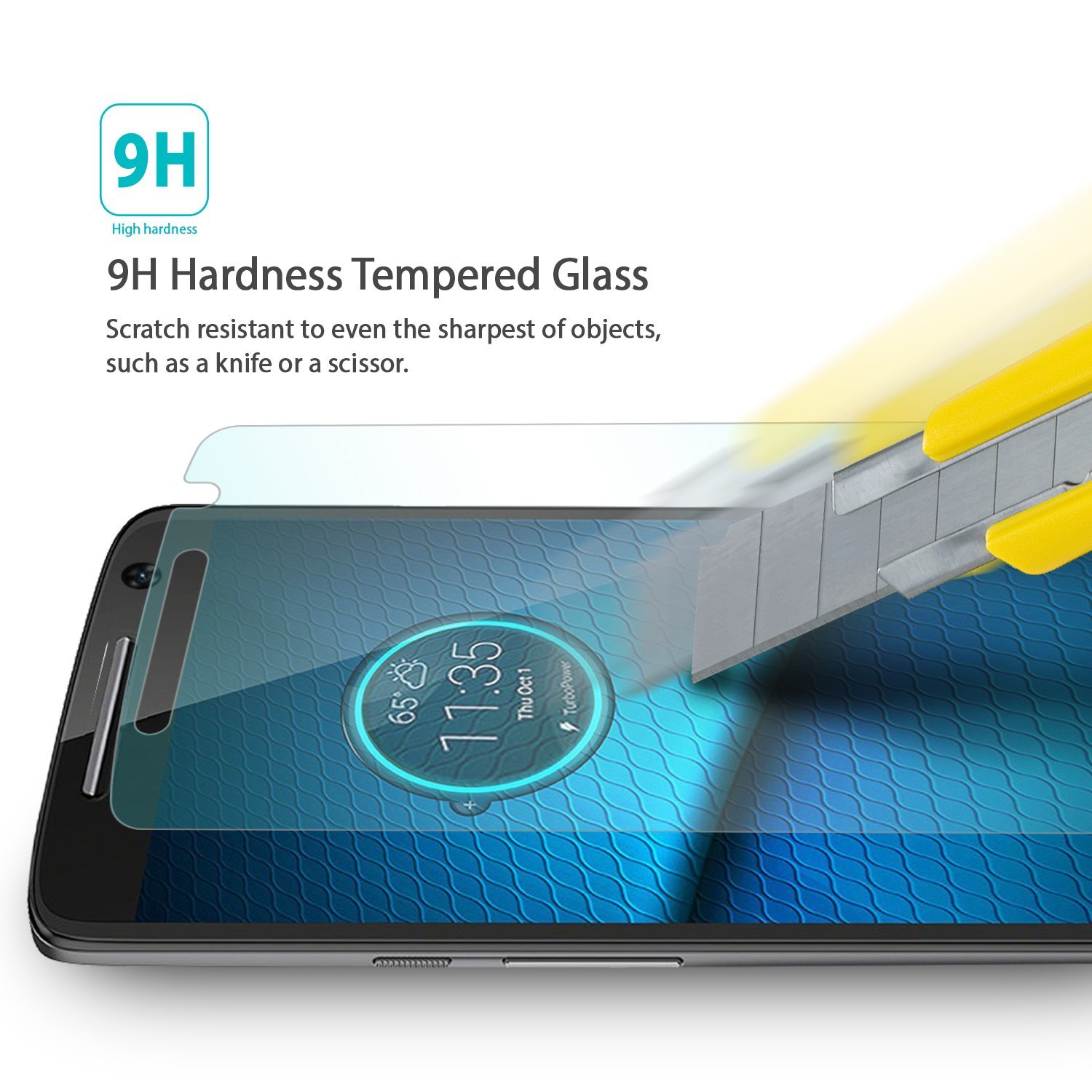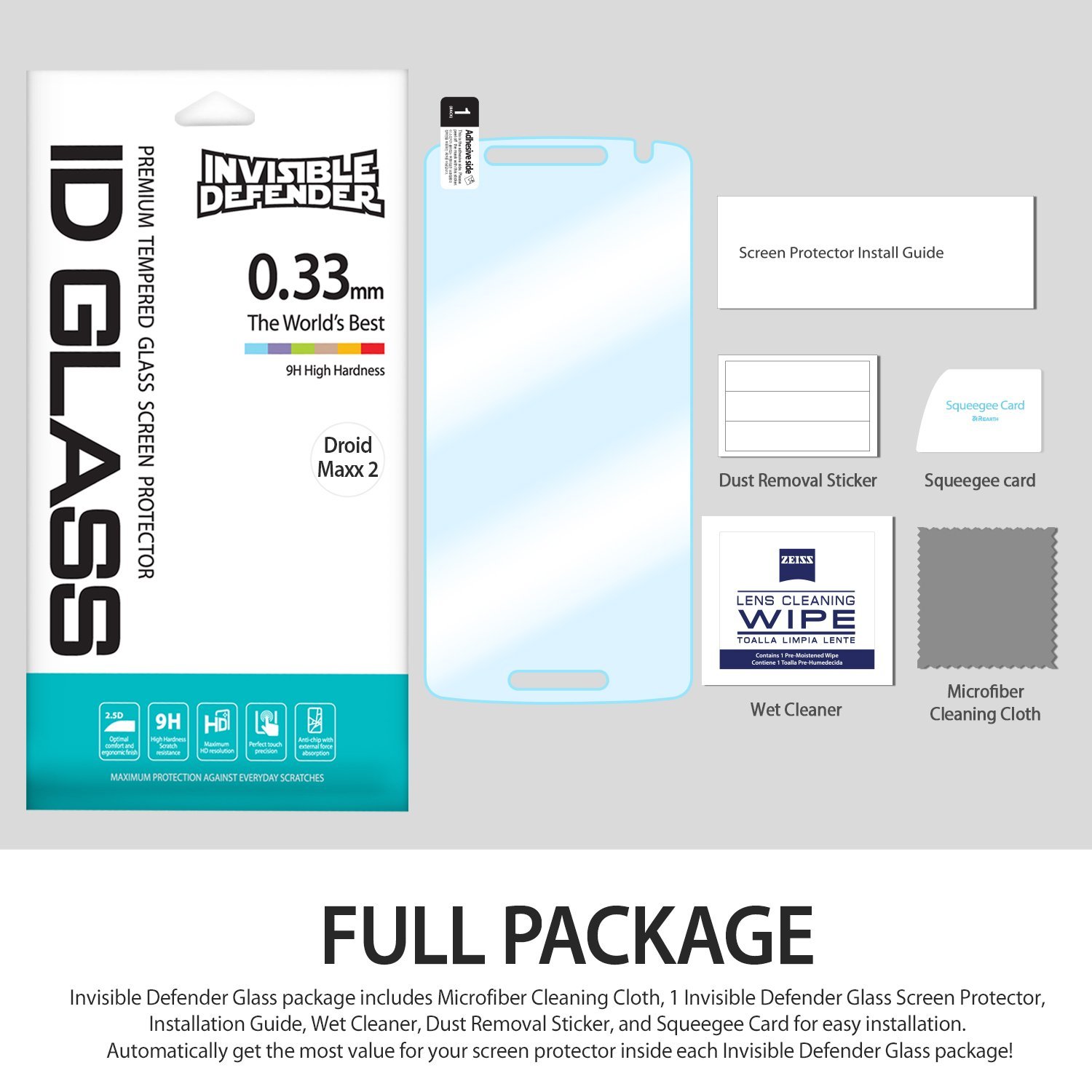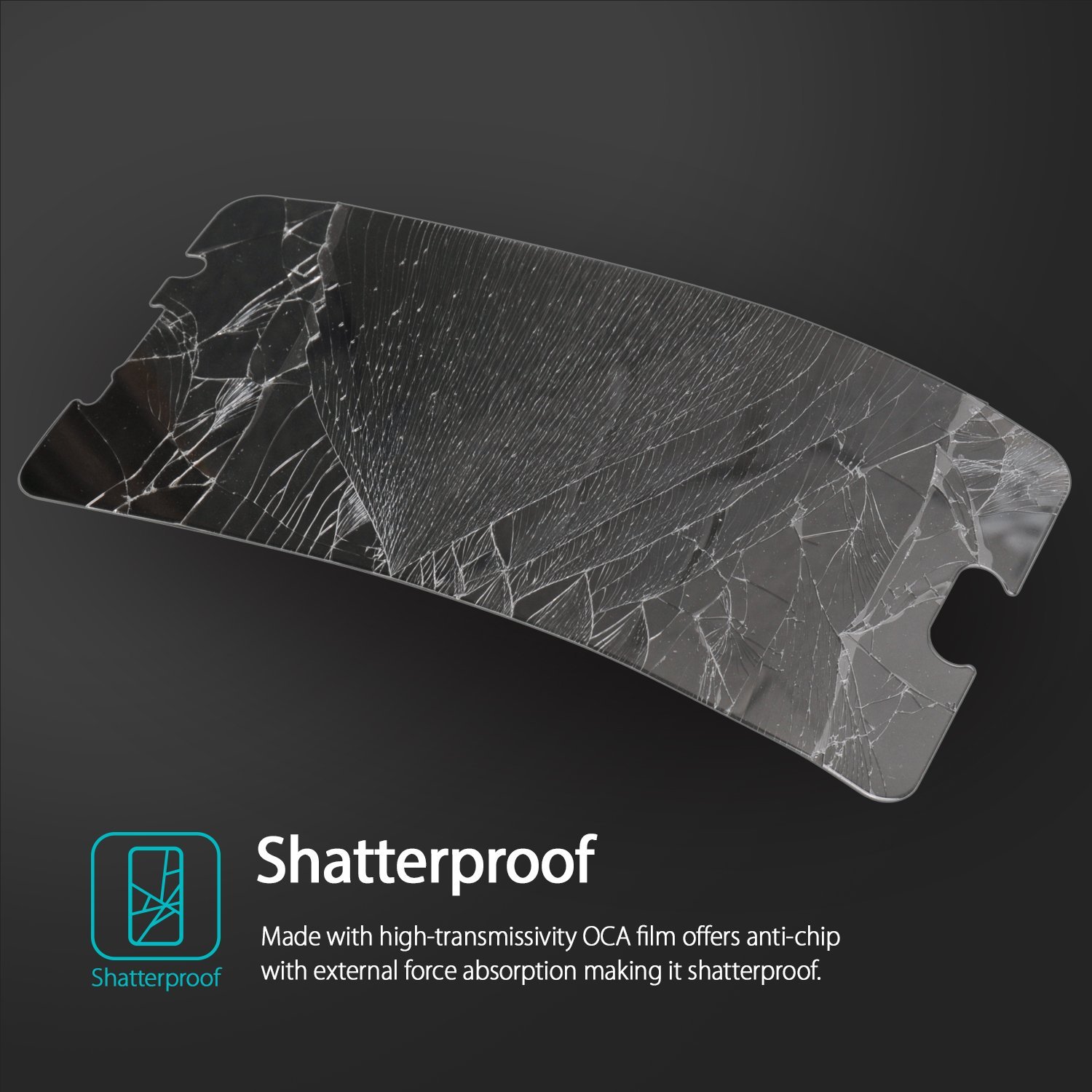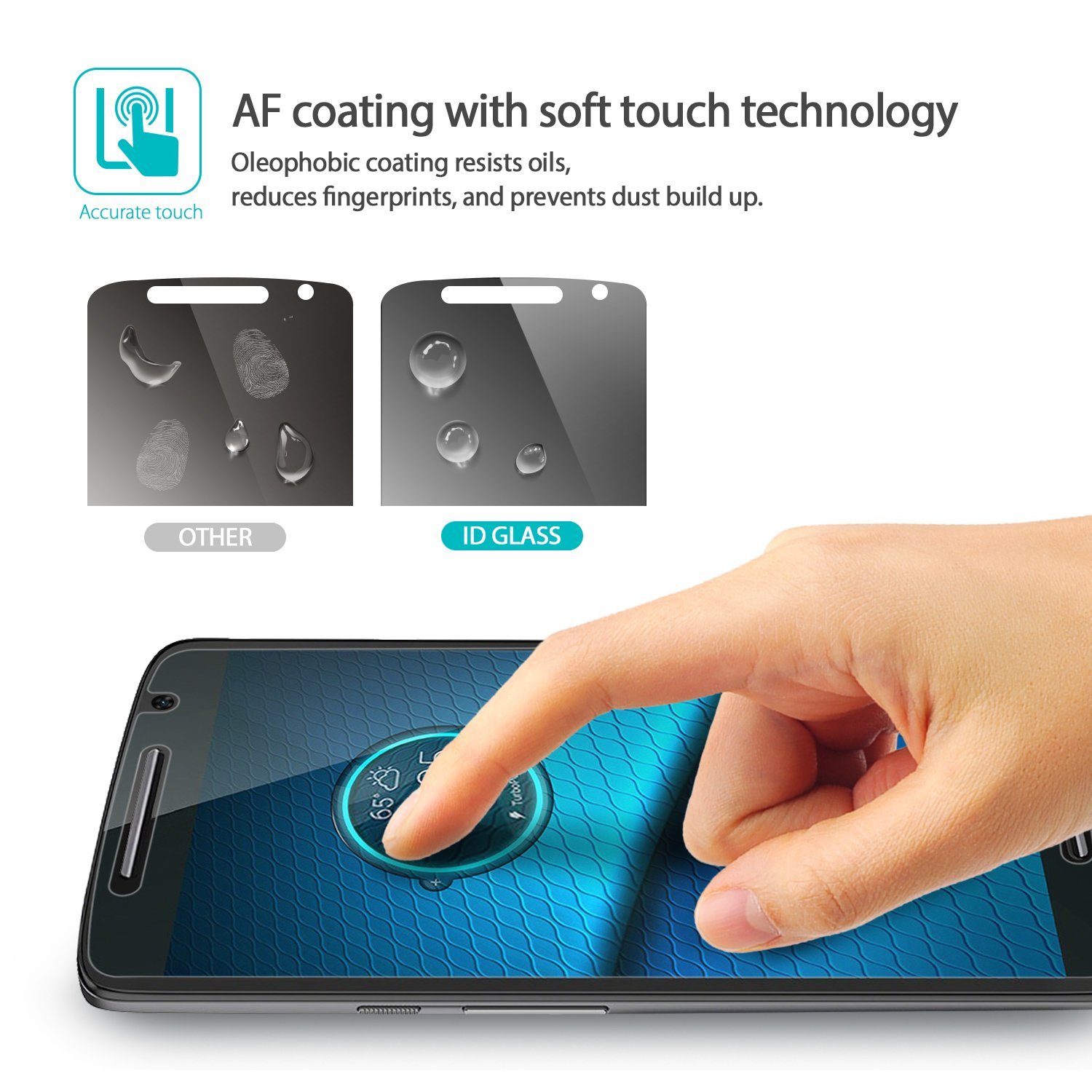 You Might Also Be Interested
Customers Who Viewed This Item Also View
Customer Reviews
Jonathan Brown
Sep 21, 2016 11:08:33 PM
excellent
I really like this screen protector, it comes in a plastic case that protects my investment. Easy to install, it is well worth the money, time and effort to used a tempered glass screen. Excellent.
Charlie Gray
Aug 23, 2016 11:53:36 PM
love this screen protector
Nice screen protector of the Motorola Droid Maxx this product is durable and thick. It provides much more protection than just a sticker screen protector. Fits well and easy to apply to phone screen. When this tempered glass protector is on your phone, it is extremely strong which is good because we are all good at dropping our phones. The package comes with everything you need to install the glass like a professional. It helps to get the screen nice and clean and tools to install it well.
Frank Bailey
Aug 10, 2016 11:13:11 PM
percfect screen protector
Perfect screen protector! It is very clear and feels like my phone's actual screen and is this easy to install. It also came with several dust/lint removal stickers to ensure an absolutely clean surface before applying the screen protector. I highly recommend product to everybody.
Lucas Paige
Aug 10, 2016 12:16:35 AM
recommend product
This product is durable and thick, it provides much more protection than just a sticker screen protector. This product arrived quickly. I would definitely recommend this product to others and purchase this again if ever needed.
Write Your Own Review