Features & Highlights
Why you should buy this product

*Hands-on product reviews with our geeky knowledge and techie expertise without all of the technical jargons and cheeky bashing*
This RedShield Universal Phone Stand is just so convenient to have around! It literally takes up no space and saves you the hassle of needing to hold onto your phone to watch a video or view photos. I am a person who spends a majority of my time on my phone wherever I go. With this phone stand, I can free my hands from my phone and enjoy a burger with both hands while I watch videos on YouTube. It is even small and compact enough to fit in your wallet or purse and being just a few bucks, it doesn't make sense to not carry one of these credit card-looking phone stand!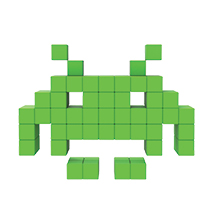 -
Gamer_Geek, Editor
REDShield® Universal Phone Stand - Portable, Foldable Smartphone Stand - For Apple iPhone 5/6/6 Plus, Samsung Galaxy S4/S5, Samsung Galaxy Note 3/4, Motorola Moto X, LG G3/G Flex (Fits up to 6 inches phones!)
If you are looking for a phone stand that is very lightweight, durable, and can fit in your wallet slot, then you have come to the right place! The [REDShield] Universal Phone Stand is lighter and thinner than a credit card, so you can simply place it inside your wallet slot and bring it anywhere. Whenever you need to prop your smartphone up with a stand, this nifty phone stand will always have your back! It comes with 3 viewing angles so you can lock in the angle in place and use your phone from the perfect viewing point. This multipurpose phone stand even doubles as a cord wrap!
Ultra Portable Phone Stand: It's the same size as a credit card, but even thinner and lighter so you can easily carry it in your wallet
Doubles as an earbuds cord wrap: Keep your wire/cord organized with this multipurpose lightweight phone stand
You Might Also Be Interested
Customers Who Viewed This Item Also View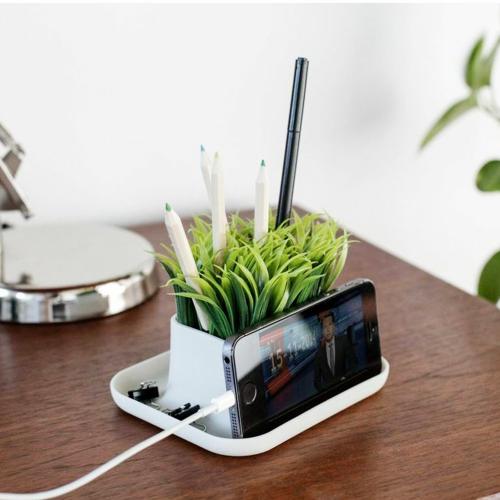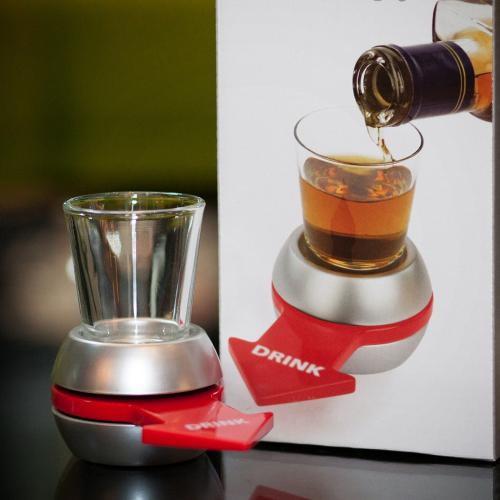 Customer Reviews
Rachel Lyman
Feb 16, 2017 4:36:40 PM
small and perfectly fit in my wallet
Small and perfectly fit in my wallet. Sturdy, supreme quality and enough to hold my phone. It makes watching videos while eating a lot more convenient. I would definitely recommended.
Laureen Wilkin
Feb 12, 2017 11:09:43 PM
small and simple phone stand
I have to say this foldable, portable was very beautiful. Small, sturdy and very useful to hold my phone. You deserve to have one.
Charles White
Feb 9, 2017 7:48:51 PM
simple and elegant phone holder
A simple and elegant cell phone holder. It's perfect for my desk and at my office! It gives me a stylish and practical place to have my phone handy. Thank you watching movies without using my hands.
Frank King
Feb 8, 2017 7:21:02 PM
simple and well built
Phone stand was sturdy and I have no fear that it would ever fail to hold up my device or cause it any damage. It's stand firm without busting a sweat. Simple and well built. Great value!
Kimberly Lee
Jan 26, 2017 10:25:25 PM
best buy, phone stand
Small, solid and easy to use. Can hold my phone safe and securely. Best buy!
Frank Jackson
Jan 18, 2017 12:32:33 AM
well made little phone stand
Very happy with it! This little Phone stand was made very well, very useful and handy. Highly recommended. Best deal!
Kimberly Quinn
Jan 12, 2017 10:23:00 PM
best deal
Lightweight phone stand, sturdy and it serves its purpose perfectly. It will fit pretty much my smartphone vertically or horizontally. Amazing price!
Keith Ferguzon
Jan 9, 2017 9:08:57 PM
great value
Perfect for my desk and night stand! This is a great value, solid construction, sturdy and very useful. I am very satisfied on my purchase.
Lucas Mackay
Dec 22, 2016 11:23:05 PM
very useful and functional
Very useful to hold my phone. This is simple, sturdy, attractive, flexible and functional. I bought a second one for my wife for Christmas. Awesome price!
Donna Dyer
Dec 20, 2016 7:20:45 PM
a good basic stand
A good basic stand. It works for me. Excellent product fits great for my iPhone 6S, I can watch movies with out holding it. Great! Highly recommend
Jessica Edmunds
Dec 13, 2016 7:06:43 PM
works nicely
Works nicely for my iPhone 6 plus. It keeps my phone secure , protection and perfect for my desk for watching my favorite movies. Great gift for loved ones.
Christian Cameron
Dec 11, 2016 9:20:47 PM
perfect for holding y phone
Perfect for holding my smartphone. Very sturdy and holds at an angle where I can see emails/text/ calls coming in without stopping what i am doing and picking it up. It was very helpful.
Charles Brown
Nov 28, 2016 1:29:07 AM
love this stand
Really love this stand. Its simple and does what it's intended to do and that's hold my cell phone. Very useful! Highly recommend
Zoe Jockston
Nov 17, 2016 5:23:58 PM
simple and useful phone stand
So very simple but it useful, I can use it when watching movies/videos with my kids. It's small but very strong stand and sturdy for keeping my phone in best viewing position. I would recommend this item and definitely buy more for my kids.
Johanne Layman
Nov 16, 2016 7:25:51 PM
best give away this christmas!
I love this phone holder stand that I purchased. I keep one in my car, in my backpack and at my office. This allows me to prop up my iPhone 6 plus and watch a streaming movies without having to have a case with a built in kickstand. i will definitely buy more for my brother and sister as a give a way this Christmas!
Nicolas Tucker
Oct 12, 2016 7:07:27 PM
Amazing
Great sturdy little stand! It's easy to carry even in purse. And the quality is amazing for the price.
Owen Gibson
Sep 27, 2016 6:18:30 PM
simple yet elegant
Simple, but elegant , it is functional and convenient to use in everyday work. I was impressed with this great product. Highly recommend
Jacob Sanderson
Sep 7, 2016 10:40:23 PM
smart buy
Pretty cool! stand works perfectly to my phone. Its adjust to more than enough angles, sturdy, small but with ample support. Great price, Smart buy.

Ken Lee
Jul 18, 2016 8:26:00 PM
Five Stars!
These work great and are easy to stash in a pocket or purse you can bring it anywhere!
Brandon Smith
Jul 6, 2016 12:39:52 AM
This little thing has been the perfect travel companion
This little thing has been the perfect travel companion. It fits right into my wallet and I have no idea it's even there. I typically use it on airplanes or at work on my desk. There isn't much to say about it other than it just works. I've only used it with my Nexus 6P phone but I'm sure a tablet would work just as well. The support mechanism on the back seems sturdy enough for it.
ILikeCathy
Jun 29, 2016 11:04:28 PM
Love this holder!
Love this holder I got it after researching similar items for days. I thought that since the price was so reasonable it would probably break sooner than later. It hasn't I use it to hold my phone while I cook wouldn't cook now without it. Best part is when I'm done I just fold it up and put it away. Doesn't take up any space at all.
John Ong
Jun 27, 2016 11:38:23 PM
Very Useful Stand
Really portable and fit card size to my wallet I can bring it everywhere for my phone in case it needs a stand!
Bfaithful
Mar 22, 2016 4:29:20 PM
Phone holder
The stand works on the horizontal way, my phone was to heavy to stand up vertical .
El
Mar 12, 2016 6:54:27 AM
Great
I like it a lot. It is easy, convenient, and lightweight.
pavlos
Dec 12, 2015 7:39:09 PM
Great item
It is perect. Vertical or horizontal. Looking for this for months.
Trevor3366
Nov 30, 2015 10:27:59 PM
Works Great for iPhone 6
Stand is simple, lightweight, and compact. Works perfectly for my caseless iPhone 6.
john
May 13, 2015 11:10:51 PM
Awesome stand
This foldable stand is very useful and also very handy and portable. Now I can bring stand for my device without requiring a lot of space and weight to my bag. Indeed an awesome item !
Craig
May 13, 2015 1:57:54 AM
Most portable phone stand
I bought this cool phone stand as I can carry anywhere. I can put it inside my pocket, my wallet and even in my wallet case. Plus it is really good ear buds organizer sometimes. Every time I eat I always watched some movies on my cellphone and this one really works for me. As I need to just set up it and I can comfortably watch the movies I want anywhere. I like that it folds so nice and flat, no worries that my phones will fall.

Write Your Own Review