Made for Samsung Galaxy S3
Features & Highlights
Why you should buy this product
Samsung uses the latest Lithium Ion battery technology giving you the best performance possible. This Lithium Ion battery is designed specifically for your Samsung mobile phone to deliver the most reliable and long lasting power (2100 mAh). The Galaxy S™ III 2100 mAh battery is also NFC-enabled, letting your phone communicate with other devices and accessories equipped with NFC technology.
You Might Also Be Interested
Customers Who Viewed This Item Also View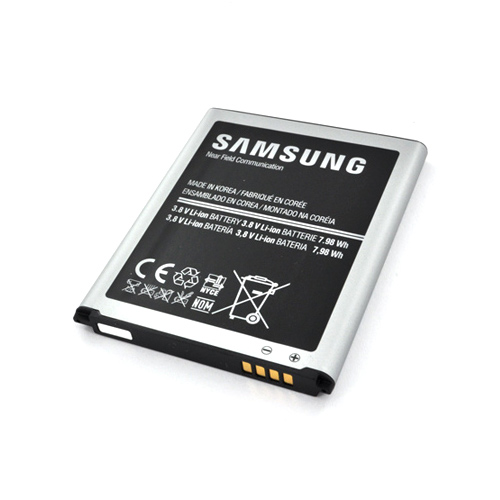 Customer Reviews
Tony
Nov 28, 2015 8:23:59 PM
Back in business
Thanks, AccessoryGeeks, I charged the battery overnight and it's been on all day (it's now 10 pm) and the battery is still at 61%. I hope you still carry them 4-5 years from now when I need another replacement! And, no, I'm not going to upgrade the S3. It works fine, meets all my needs and the later versions seem to add only trivial features.
Patricia
Oct 6, 2014 11:33:26 PM
More time with my s3 !
Legit batteries, thanks for this ! Now I'm happy with my Samsung s3's battery life.
Write Your Own Review