Features & Highlights
Why you should buy this product
Charge at home or in the office with a Samsung M300/M510 Type Travel Home Charger Rest assured that you'll never have to worry about battery life when at home, the office or wherever there is a wall socket. Fully charge and maintain full battery life even while talking on the phone. FEATURES home charger for Samsung M300 and M510 Rapid charging IC chip inside that prevents overcharging IC chip prevents short circuits while charging Use your phone while you charge Plug into a wall outlet and charge Can be used with a desktop charger Compact and convenient for traveling Input : AC 100V-240V, 200mA, 47-63Hz Output : DC 4.5V-9.5V, Max 800mA Color/Style: Black Samsung M300/M510 Type Travel Home Charger
You Might Also Be Interested
Customers Who Viewed This Item Also View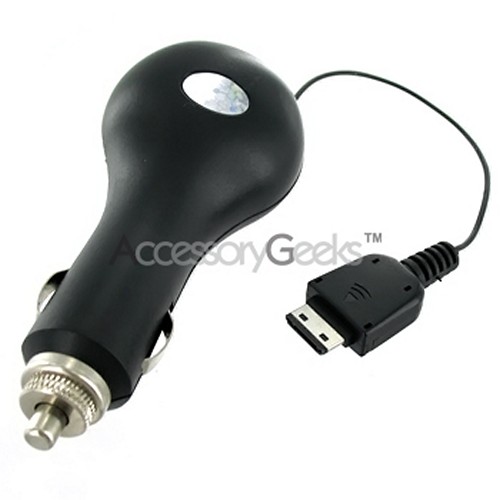 Customer Reviews
Samsung Owner
Feb 25, 2016 9:32:51 AM
Excellent result-delivery was on time and the chargers fit my phone. Dealt w/another supplier before Accessory Geeks-they sent 4 chargers that were incorrect for my phone. A huge waste of time-thanks for getting it right Accessory Geeks !!!
Completely satisfied w/Accessory Geeks-had chargers I needed-great job!
ntaylor
Jul 14, 2012 1:02:40 AM
Great price!
Didn't give 5 stars because I only used it one time. So far works fine. Beats paying $19.99 at Samsung. The price was right.
Write Your Own Review