Features & Highlights
Why you should buy this product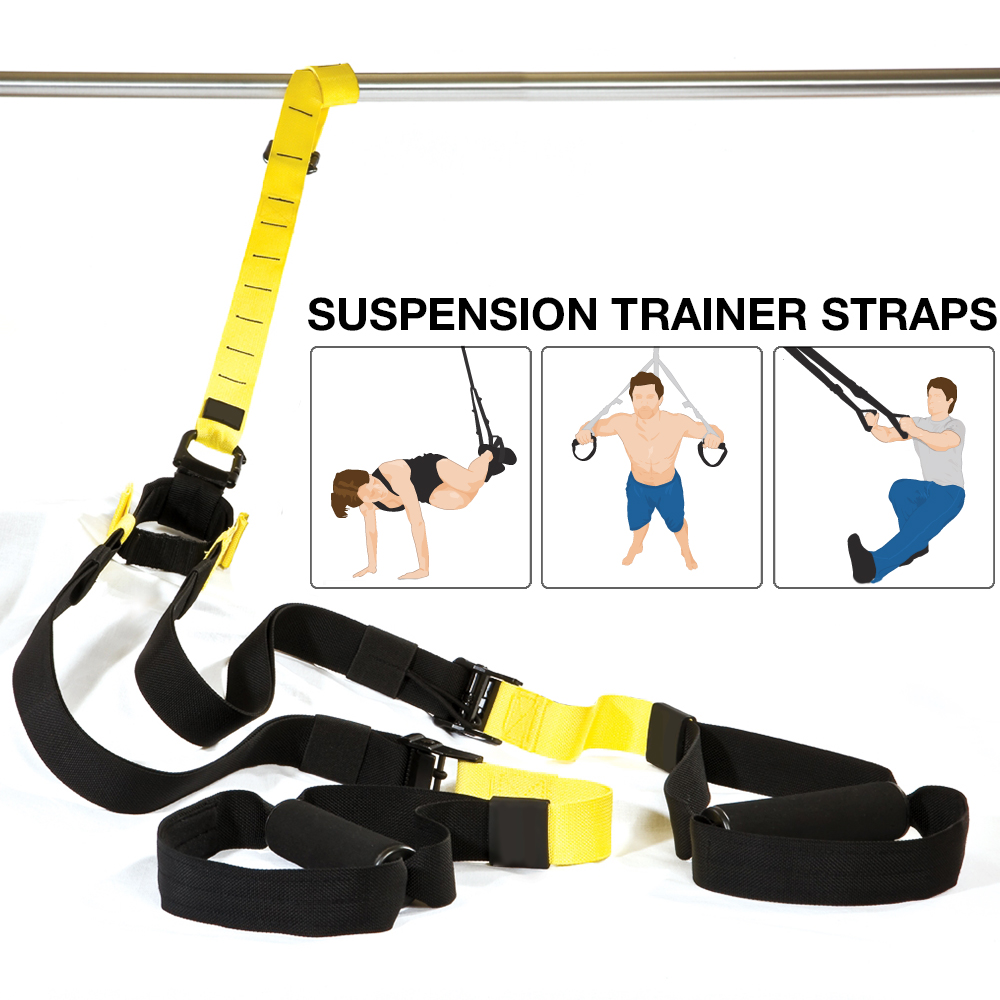 Suspension Trainer Straps - Heavy Duty Ultimate Strength Fitness, Yoga Workout for Home and Gym!
Why spend large monthly payments for gym membership when you can save all of that money and have your own gym in your own house with just one small payment The heavy duty ultimate Suspension Trainer Straps will let you do just that!.
Custom design for building multiple muscle groups Workout Anywhere: The Suspension kit weighs less than 2.5 lbs. Compact, Portable & Easy to installation Durable grip handles - Can change the length of each handle separately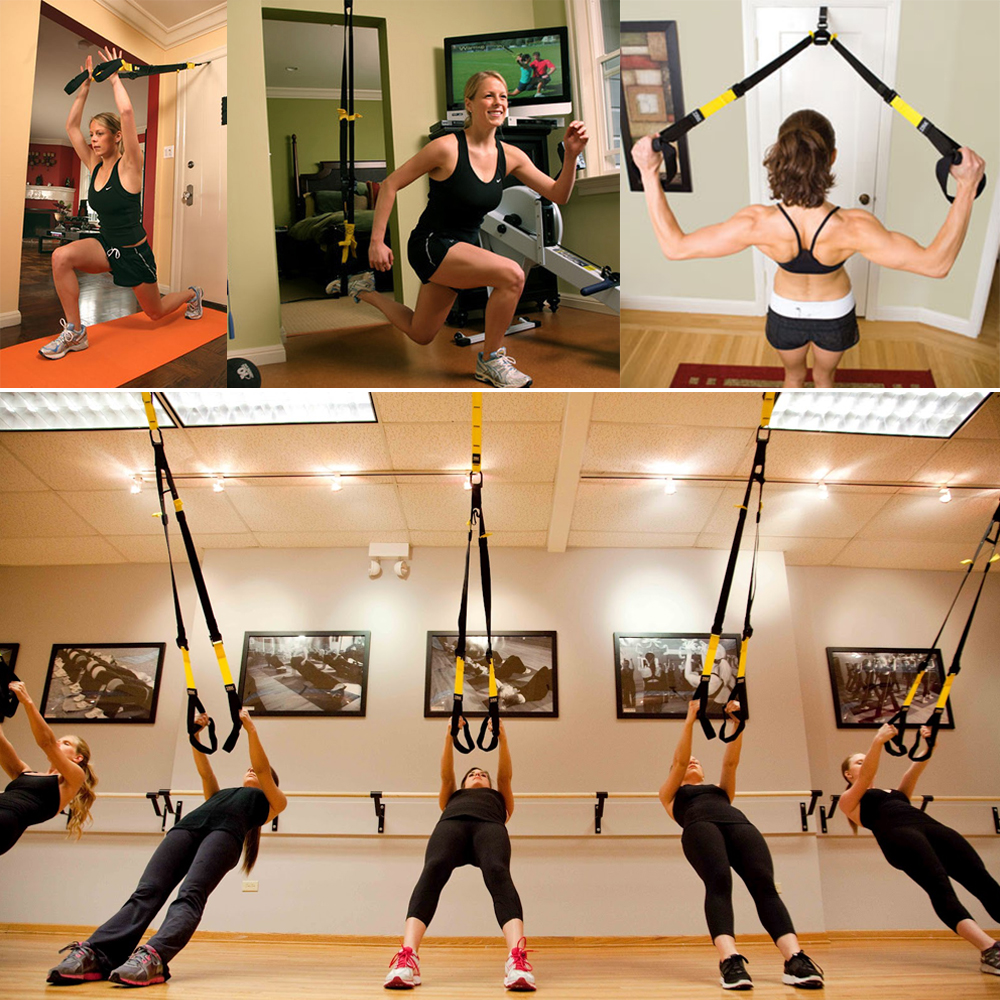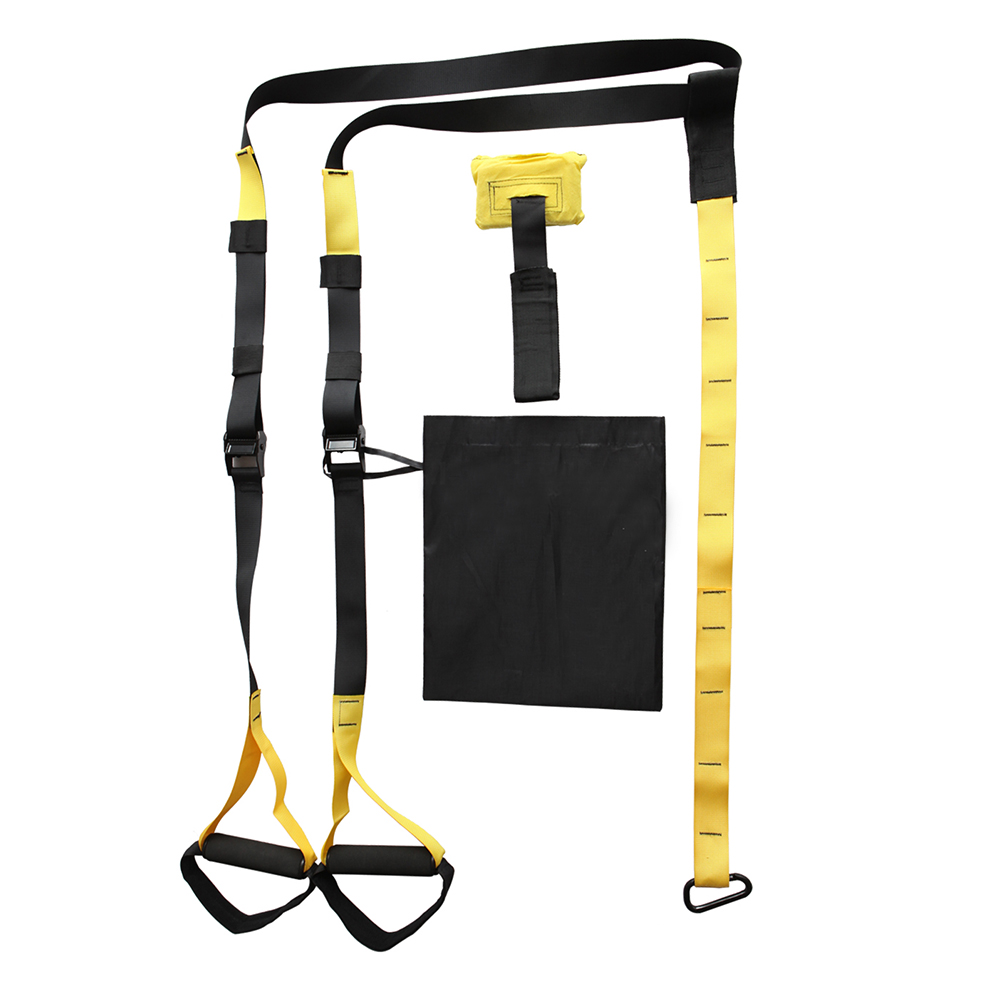 You Might Also Be Interested
Customers Who Viewed This Item Also View
Customer Reviews
Gabrielle Graham
Sep 7, 2016 11:03:27 PM
Satisfied
So glad I decided to get this, I am actually using it! as a mom like me, who like to work out at home and prefer body weight exercises, truly mean it and satisfaction guaranteed and quality product.
Choe king
Aug 24, 2016 12:05:41 AM
fantastic for workout
The handles have braided cord threaded through them and you can actually angle the handles to your comfort needs by working them up the braided cord. We weren't sure that the anchor was solid or big enough to work, but we were wrong, it is, and we have been very pleased with the durability of the entire system. One of goals was to get something that was as good as what we have at the gym, regardless of price, and the solid durability and the thick rubber grips of this system were deciding factors for us. It is exceptionally well made and we are extremely pleased with this product.There are plenty of workout options available online and it works great for all levels and easy to adjust. Simply move your feed closer to the wall.
ROUDY
Jun 11, 2015 7:40:15 PM
GREAT
THEY ARE VERY WELL MADE AND I REALLY LIKE THEM, ALSO ALL THE WOMEN IN MY HOUSEHOLD WANT THEM SO IT'S GOING TO BE AN EASY XMAS SHOPPING THIS YEAR,..
Write Your Own Review