Features & Highlights
Why you should buy this product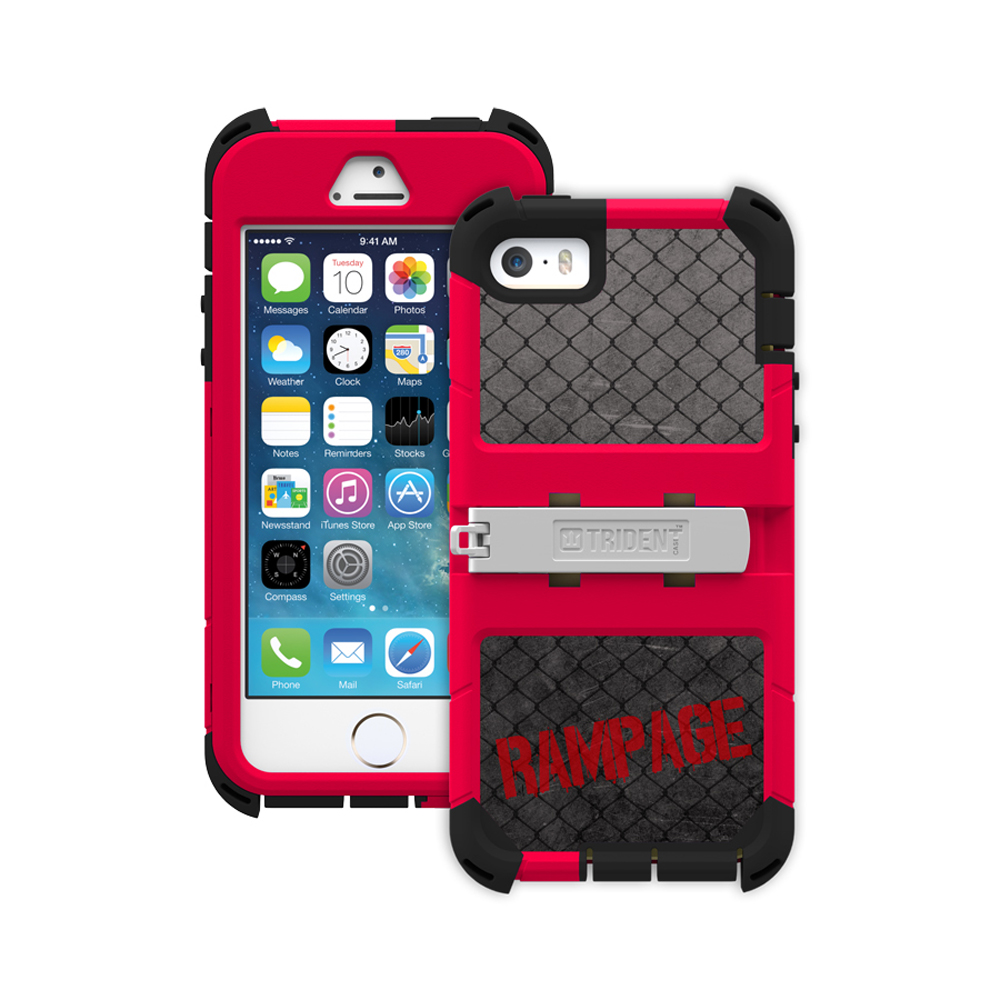 Apple iPhone SE / 5 / 5S Case, Trident [Cage Red/ Black] KRAKEN AMS RAMPAGE Series Hard Case Hybrid Case Kickstand & Holster w/ 32" Steel Chain w/ Screen Protector
Kraken A.M.S. Rampage Series cases are the absolute strongest, most durable cases we make. These cases feature three layers of protection, including over-molded shock-absorbing Thermo Plastic Elastomer (TPE) and hardened polycarbonate in the interior and exterior of the case. The detachable aluminum media stand provides the option to attach a variety of interchangeable accessories, allowing you to use your device to its full potential. Rampage Series cases feature his signature chain that can easily be attached to a strap or belt loop.


Rampage edition comes with a 32" Anodized Steel Chain Kraken A.M.S. includes a tough exoskeleton, featuring hardened polycarbonate and over-molded shock-absorbing TPE, providing a stylish and rugged surface for maximum protection.
Impact-resistant Thermo Plastic Elastomer (TPE) corners of the case protect your device from accidents.
Includes TPE lining on the inside, with a hardened polycarbonate exterior, making it less susceptible to wear and tear, and easy to get in and out of pockets.
Includes a lanyard loop, which allows you to accessorize your phone with key chains, charms or other accessories.
Clear protective built-in screen protector
Includes a removable belt-clip/holster to provide security and easy access to your device
Kraken A.M.S. cases meet Military Standard MIL-STD-810F for Drop, Vibration, Dust, Sand and Rain (Independently Tested)
Drop protection -26 drops onto concrete from 4ft
Vibration - 18 hrs at 20-2000 Hz
Dust filters -Dust: 3 hrs at 29 ft / sec. and Sand: 3 hrs at 59 ft / sec
Sand (Mil-STD-810F, Method 510.4) - blow sand for 3 hours at 59 ft / sec.
Rain / Wind -7.9 inches / hr of rain at 40 mph winds for 1 hr
Hardened bio-enhanced polycarbonate plastic shell
Kraken A.M.S. cases feature hardened bio-enhanced plastic that is recyclable, degradable and compostable, making it truly eco-friendly
Built-in, detachable, aluminum media stand
Device controls and ports protected
Access to sync/charge port via TPE plugs
Accessorize with optional Kraken A.M.S. attachments such as:windshield mount, bike mount, tripod mount, clamp, universal clip, cord management system, and more (Sold separately)
For use with: Apple iPhone SE/5/5S
Brand: Trident
Series: Kraken AMS
Color: Red/ Black
**Phone or Device, if pictured; is NOT INCLUDED
Note: Case NOT protected against water. Will provide added protection against bump and shock.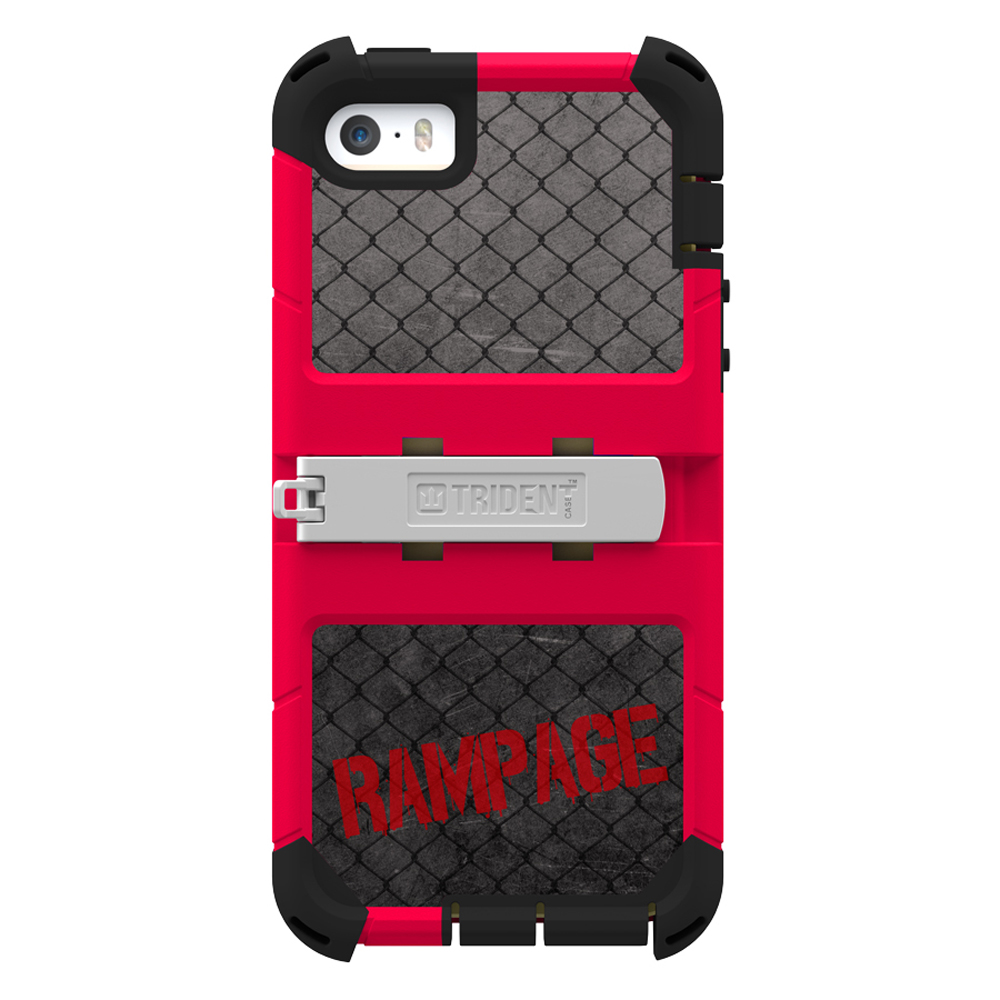 You Might Also Be Interested
Customers Who Viewed This Item Also View