Features & Highlights
Why you should buy this product
Battery Tester - For AA, AAA, C D, 9V Buttons, Test Multiple Sizes of Batteries on One Unit!
This battery tester is a great gadget, and it really works. A little arm moves up and down to accommodate the battery, you can place your battery between the two points, and the easy to read display tells you instantly whether you have a dud, or if you can eke out another few minutes of battery life.
Can quickly test the capacity of your battery
Test multiple sizes of batteries in one unit
One movable arm to accommodate the battery
Compact size and light weight- Perfect companion for travel
Size: 4.1"x1.6"x1"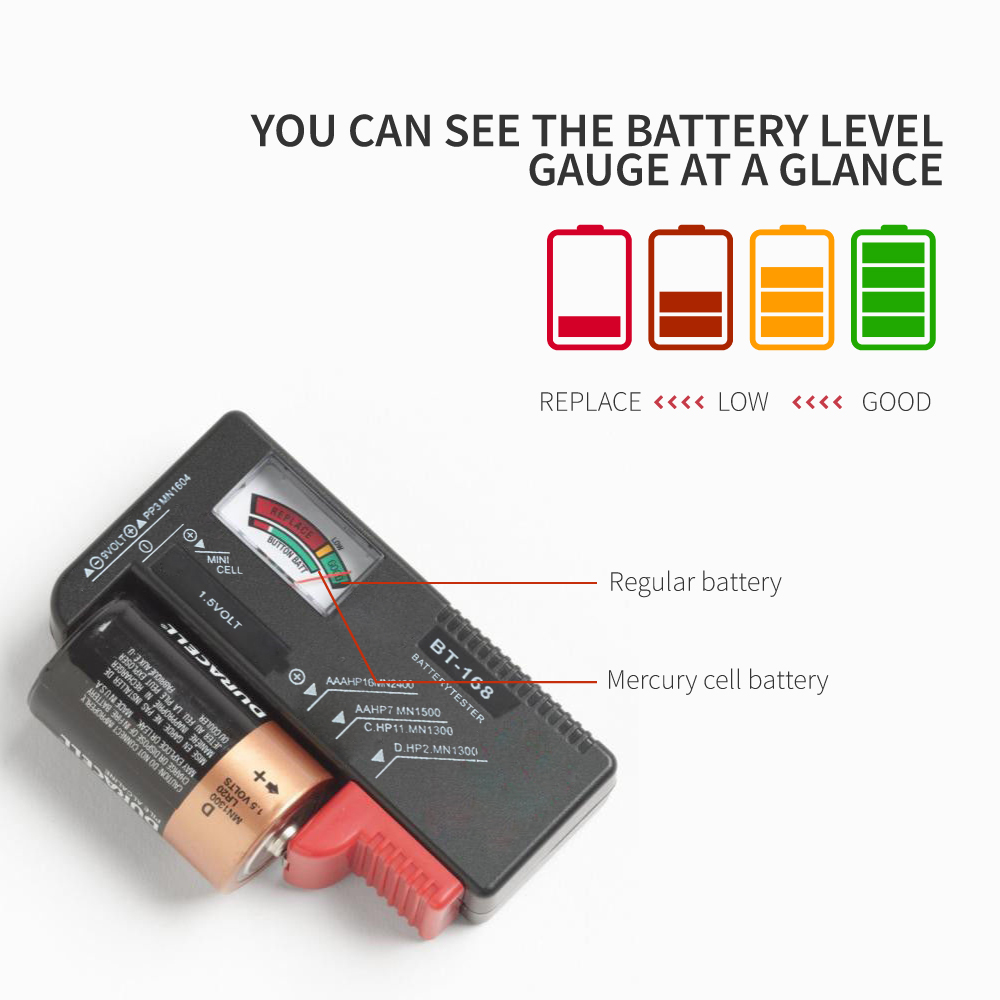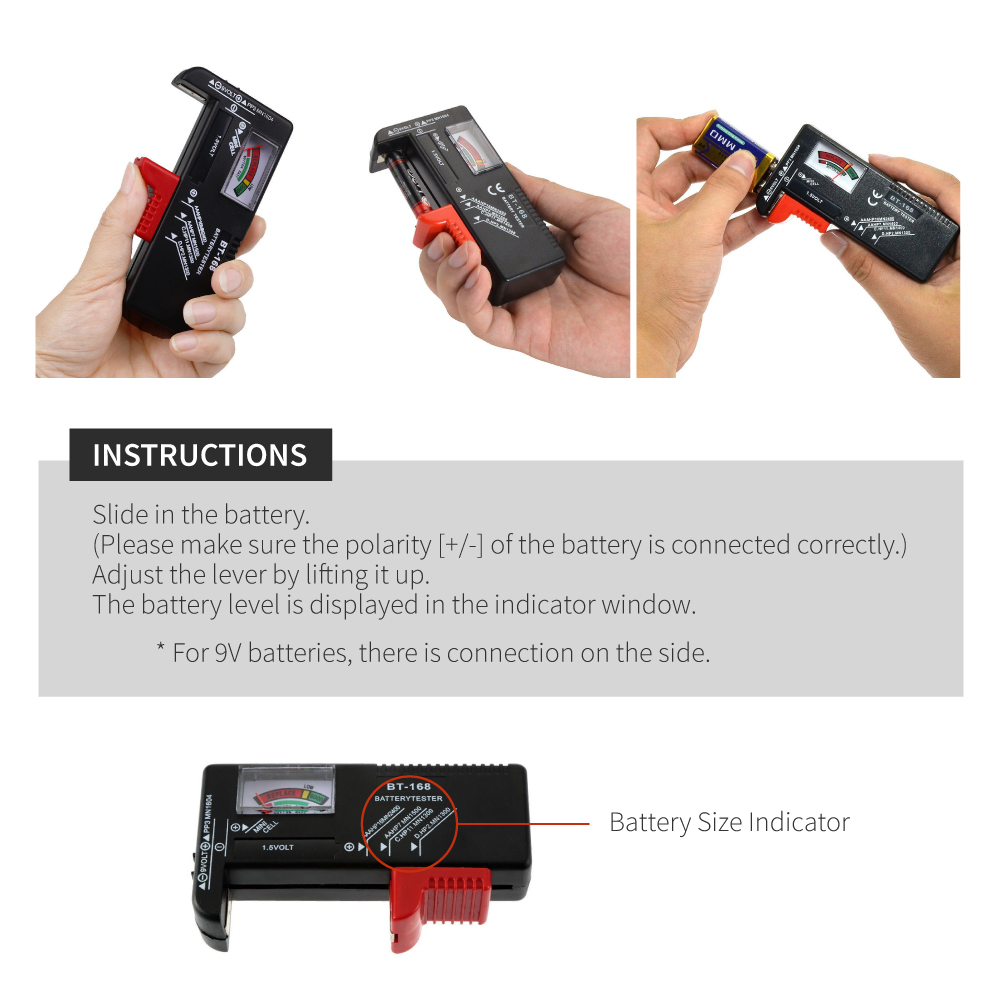 You Might Also Be Interested
Customers Who Viewed This Item Also View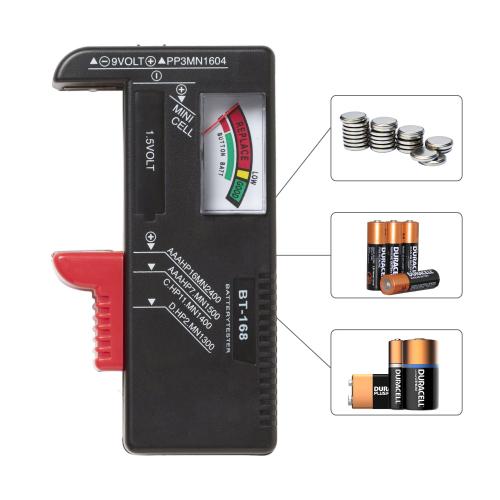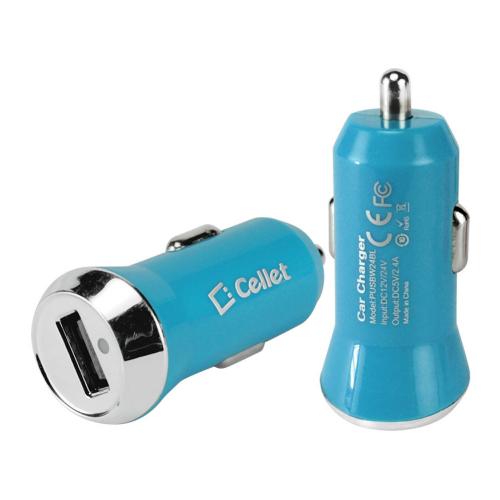 Customer Reviews
Joseph Morgan
Apr 12, 2017 1:06:21 AM
works very well
Works very well! This battery tester gets the job done and easy to use. It's definitely worth the value of money. I recommend it.
Joan Langdon
Mar 15, 2017 11:29:27 PM
simple but effective battery tester
Plain and simple but effective little product. It does exactly as its supposed to do, telling if the battery is good, low or needs to be replaced. It works for me and happy I purchased this.
Jonathan Dyer
Nov 2, 2016 8:13:48 PM
it works well!
Simple to use and it serve it purpose. Very functional battery tester, make it easy to test all my battery types with digital display and it works.
Bella blake
Oct 6, 2016 5:05:12 PM
excellent product
Excellent battery checker. Gives an easy to read digital reading, I used it and bring this in my travel. Happy in my purchased.
Skylar White
Jul 8, 2016 1:55:51 AM
Nice to have
I am so pleased with my battery tester. I am always finding loose batteries here and there in the house, never knowing whether they were ones that just didn't make it to the garbage can or not. Now I can test them (all sizes) and get rid of them if they are bad!
jkaye
Sep 1, 2015 4:12:08 PM
Very Handy
This really helps cut down on the amount of batteries I have laying around not knowing if they are good or bad. The "D" battery isn't as easy to test because of it's size but that is easily overlooked. Love this product and love the price!
Erick V
Aug 4, 2015 8:56:12 AM
Battery tester
Where has this thing been all of my life? It works just great. Foolproof operation, easy to read scale.
Just put in the battery, read the scale, then decide what to do with the battery. I can see where this would take the guesswork out of saving a lot of old junk batteries just in case they still had some life left! Great product, good price , easy to use. You can't ask for more!
Write Your Own Review