Features & Highlights
Why you should buy this product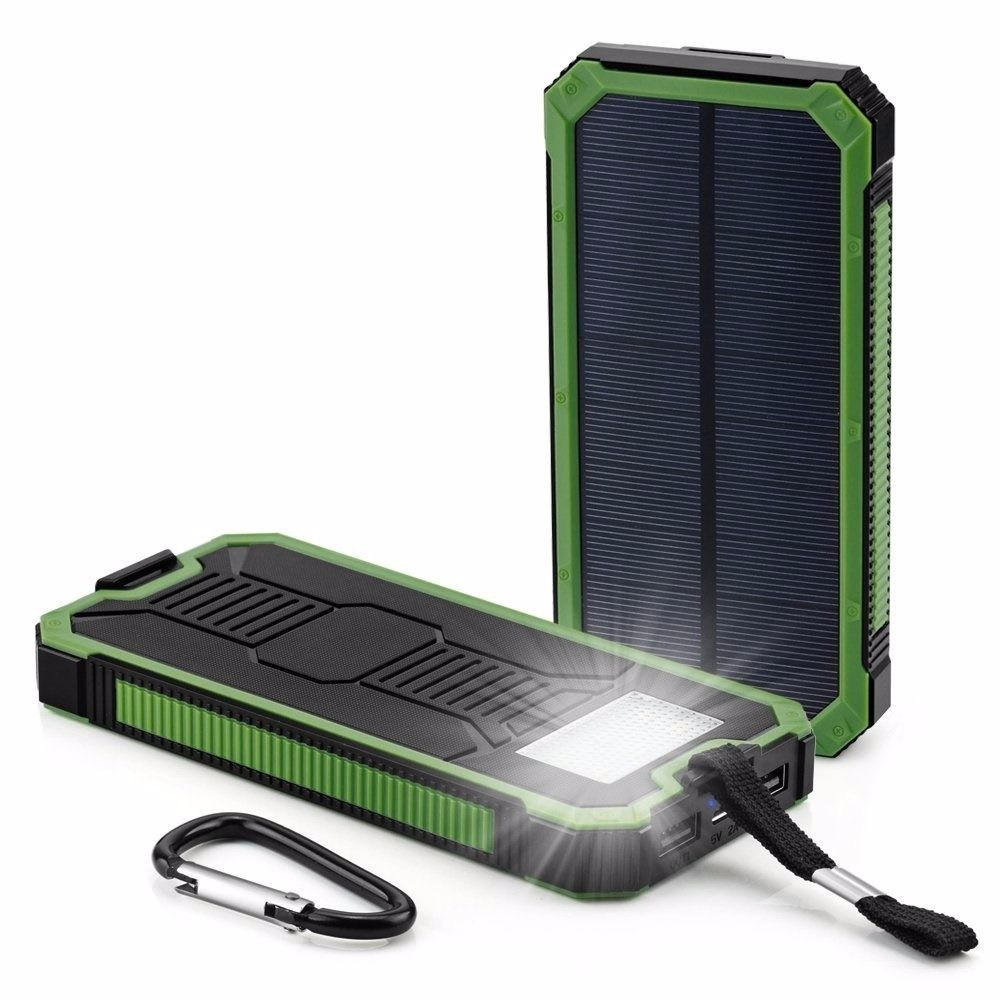 Universal Solar Charger, 8000 mAh Power Bank Portable Charge External Battery with 2-Port Dual USB [Green]
Are you doing your part to Go Green (note: NOT turning into the Hulk) Well this is where you can start, a solar powered phone charger! Even if you're cooped up in a lab all day, just leave your phone plugged in to this power bank outside (since you can't use it in a radiation suit anyway). And, if you're the outdoorsy type, this Solar Power Charger comes with a handy clip that easily attaches to your belt loops or backpack. Now you can listen to your Diggnation or Tekzilla podcasts during your all-day hikes or bike rides! HIGH CAPACITY -- 8000mAh power bank equipped with a compact solar panel, which could recharge emergency via outdoor. DUAL SOLAR CHARGER USB PORT -- Dual output USB Ports are enabled to transmit power to 2 devices simultaneously, portable cell phone charger, a great travel backup battery. STRONG LIGHT -- 1 built-in LED torch, lighten your night when going for an outdoor camping, 4 LED indicator lights that show at any time the control power. SPECIFICALLY DESIGNED FOR OUTDOOR CAMPING -- The portable solar charger's shell is made outdoor wear-resistant plastic,waterproof, shockproof, dustproof and metal hook for hands-free or hang it on backpack wherever you go.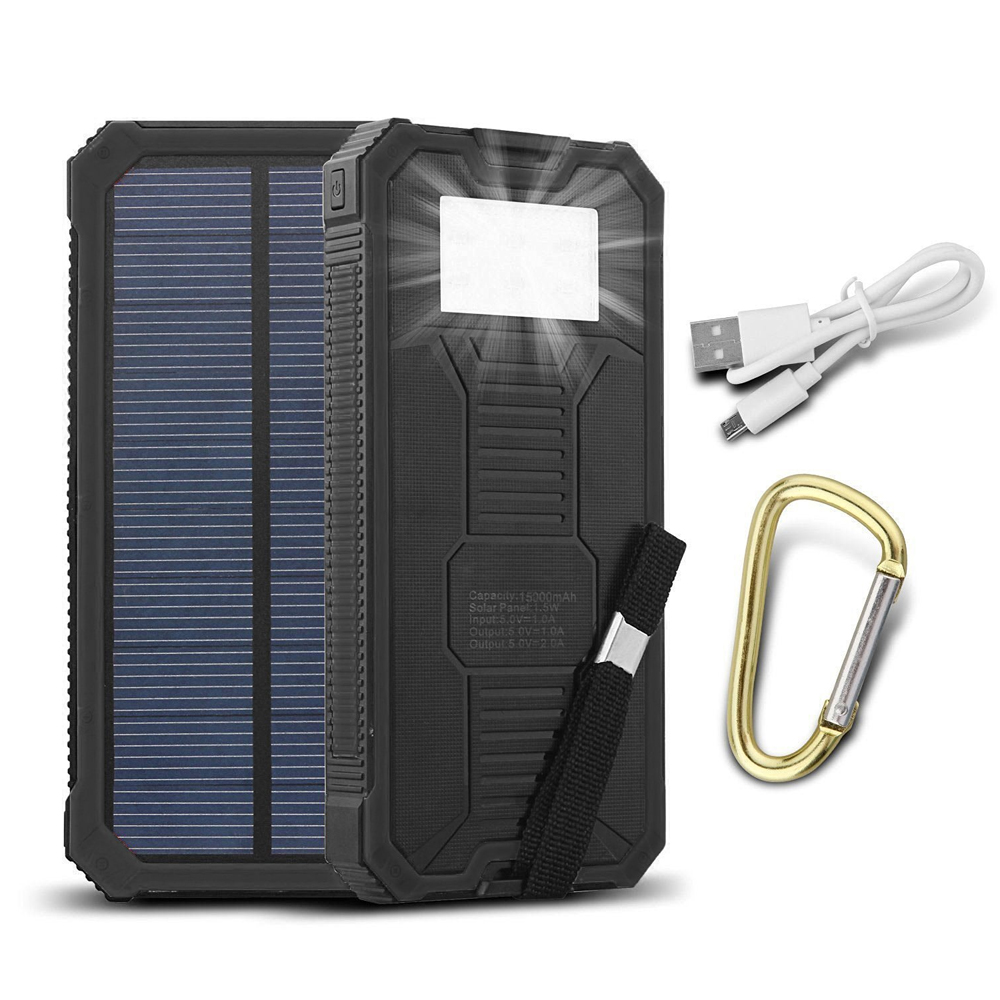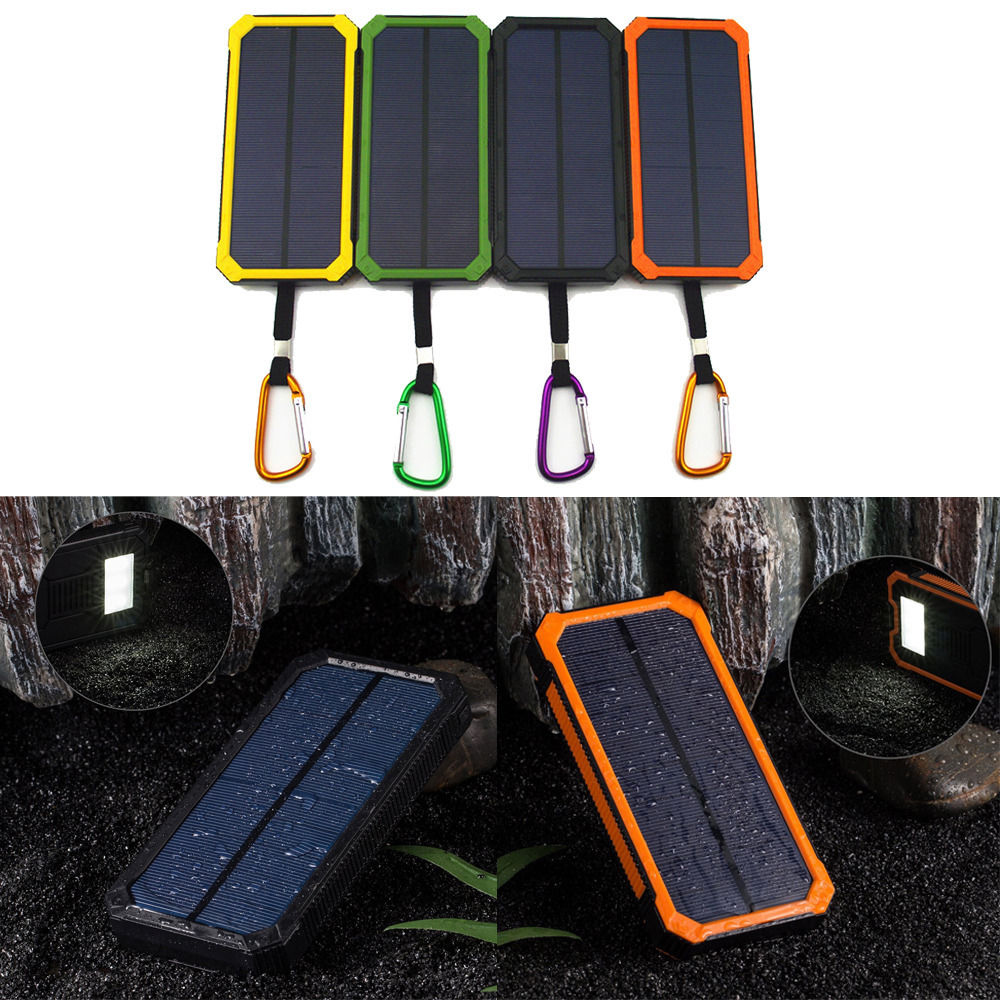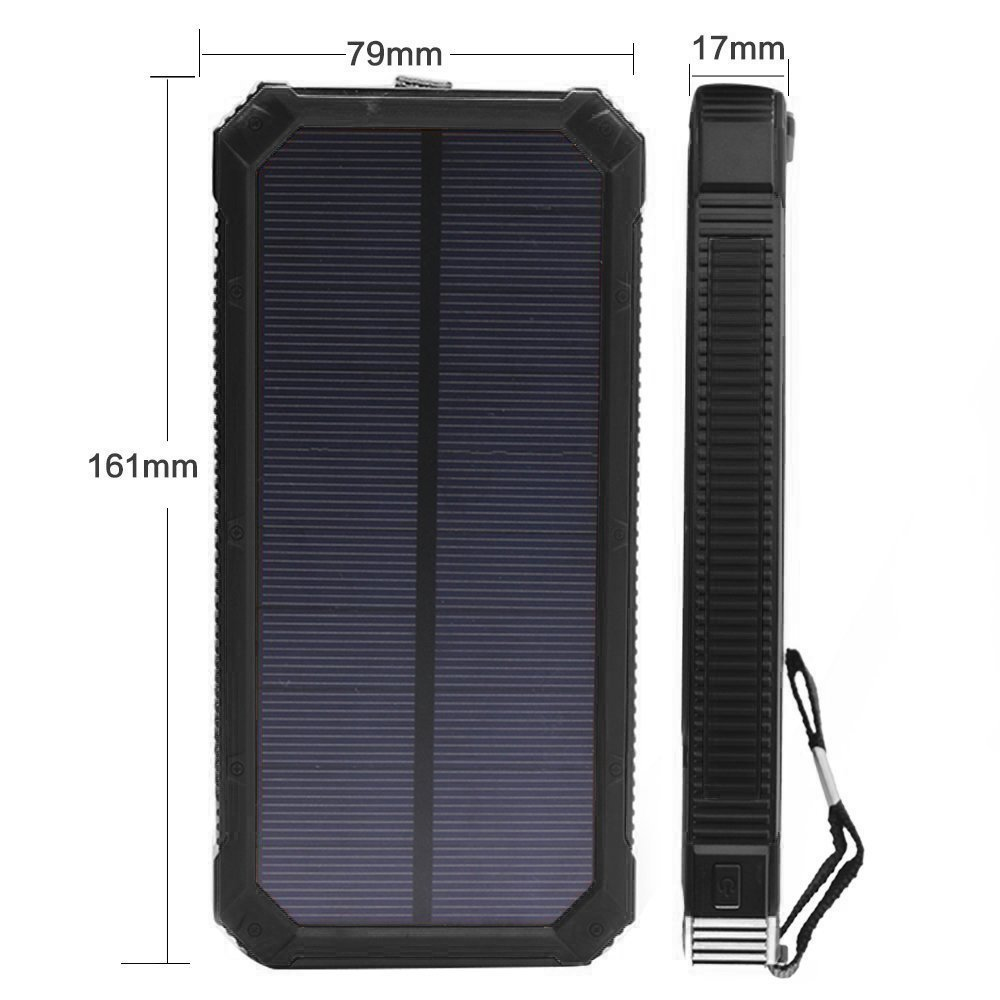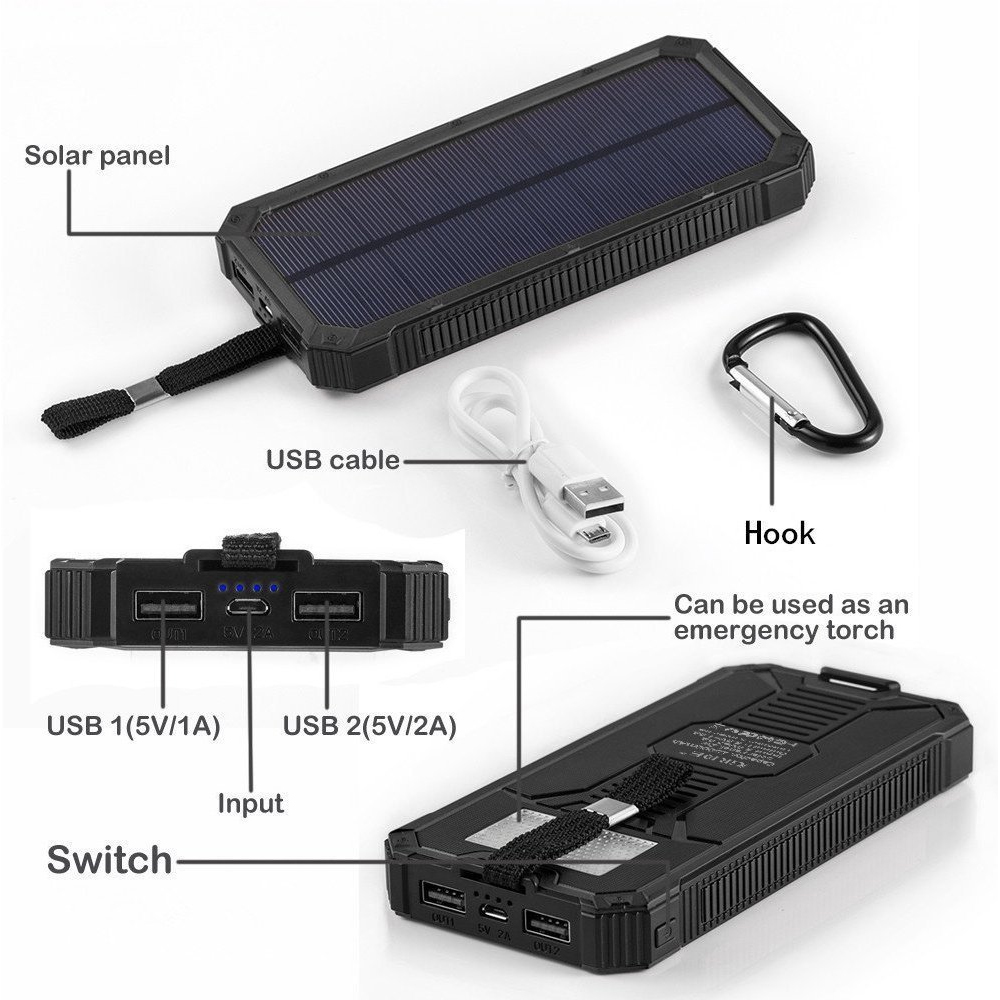 You Might Also Be Interested
Customers Who Viewed This Item Also View
Customer Reviews
Dominic Smith
Apr 5, 2017 10:50:14 PM
great solar charger
What a great charger to have while camping! It will recharge with 8 hrs of direct sunlight, and can also be charged via a usb pot. I leave it on my dash all day for free power.
Connor M
Jun 30, 2016 9:14:37 PM
If you are outdoors a lot you need this
This is a very handy gadget especially if you are into camping , hiking or in general getting off the beaten path but still want you music and such. They are making more and more USB powered items so having a solar charger is a no brainier. I even have an essential oil diffuser and a fan that use USB for power. I also consider this a matter of safety so you can always keep a charge on your cell. The unit stays charged as long as it gets sun. This is a must have item for my family.
Write Your Own Review