Features & Highlights
Why you should buy this product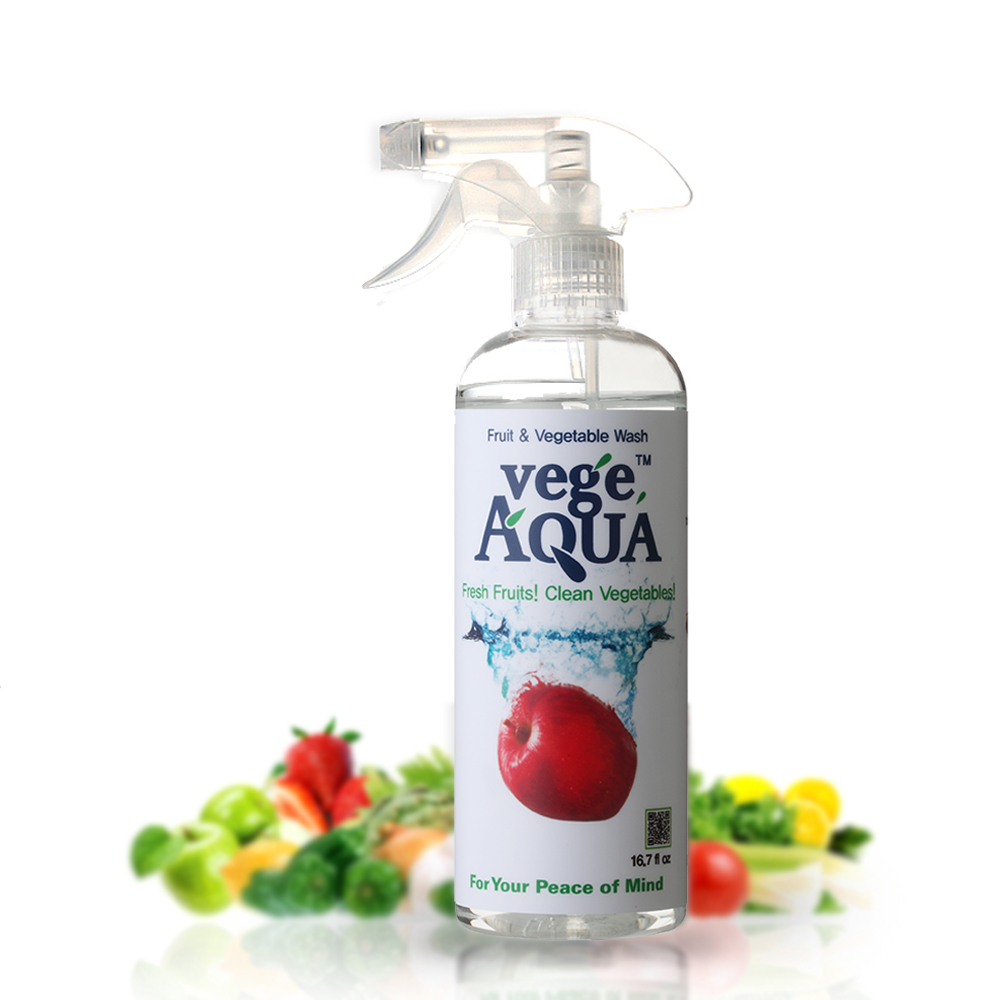 VegeAQUA - All Purpose Produce WashUse the Cleanest Fruit & Vegetables Wash Spray that You Can Buy!
- Are you tired of aftertaste and scents left by detergents or citrus oils in your produce wash Does your family complain about them
- How do you know that all toxic chemicals, waxes, and pesticides have been removed
- What about food poisoning microbes Have they been killed... for sure
- Are you concerned about environmental or sewer damages left by other Fruit and Vegetables Wash Spray
- What is VegeAQUA made of
Introducing Your Very Own VegeAQUA to the Rescue!
-
Safe ingredients:
Cleans without chemicals, oils, emulsifiers, detergents, of fruit-derived cleaners - no aftertaste, odor, soapy sud, or any kind of residue and is Gluten-free, Non-GMO, and totally green! No one will complain... not even your in-laws!
-
Patent formula:
VegeAQUA has been proven to eliminate or kill in series of lab tests: wax, soil, fertilizers, toxic pesticides, insecticides, food-poisoning bacteria such as E.coli, vibrio, and salmonella.
-
Easy to use:
You just spray VegeAQUA directly onto produce, wait one minute and then wash it under running water (this process washes off all debris, dead parasites and microbes it just destroyed).
-
No artificial material:
No artificial colors, fragrances, preservatives, alcohol or detergents; non-toxic & biodegradable, so it is completely safe to use with septic and greywater systems.
-
Anion & Mineral Water:
VegeAQUA contains very stable anion water & trace minerals beneficial to our body, but strong enough to penetrate through each cell membrane to adsorb all foreign particles from the food to actually draw out everything bad and toxic to us.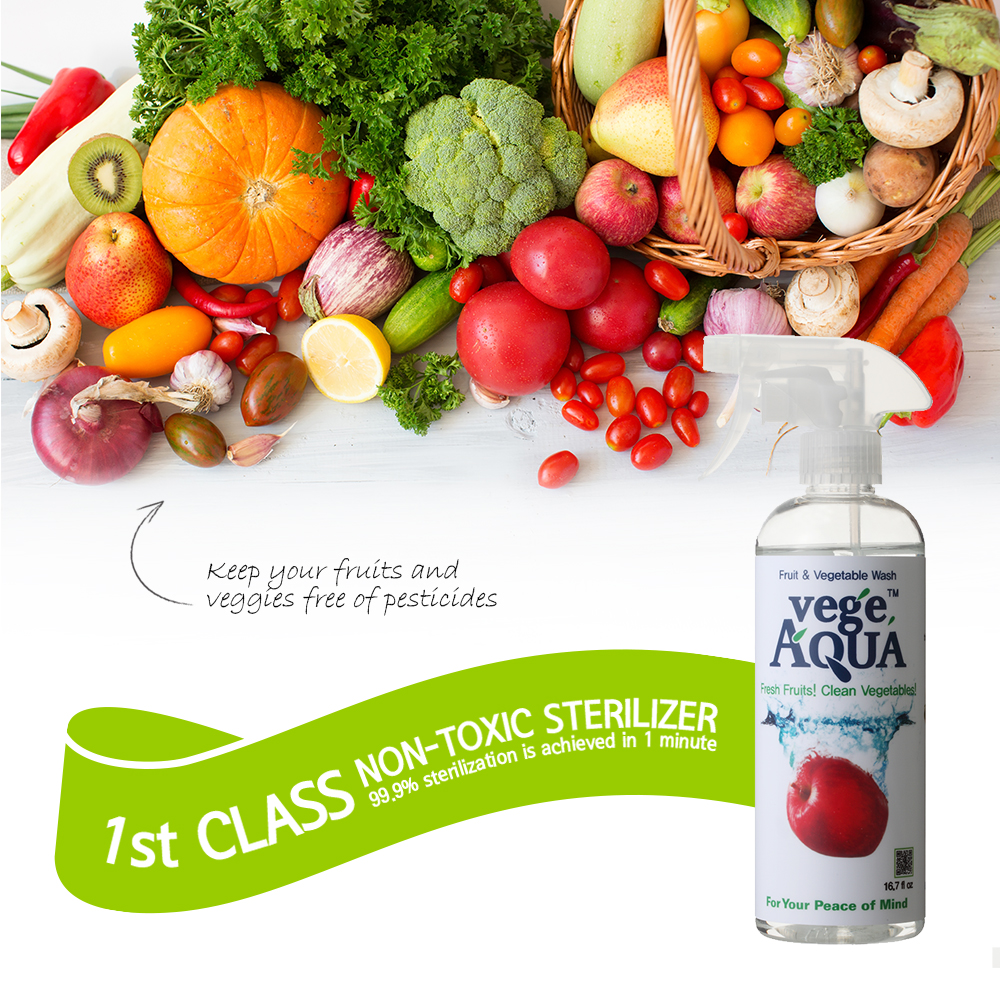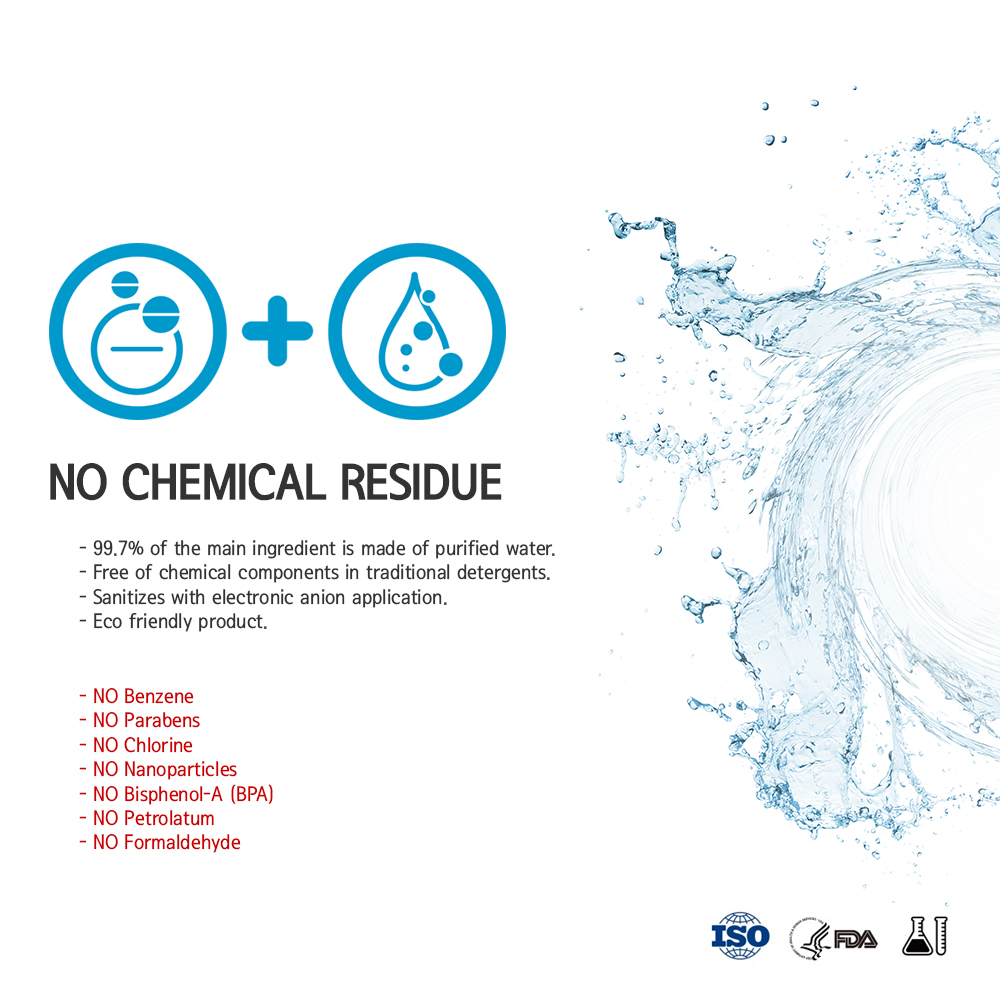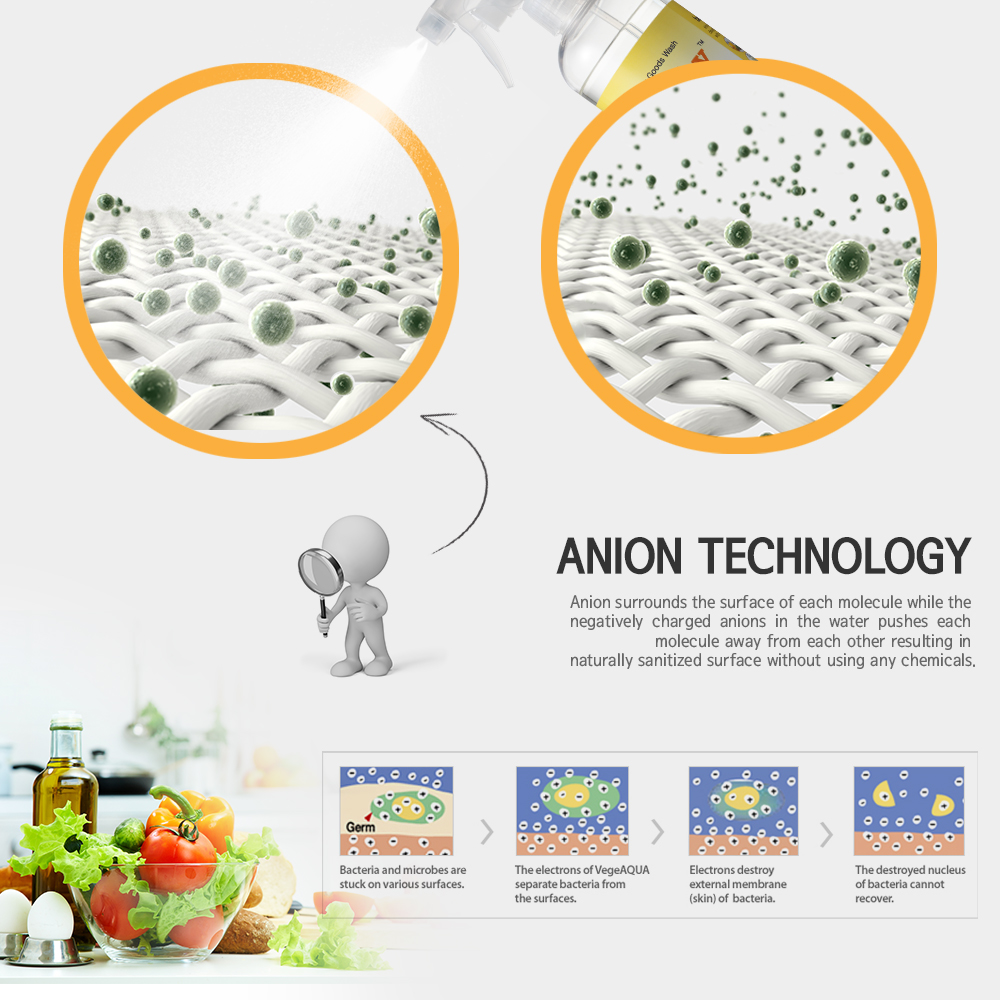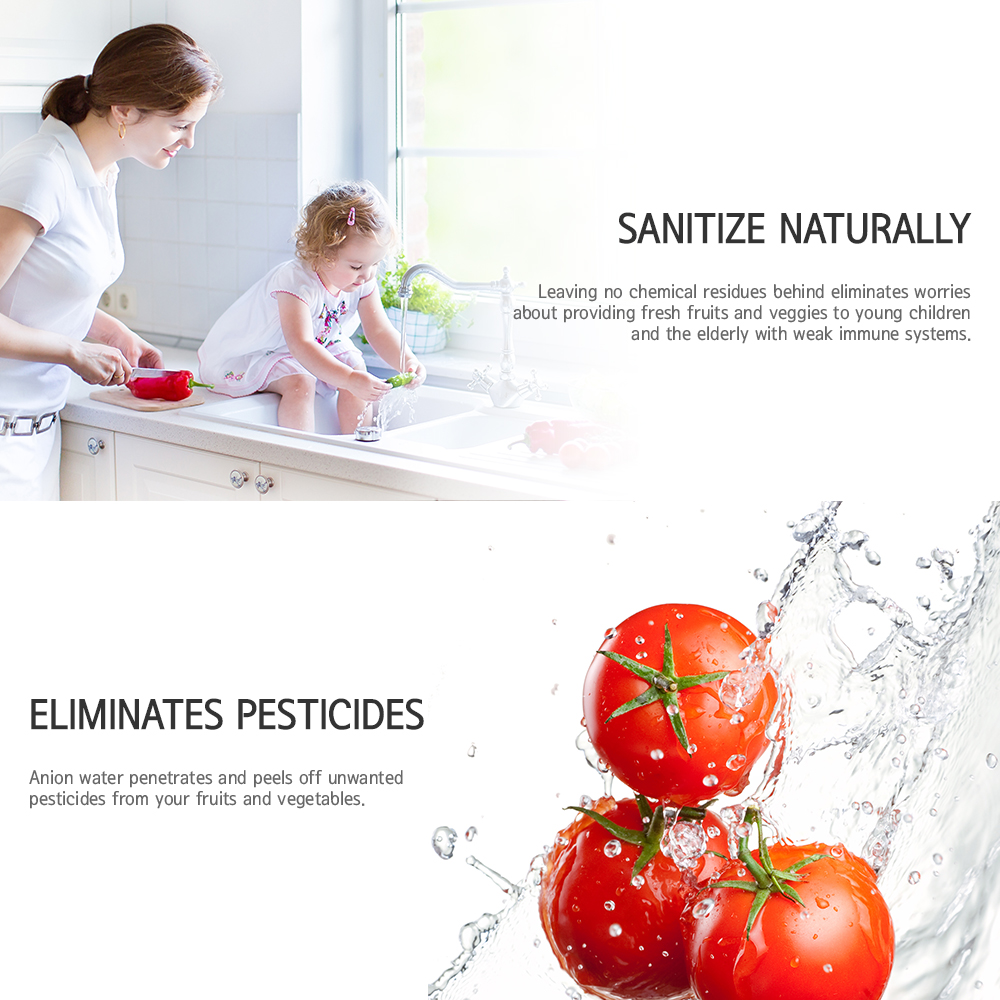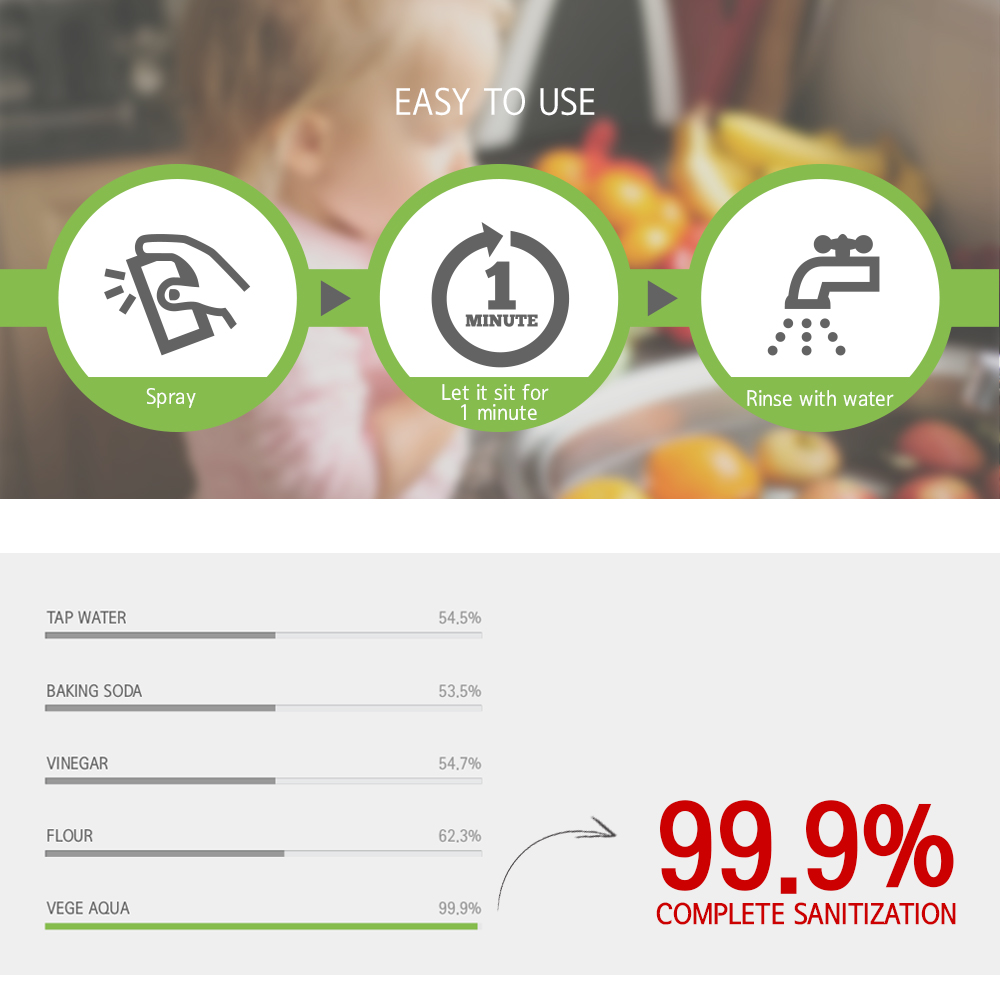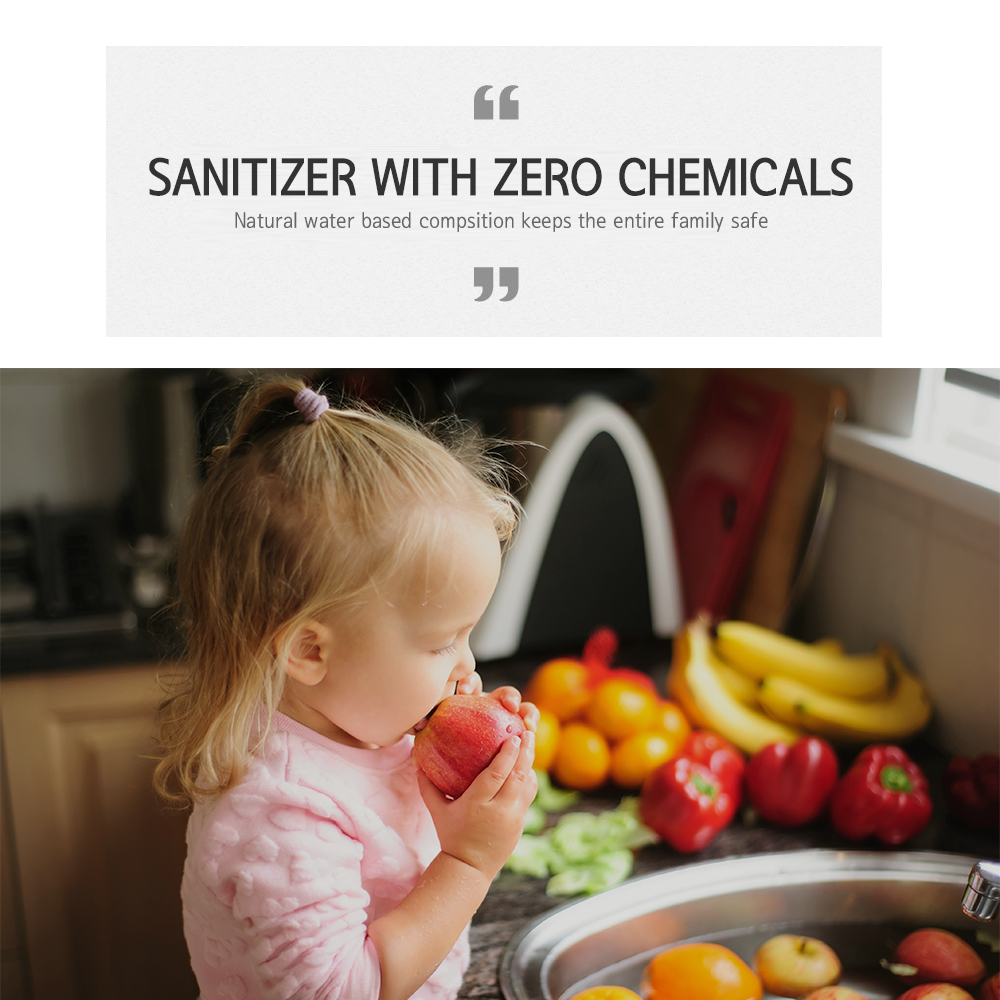 - Color:CLEAR
You Might Also Be Interested
Customers Who Viewed This Item Also View