Features & Highlights
Why you should buy this product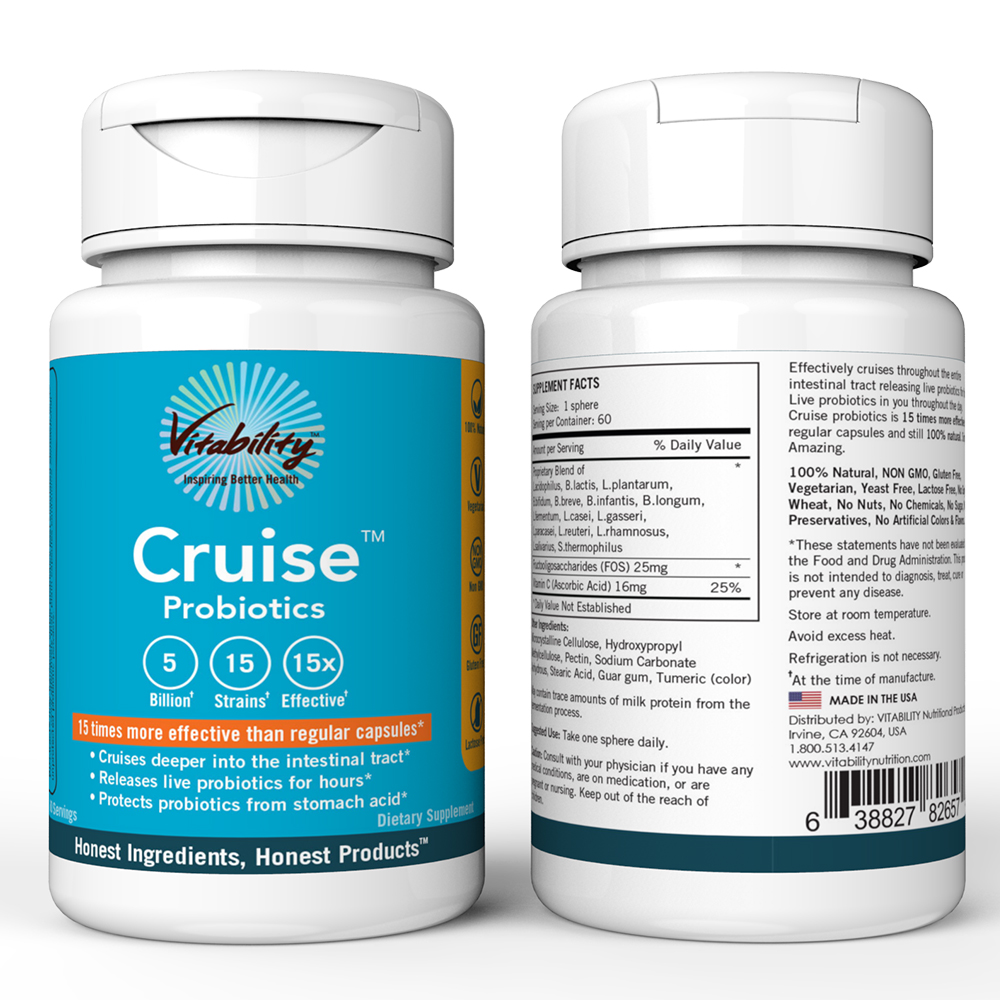 Vitability Cruise Probiotics; 60 Servings Dietary Supplement; Releases Live Probiotics For Hours And Protects Probiotics From Stomach Acid! - 15 Times More Effective!
Why Cruise Capsule?


- One Cruise a day provides you whole day health benefits.
- 15 times more effective than probiotics in plain capsules.
- Protects probiotics from harsh stomach
- Cruises entire intestinal tract releasing live probiotics for hours at constant rate.
- 15 Effective Strains for Broad health benefits.Cruise Probiotics is manufactured with 15 effective strains to provide for optimal digestive and immune health.
- Very easy to swallow. Even for kids.
- Patented Manufacturing Technology. Patented Probiotics Delivery Technology. Better Probiotics.
- New Ingredients. Vitamin C Fortified.
- Honest Ingredients Honest Product : Vegetarian, Non GMO, GLuten Free, Lactose Free, No Wheat, No Yeast, No Soy, No Sugar, No Maltodextrin, No Magnesium Stearate, No Artificial Flavors or Preservatives
- Long Shelf Life of 18 month. No Refrigeration Necessary.
- 100% Natural.
- Proudly Made in USA.
ONE CRUISE A DAY: While most probiotics in plain capsules dissolves in stomach, Cruise probiotics cruises entire intestinal tract releasing live probiotics for hours. One Cruise is all you need for your whole day health benefits.
15X MORE EFFECTIVE, 15X MORE HEALTH BENEFIT: Patented delivery technology transport viable probiotics past stomach acids 15 times more effectively than probiotics in plain capsules. See below for further details.
BOOST IMMUNE SYSTEM. DO MORE: Probiotics supports 80% of your immune system found in the digestive tract in your gut by driving down bad bacteria. Cruise probiotics release friendly bacteria for hours to boost immune system and to balance your gut health to help with discomforting gas and irregularity.
HEALTHY MOOD COMES FROM HEALTHY BODY: Probiotics bolsters immune system in our body that helps you stay healthy. Probiotics in your gut help you break down and absorb nutrition from food you consume. A recent study shows probiotics help absorb more amino acid and thus help build more muscle.
RELIEVE FROM BLOATING GAS. BEING REGULAR. YOUR HEALTH CRUISING: Irritable bowel syndrome, or IBS, is a common cause of gas and bloating. Recent study showed that probiotics are helpful for reducing the symptoms of IBS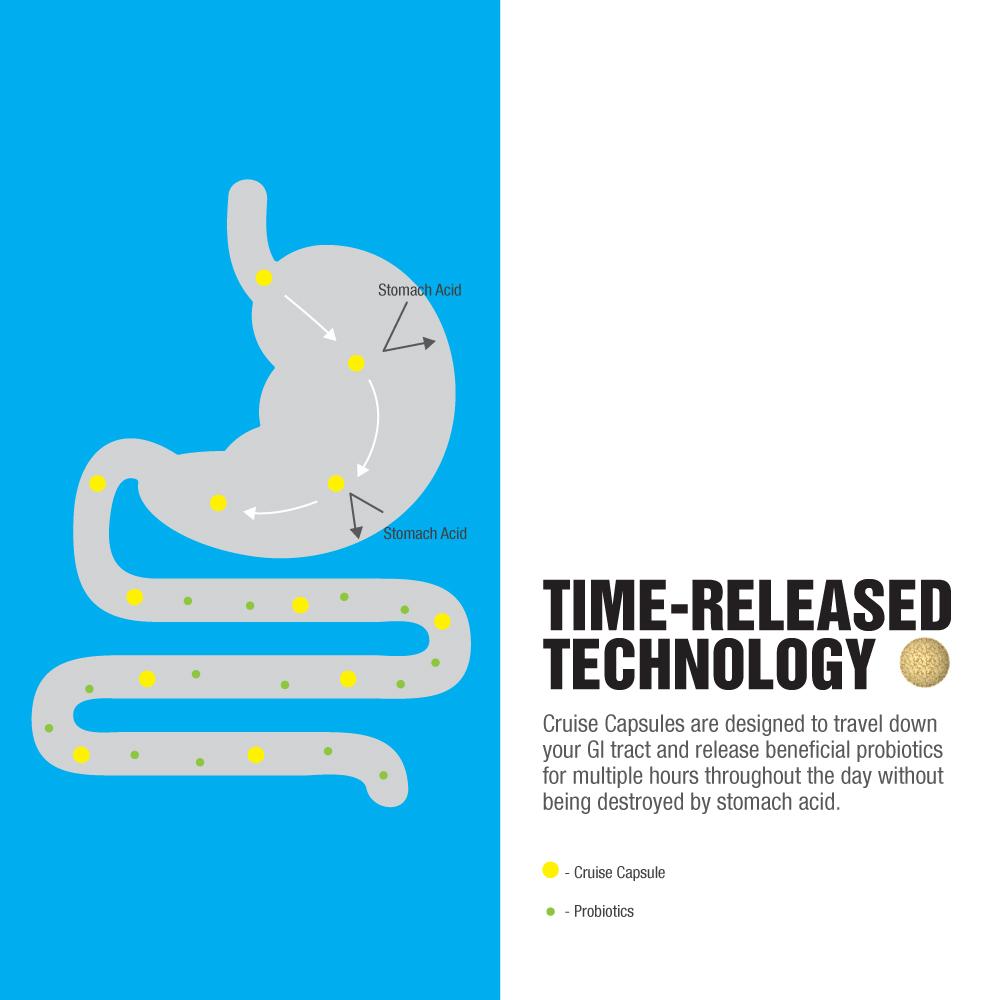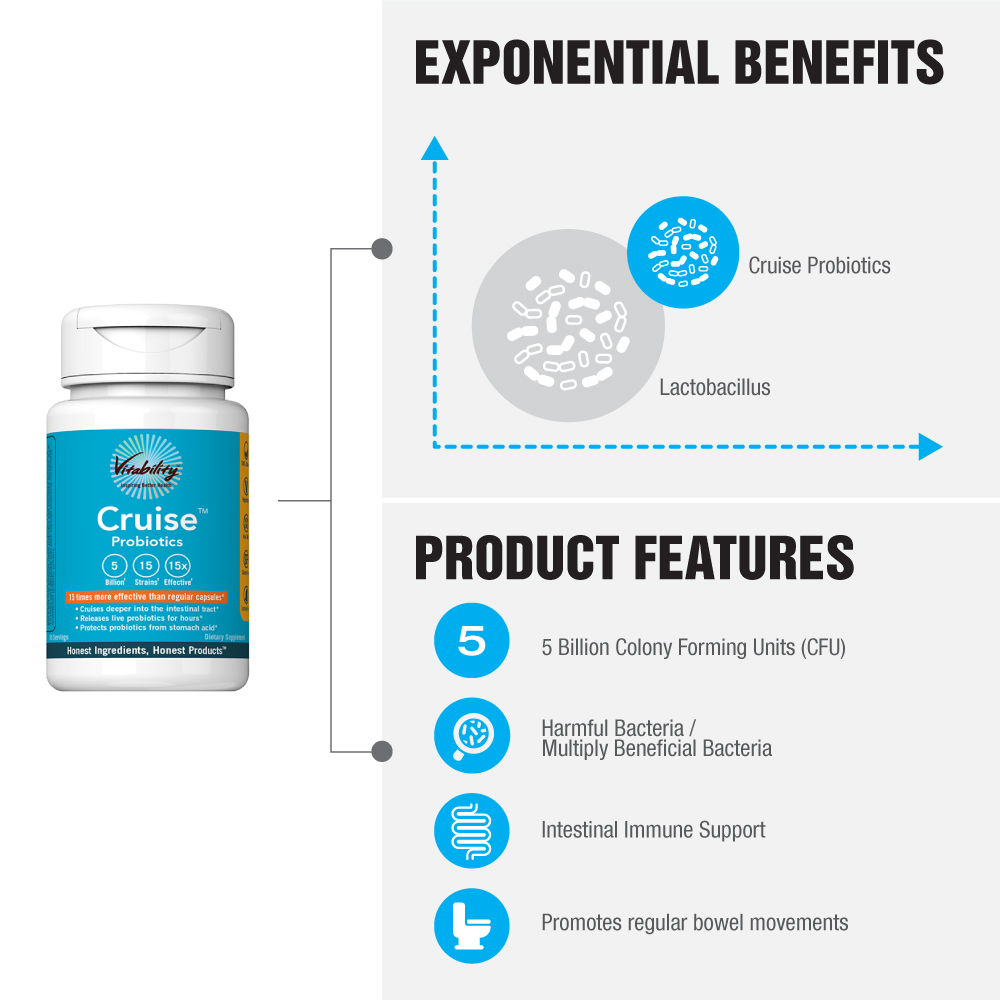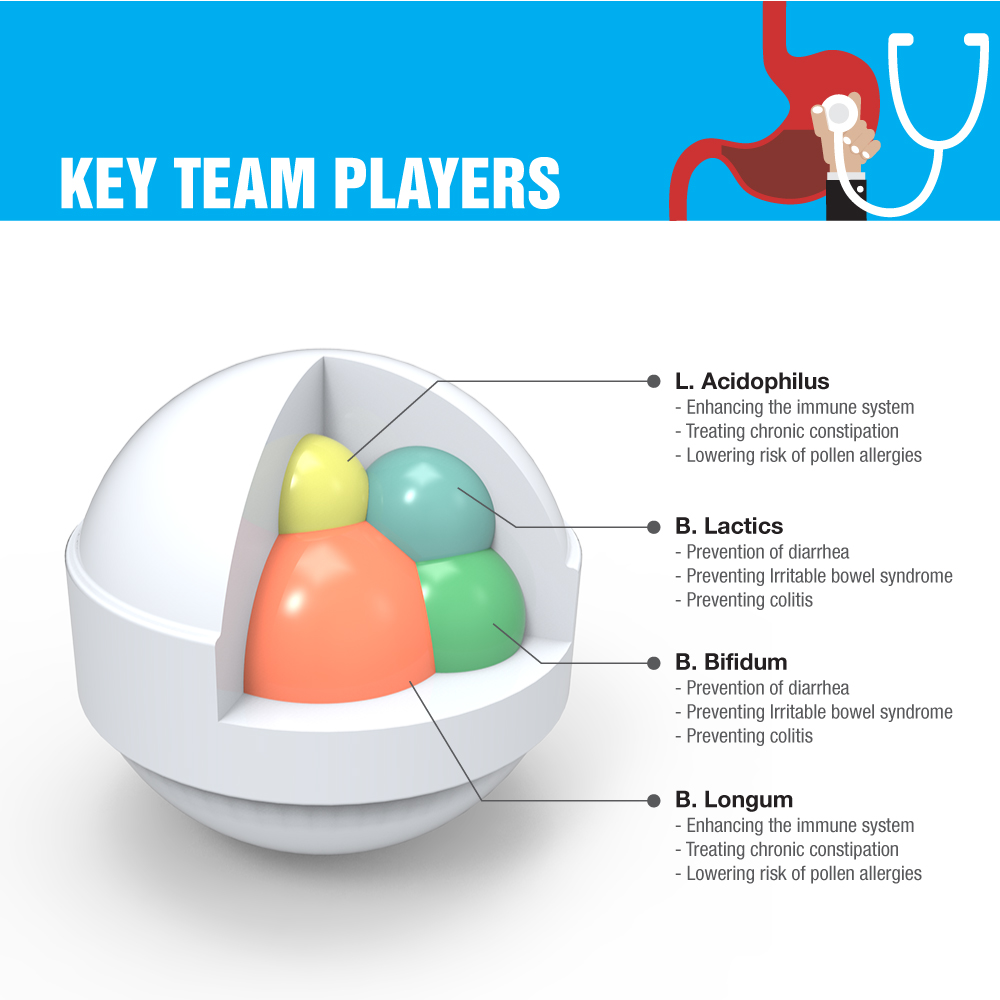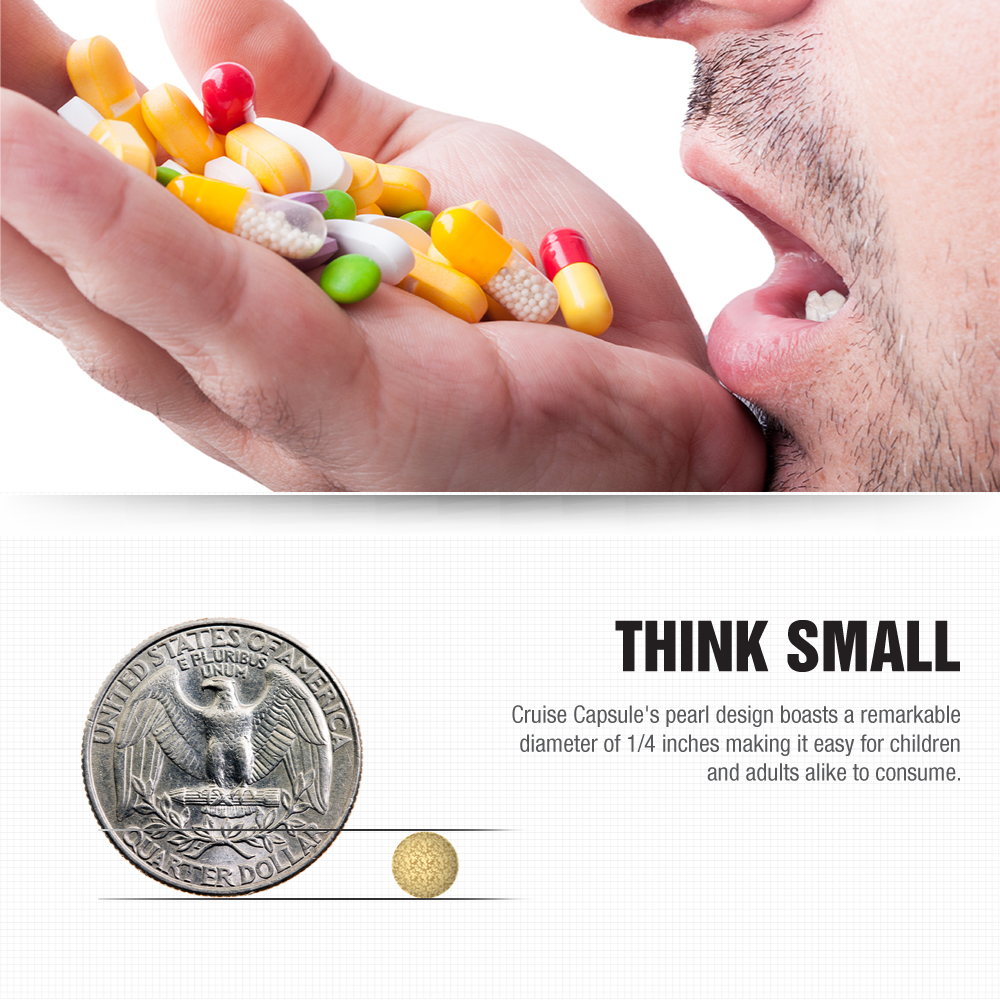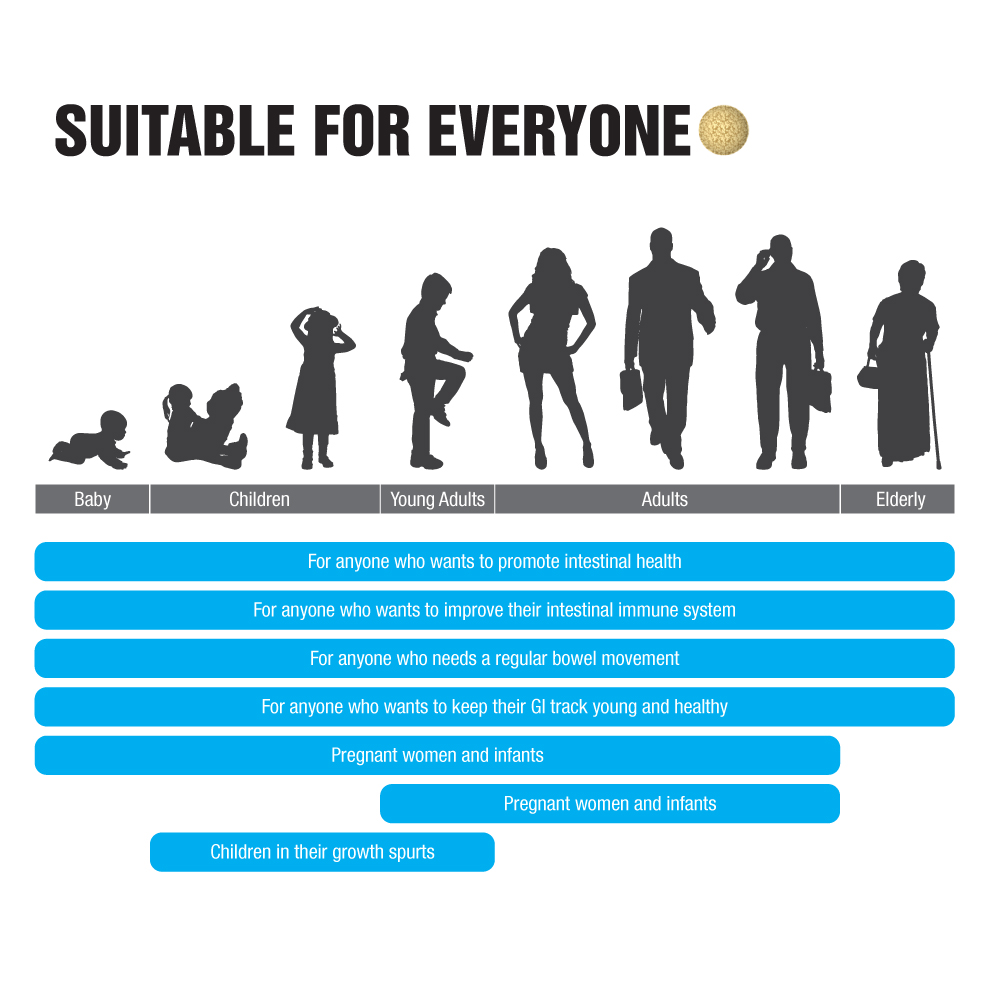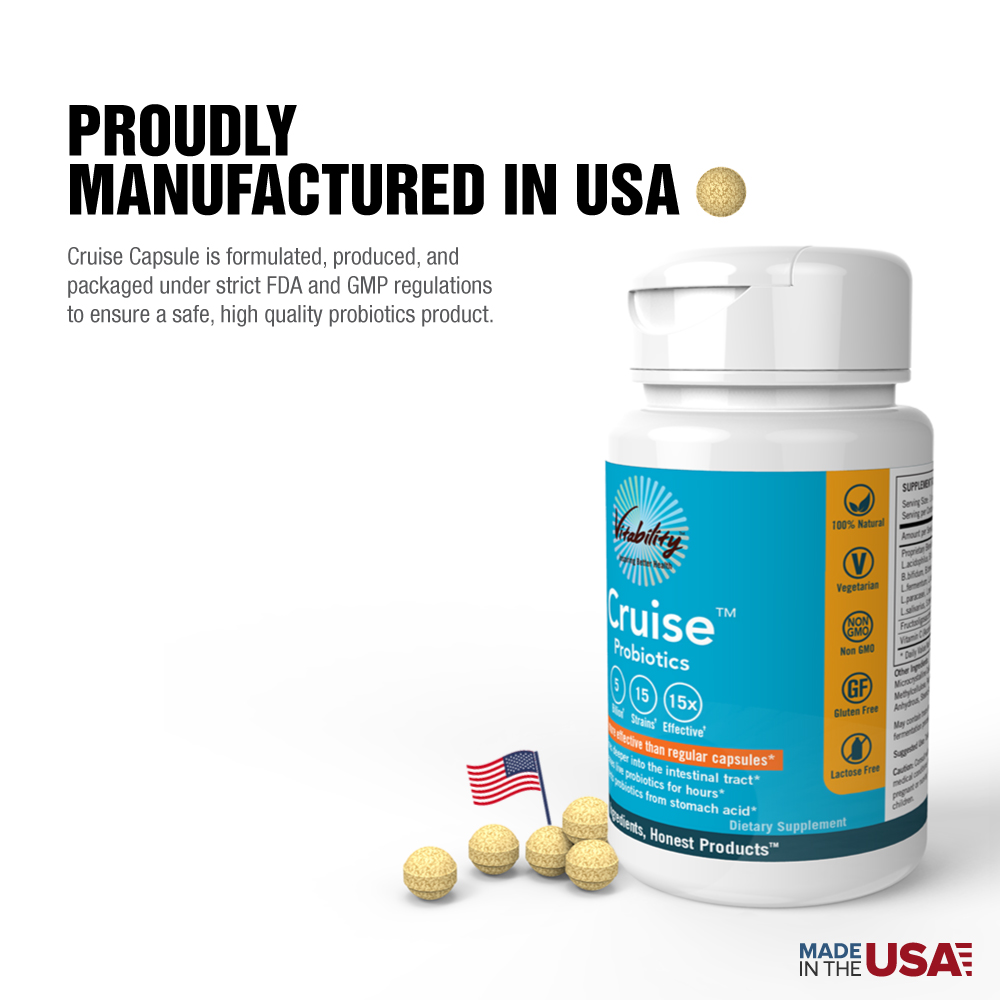 You Might Also Be Interested
Customers Who Viewed This Item Also View
Customer Reviews
Gabrielle Murray
Feb 1, 2017 9:33:45 PM
help to keep the good bacteria
I am very happy with the ingredients. I take this probiotic to keep the good bacteria levels in my body. Amazing after taking this I go to the comfort room a regular day to day basis. Very helpful.
Jessica James
Nov 29, 2016 6:07:51 PM
Best probiotics i have ever tried!
Best Probiotics I have ever tried. I really felt lots of energy, had a better digestion and more regular bowel movement. It's working and very good result! Highly recommend
Jasmine Dowd
Nov 28, 2016 2:59:14 PM
wonderful supplement
Probiotics what a wonderful supplement. Its help boost my immune system, digestive system and promote weight loss. I feel good, healthier and great! Highly recommend
Simpson
Aug 18, 2016 12:38:47 AM
great product, work well
I was surprised how well I assimilated this supplement and how quickly I started to see its benefits. Im feeling much better after two weeks! The diarrhea, groaning stomach and bloating have pretty much ended.The pills are an interesting shape and easy to swallow. The price is fair. I compared what this probiotic was made up of and this is definitely a cut above most of the others I could find in the market place. If you are in the market to purchase supplements, do not hesitate to buy this!
Stewart Rutherford
Aug 16, 2016 11:22:58 PM
work great
These are very useful probiotics that work great and do what needs to be done to crowd out any bad bacteria in the intestines. I notice I had a healthy bowel movement the night of the same day. I think it really helps to keep your intestines healthy with all the extra organisms. The vitability pill itself is small and round, and easy to swallow. I would definitely buy these again and recommend them.
Elise
Feb 26, 2016 1:48:27 PM
Great results
I was skeptical to try a brand I had never heard of, however I felt that Yakult was not really doing the job. I have been taking these probiotics for three months now and feel great. I don't ever feel bloated, my tummy troubles are gone, and everything that should be is regular. I highly recommend these.
Write Your Own Review