Features & Highlights
Why you should buy this product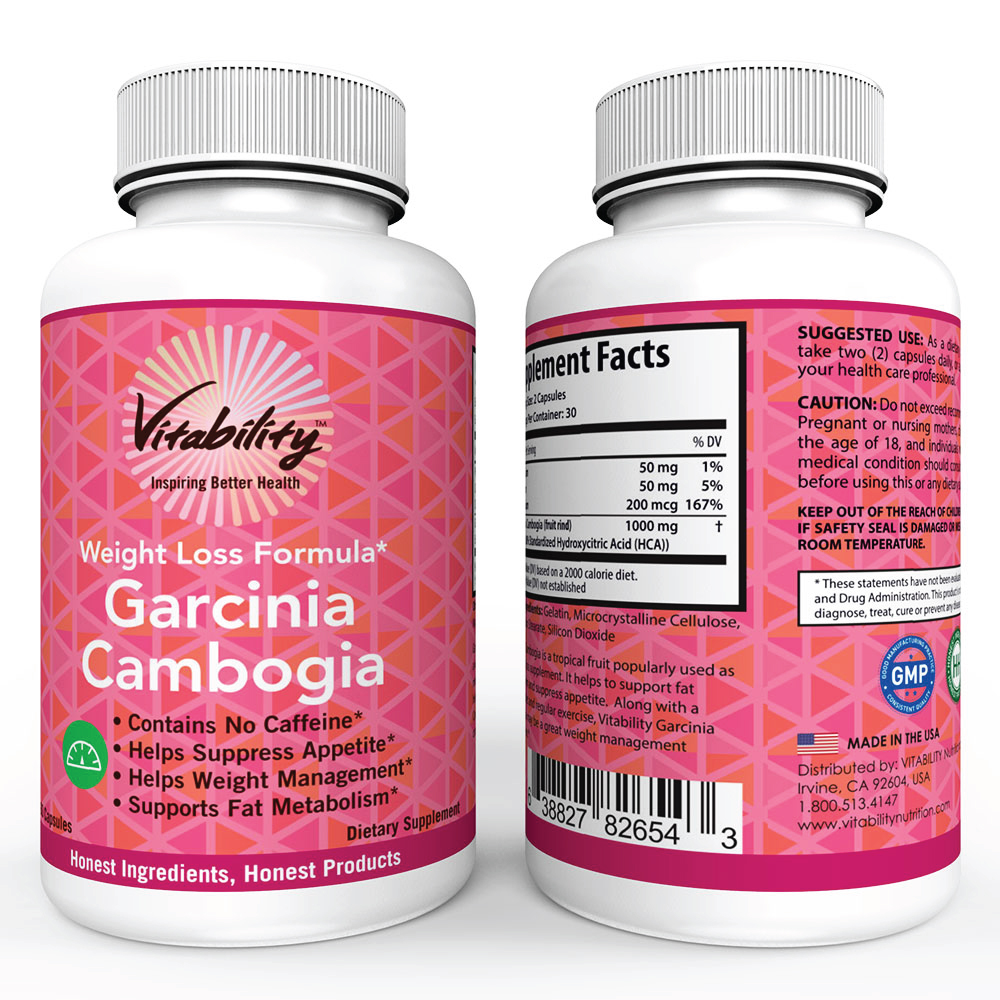 Vitability Garcinia Cambogia [Weight Lose Formula] 60 Capsules Dietary Supplement; Contains No Caffeine, Helps Suppress Appetite, Supports Fat Metabolism
Vitability Garcinia
Cambogia Garcinia Cambogia is a tropical fruit popularly used as a weight loss supplement.
It helps to support fat metabolism and suppress appetite.
Along with a healthy diet and regular exercise, Vitability Garcinia Cambogia is a great weight management companion
Key Features
- It contains No caffeine
- Helps suppress appetite
- Helps weight management
- Supports fat metabolism
Garcinia Cambogia extract with HCA (hydroxycitric acid) is the best natural supplement to lose weight, decrease body fat, and help prevent weight gain
It contains 60% of HCA (hydroxycitric acid), which has been studied for its potential to decrease body fat and curb appetite
It is safe and effective weight management tool along with your healthy diet and exercise
Garcinia cambogia extract is non-stimulating, making it a preferred alternative to other weight management products that can carry undesired side effects.All natural, non-GMO, vegan, and gluten-free
Third party tested for quality, purity, and potency. 100% pure Garcinia cambogia standardized to 60% HCA, with naturally occurring calcium and potassium.
500 mg per capsule. 60 vegetarian capsules per bottle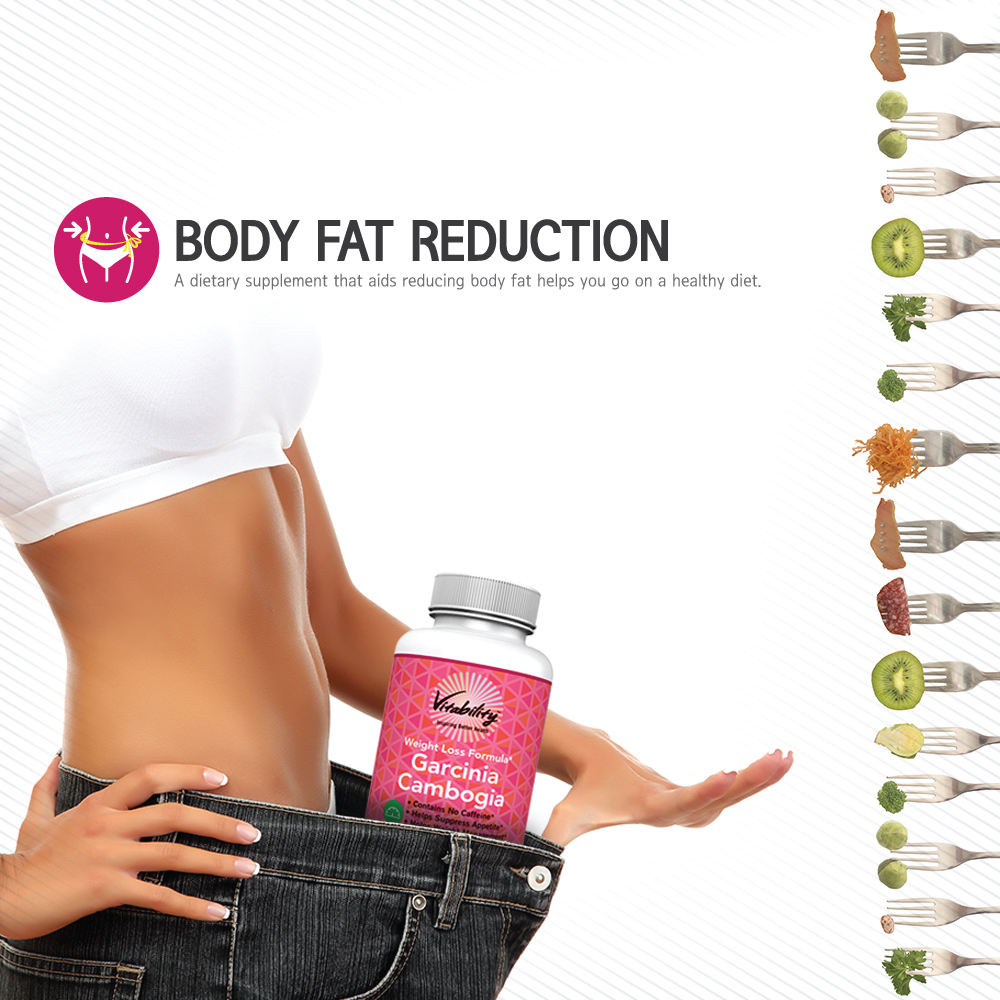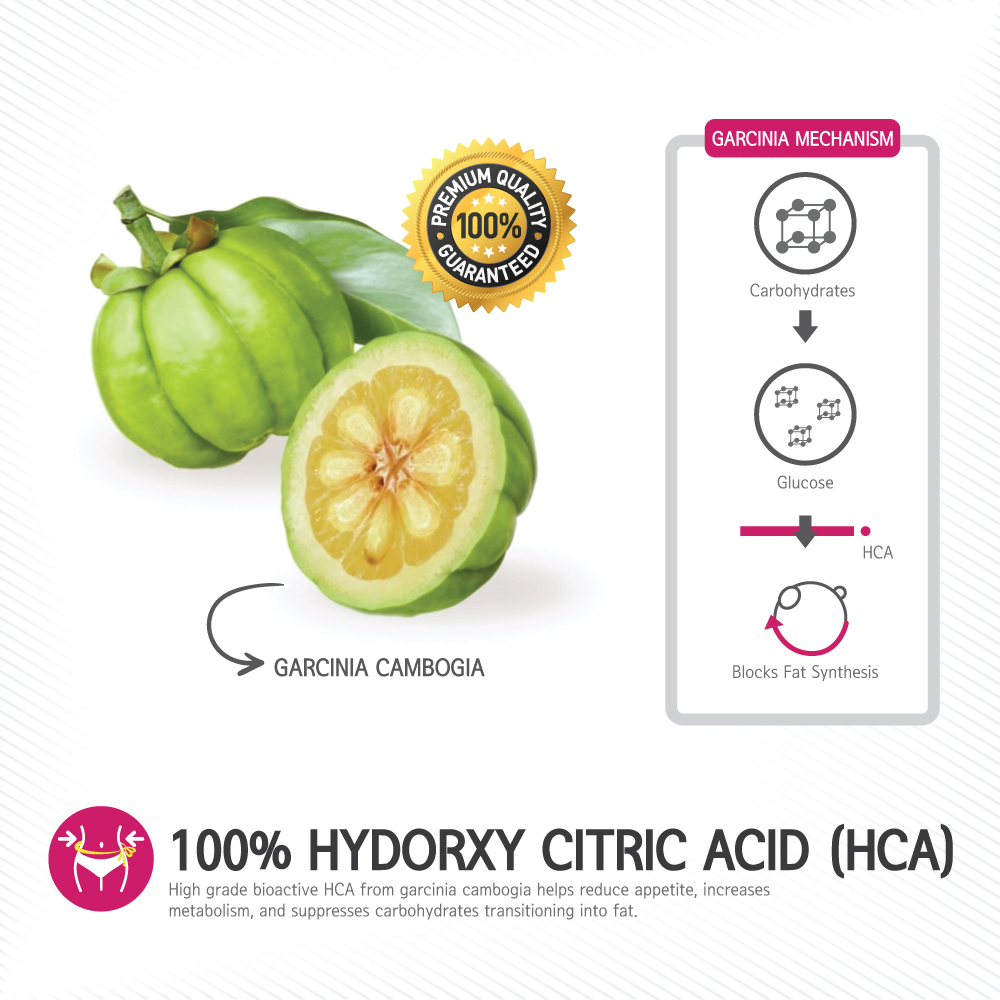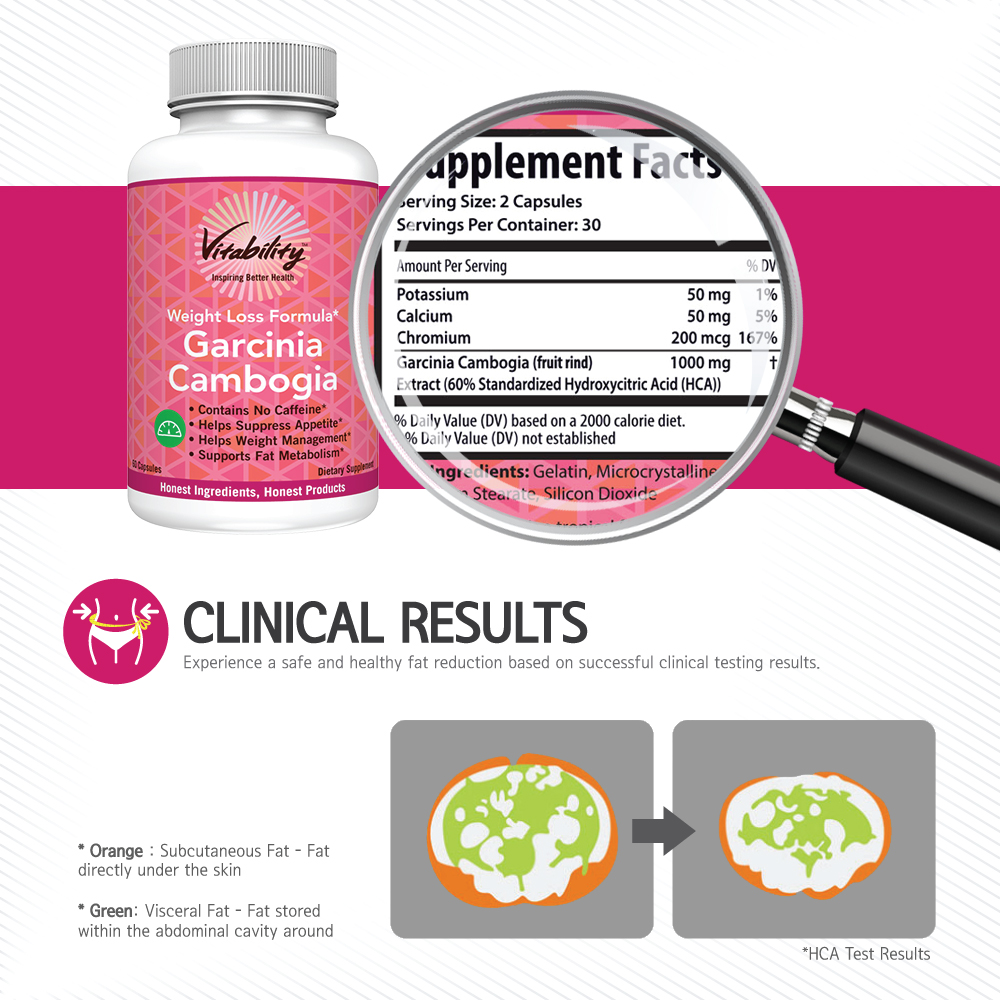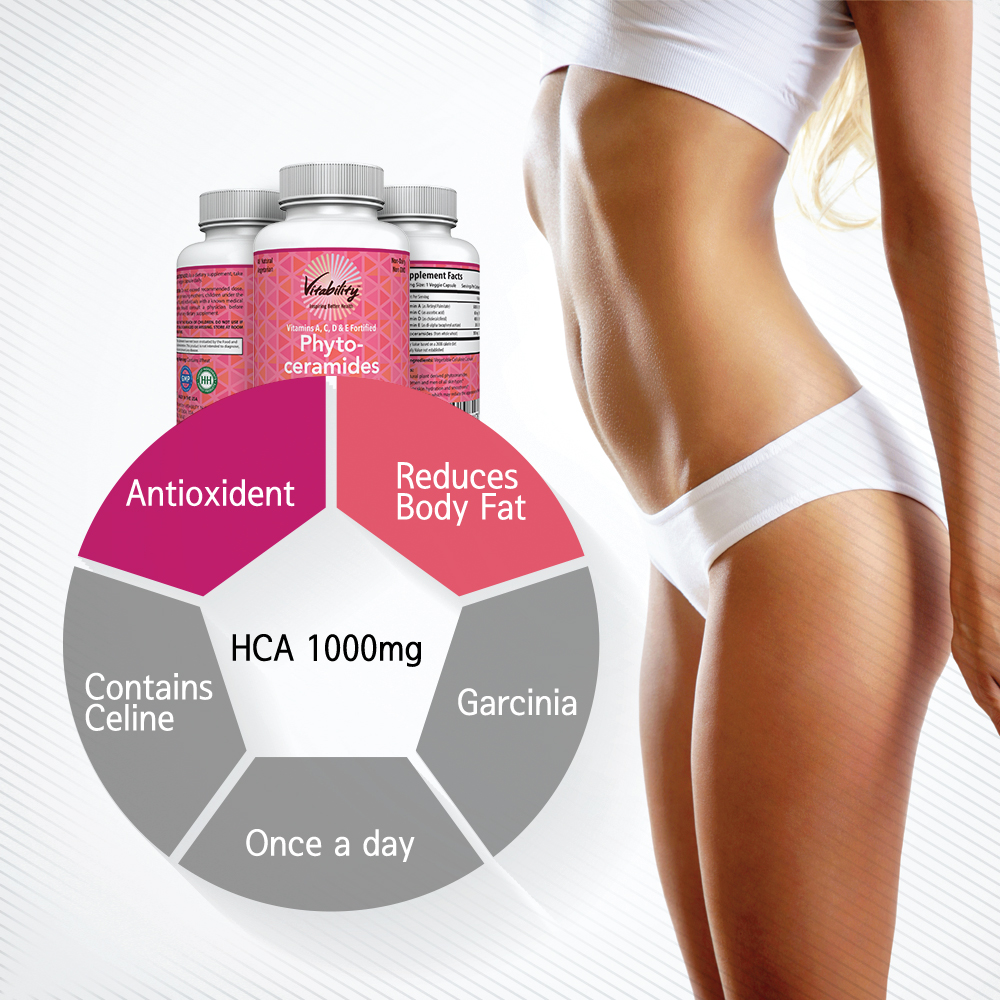 You Might Also Be Interested
Customers Who Viewed This Item Also View