Features & Highlights
Why you should buy this product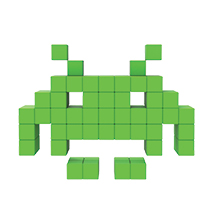 Geek's Reviewed
This 6 feet MFI certified Charging and Sync Cable is quite handy to have, especially if you have problem with short charging cables. The problem with the Lightning cable given to you when you purchase your iPhone is that it is only about 1 feet, which is just too short. With 6 feet, the Lightning cable should be long enough to plug into the wall outlet behind your desk, bed, or sofa.
Apple MFI Certified Lightning Compatible to USB Charge & Sync Data Cable (6ft/1.8M)
Among the many iPhone accessories that Accessory Geeks stocks is the fast-as-lighting Apple MFI-certified Lightning-compatible to USB charge and sync data cable. For those of you who are in a hurry — and who isn't? — this superior OEM cable can be a real time saver, because it charges and transfers data at lighting speeds. If you shop at Accessory Geeks, the Apple MFI-certified Lightning compatible to USB charge and sync data cable can also be a real money saver. We offer it at a deeply discounted price. Combine that with the free, fast shipping we offer on all our products, and you should be able to get this fine piece of OEM equipment delivered right to your door at what we believe to be an unbeatable price. With this Apple MFI-certified Lightning compatible to USB charge and sync data cable, you can connect your Apple iPhone, iPad or iPod with a Lightning connector to charge your device quickly and reliably or to sync with your media library, meaning you can download photos, videos and other beefy files much more quickly and easily. Or course, this will also allow you to upload files, notes and other data more quickly from your Apple iPhone, iPad or iPod to other devices faster as well. Delivering seamless connectivity between a USB-compatible PC or Mac and your Apple Lighting-powered device, this product can be plugged in from either side and has an eight-pin Lightning connector. Cable length is 6 feet, or 1.8 meters. Accessory Geeks offers this handy product in five colors, including white, black, pink, blue and green. This Apple-approved product is tough and durable but is available at an economical price from Accessory Geeks. If you have any questions about it, just ask our expert staff. Give us a call at our toll-free phone number during normal business hours (Pacific time), drop us an email or use our online chat feature. You'll get fast, helpful solutions that will save you money and time.
Enables seamless connectivity between a USB compatible PC or Mac and your Apple Lightning powered device Can be plugged in from either side unlike previous Apple data cables! Sync music and charge your Apple device at the same time 8-pin Lightning connector Enable data transfer and synchronization
Apple MFi Certified Lightning to USB Sync and Charging cable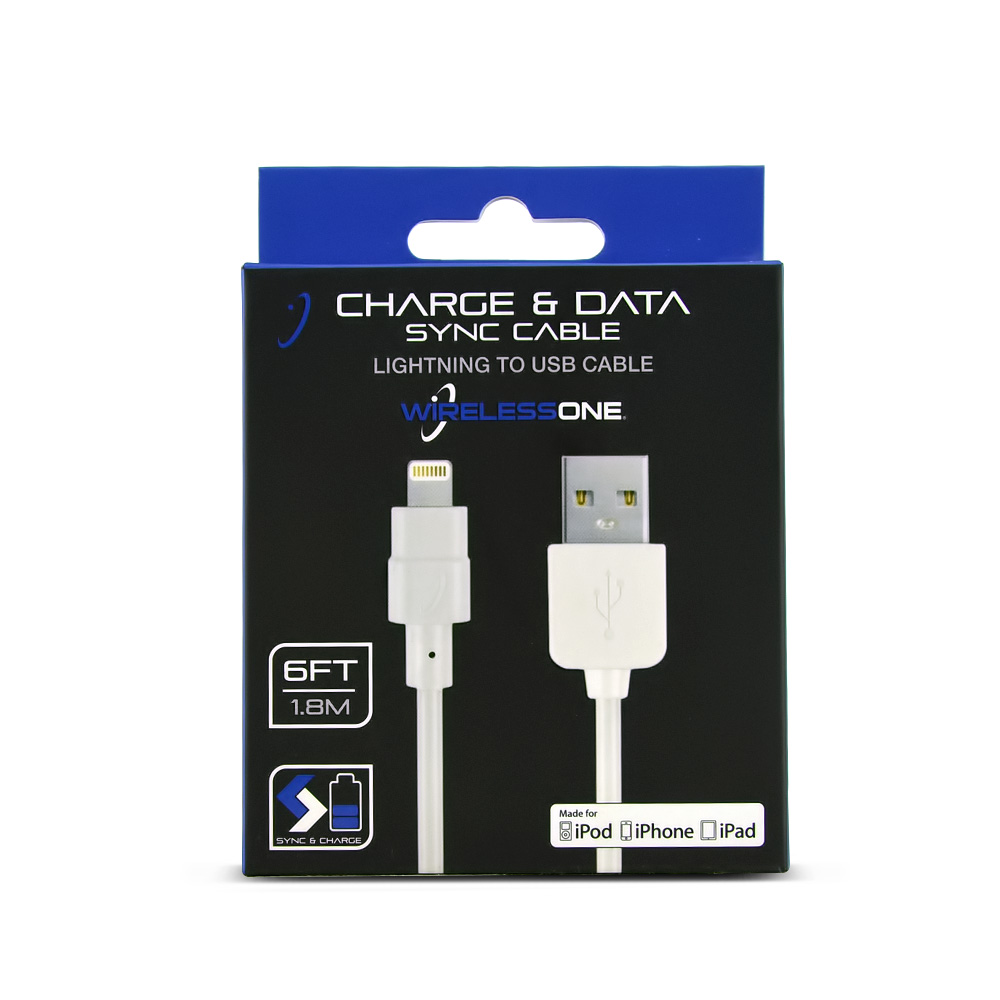 You Might Also Be Interested
Customers Who Viewed This Item Also View
Customer Reviews
peetee161
Jan 26, 2015 11:04:17 PM
Well made and really reliable
Got this cable for a low price with free shipping. I'm not expecting much for it's price but to my surprise it works fine as my old apple cable. This cable is very well made and works great.
Suzi
Jan 22, 2015 10:21:06 PM
Works great for charging and syncing
This one works great, both for charging and for syncing. It's easily a lot better than any of the other cables I've tried, longer and more durable, and it looks better.
Hilary
Jan 22, 2015 10:15:52 PM
Works fine
Exactly as the description says and works fine
Bryan D.
Dec 15, 2014 10:17:25 PM
Quality cable for a great price
I was looking for a better quality and price cable for back up use. This is the one, no other choice. Unbeatable price and strong quality. The most important is it does the work so well.

Pros:
-MFi/Apple Certified with no errors and charges at normal speeds
-Lightning tip/end is identical to Apple lightning cable so it will work with any case or other accessory
-Good price

No cons.
This is an excellent lightning cable and I highly recommend it.
Sam
Dec 15, 2014 10:12:38 PM
Perfect replacement
This lightning cable is a perfect replacement for your worn out Apple charging cord.
Patricia
Dec 14, 2014 10:53:43 PM
Great Cable !
This cable is great for someone looking for some extra charging cables for their iPhone, iPad, or iPod with lightning ports. The benefit of getting these is that they are MFI, meaning certified by Apple. In my experience with them, they work extremely well. Thus, I give them 5 stars. Thanks Geeks ! :)
Jayson
Dec 11, 2014 10:42:01 PM
Apple approved
This Lightning cable is Apple approved and 100% identical to the original cable's plug. It is made of one solid continuous metal shielding and looks and feels exactly like the original one. Will definitely buy this again if I needed another one. Thank you for this.
Dawn
Dec 3, 2014 11:05:27 PM
Works like my Original apple cable
After my last charger stopped working correctly due to wear and tear over its long use, I purchased this one immediately. It arrived within a few days and works like a charm. Pretty much identical in to the Apple brand charger. Thank you for this !
Frances
Dec 3, 2014 10:45:24 PM
Highly recommend
So far, this charger seems to be well constructed and has worked well. It is a few weeks old but the functional parts, including the cord and cord connections, all appear to be very sturdy. This is highly recommended to those who needs this kind of cable.
Clifford
Dec 3, 2014 10:38:15 PM
Works perfectly
Works perfectly. You can tell the cable is not one of those cheaply made ones that will charge your device only for a week. I would definitely purchase this again if I need a new one in the future.
Donald
Oct 7, 2014 4:36:54 PM
Functional Item!
This is a great item indeed, no regret with it, very useful to me! Worth the higher price knowing its Apple approved for my iPhone 6.
Write Your Own Review