Bluetooth
Geek's Reviewed The CODAClick has every function that the CODAWheel has, but the CODAClick is more trendy and fashionable compared to the latter. With the loophole feature from the Bluetooth remote, I found the CODAClick pretty convenient and handy when attached to my phone.
Features & Highlights
Why you should buy this product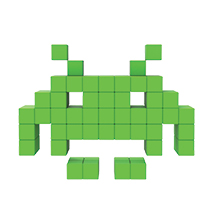 Geek's Reviewed
The CODAClick has every function that the CODAWheel has, but the CODAClick is more trendy and fashionable compared to the latter. With the loophole feature from the Bluetooth remote, I found the CODAClick pretty convenient and handy when attached to my phone. If you are the type who likes wearing pendants or necklaces, this device works and looks quite well around your neck. Rather than directly changing the music from my smartphone, I use the CODAClick instead and with just a few clicks, I can easily adjust the volume and choice of my songs. Slick and minimalist design while offering features that other Bluetooth remotes cannot. All with just a single button.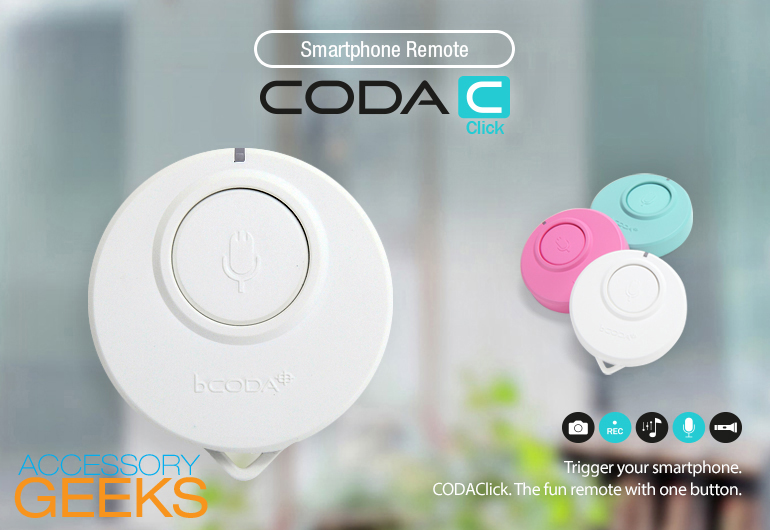 CODAClick: Bluetooth Remote for Apple iPhone 4/4S/5/5S/6/6 Plus (iOS7.0 or higher) - [White]
Stop fumbling with your phone
Put it on autopilot and think outside the touch screen
The power of your smartphone is just a click away
Trigger it with the CODAClick, the fun and single button Bluetooth remote
---
What is a CODAClick?


CODAClick is no ordinary clicker.
There's more to this tiny remote than meets the eye. In fact, this little intuitive device does it all with just one button. Everything your smartphone can do is right at your fingertips. CODAClick connects live with your phone via Bluetooth, even when your wireless headphones or in-car hands-free speaker is in use. Pairing is only a one-time step, and all subsequent connections are made effortlessly with a single click.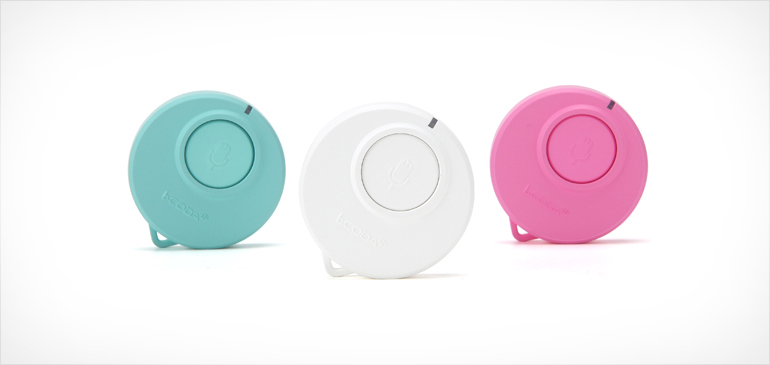 It comes in a pendant shape and in three different pastel colors. The button is rimmed to resist accidental presses so you can carry it in your pocket worry-free. It also comes with a Velcro and a lapel clip so you can stick it on a surface or wear it on your shirt. Its pendant form factor can also double as a keychain or a lavaliere.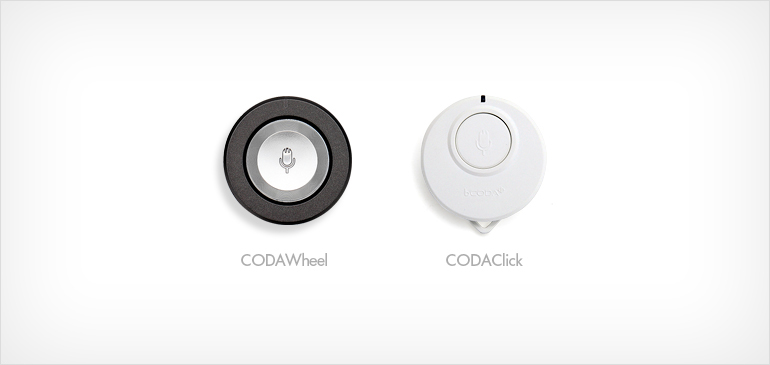 CODAWheel and CODAClick are sibling products with the same hardware and software genes. They look alike but dress differently. They serve the same purpose, just in different places. CODAWheel is a perfect in-car fixture for drivers so they can keep their eyes on the road and hands on the wheel, whereas CODAClick is a versatile, pendant-shaped portable gadget for everyday uses, anytime, anywhere. They also have the same parent, CODA Button App, which allows them to be at their best.
---
CODAClick Features
| | |
| --- | --- |
| Just Click and Shoot | CODAClick is a shutter release remote. Take better selfies and have fun doing it. Aim your phone and click on. Better yet, tweak your CODAClick to trigger a series of actions with a single click: shoot and tag photos with your location and text them to your buddies. |
---
| | |
| --- | --- |
| Just Click and Talk * | CODAClick is a voice recorder remote. Take voice notes while driving. Record an important meeting or dialogue. |
---
| | |
| --- | --- |
| Just Click and Discover ** | CODAClick is a locator remote. We've all been there: hurry to get ready for work in the morning, only to find yourself panicking over your lost phone. No more scavenger hunt. Just click and listen for a beep, sounding from under the couch. It works even when the phone is on silent mode. |
---
| | |
| --- | --- |
| Just Click and Ask | CODAClick is a voice command remote. Press and hold CODAClick to summon Google Now or your phone's built-in voice-enabled app. All the while, keep the phone in your car's cup holder or in your pocket. |
---
| | |
| --- | --- |
| Just Click and Listen | CODAClick is a music remote. Click to play/pause. Click twice to skip forward. Click thrice to go back a track. Turn volume up/down. Retrieve song info while playing. |
---
| | |
| --- | --- |
| Just Click and Toggle | CODAClick is a toggle remote. Turn the camera flash LED on/off with a click. Instantly switch between multiple button settings with a click. |
---
| | |
| --- | --- |
| Just Click and Explore ** | CODAClick is a custom remote. Customize and automate action sequences to your liking. Turn your phone on/off with a click. Modify the number of clicks to perform personalized tasks. |
---
| | |
| --- | --- |
| Just Click and Trigger | CODAClick is a third-party app remote. Your favorite apps are just a click away. Run CODAClick-supported apps at the click of a button. Launch your favorite camera app and do your thing with a click. Prompt a clock app to announce time. |
---
* The feature will be available for iOS in August; ** Android Only
CODAClick! Click on!
---
Compatible App
The CODAClick is continuously evolving to become the one and only universal smartphone remote control, that serves reliable functions for various 3rd party applications. Our efforts in expanding the functions of compatibility will add to the value of the CODAClick and its ability. Current applications which are compatible with the CODAClick is as follows:
Voxer / Zello (Group Voice Chat)
If you and your friends are Voxer or Zello users, CODAWheel becomes a push-to-talk button right on the steering wheel. Just give it a push, and you are talking instantaneously with your friends, live and for free. This feature will be useful for communicating in multi-partied group travels or errands. Communication can is made using the vehicle's internal hands-free device, while the CODAClick operates as the Voxer's and Zello's push-to-talk button.

Candy Camera
Candy Camera is one of the most popular camera application that provides various real-time filters, camera effects, and photo editing tools to easily enhence photos, especially self-camera photos, taken on your smartphone. With CODAClick, you can easily control camera shutter release, switch filter effects, and take selfies without shaking.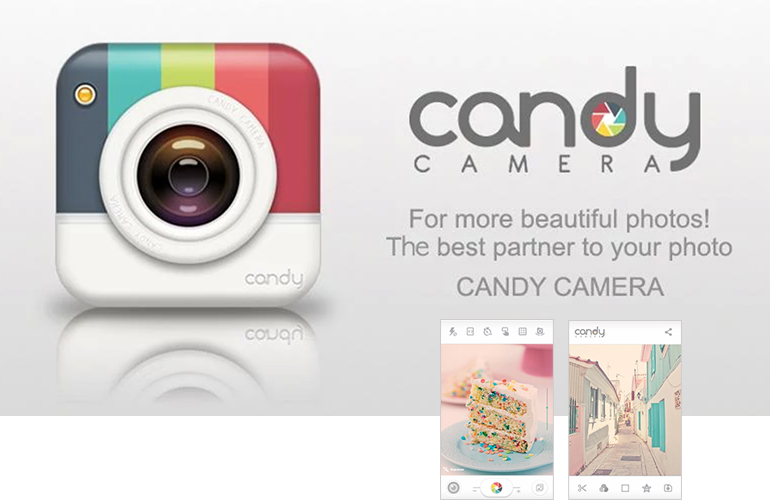 VoiceCadday+ (Android only)
Turn your smartphone into a caddie on a round of weekend golf, with CODAClick, a one-button Bluetooth remote. Upon installing VoiceCaddie+ app on your phone, CODAClick interacts with the app and becomes a vocal caddie at your fingertips. Click to hear the yardage to the hole, select the targeting green, toggle units between yards and meters, plus more. Set yourself free from squinting at your smartphone in bright sunlight. CODAClick saves battery, too.

* CODA Button-supported third-party app offerings may vary between Android and iOS devices.
Additional Features on Android
CODA Wheel provides several additional features on Android system. Some of the features include, time announcement, launch user-selected apps, emulation of back key and power button, volume control of media playback, etc.
---
Contents in the Box
Included:
- CODAClick, clip, Velcro sticky back fastener, manual
---
Requirements and Specifications
Requirements
- iOS 7 with Siri
- Android 4.3 (latest Jelly Bean) or later:
CODA Button App will NOT install if your phone does not meet the version requirement.
Before you purchase CODAClick or CODAWheel, you must first check your phone version by going to Settings > About Phone.
You may also bring your phone up to date to the latest Android by going to Settings > About Phone > Software Update.

Specifications
- Bluetooth 4.0
- Dimensions: 35.9mm(W) x 39.25mm (H) x 8.9mm (D)
- weight : 9.0g
- Range: up to 50 meters(depends or phone)
---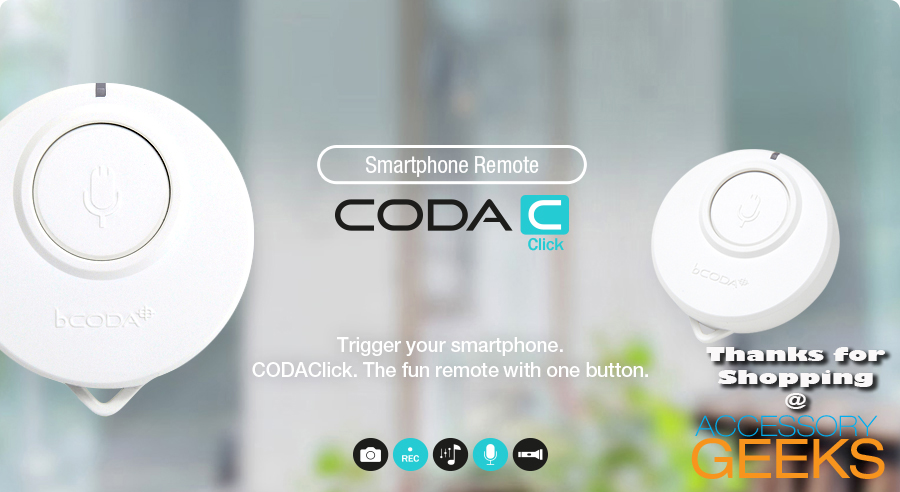 You Might Also Be Interested
Customers Who Viewed This Item Also View
Customer Reviews
Auros
Jun 17, 2015 12:45:10 AM
seems to work for what I wanted it for, but need to figure out how to carry it effectively
It took me about 15 minutes to get set up for what I wanted the button for, which was activating the Zello walkie-talkie app without unlocking my phone. Quite pleased.

Now I just need to figure out how to mount it to my wrist or belt, or otherwise secure it against my body, so I can use it while biking or jogging. Having it bouncing on a strap is not ideal.

I decided to try ordering a nylon watch strap; I think I should be able to mount the button that that somehow. If I can't make that work, I may look at a the wrist wallet / pouch thing; I figure I can zip it inside, and just press it through the fabric.

It'd be nice if bCoda would include, or sell, a good wrist-mount solution.
Hames
Mar 24, 2015 11:08:01 PM
Very useful and functional
This Bluetooth remote is really worth it.

Pros : Very useful and functional, easily connects/sync on your iDevice with iOs 7 and up. Functional, very easy and fun to use with the it's 3rd party Apps. Lightweight.

Cons : Price a little high but I can say that it's totally worth it,

You must try this guys ! Thanks geeks !
Nick
Mar 24, 2015 10:41:15 PM
Five stars !! :)
Great item !! Definitely 5 stars !! :)
Victor
Mar 23, 2015 10:07:26 PM
Highly recommended
Quite confusing on the usage of this remote the first day I received the item but I'm surprised on how many functions it does have and add on my phone. Been using it for my new iPhone 6, no problem so far. I highly recommend this item.
Janice
Mar 23, 2015 8:32:08 PM
This really work !
This codaclick really works ! At first I'm having a little doubt to buy because of it's price but then I've decided to buy it. No regrets at all, this is very useful and performs really well. Very useful and makes it easier to get selfies ! Thanks AccessoryGeeks.com :)
Write Your Own Review