Sports Wear and Equipment
Features & Highlights
Why you should buy this product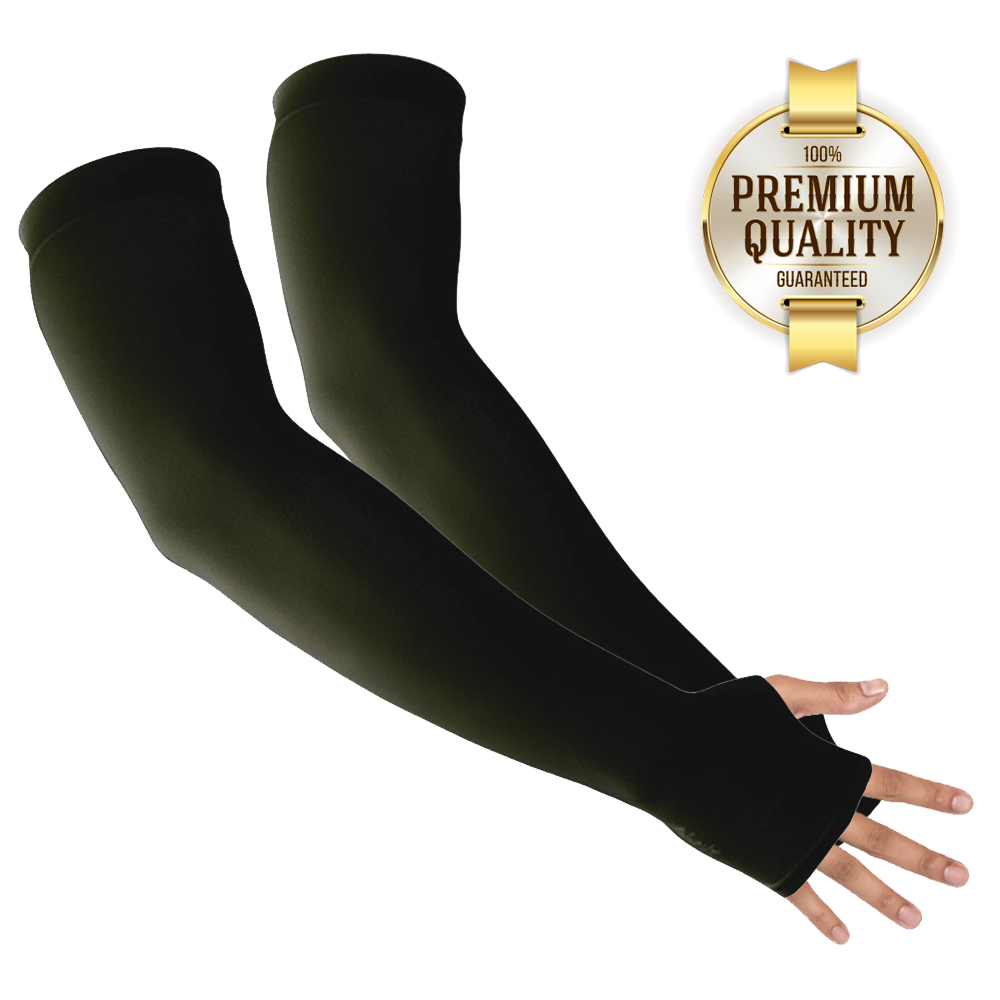 N-Rit Tube 9 Coolet Cooling Compression Sports Fingerless Glove Arm Sleeve [Black] w/ 99% UV Protection for Outdoor Activities (Golf Training Cycling etc)
Product Features:
Compression technology allows for improved muscle recovery and reduces fatigue/soreness
Cool-X Technology keeps the arm cool and dry quickly
Protect your arms: UPF 50+ sun protection provides 99% UV protection so you don't need to worry about sun damage
High quality fabric is soft, lightweight, and absorbs sweat/moisture rapidly, allowing you to keep cool in the heat
Material: 80% Nylon, 13% Polyurethane, 7% Polyester
One Size Fits Most
Suitable For:
- Golf
- Basketball
- Baseball/ Softball/ Cricket
- Runners/ Joggers/ Crosscountry Runners /Marathon Runners
- Weightlifters
- Athletes
- Cyclists / Motorcylists
- Gym Workouts/ Cross Training
- Fishing
- Tennis
- Hiking/ Trekking
- Volleyball/ Racquetball
- Truck drivers
- Driving to work
- Those out in the sun
- Any activities where you need to cool your arms, boost muscle performance, and speed recovery




High Performance Fabric - Aqua X technology keeps you cool, and protects your arm from harmful UV rays (UPF : 50+)
Proven Compression Technology - Actively supports your muscles tight; offers great forearm protection & minimizes injury
Flat Lock Seams Stitching - Seamless knit structure allows flexible mobility
Anti Odor & Anti Itch Material - Pulls moisture away from the skin and dries quickly; comfortable even with longer use
Material : Aqua X (84% Nylon, 14% Polyurethane, 2% Polyester) Fits most junior to adult (15")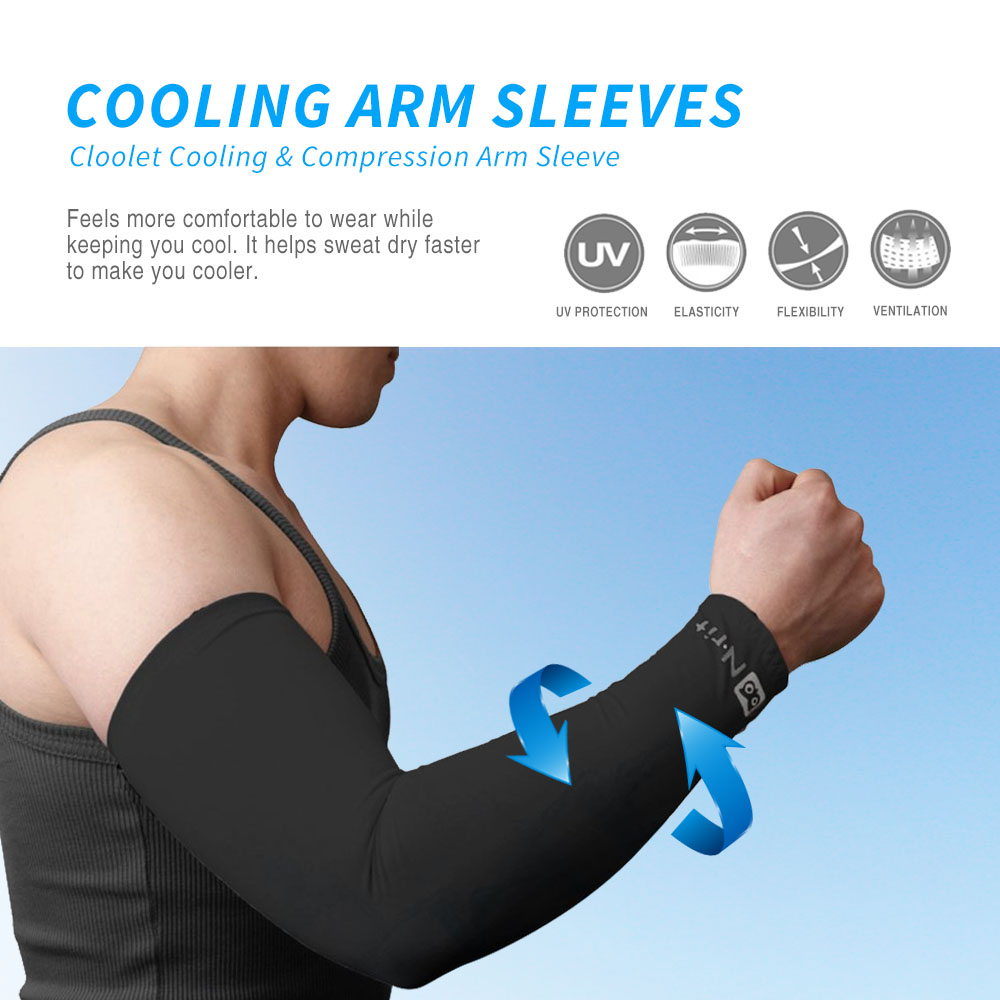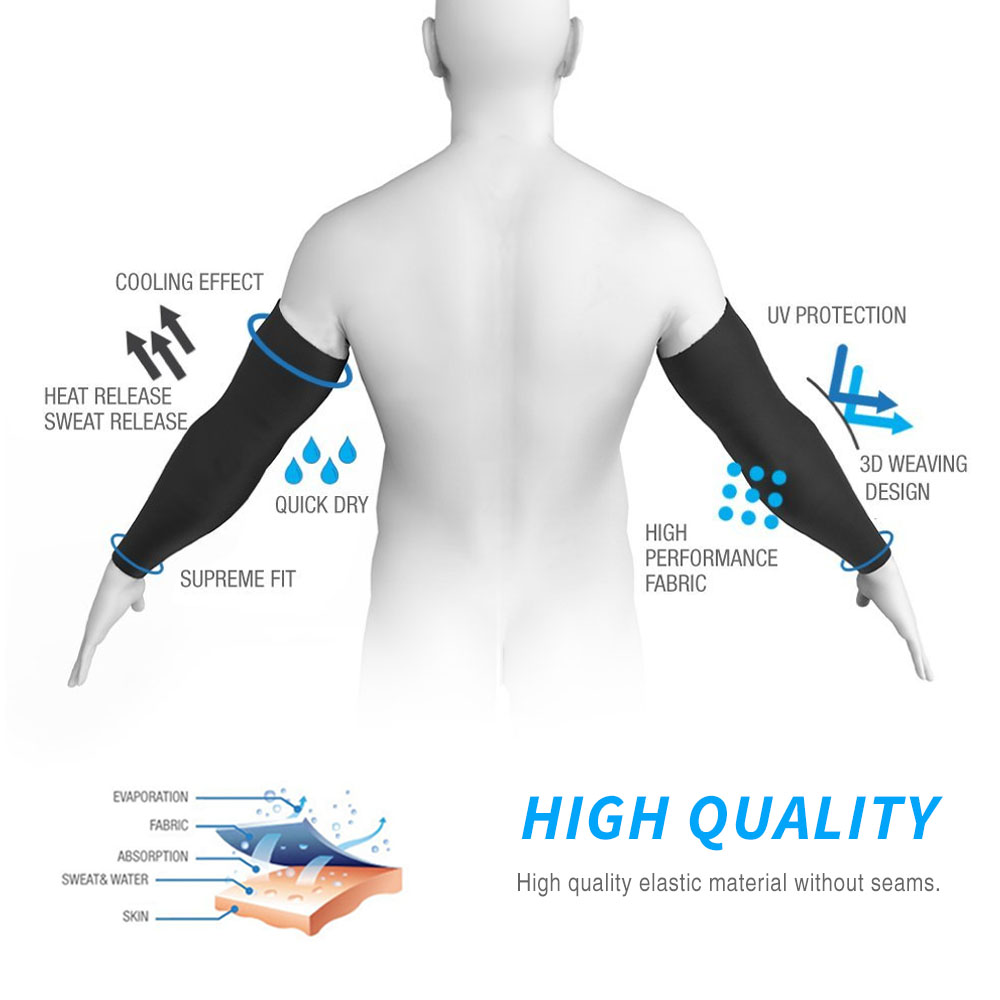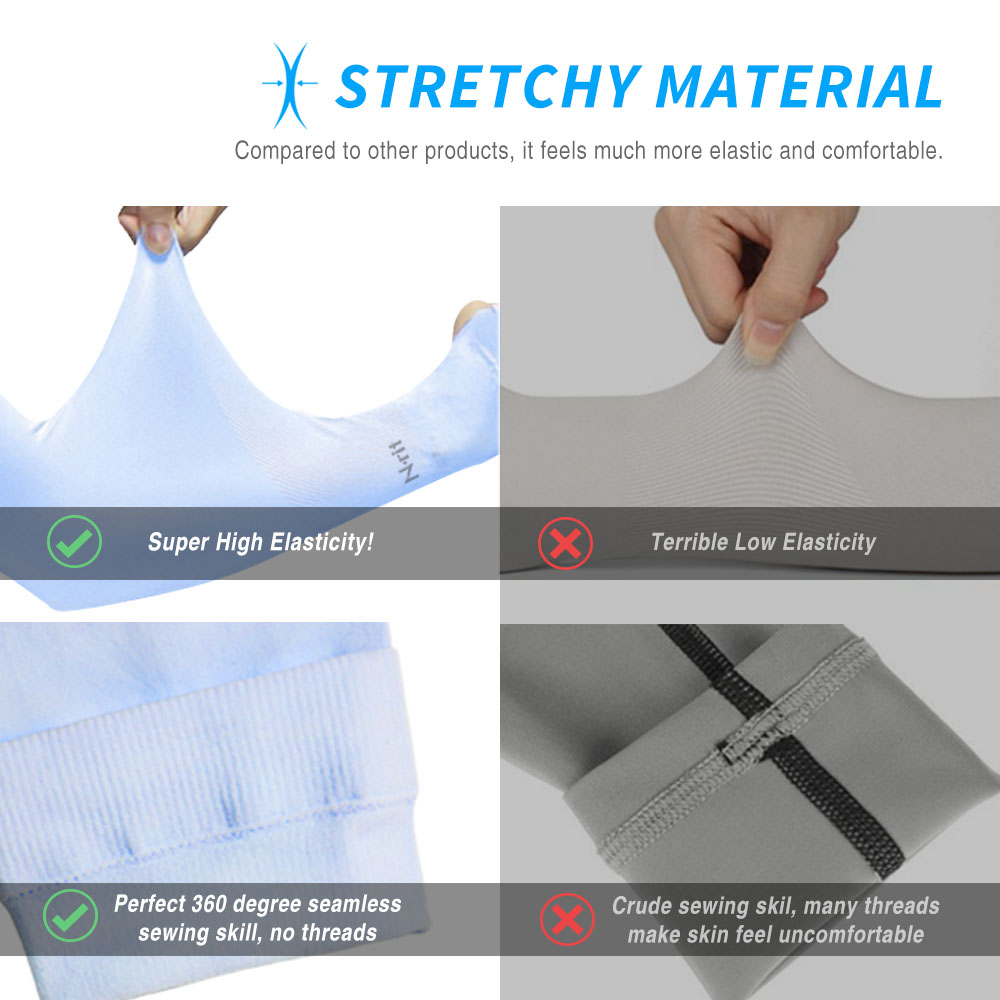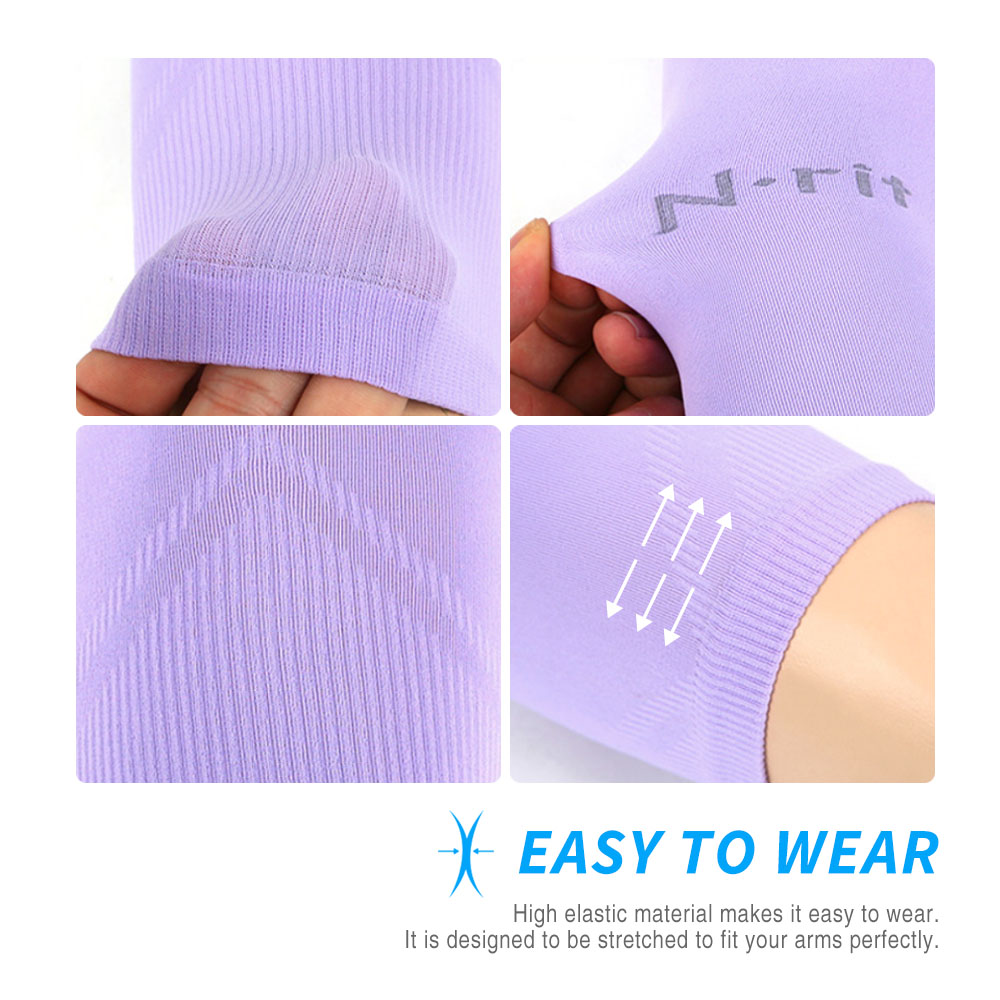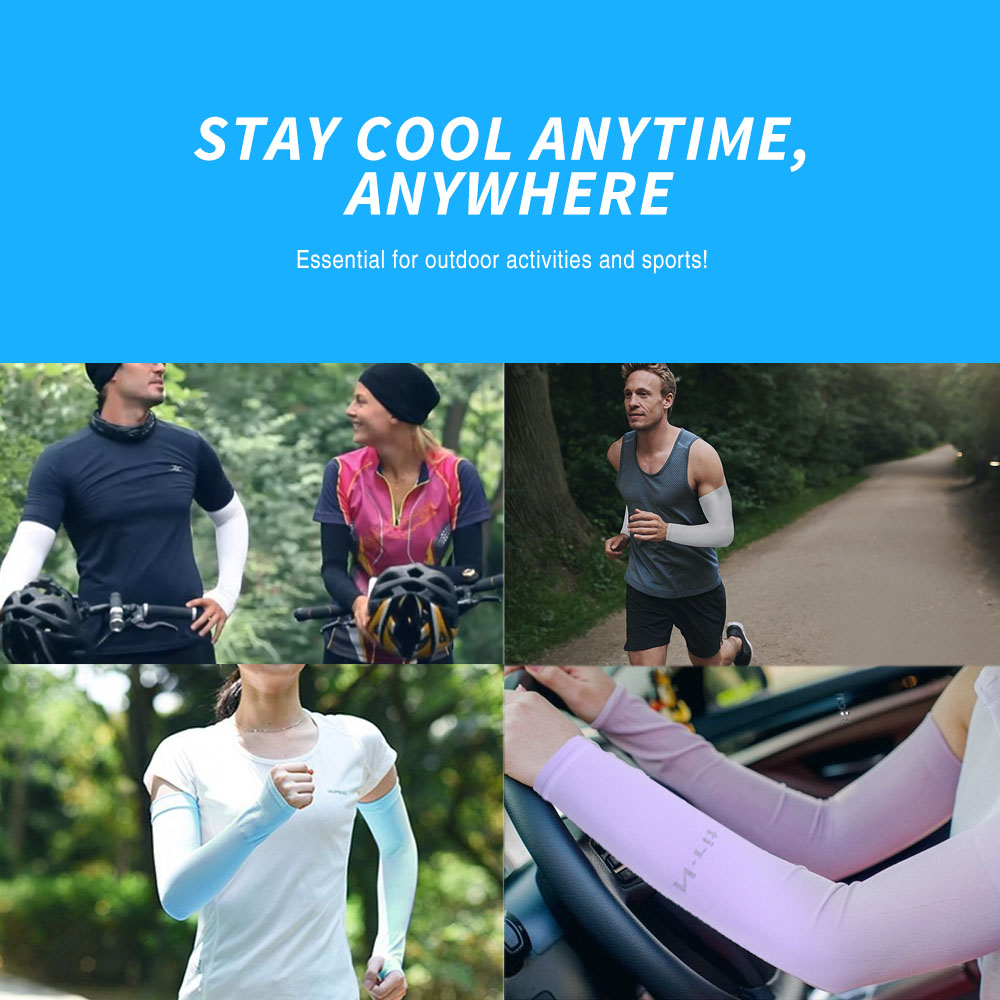 You Might Also Be Interested
Customers Who Viewed This Item Also View
Customer Reviews
Andie Howard
Mar 27, 2019 12:21:15 AM
very pleased with the fit and comfort
Plyaing tennis in the hot and humid was terrible. I sweat a lot, then I bought these and amazed at how well they worked. Very pleased with the fit and comfort.

Margie Scott
Oct 9, 2018 12:18:44 AM
super quality fabric
Super quality fabric and great design. They look smart, comfortable to wear, and very useful. Perfect on any outdoor activities. This is great arm sleeves for the price!
Noah Russel
Jul 10, 2018 8:59:33 PM
great sleeves
Just what I need for open road rides in the hot sun. Love the texture and feel not too heavy or light and it stretches nicely. I bought it for bike riding and other outdoor activities. Great sleeves!
Homer Viray
May 23, 2018 9:53:04 PM
super quality fabric
Super quality fabric and great design. I bought them to protect my arms from the sun when I'm driving far. Very satisfied!
Sally Mcbride
May 16, 2018 12:31:03 AM
looks good
Fits well, looks good, and this arms sleeve was just I wanted. It has a nice stretch when putting on and the measurement is long enough to reach all the way. Very happy!
John John
Sep 19, 2016 11:54:07 PM
fits great
I love the fits on my arms it does block the sun. These gloves are pretty long, stretchy and the fabric is quite soft and comfort. Exactly what i wanted. Perfect for summer driving and biking. Very satisfied in my purchased.
Write Your Own Review