Made for Samsung Galaxy S6
Features & Highlights
Why you should buy this product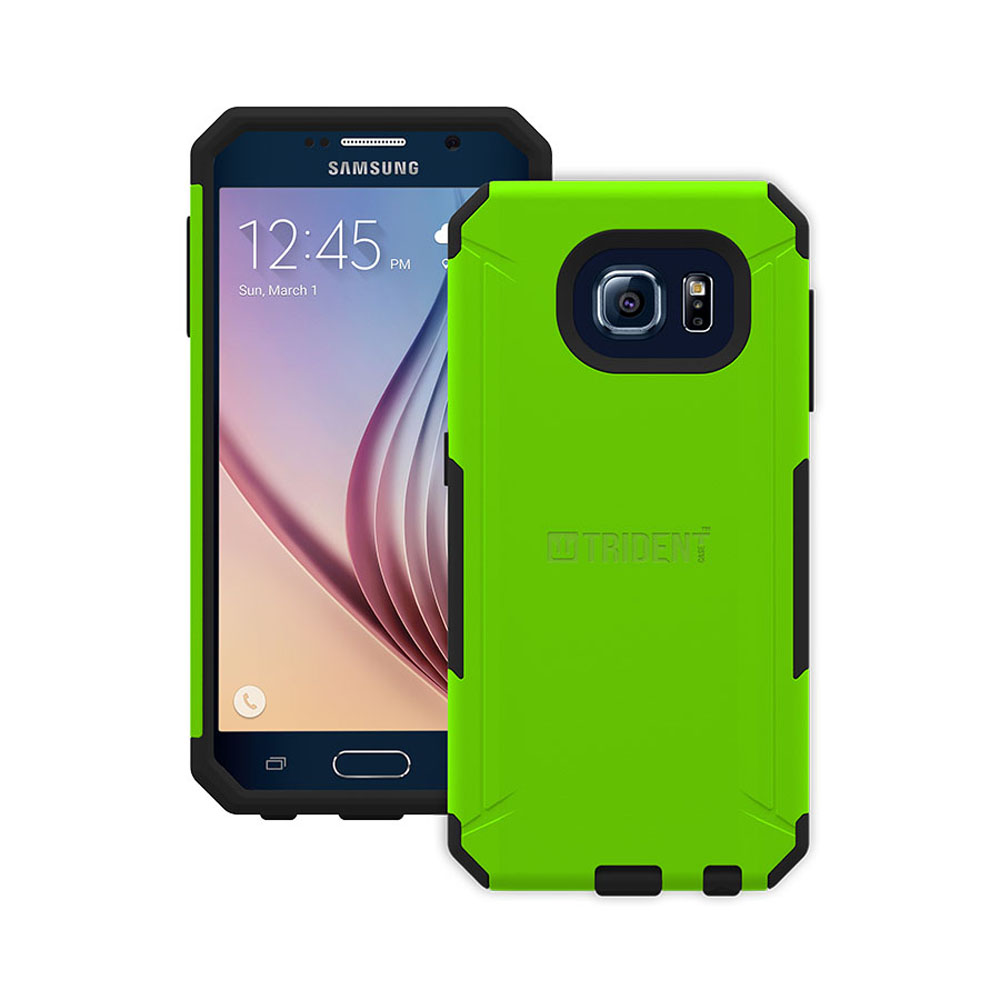 Samsung Galaxy S6 Case, Trident [Lime Green/ Black] AEGIS Series Slim & Rugged Hard Case Over Silicone Skin Dual Layer Hybrid Case w/ Free Screen Protector
The Aegis offers full protection with a creative design to keep the Samsung Galaxy S6 safe and unharmed without compromising its advanced functionality. Unlike Trident Case's other series of cases, with the Aegis, the silicone layer is on the inside in direct contact with the Samsung Galaxy S6 with a hard polycarbonate shell on the outside. This is to prevent the easily-scratched back of the Samsung Galaxy S6 from getting damaged. It also makes the case easier to casually slide in and out of pants pockets. This has been tested according to Military Standard MIL-STD-810F and is approved by the United States Department of Defense.
Degradable, compostable and recyclable. With investments in renewable resources, Trident has taken the lead by implementing its Green Protection Plan. Rather than degrading in a landfill over 500 to 1000 years into a toxic byproduct, Trident's bio-enhanced plastic degrades in approximately 25 years into carbon dioxide, water and methane. The strength, appearance and integrity of the bio-enhanced cases exceed those of standard cases with no increase in price.
Protect your Samsung Galaxy S6 and go green at the same time!
Bio-Enhanced Hardened Polycarbonate Exterior: drop-tested 26 times onto concrete from 4 ft. (average height dropped from by owners)
Inner Impact-Resistant Silicone: double-thick silicone corners, along with anti-skid pads, protect the device from impacts, while giving extra protection to fragile impact zones.
Silicone plugs, dust filters, and included clear screen protector keep moisture, dirt, and debris away from your device.
All materials are 100% RoHS compliant and meet Military Standards MIL-STD-810F!
Degradable, compostable, and recyclable.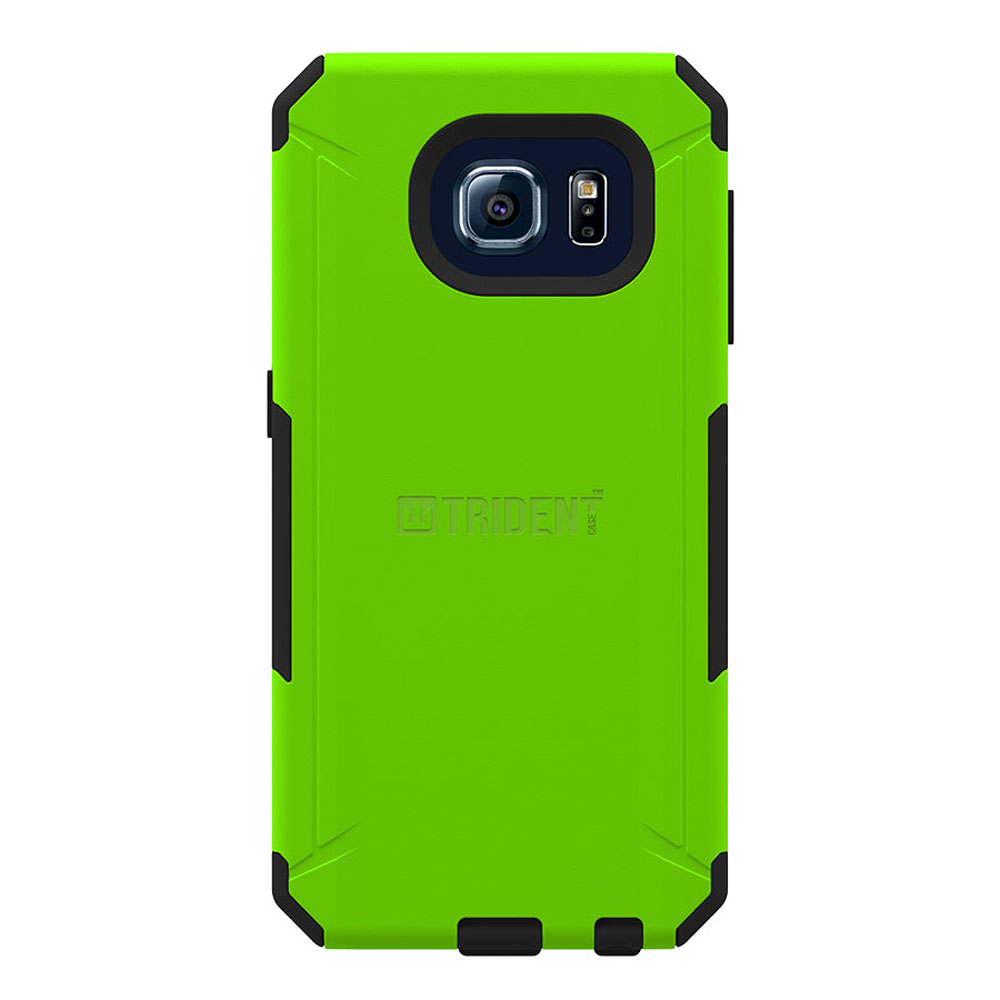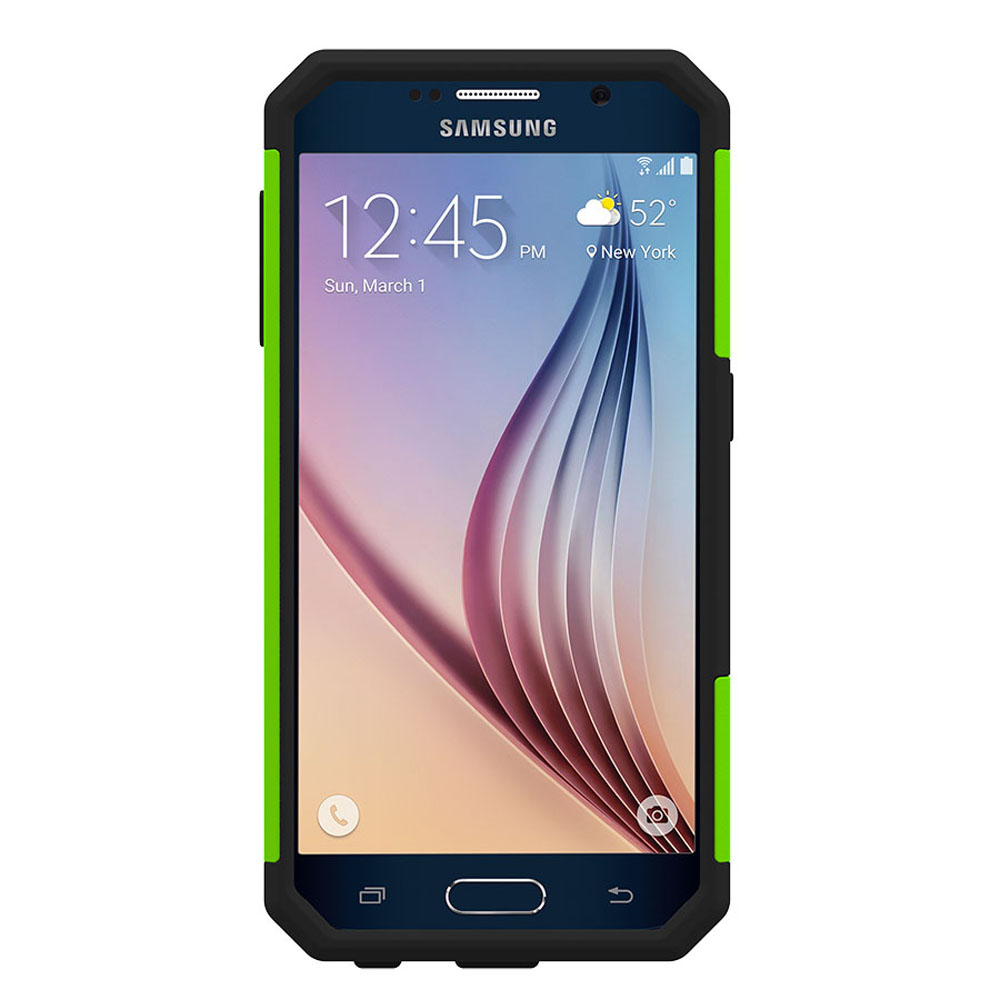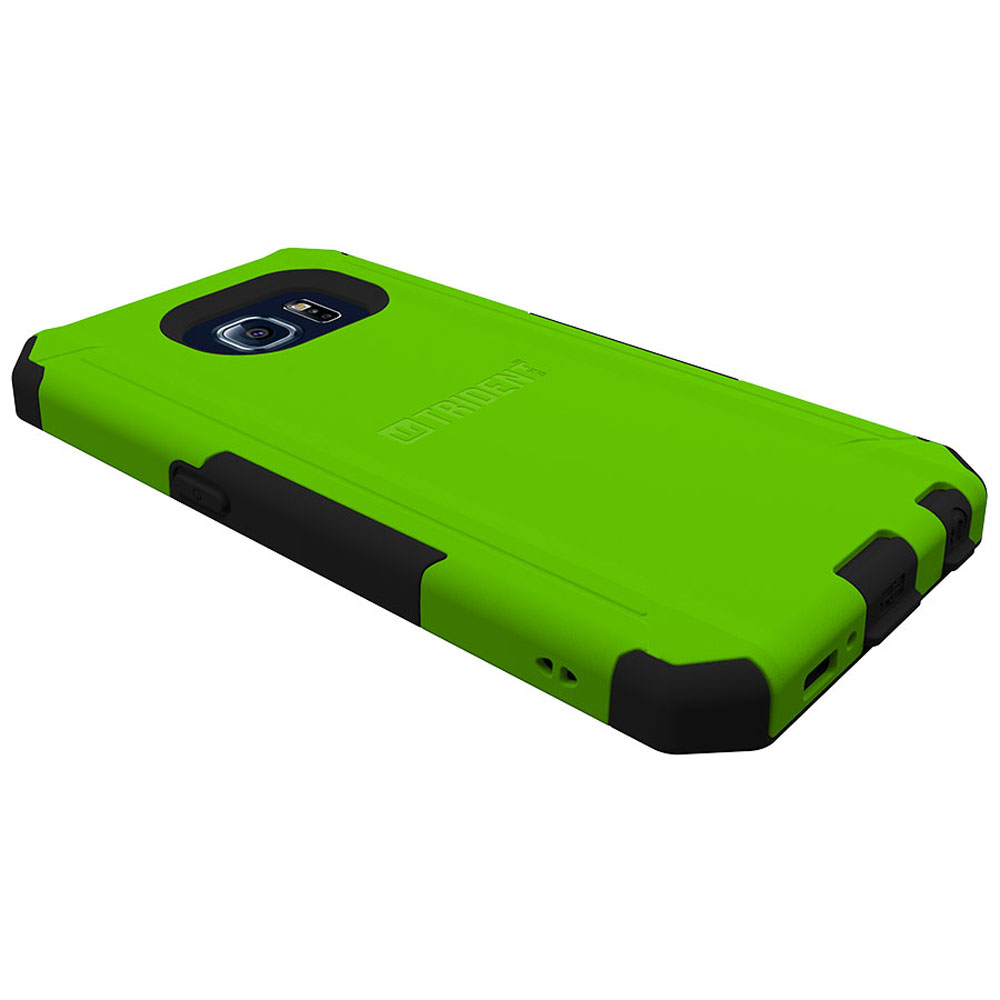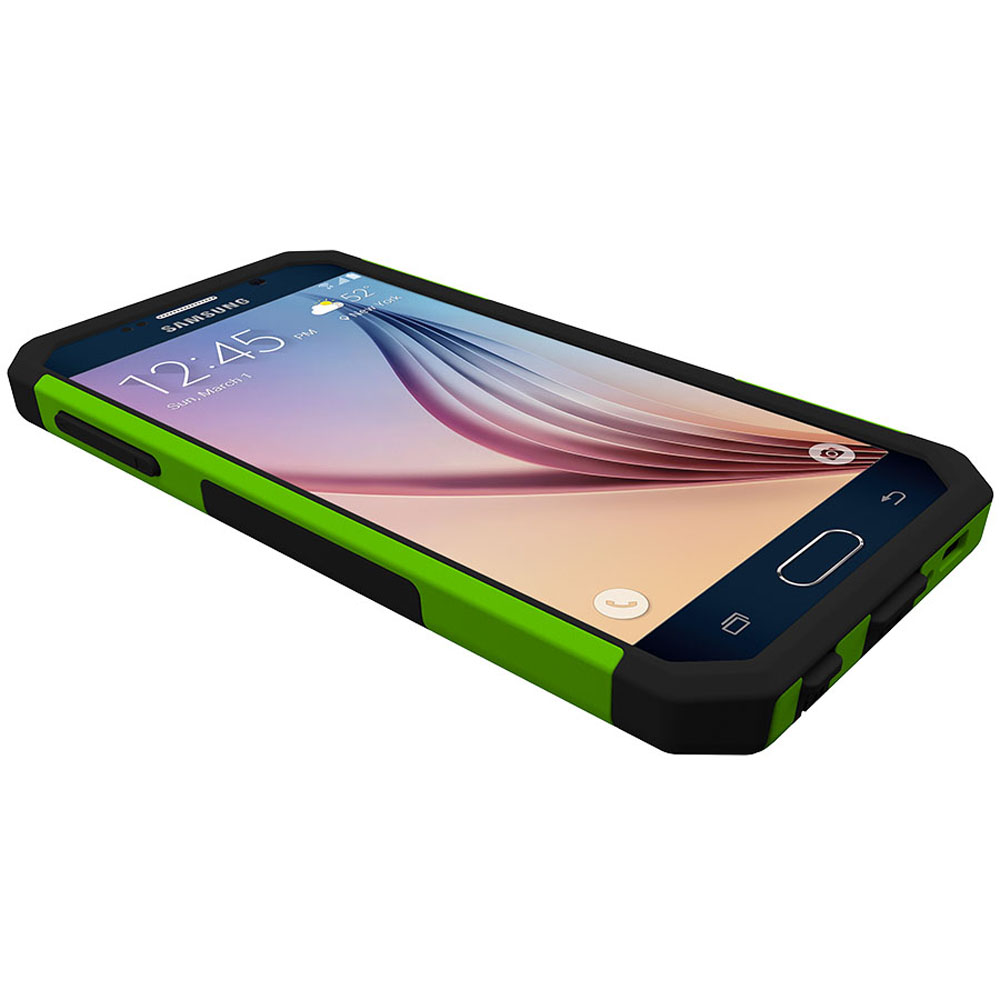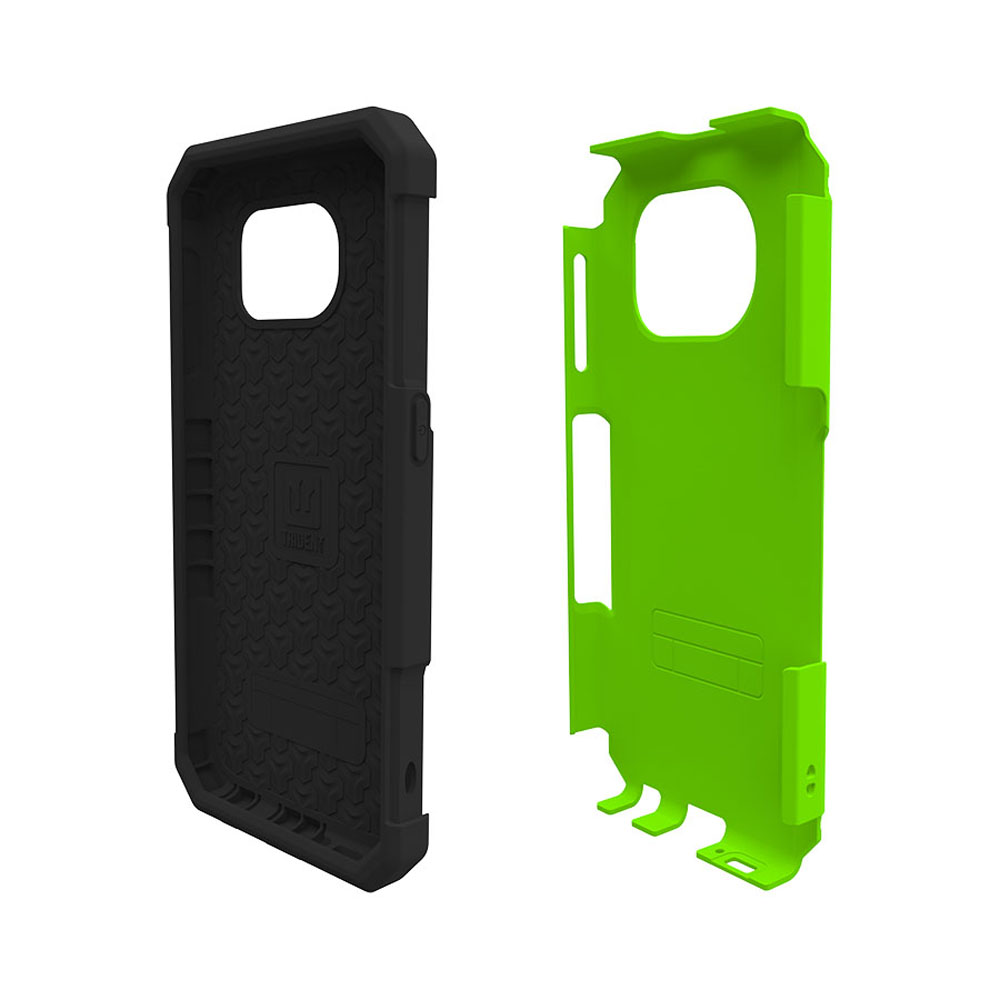 You Might Also Be Interested
Customers Who Viewed This Item Also View
Customer Reviews
Hebinx
Aug 30, 2015 1:11:06 PM
Sleaker case, same great protection
Before I ordered this case I had a very similer trident case on my Nokia Lumia 928. I decided to purchase this case because of how impressed i was with my prior case and this one does not dissapoint. The case is soft in all the right spots while providing a large enough lip to protect from face plants. The hard section has been made to guard from sharp impacts and guards all the right points. The button guards are not inhibiting at all and the dust guard for the charge port is very easy to set back into place and open up. The Slimness of the case was a little concerning at first but upon arrival I could see that it was going to be all the protection I needed as well as allowing me to confortably fit the phone in my pocket and easily pull it out with little hassle.
Write Your Own Review