Features & Highlights
Why you should buy this product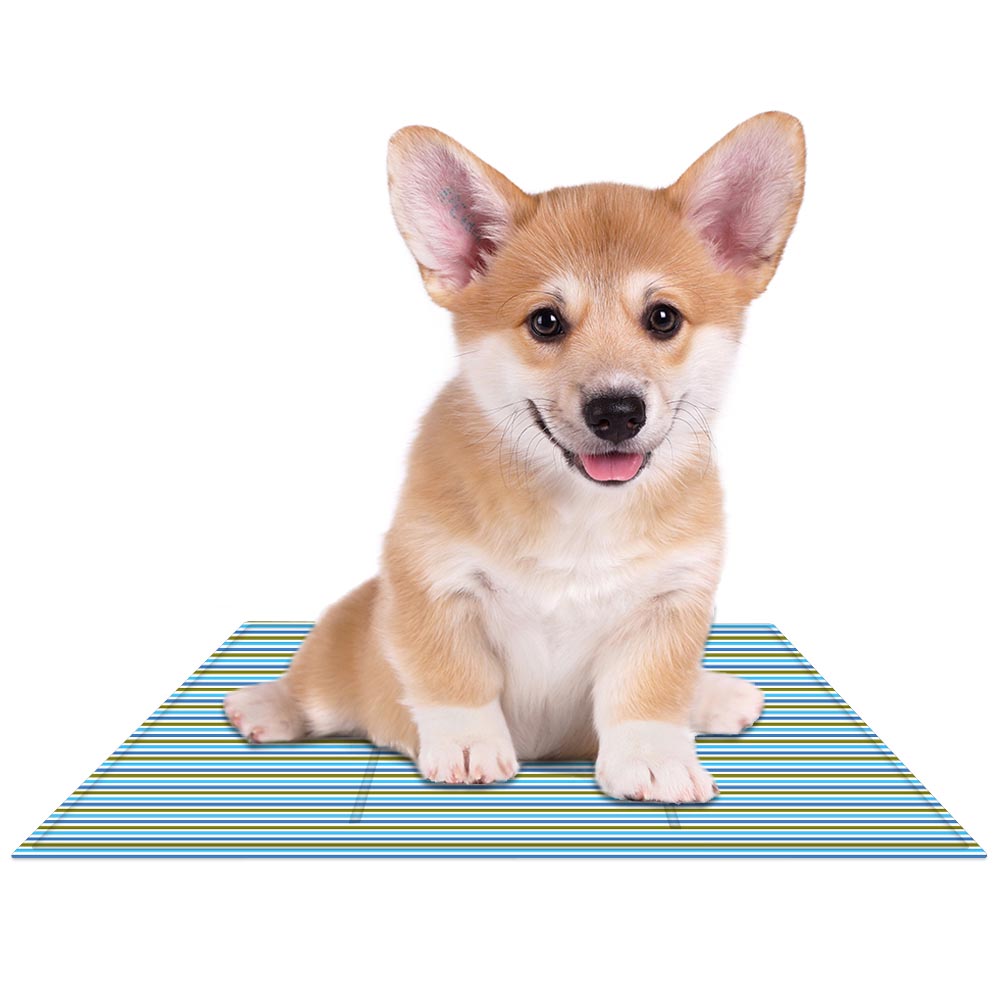 Eutuxia Comfort Cooling Pet Mat, Perfect for Floors, Couches, Car Seats, Pet Beds & Kennels, Non-Toxic Gel So No Chilling Required, Perfect for Dogs/Cats/Hamsters/Birds/Ferrets
Small and compact, this Eutuxia Comfort Cooling Pet Mat is perfect for that summer day, or even the winter day! Did you realize that our pets bodys tempature does not cool down as much as ours, so this mat is the perfect solution. The Soft, Puncture-resistant, Soothing, Coolness and durable mat also provide comfort for older pets who may suffer from joint pain. This innovative mat also keeps your pets cool by creating a lower temperature than your pet's body temperature. Dogs Absolutely Love the pad, but it is also designed for Cats/Hamsters/Birds/Ferrets and your other favorite family! Also perfect for winter when all the heaters are blasting, our litle furry friends might get too hot, so this will cool them down.
Small and compact
Also perfect for small Dogs/Cats/Hamsters/Birds/Ferrets
Easy to clean, use a wet cloth to wipe down product and completely air dry
Great for indoor and outdoor use
Use in the summer and winter!
Size: 11.8 inches by 15.7 inches
This cooling mat does its job of keeping you or your pet cool in hot summers! It can be used in various applications. It will definitely fit most of small or medium sized pets such as cats, dogs, hamsters, ferrets, birds, etc. You can also use it for your couches, chairs, car seats, floors, etc. It is also useful as a pillow, or on bed to keep you cool throughout the night. Please make sure that this cooling mat is the right size for your needs before purchasing.
The cooling mat is made out of non-toxic water absorbing polymers so it is 100% safe to use for pets and humans. The outer material is made of 65% polyester and 35% cotton. It is a soft gel pad that keeps you or your pets comfortable, while keeping you cool.
Cooling mat is very easy to clean in case it gets dirty with daily use. You can use a wet cloth to wipe down the product and then air dry it completely. You can also wash by hand or by laundry with cold water, then air dry it completely. Please do not iron or dry clean.
Cooling mat can be folded two times for easy storage. It is also portable and great for traveling. It is great to have this handy. Use it whenever you feel the heat. Definitely a must have item for those who tend to get hot and sweat easily.
The dimensions of this product is 15.7 x 11.8 inches and .125 inches thick. When the cooling mat is folded, it is 11.8 x 5.3 inches and less than 1 inch in height. The size is perfect for small and medium sized pets.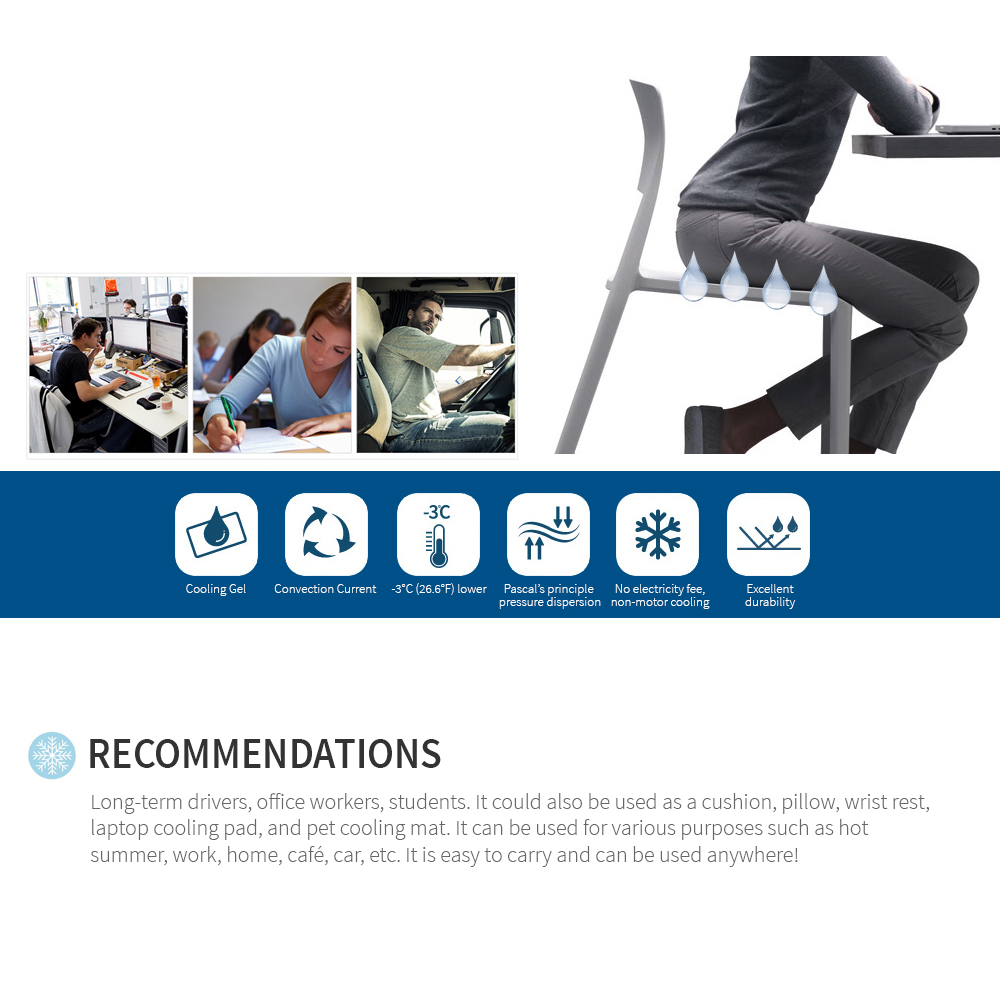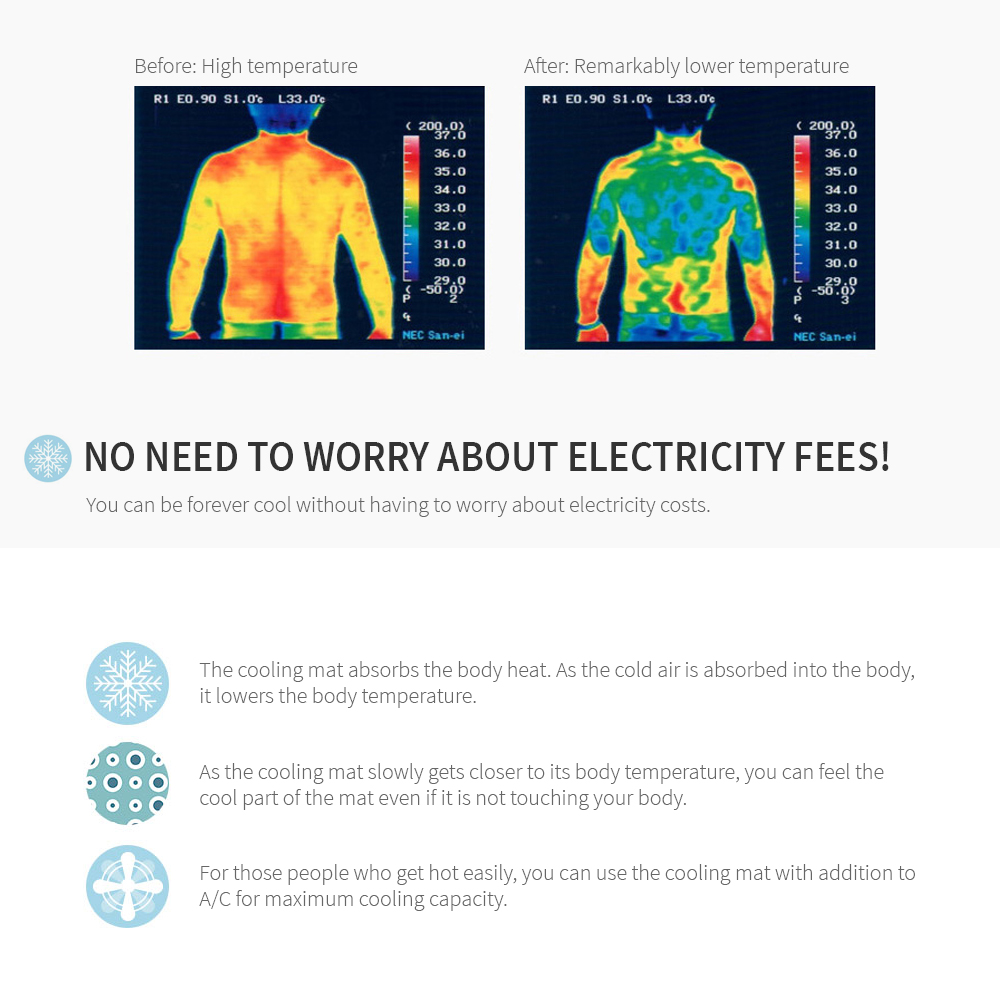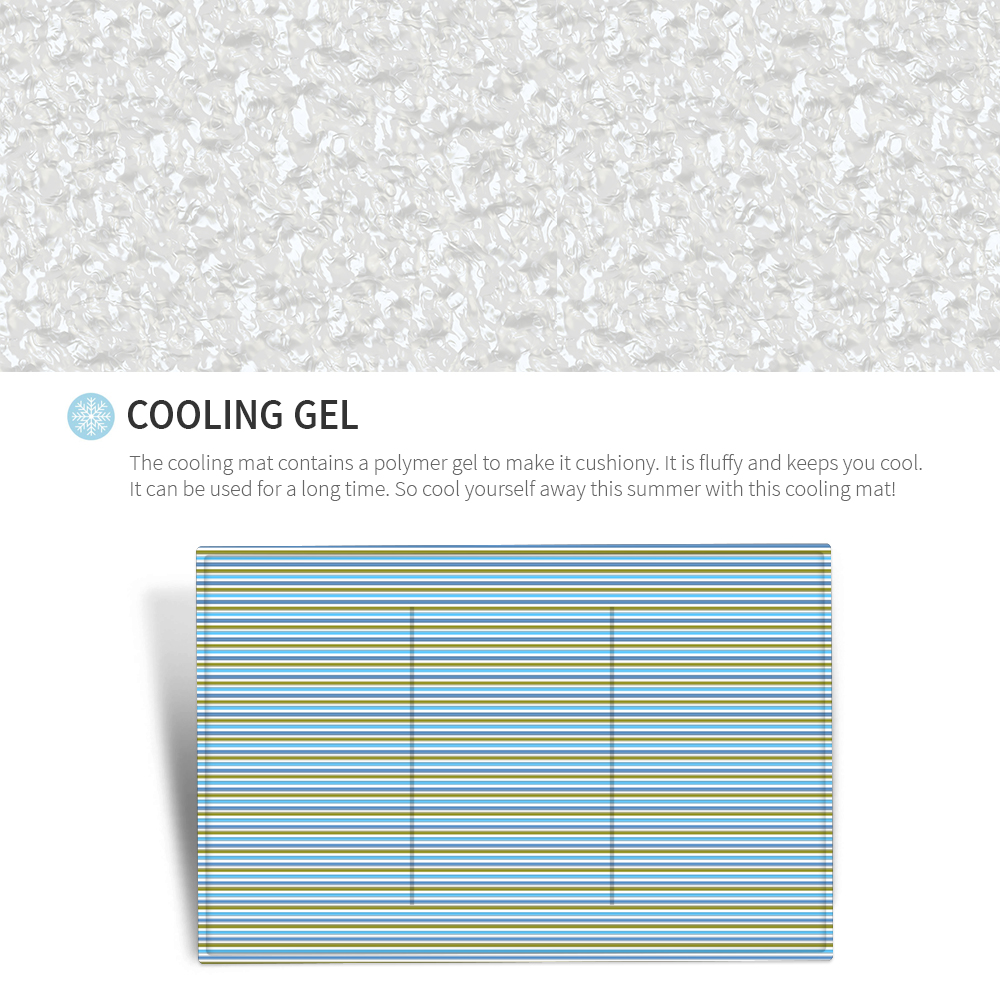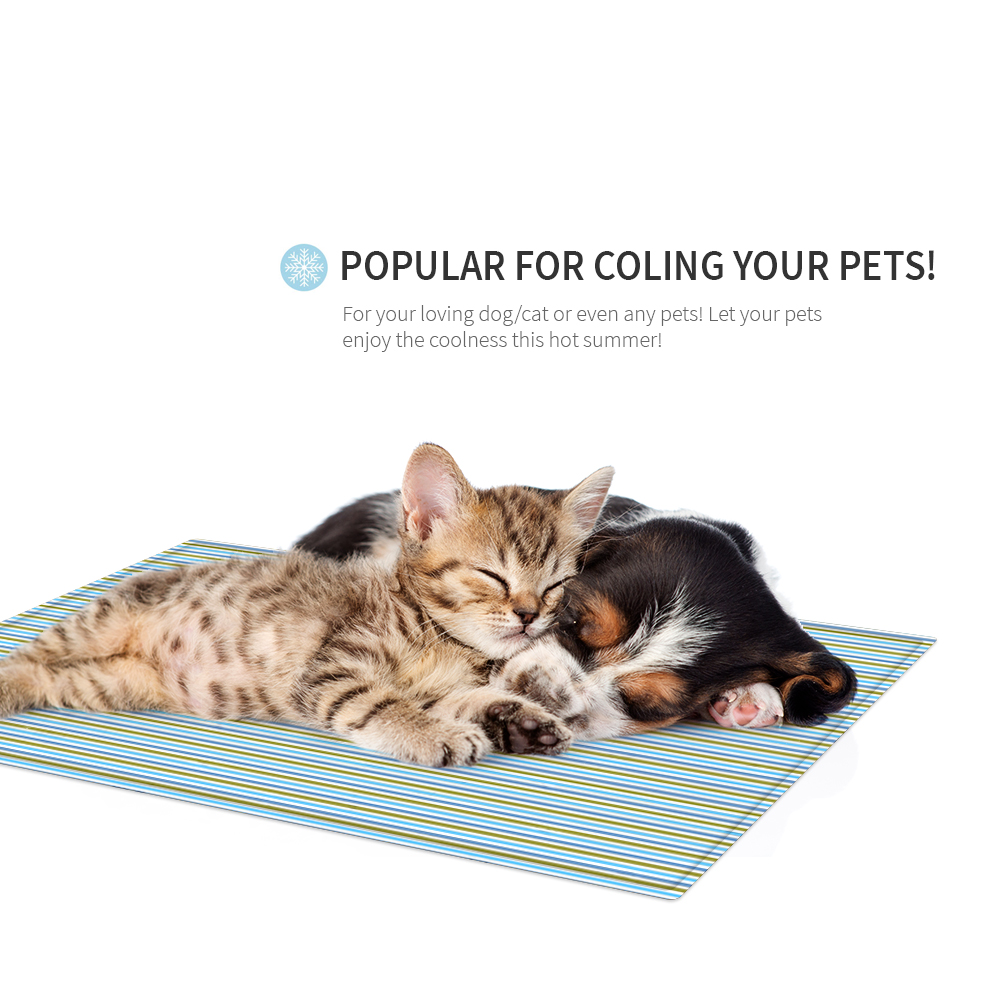 You Might Also Be Interested
Customers Who Viewed This Item Also View
Customer Reviews
Angie Douglas
May 29, 2019 9:03:15 PM
great buy
I bought this for my dog to cool down. She lays on it a lot and this mat has been so helpful in keeping temperature cool! I plan to buy several more. Great buy!

Nelson Katelyn
Dec 12, 2018 8:50:52 PM
it feels nice and cold
My small dog immediately laid down on it and love it! She's always on it during the summer, I sometimes put it on my legs during the summer nights. It feels nice and cold!

Ramil Jackson
Oct 25, 2018 11:21:23 PM
my dosg love it
I use it every day and my dog loves it! This cooling pad has been a lifesaver since she has laryngeal paralysis. She stays cool and I get through the night as well.

Write Your Own Review