Features & Highlights
Why you should buy this product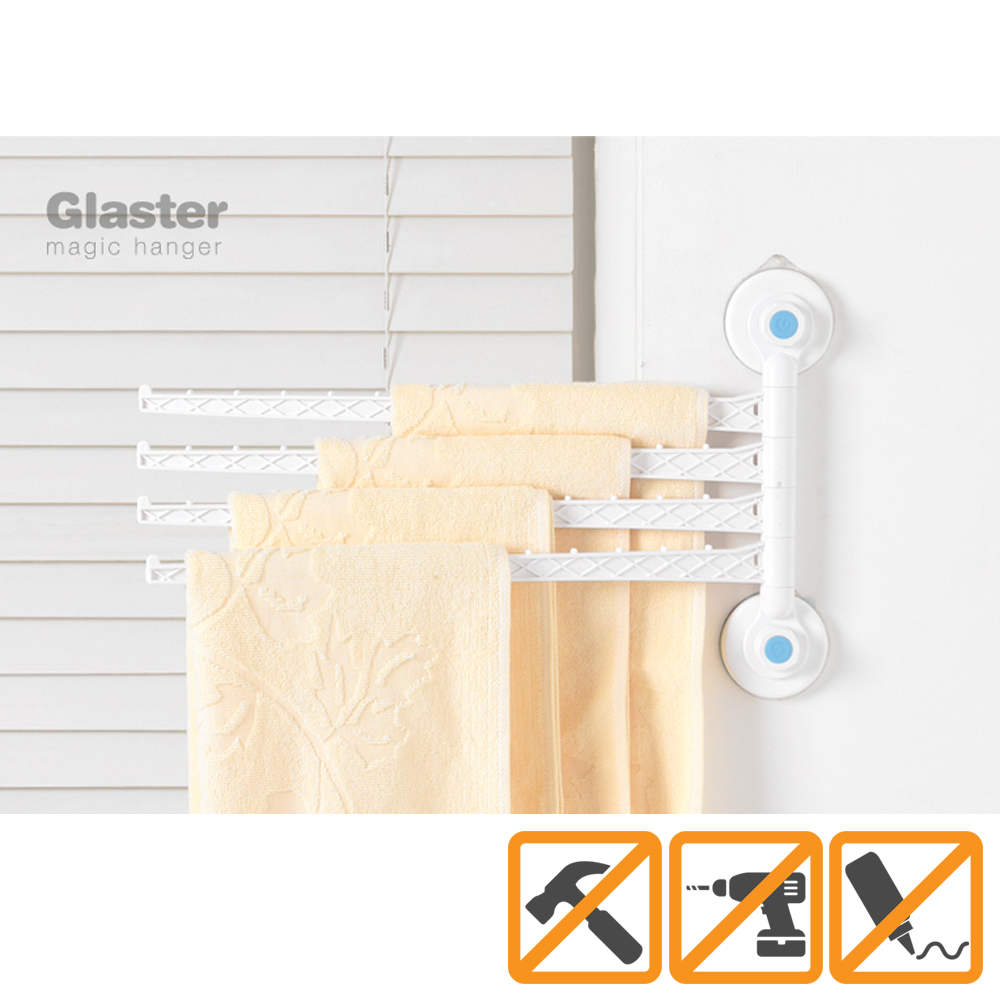 Glaster Wall Mounted Magic Hanger (4 Arms) [White]
Create your own hanging space to dry or organize your towels, clothes, ties, etc with this wall mounted magic hanger. Each arm fold and swivels to maximize space. With special stick technology, this mount can be on any surface without leaving a nasty residue. Since it does not loose it suction, it can be reused many times!!
Can be attached to any mirror, tile, or flat shiny surface
Perfect small spaces
4 Arms for more storage since they move and swivel
Very strong adhesion with the film pad, it can be attached and detached without leaving a mark semi-permanently
Temperature or humidity does not affect the adhesive
GLASTER utilizes a FILM adhesive pressure on the adhering surface instead of vacuum compression.
Semi-permanently Attached: Very strong new technology adhesion with the film pad, it can be attached and securely affixes to smooth shiny surfaces. Temperature or humidity does not affect the adhesive.
No Hole and No drilling, Simple installation: Installing Glaster Suction hooks is a piece of cake and only requires you to press them firmly in place against a smooth, non-porous surface after cleaning it and locking the hook in place. Even it works with porous space with SUPPORT PAD!
Organize your space with ease: Free up space around your sink, organize your bathroom, and keep water puddles away with this innovative product. Suction it to the ideal location for easy access to your toothbrushes and simplify your life.
Durable Reusable Suction: Glaster suction hooks are durable and made from special technology film. This means that they will last even with repeated use and when moving them from one part of your home to another.
Heavy Duty, Multi-purpose: Glaster suction hooks are hanging heavy products and can be used to hang many types of items like sponges, shower caddies, towels and many more.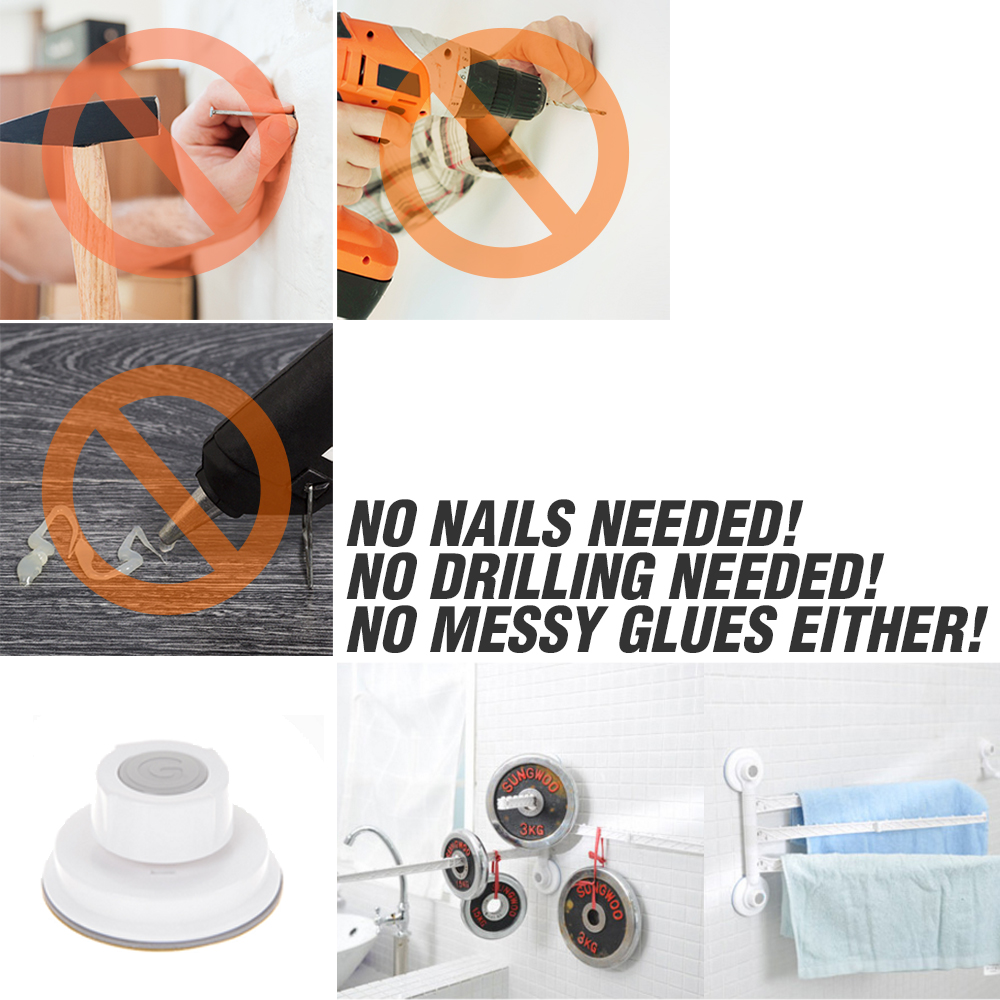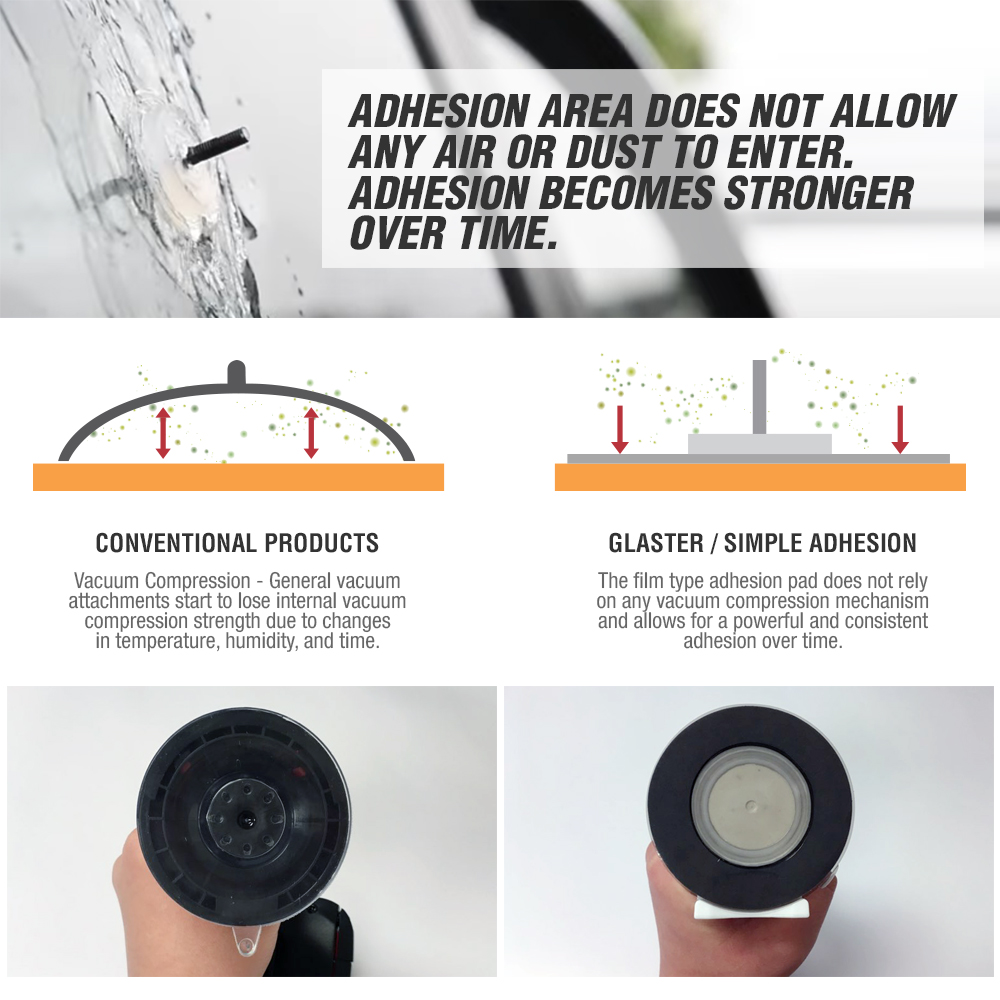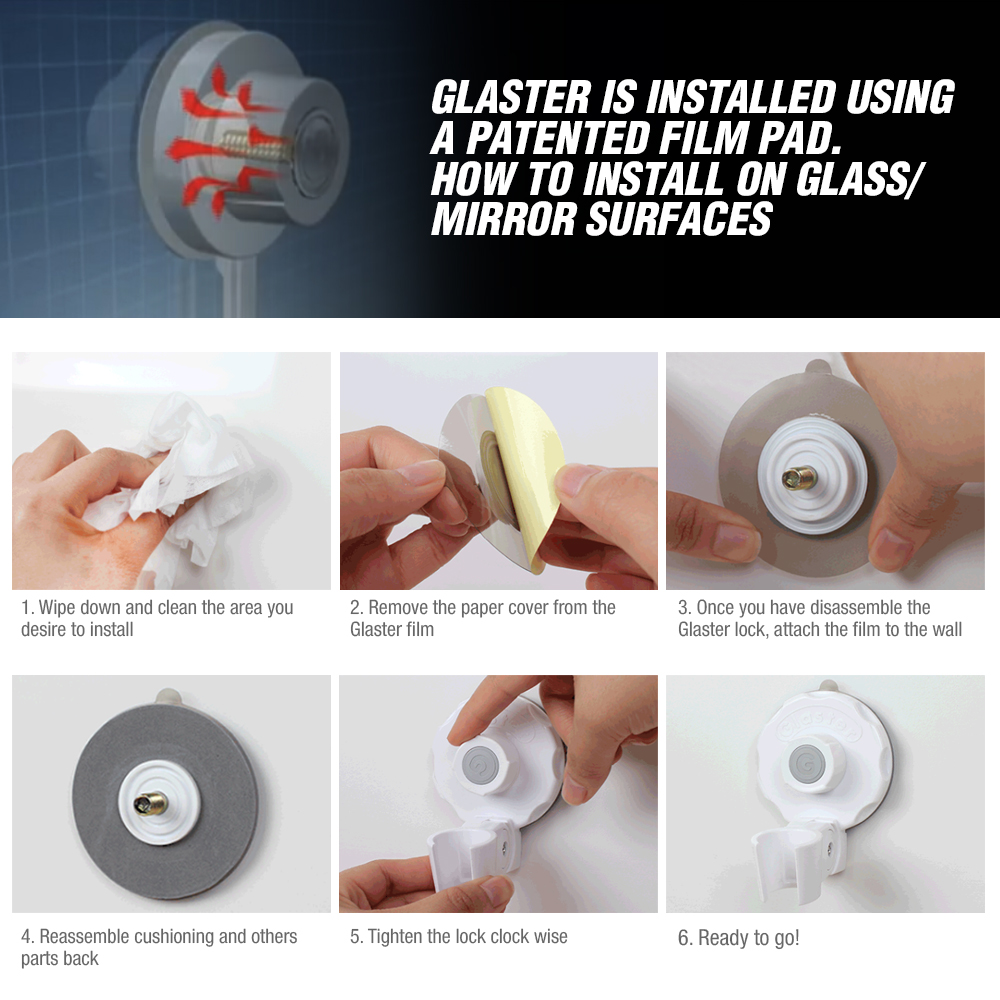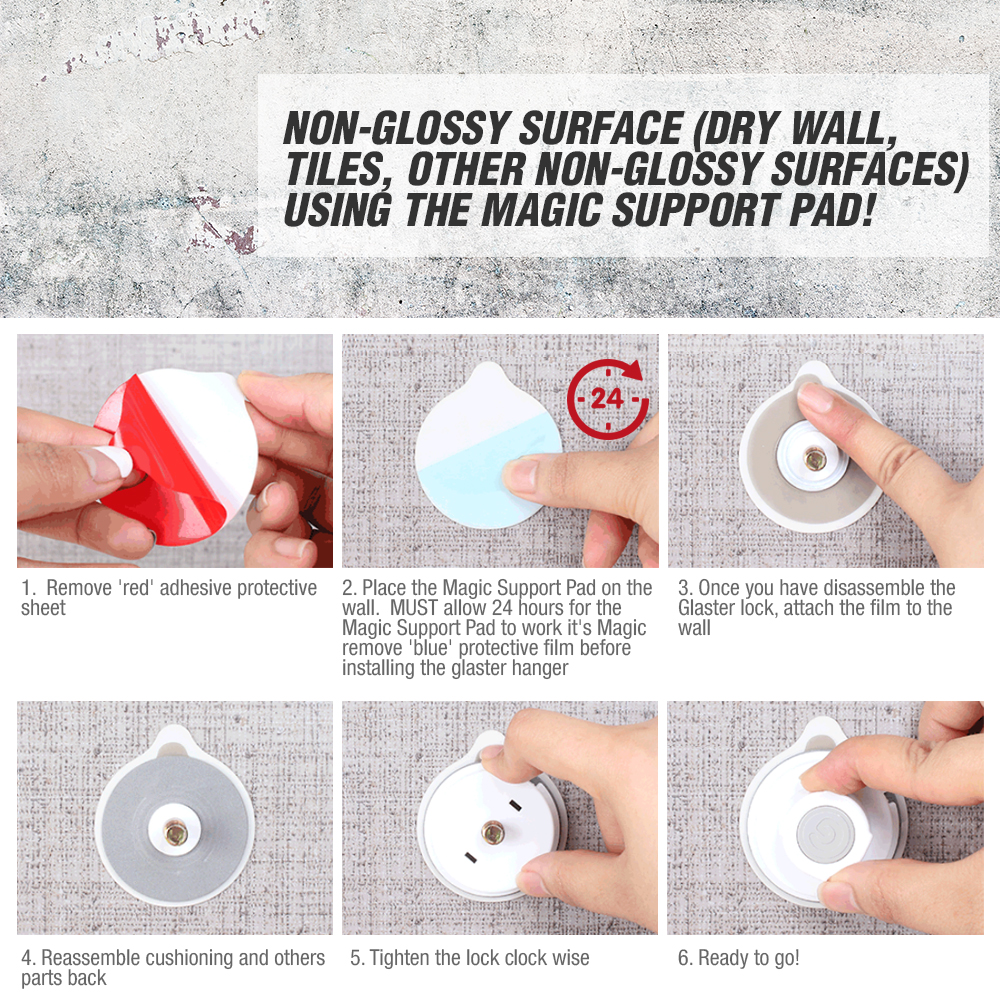 You Might Also Be Interested
Customers Who Viewed This Item Also View
Customer Reviews
Suzzette Fox
Dec 10, 2018 11:56:33 PM
love this towel bar
Exactly what I needed! We live in a small apartment and I wanted to be able to dry delicates and clothes without being in the way. Love this towel bar!
Joan Morgan
Feb 14, 2017 9:41:56 PM
durable, strong and easy to install
I love these magic hangers! Durable, strong and very convenient to used. Keeps my bathroom clean and organized. Easy to install and the price is right.
Write Your Own Review