Features & Highlights
Why you should buy this product

*Hands-on product reviews with our geeky knowledge and techie expertise without all of the technical jargons and cheeky bashing*
"Biking isn't exactly a hobby of mine but I bike quite a lot to get to places I need to get to. Living in a busy metropolitan area, I bike to avoid to traffic on the streets and use my phone as a GPS to navigate around the city. The problem with this was that I had to stop biking to take my phone out of my pockets to check where I am at. The Nite Ize HandleBand Bar Mount solves this problem. It works just like a dashboard car mount but for bikes and motorcycles! Breaks to check your GPS is no longer needed as all you will need to do now is take a quick glimpse of your phone on the handlebar!"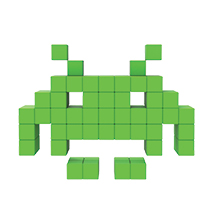 -
Gamer_Geek, Editor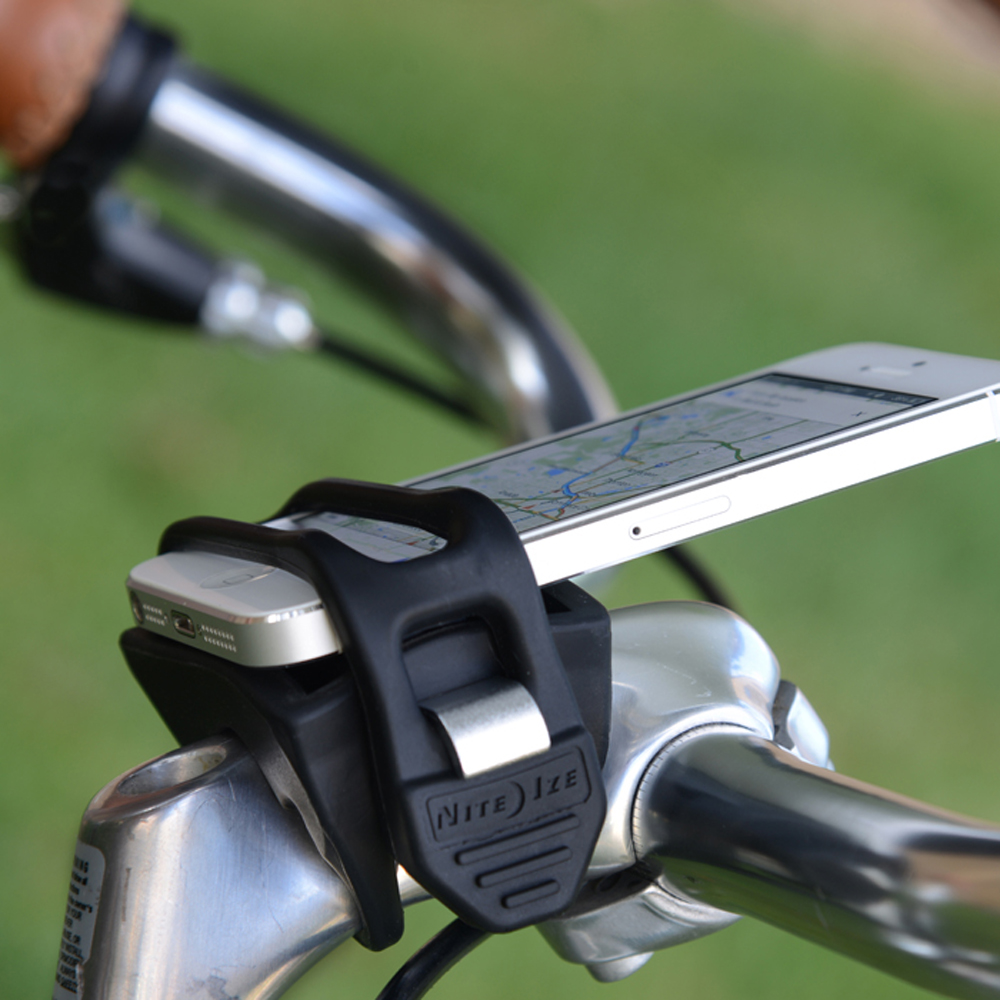 Nite Ize HandleBand Universal Smartphone Handlebar Mount - [Mounts on bikes, motorcycles, wheelchairs, anything with a handlebar! Also works as a bottle opener, no more breaks to check your phone]
The HandleBand Universal Smartphone Bar Mount allows you to securely attach most mobile phones to a handlebar, with or without a case, to be easily seen and conveniently accessible to use while riding, walking, or running. Made with a lightweight expandable silicone with an aluminum base at its core, the single band securely wraps around nearly any sized bar - including bicycles, jogging strollers, and shopping carts.
It can be positioned wherever you want, attached and removed as often as you need, and is designed to allow full functionality of your smartphone while it's in place. View maps, talk to Siri, use your training apps, or video camera - or even use your phone as a bike light at night - all while keeping your smartphone safe and accessible. The flexible nature of silicone gives the HandleBand the capability to secure and wrap other devices, too (like flashlights or bike pumps) for functionality that fits your lifestyle.
Simple, versatile, and with a streamlined design, the HandleBand is the perfect way to stay connected on even the longest rides.
Universal design fits nearly every smartphone, with or without a case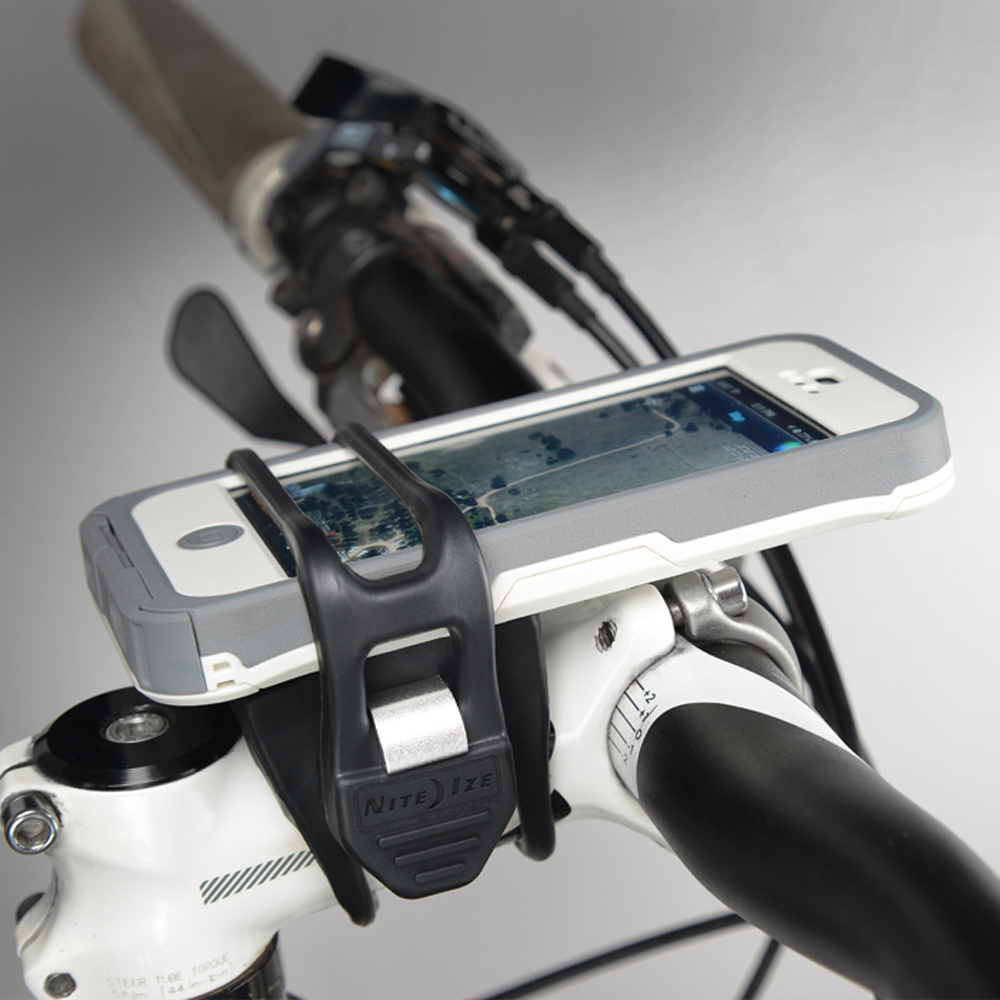 Fits most smartphones with or without cases (Width x Depth): From 2.3" x 0.4" To 3.6" x 0.8" ,From 5.8cm x 1.0cm To 8.6cm x 2.0cm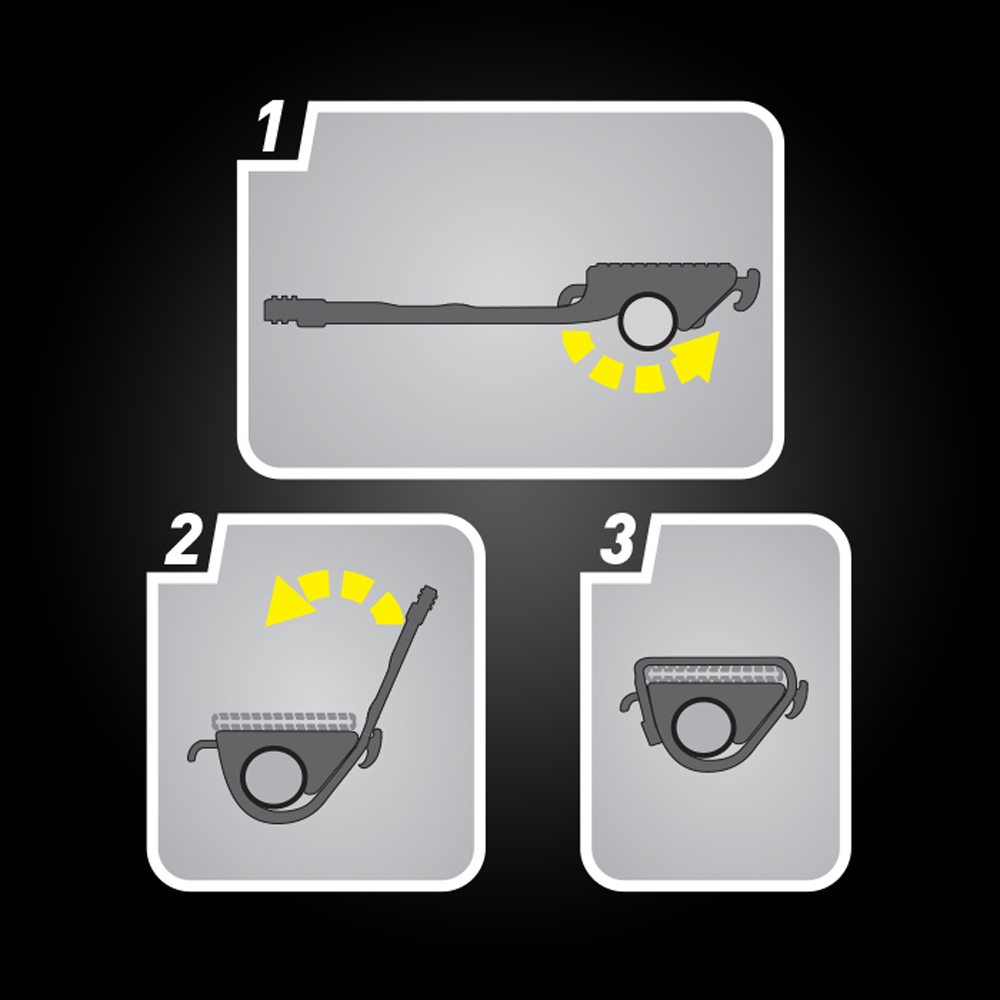 Conveniently accessible to attach and remove smartphone without having to remove the HandleBand from the bar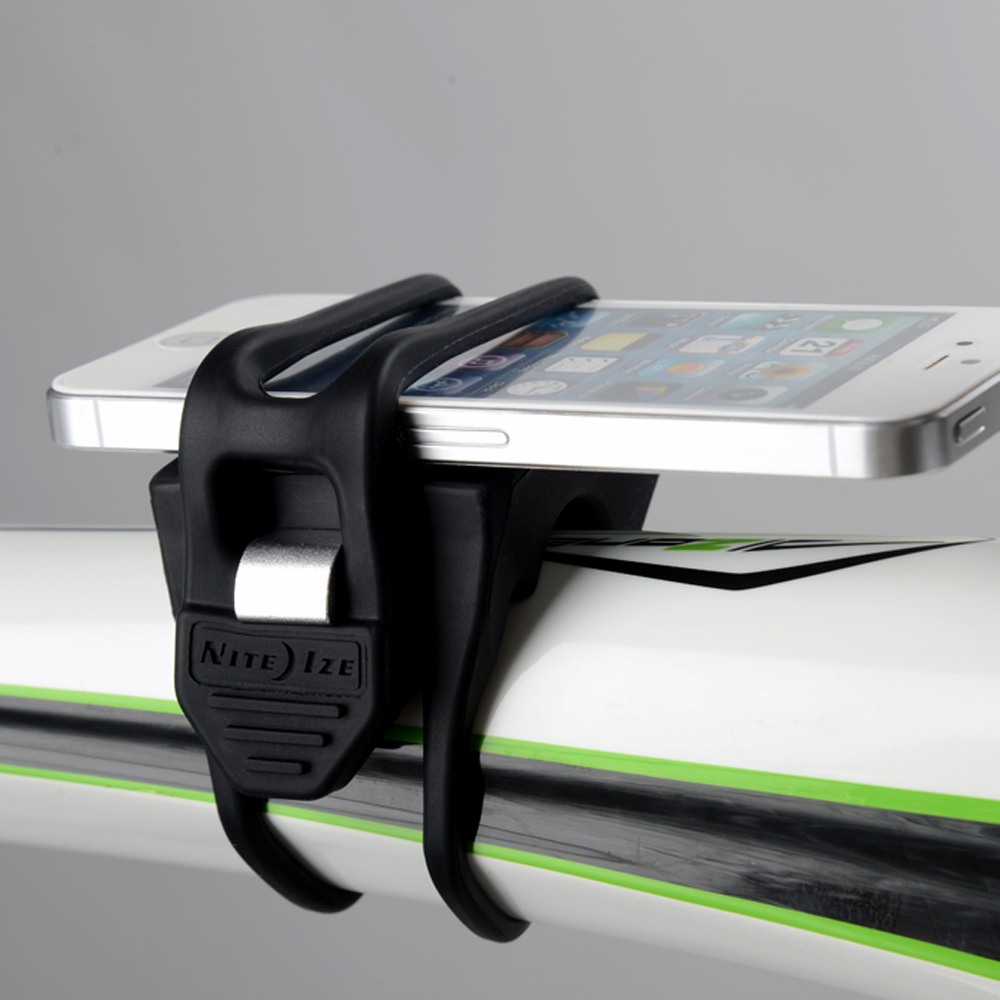 Aluminum base piece functions as a convenient bottle opener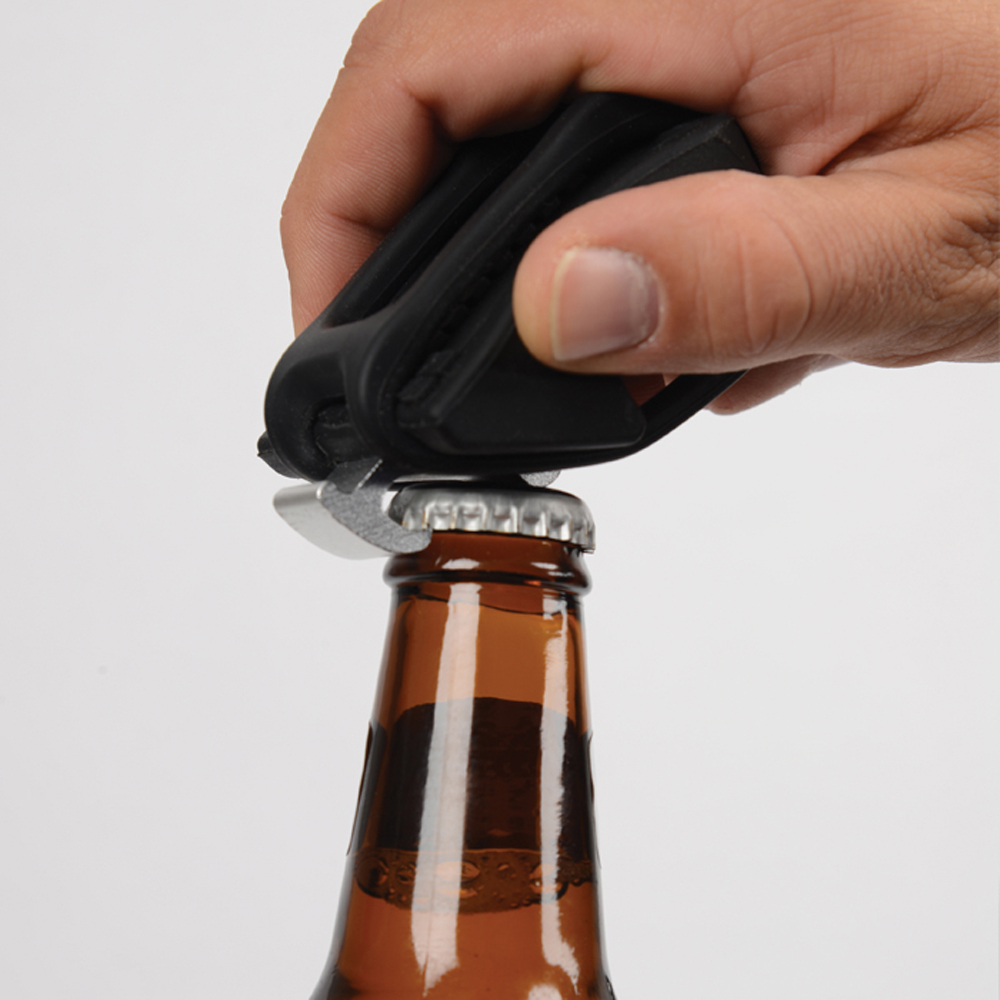 You Might Also Be Interested
Customers Who Viewed This Item Also View
Customer Reviews
Jenny Henderson
Jun 20, 2019 10:20:07 PM
very happy with my purchase
Installed on my road bike. It holds my phone in the perfect spot. I never have the slightest feeling my phone would slip out while riding though. Overall, very happy with my purcchase.

Jack Lincoln
Mar 14, 2019 9:34:47 PM
easy access and convenient
Works great! I ride aggressively on the road and haven't had any issue with the phone coming out accidentally. Super convenient. Easy access to maps and music for a portable speaker.

Gregory
May 21, 2015 12:52:04 AM
2 in 1 product
I love the fact that this is a handleband as I always use it. I ride my road bike long distance regularly so I think I need to have a product which I can browse my phone GPS tracker for some directions that I want to go. This is really helpful for me because I am sure that my phone is safe from falling. I can also use this to open the bottle. This is awesome product
Bebe
May 20, 2015 11:29:25 PM
Cyclist must have these
I bought my HandleBand for myself and I like it so much. This can holds my Samsung Galaxy S4 and my Galaxy Note 3. I have mounted it on the handlebar of my bike.It's great having your phone securely held and at the ready for navigation, sports tracking, or simply checking your text messages.

As I love to bike I am sure my friends should love this also. Great gift to give.
Write Your Own Review