Features & Highlights
Why you should buy this product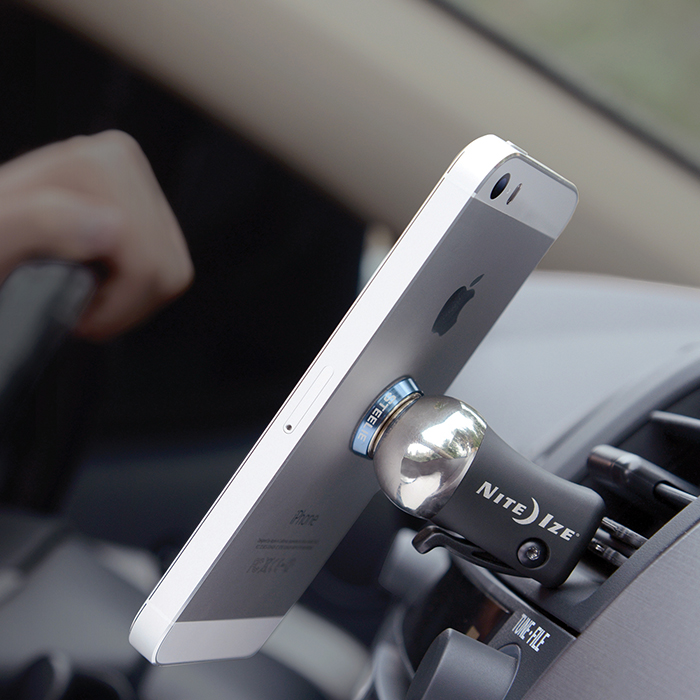 Nite Ize Steelie Vent Car Mount Kit
The Steelie Vent Mount Kit allows secure attachment for any mobile device, with or without a rigid case, to any vehicle vent with unlimited viewing angles. Each Steelie Vent Mount Kit includes one Steelie Magnetic Phone Socket, one Steelie Vent Ball Mount, 3M VHB adhesive, and an installation kit. Steelie Magnetic Phone Socket features a powerful neodymium magnet and silicon center to provide a strong grip and smooth glide. The neodymium magnet is safe for use with all phones and tablets. The Magnetic Phone Socket & features 3M VHB foam adhesive tape for secure attachment. Steelie Ball Mount is a high quality steel ball that is press fit into the machined aluminum base for security. High quality 6061 Machined Aluminum Magnetic Phone Socket and Ball Mount components for an elegant look and durable functionality. Adjusts and holds in any viewing angle. 3M VHB foam adhesive tape can be removed without damage to surfaces. Compatible with other Steelie system components.
Adjusts and holds in any viewing angle Mount magnet on any phone or hard shell phone case Clip and go - use in multiple vehicles Securely clips on most vehicle vents Package includes: Vent ball mount and magnetic phone socket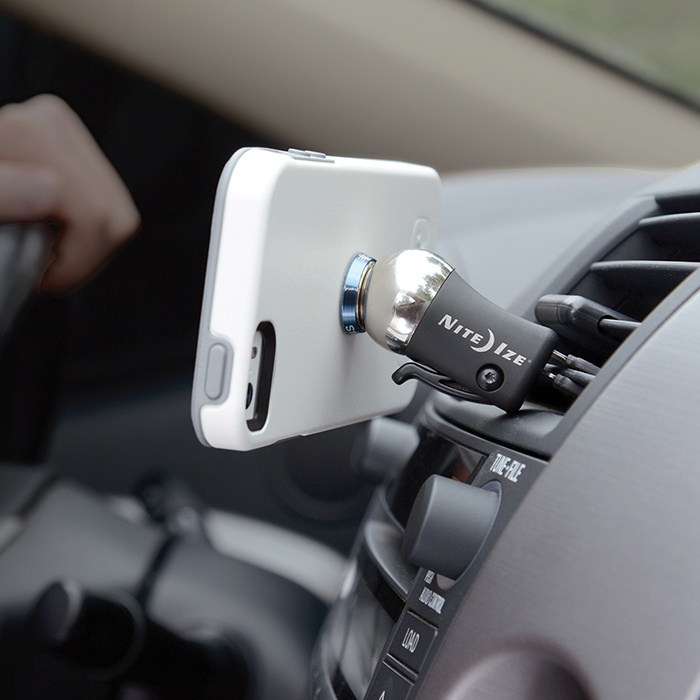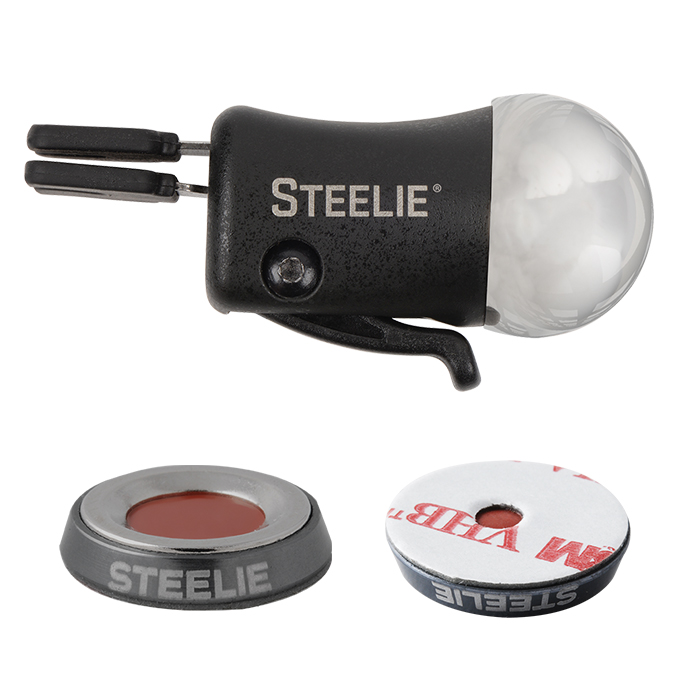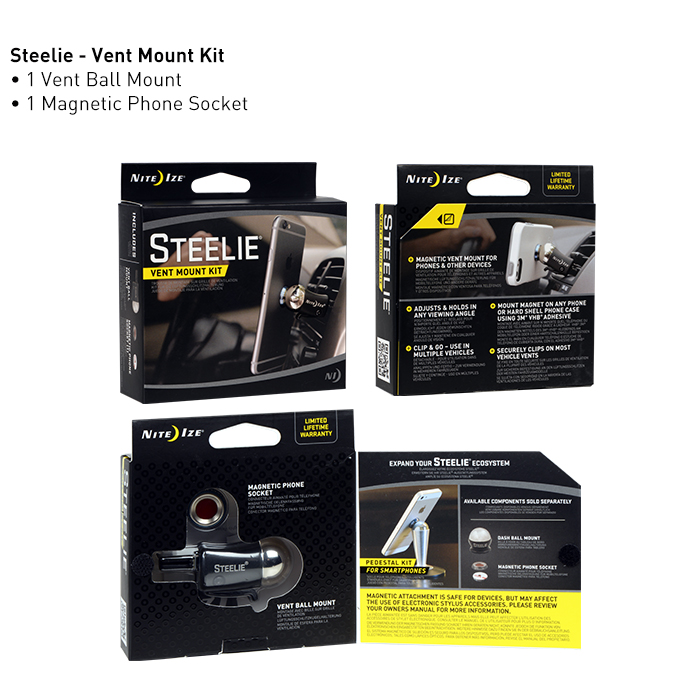 You Might Also Be Interested
Customers Who Viewed This Item Also View
Customer Reviews
Noah Jersey
Jun 18, 2019 12:03:09 AM
so I glad for this item
What a life saver this has been. It attaches easily to my vent and stays in place. It's secure and such a great help when I need to see my navigation app. So glad I picked this item up!

Noah Reeves
Feb 5, 2019 9:39:35 PM
it holds really well
Pretty cool! This is the best mobile holder I have ever owned. It holds really well, sutrdy enough, I can adjust and it doesn't move or come off.

Kathy Madison
May 16, 2018 9:43:46 PM
good magnetic holder
Good Magnetic Holder, it holds my phone very tight. Fits very securely, no jiggling or rattling, and the magnet is very strong and it looks very elegant too!
Harrison Jesuit
Apr 3, 2018 8:19:25 PM
great mounting solution
A great mounting solution for the car! The magnetic piece that attaches to my phone was strong, powerful and it sticks much any metal surfaces. Worth buying!
Gabrielle Hunter
Dec 14, 2016 7:36:16 PM
wonderful clip
Securely clips on my air vent and yet it is flexible enough to adjust to any position of placement! It has exceeded my expectations. Really handy, great hold, work wonderful on textured on my dash board.
Write Your Own Review