Features & Highlights
Why you should buy this product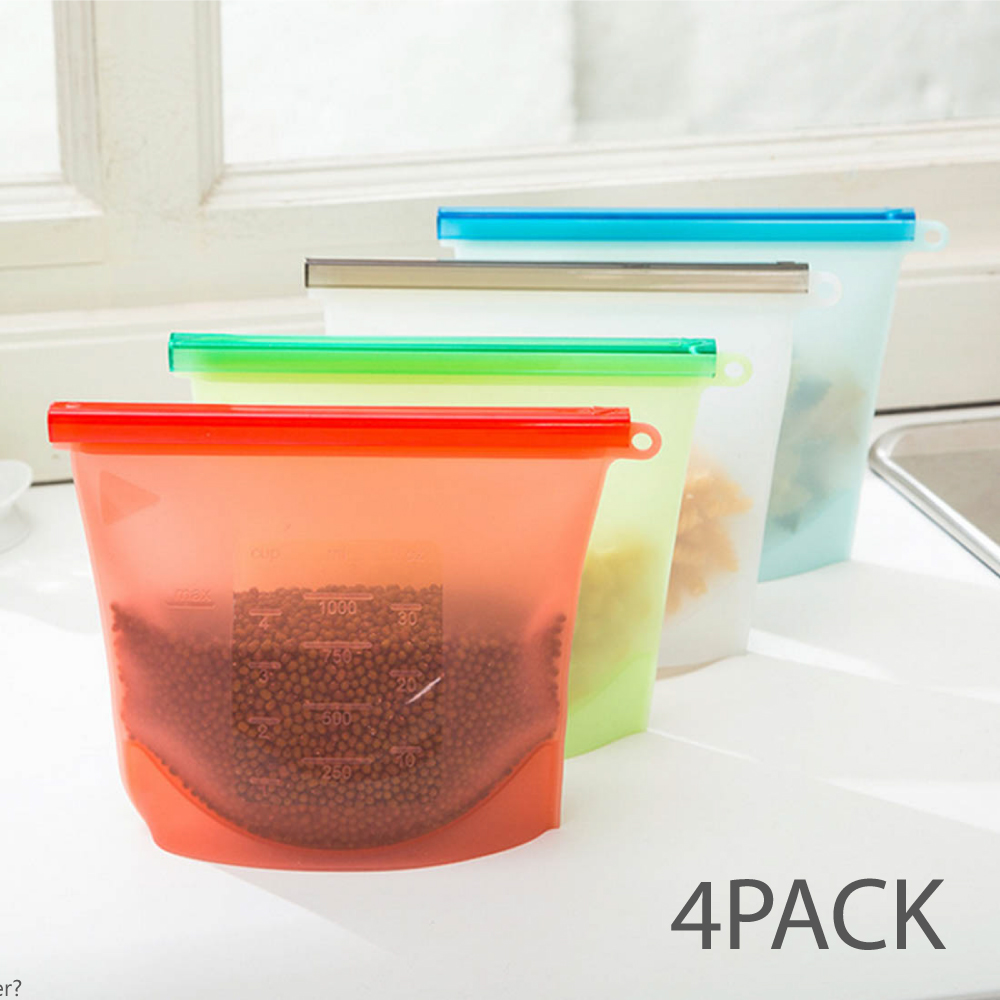 Average person spends about 30-40 minutes daily in kitchen, either eating, cooking, or washing dishes. Eutuxia brings you two essential kitchen items that will make your life so much easier. Have you ever spilled the contents while trying to transfer liquids or powders into a bottle? With Eutuxia's collapsible & foldable silicone funnel, you'll no longer have problems. You can easily poor liquids or powders into a bottle without ANY spills! How cool is that? Are you trying to poor contents into a Ziploc bag? It's really hard to do it by yourself when your hands aren't free. Do not worry no more! Eutuxia hands free baggy rack will help you hold your food storage bags while you pour the contents inside! With adjustable arms and non-slip rubber base, storing food into a baggie has never been easier! Eutuxia brings you two essential kitchen items so you don't have to stress out with little things. Buy separately or buy a bundle to save more! Order these handy kitchen assistants today.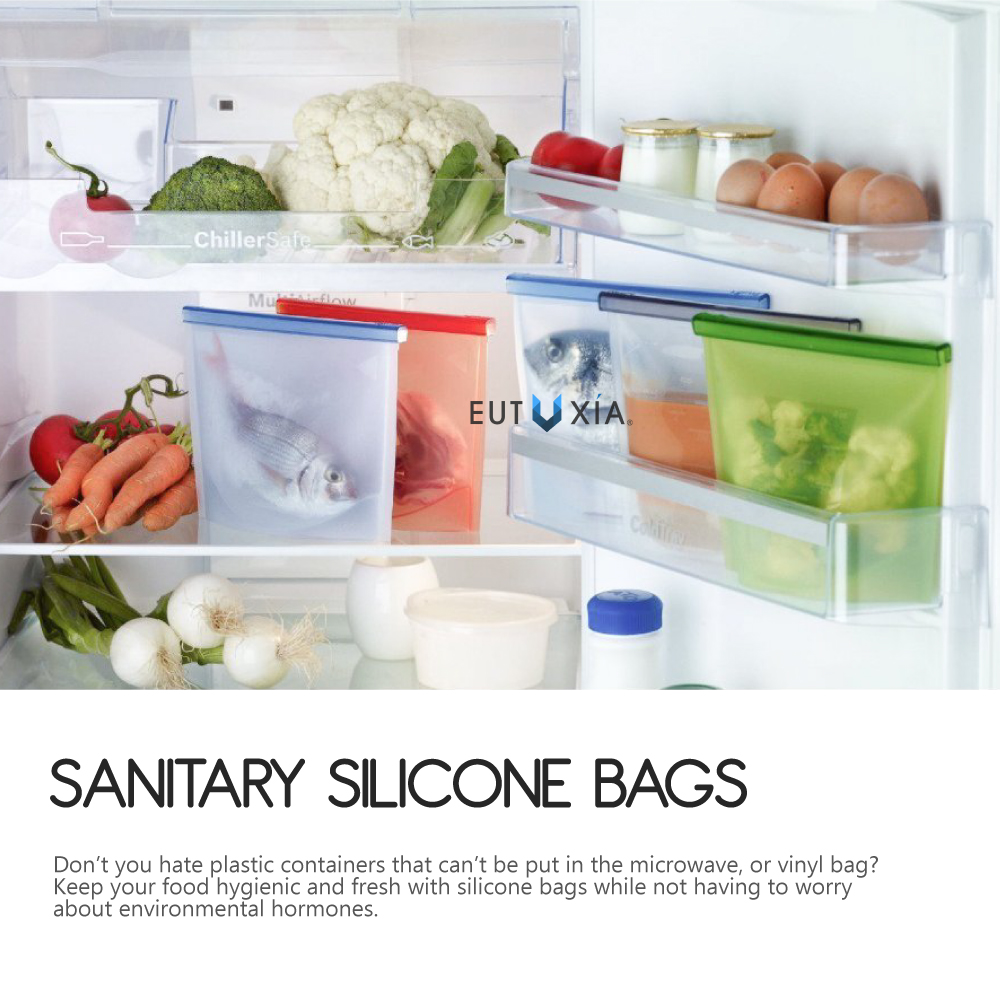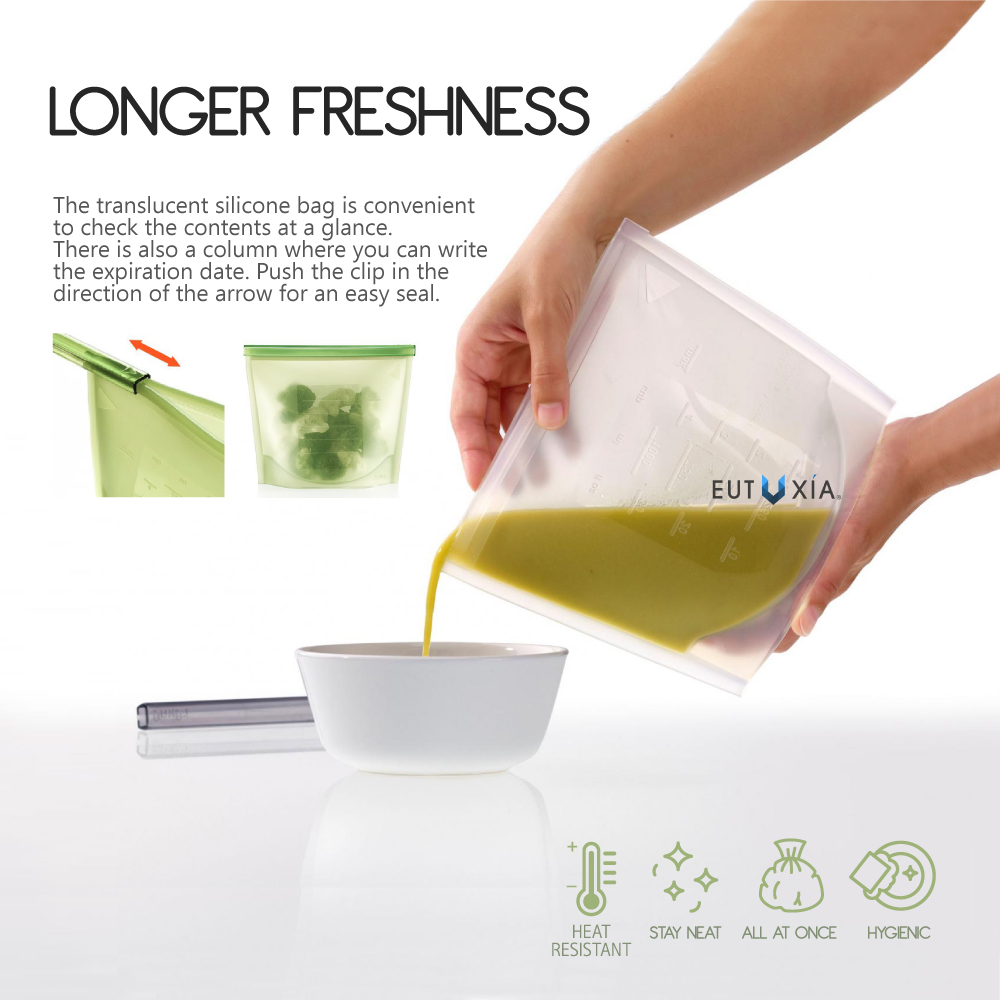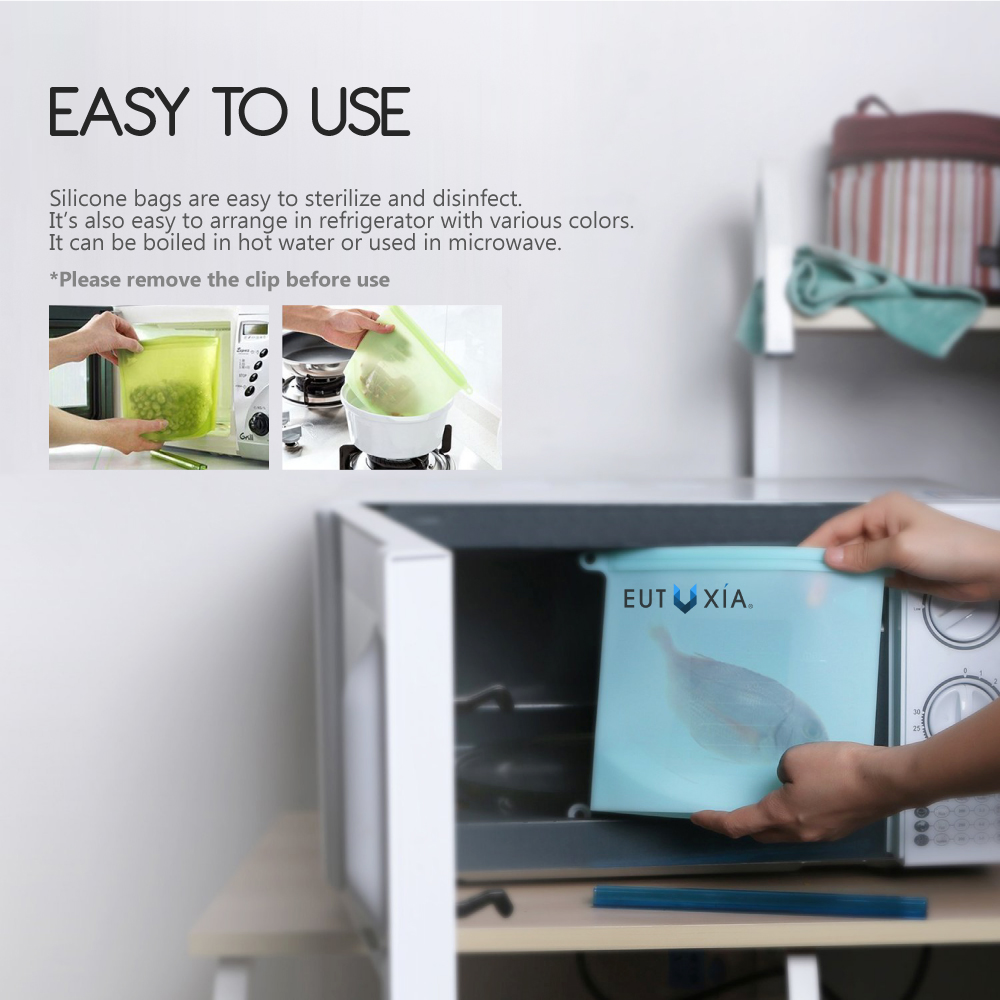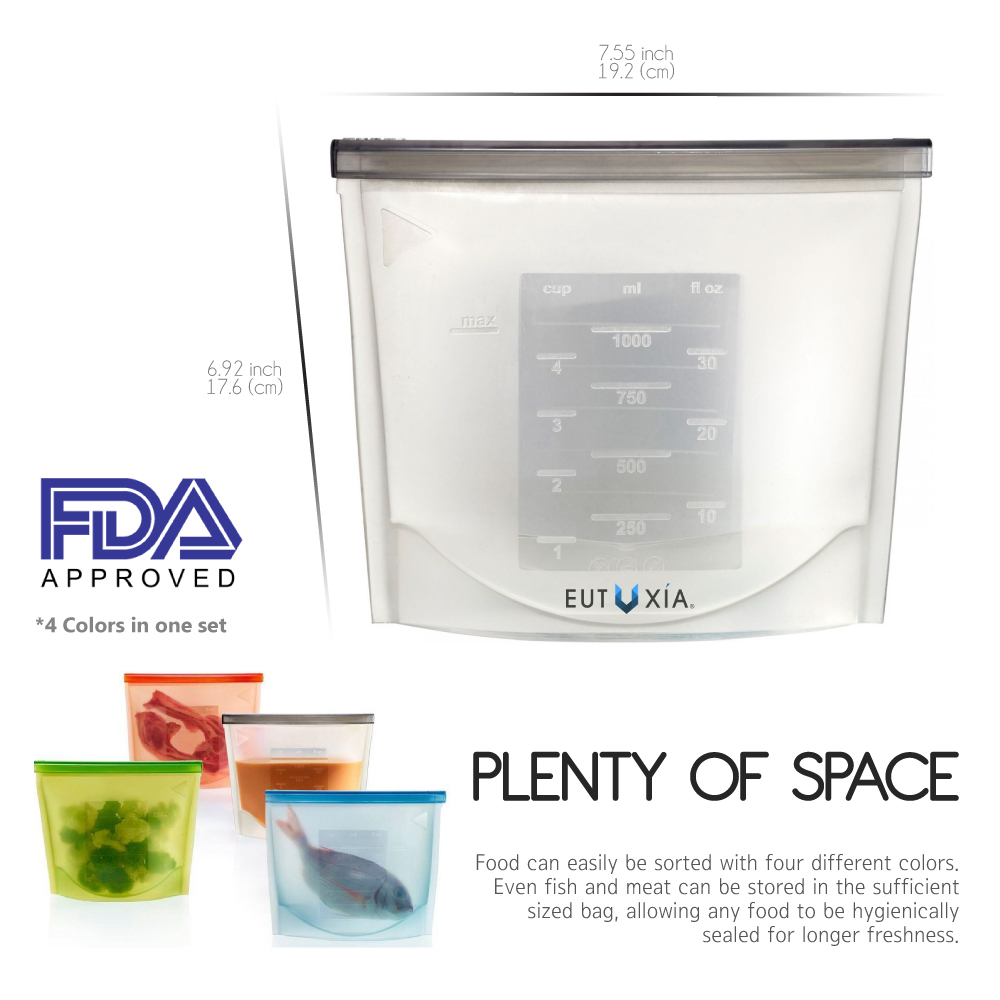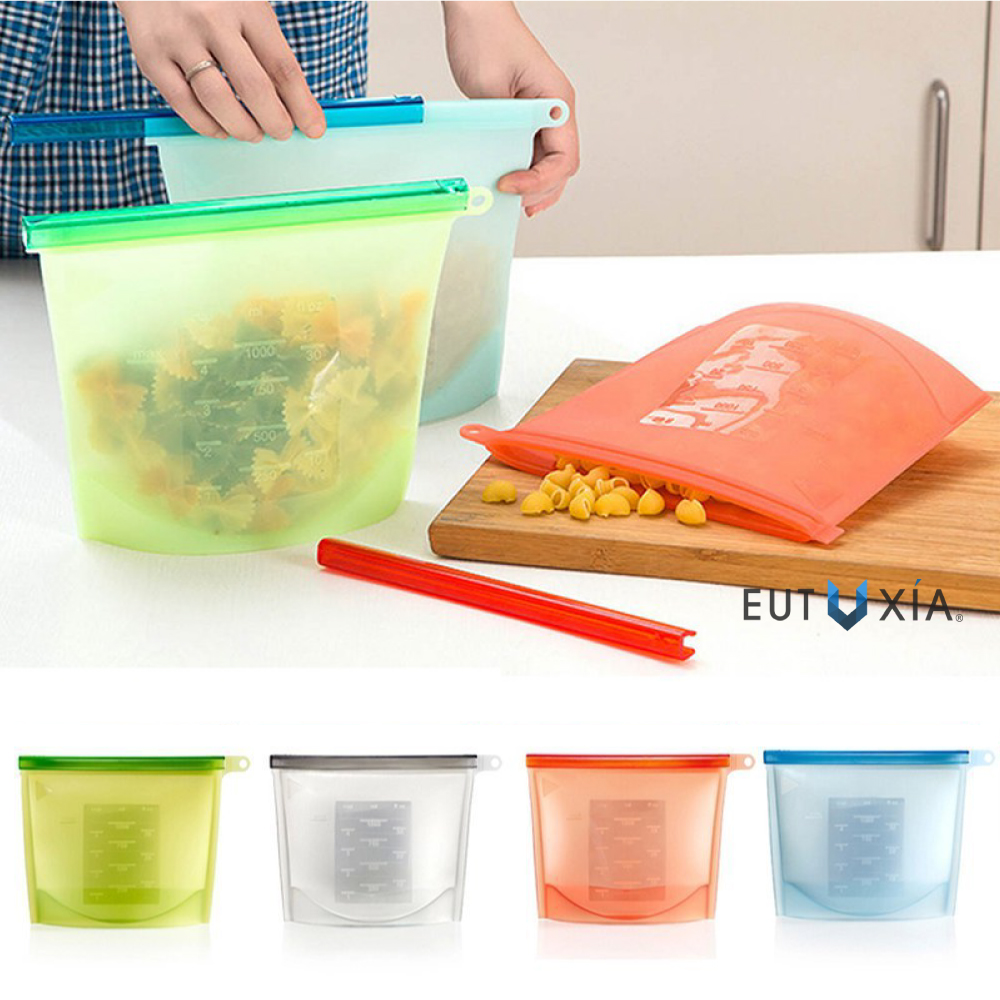 - Color:RAINBOW
You Might Also Be Interested
Customers Who Viewed This Item Also View
Customer Reviews
Jasmine Smith
Apr 30, 2019 12:08:45 AM
good value for the price
Trying our best to create less waste. These food bags are easy to use, durable, and very helpful. They kept my spinach fresh longer than usual. Good value and great quality!

Lenie Mcleod
Jan 10, 2019 5:31:34 PM
great for my salad
These are pretty amazing! Easy to clean, very spacious, get easier to open/ close with use and are environmentally responsible. Great for salad supplies and taking lunch to work!

Peter Walker
Dec 5, 2018 11:49:43 PM
do not leak
Better than I expected. It seems durable, neat, and more environmentally friendly. I will definitely be buying more and more sizes. Stay sealed and do not leak.

Thomas Douglas
Oct 18, 2018 12:47:20 AM
well worth buying
I love these reusable silicone storage bags. It holds just the right amount of different foods that I need throughout the workday. Simple enough to wash and dry by hand. Well worth buying!
Jessica Miller
Sep 12, 2018 5:44:05 PM
absolutely love it!
Absolutely love this bag food storage! I cut veggies and apples, put them in the fridge and the apple never turned brown. In fact, everything was still good a week after. Happy!
Faith Bower
Sep 4, 2018 12:45:18 AM
great value
I have now used these a few times and have found them to be of excellent quality. They have no smell and wash up very well! Great price and great value!
Gabrielle Hopkins
Aug 30, 2018 9:56:34 PM
best thing it is reusable
Heavy duty flexible plastic for use as a storage container. They are safe material that can store food or even liquids, very tight and it is easy to slide. Best thing it is reusable!
Gabrielle Buckland
Aug 5, 2018 11:27:08 PM
pretty handy baggies
Baggies come in pretty handy around our house. We mostly storing sauces, soups, powders and more. This bag is definitely an upgrade from the old twist-tie model and these are definitely recommended.
Hermie Buckland
Aug 2, 2018 10:27:41 PM
cool handy helper
Cool handy helper and have used several times already. A great way to store food and left overs in the refrigerator while saving space. They seal the freshness inside and contribute environment by reducing the plastic usage.
Hermie Smith
Jul 31, 2018 10:19:12 PM
they are absolutely fantastic
Such a great containers! I do a lot of meal prep, these bags are very useful and easy to use. I encourage everyone to try these silicone food storage bags. They are absolutely fantastic!
Audrey Fox
May 17, 2018 12:00:44 AM
BPA free
As an eco-friendly shopper, I was looking for something to take to work daily lunch. They fit up to four cups of product and are BPA free.
Emily Jackson
Mar 8, 2018 9:42:10 PM
good quality
I use it for saving chicken soup and other dishes in the fridge. The food stay fresher and the colored bag make things tidy and neat. The bag is thick, good quality should endure quite a lot of uses.
Madelaine Mcbride
Jan 31, 2018 10:00:35 PM
sturdy bag that I can use it over and over
Sturdy bag that I can use it over and over! I have used this for so many things. They are tough and wonderful for food and easy to clean.
Stephanie Mcbride
Jan 10, 2018 8:00:12 PM
extremely durable
Extremely durable material, suitable for many years of use. The seal is air tight and the colors make them easy to spot in the fridge for keep things organized.

Write Your Own Review