Features & Highlights
Why you should buy this product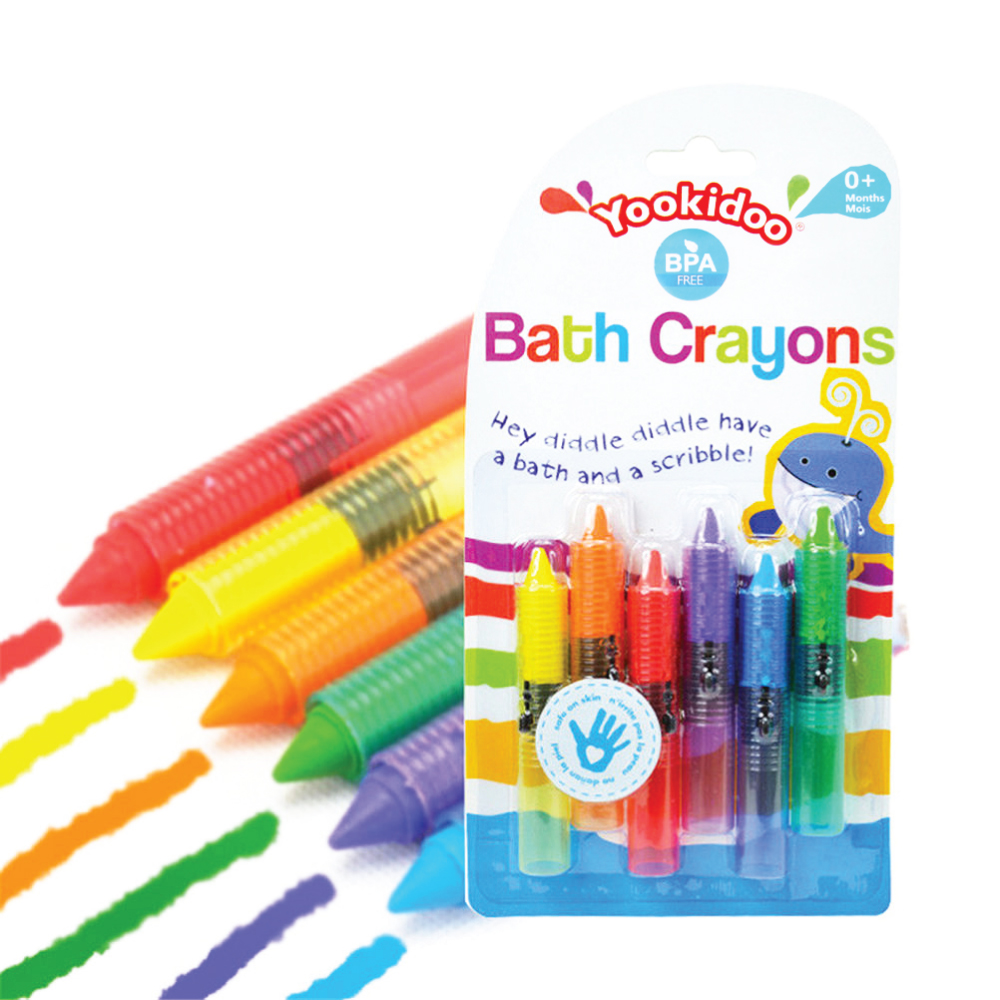 These crayons come with 6 bathtub crayons, each in a different vibrant color. These are perfect for little hands, providing a great place to practice their art while getting clean at the same time. Just draw on tile and wash off when done! Includes red, yellow, blue, green purple and orange bath crayons in plastic holders. Recommended for children 3 years of age and older.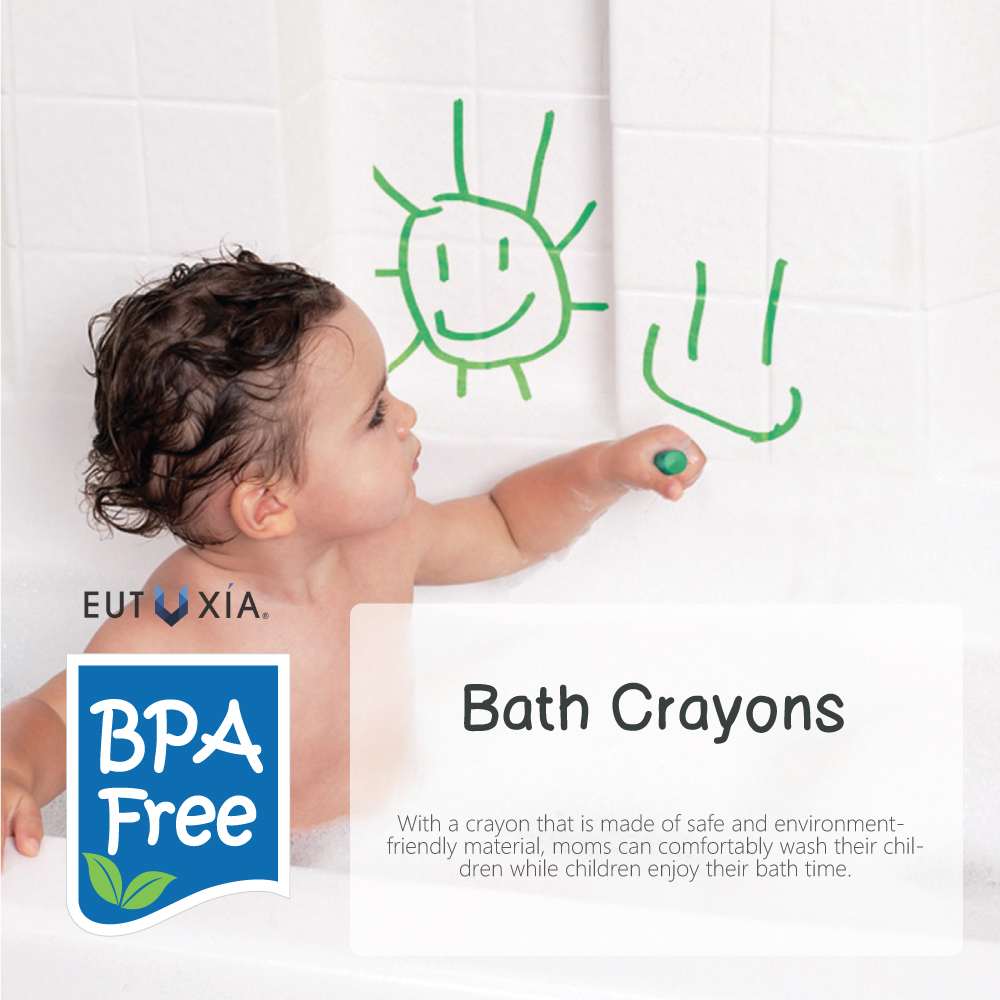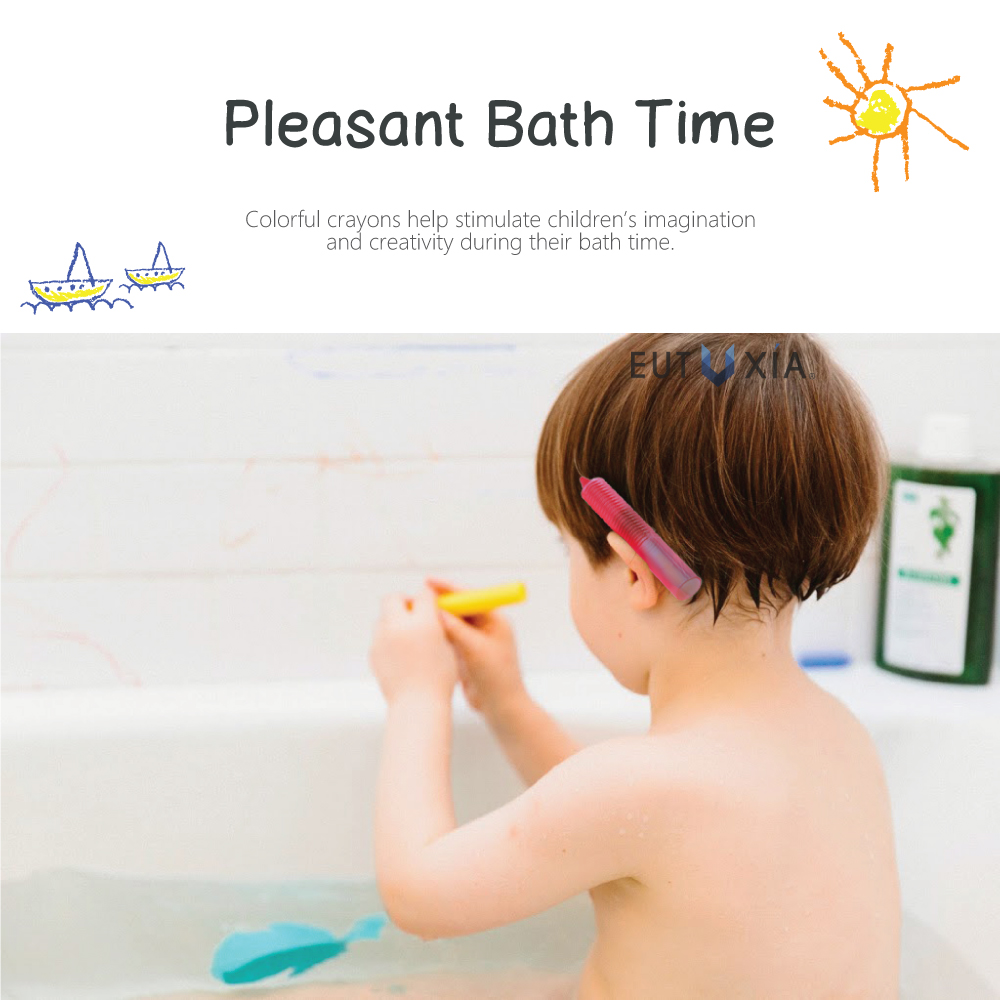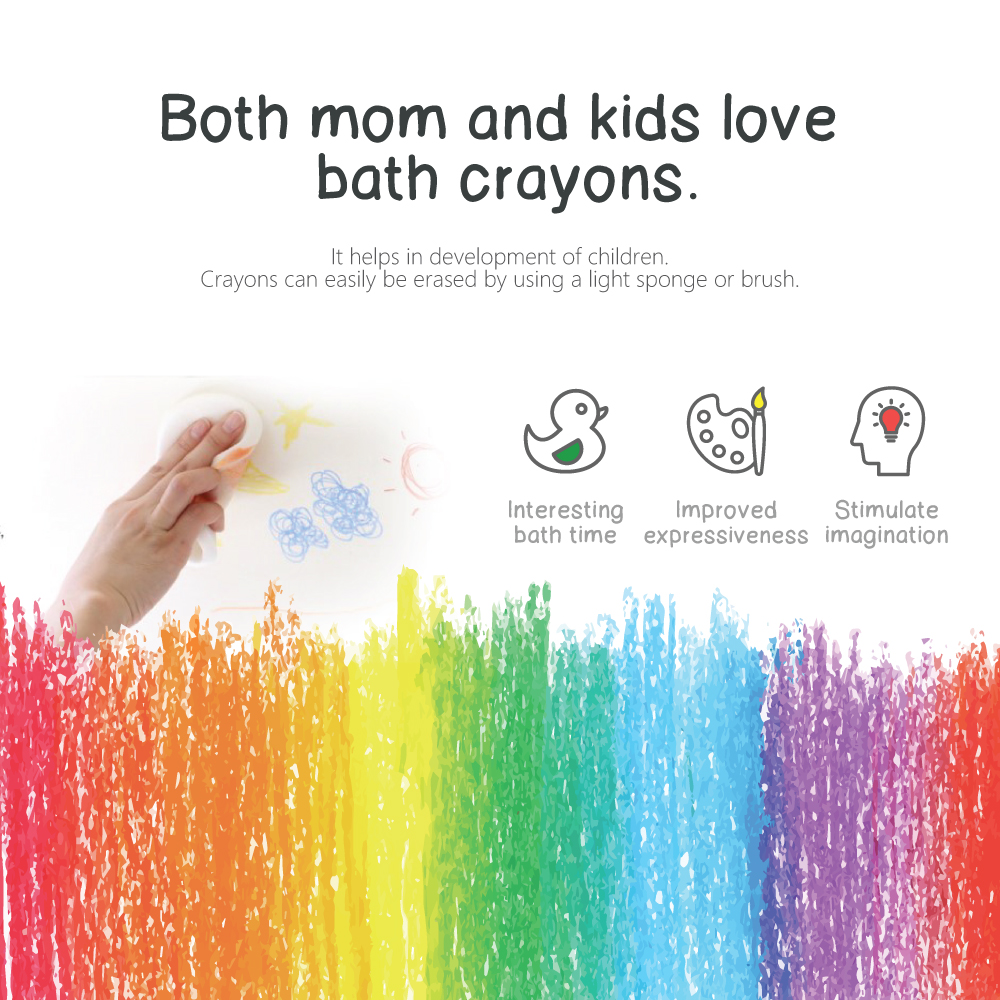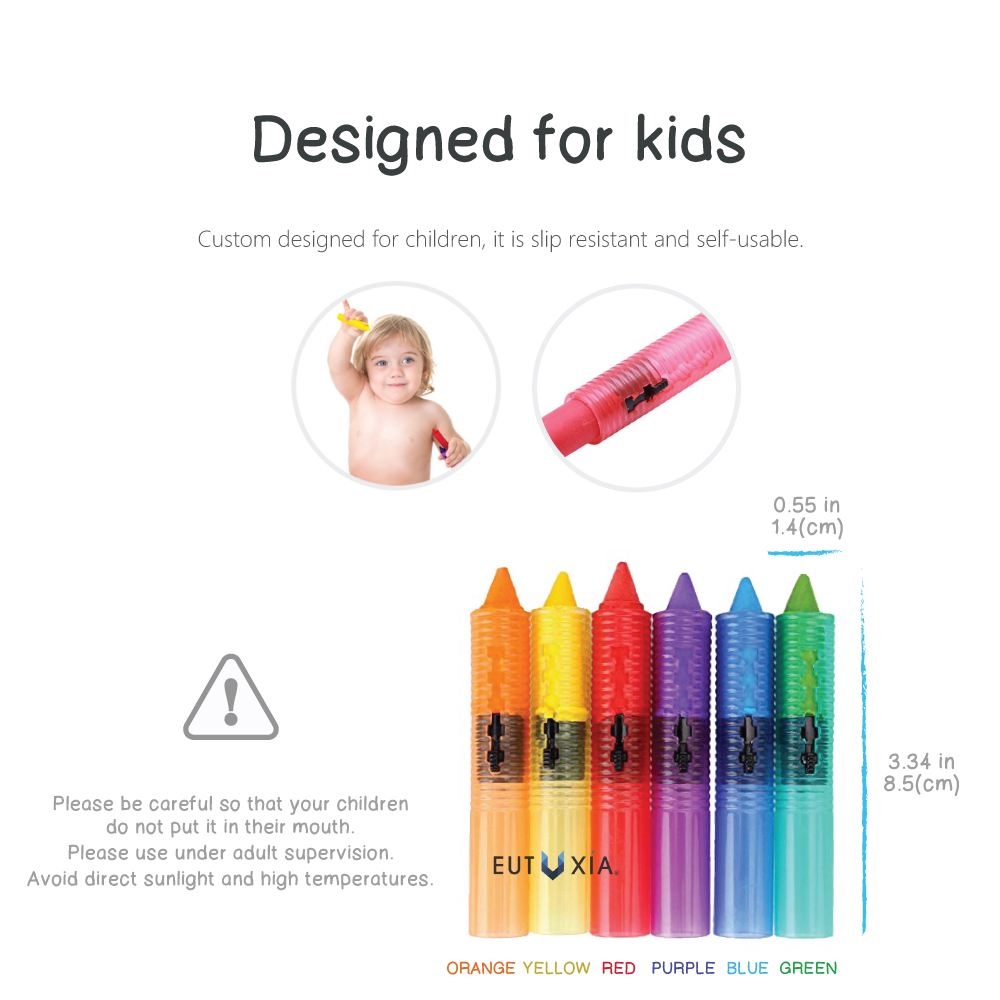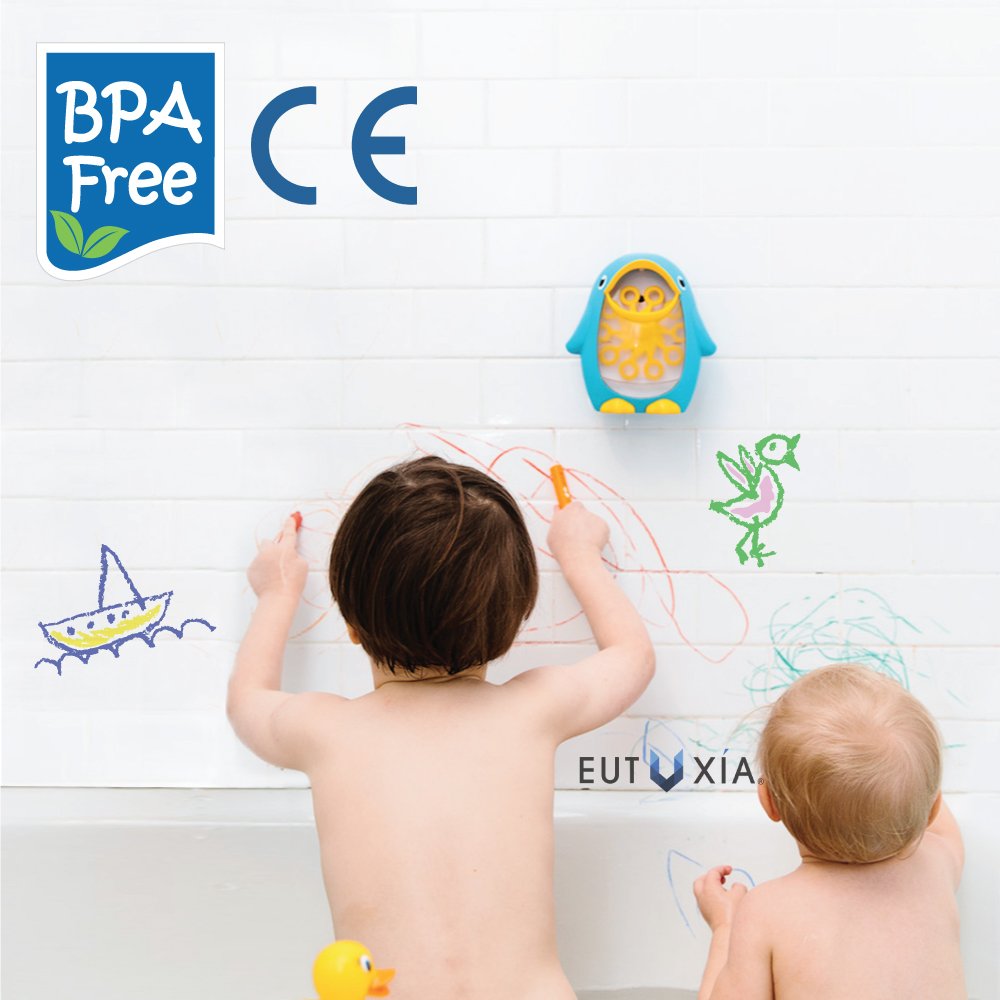 - Color:RAINBOW
You Might Also Be Interested
Customers Who Viewed This Item Also View
Customer Reviews
Joeffer Parker
Oct 11, 2018 10:53:04 PM
easy to cleanup
A great way to get my daughter through her baths and showers. These crayons keep her very entertained. It takes some scrubbing to clean the grout and does not stain tub or tile.
Abigail Simpson
Oct 2, 2018 10:32:32 PM
its fun and educational
My kids love drawing with these during bathtime. They do wear out pretty fast as the crayons are soft and leave a good amount of material. It's fun and educational!
Angustia Miller
Sep 18, 2018 11:26:40 PM
so easy to cleaned up
It showed up great on our shower walls! Kiddo loved them! So easy to clean up too! Will be buying another set!
Fiona Jackson
Sep 18, 2018 2:48:44 AM
love it so much
A good way to let creativity flow with easy cleanup afterward. They love it so much, every single bath. Thank you!

Megan Butler
Jul 17, 2018 12:39:37 AM
our kids love it!
Our kids love coloring and this keep them safely entertained during there whole bath. I'll be buying again when we've used everything up. Perfect!
Sally Mclean
Jul 13, 2018 12:48:41 AM
kids love it
We love these things! It saved bath time for us, and a good way to let creativity flow with easy cleanup afterward. Kids love them!
Michael Hemmings
Jul 2, 2018 2:09:43 AM
they love it so much
My kids are 2 and 3 years old. They love it so much. Every single bath time, they gonna play and draw something with this crayon. Thanks, Geeks!
Olive Barney
Jun 27, 2018 6:11:39 PM
extremely easy to clean
Oh, the bath time is a very funny time with those crayons! Extremely easy to clean, just wash! They are great bath toys!
Eric Brown
Feb 20, 2018 8:33:16 PM
makes bath time so much fun
Makes bath time so much fun! My son loves these crayons. It is much easier to get him to stop playing and go take a bath when I tell him he can color with his crayons in the bathtub. Clean up super easy, just wipe them off with some water.
Write Your Own Review