Features & Highlights
Why you should buy this product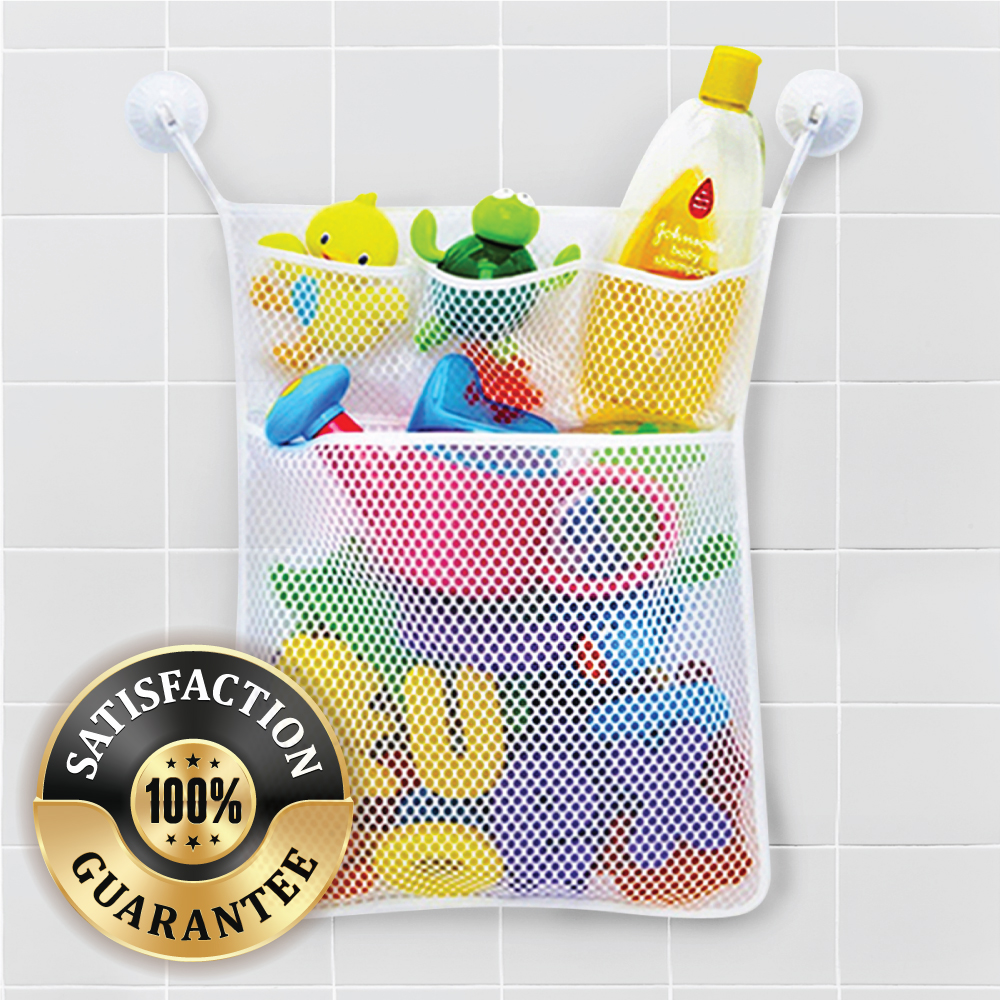 CONGRATS! Your search for perfect bath organizer kit is finally over! Your children love swimming with toys and you would like to organize space in your bathroom conveniently and inexpensively, right? Well with this snazzy bathroom mesh net storage bag, you can do just that! The organizer has ample room to put all the toys your baby plays during bathing and "unload" the edges and corners of your bathroom. Convenient pockets are great for shampoo, soap, cosmetics, shower accessories and much more. This is convenient for small rooms, where everything you need should be at hand. Made from a light, environmentally friendly mesh that doesn't smell, dries quickly and can be easily cleaned. Your baby's toys will always be safe and will be dried naturally that will not allow mold and other harmful bacteria to penetrate into toys. *Please note* to avoid any challenges with various tiles: As with any suction cup, this product requires a flat, level and non-porous surface for proper suction.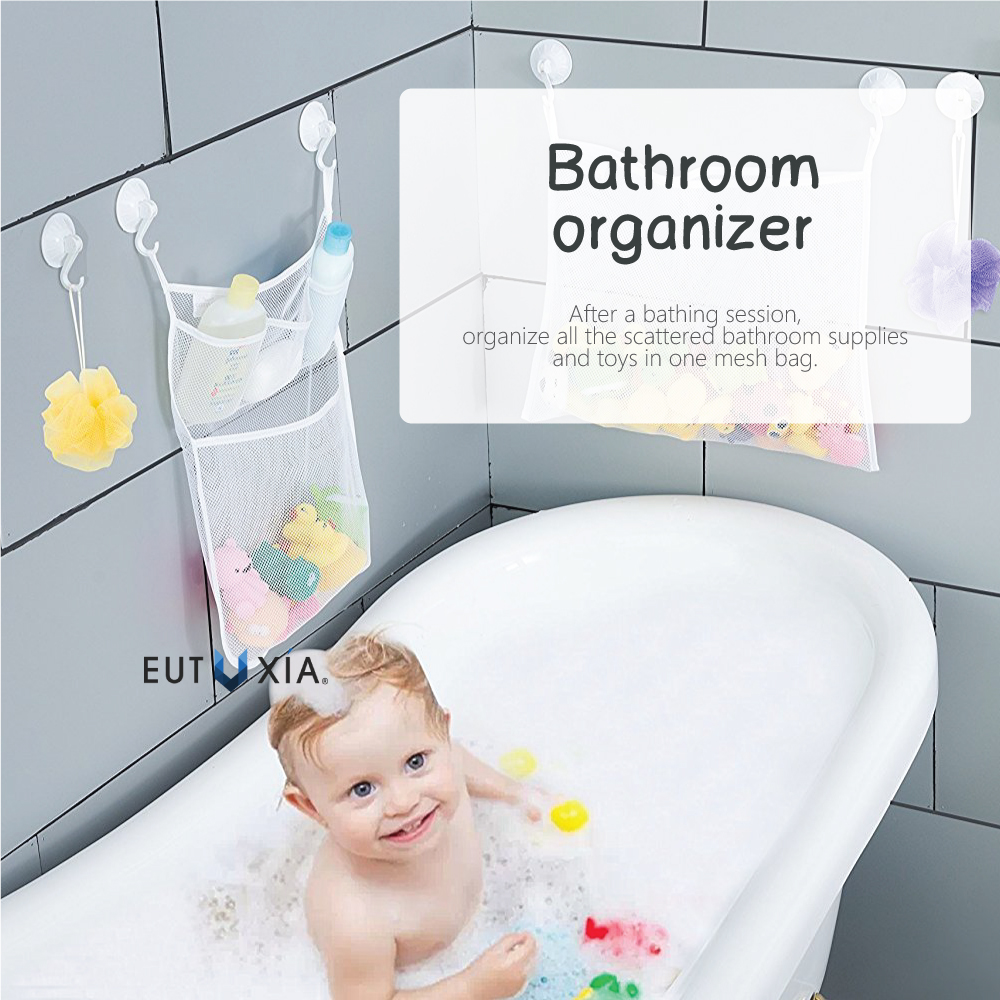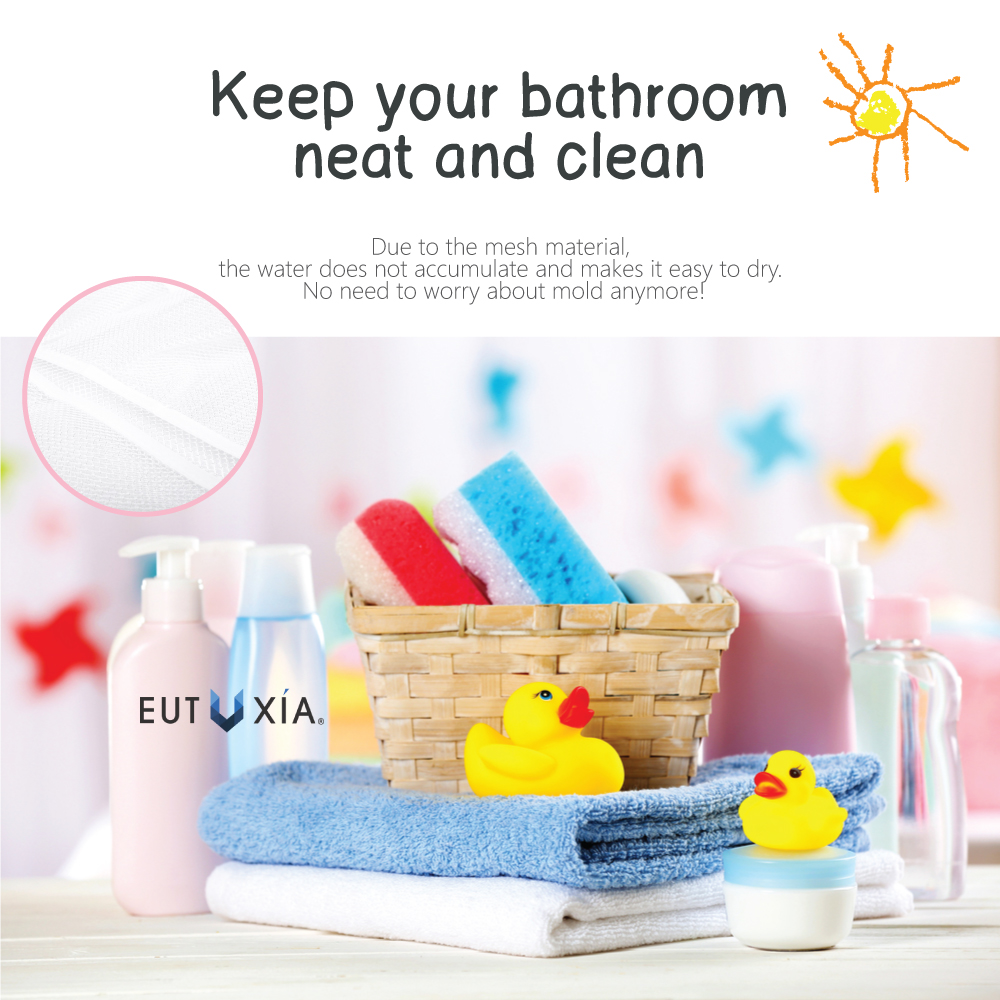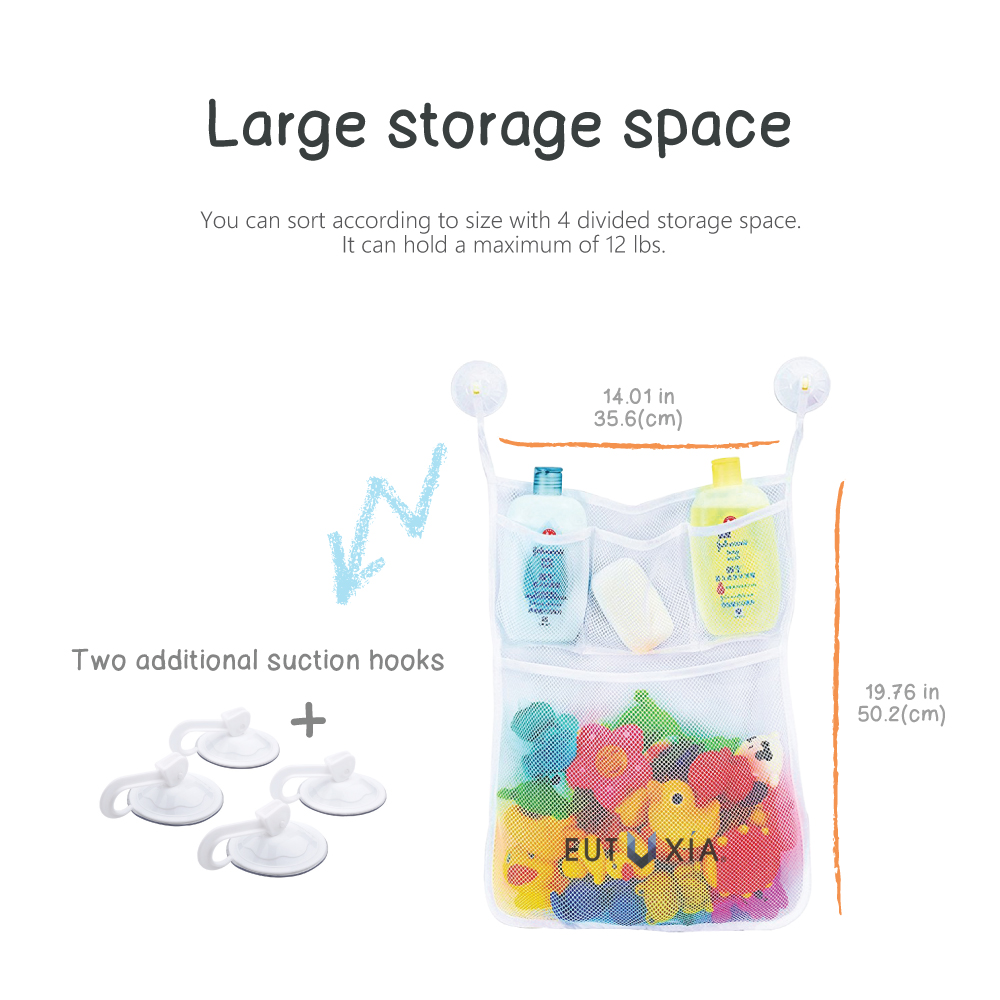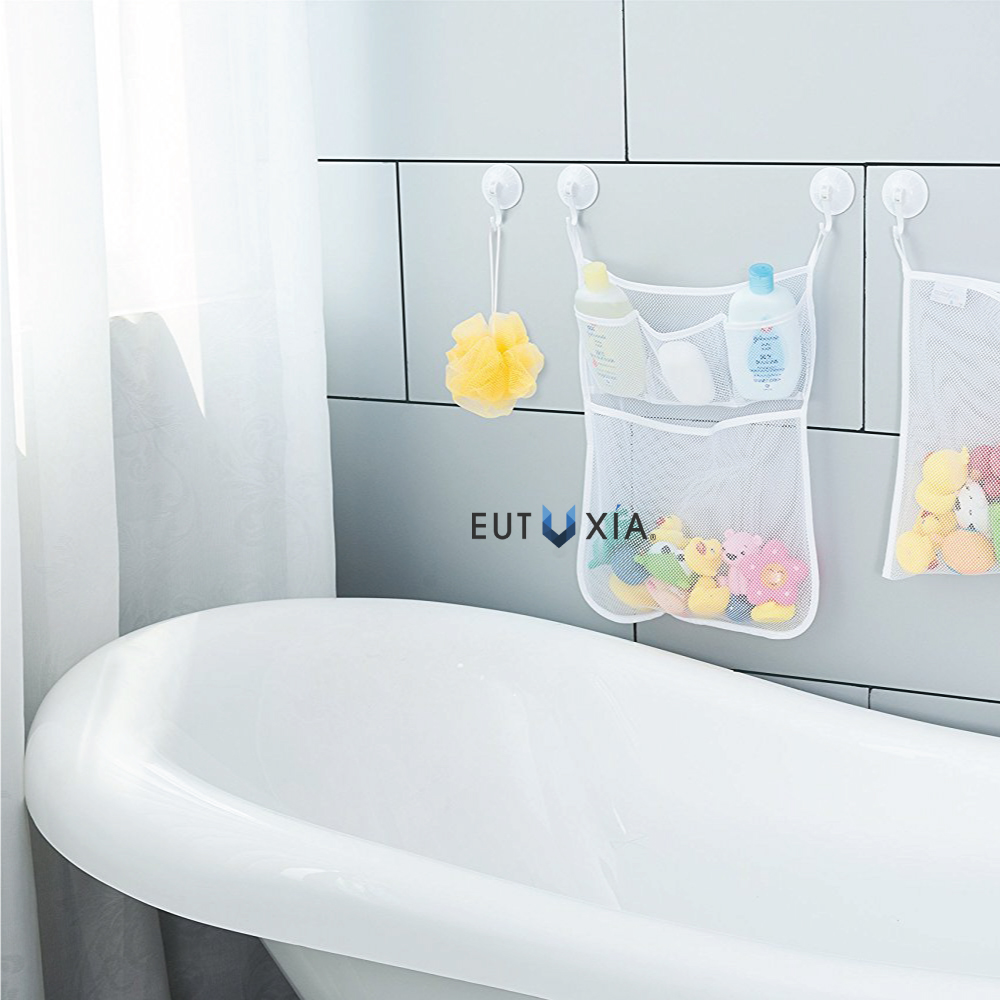 - Color:WHITE
You Might Also Be Interested
Customers Who Viewed This Item Also View
Customer Reviews
Michelle Lambert
May 21, 2019 11:00:57 PM
super strong
Finally good suction cups & the bath ne is made of strong mesh. It is a great size and holds all our bath toys and soaps. Super strong suction cup and definitely recommend to others.

Joanne Dowd
Apr 4, 2019 12:06:48 AM
great suction hook
It holds all my stuff and is very durable. I keep a shampoo and conditioner bottle, loofahs, kids toy and essential. This toy organizer itself seems sturdy and useful! Love how great the suction hooks work!
Michelle Orleans
Dec 11, 2018 12:11:21 AM
a place to store toys
It is a great size and holds all our bath toys and soaps. It's very breathable and I haven't had any mold issues. Now, my son has a place to store and help clean up his bath toys.
Jackie Reeves
Nov 11, 2018 11:50:03 PM
works really well
Good value and the suction cups work really well. It was just to get my daughter's bath toys out of the way and it's done well. It holds everything for bath time, we especially love the divided pockets.
Kelly Mcdonald
Oct 11, 2018 11:02:56 PM
great toy organizer
This Bath Toy Organizer is a great solution for keeping our bathroom clean and tidy. I have 2 kids and always get trouble to tidy up my bathroom because of all the kid's stuff and it looks much better.
Jessica Lee
Jun 18, 2018 2:50:25 AM
it's a great idea
Kids love this toy organizer. It stays up on the wall and keep the bathroom neat and clean. It's a great idea the net is a nice size and made of high quality.
Marlene Hamilton
Jun 4, 2018 11:10:40 PM
I'm so glad I purchased this
My daughter loves this and so do I! She can fit all her toys in it and still have plenty of room for more. I'm so glad I purchased this. Highly suggest buying this to all Moms out there!
Write Your Own Review