Features & Highlights
Why you should buy this product
I find this MicroSD USB Card Reader as someone who takes lots of photos and videos on their Android phone. With this card reader, I can take it with me anywhere, and whenever I feel like viewing the pictures on my phone. It's quite small and compact so it is portable and can be stored anywhere!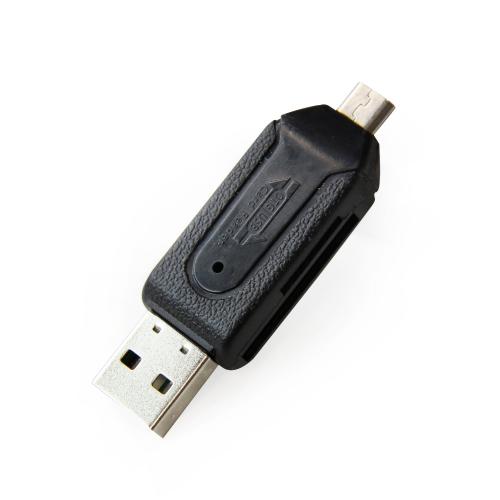 Black Aluminum MicroSD USB Card Reader
When you use a camera it can be difficult to look at or transfer them without a Micro SD card reader since many computers can't recognize your SD card. Just plug this futuristic looking card reader into a USB port and instantly be able to show off all your best pictures! You can carry it around daily since compact and lightweight! Other card readers are big and unsightly, but this one is sleek and discrete!
Micro SD Card Reader that fits into any USB port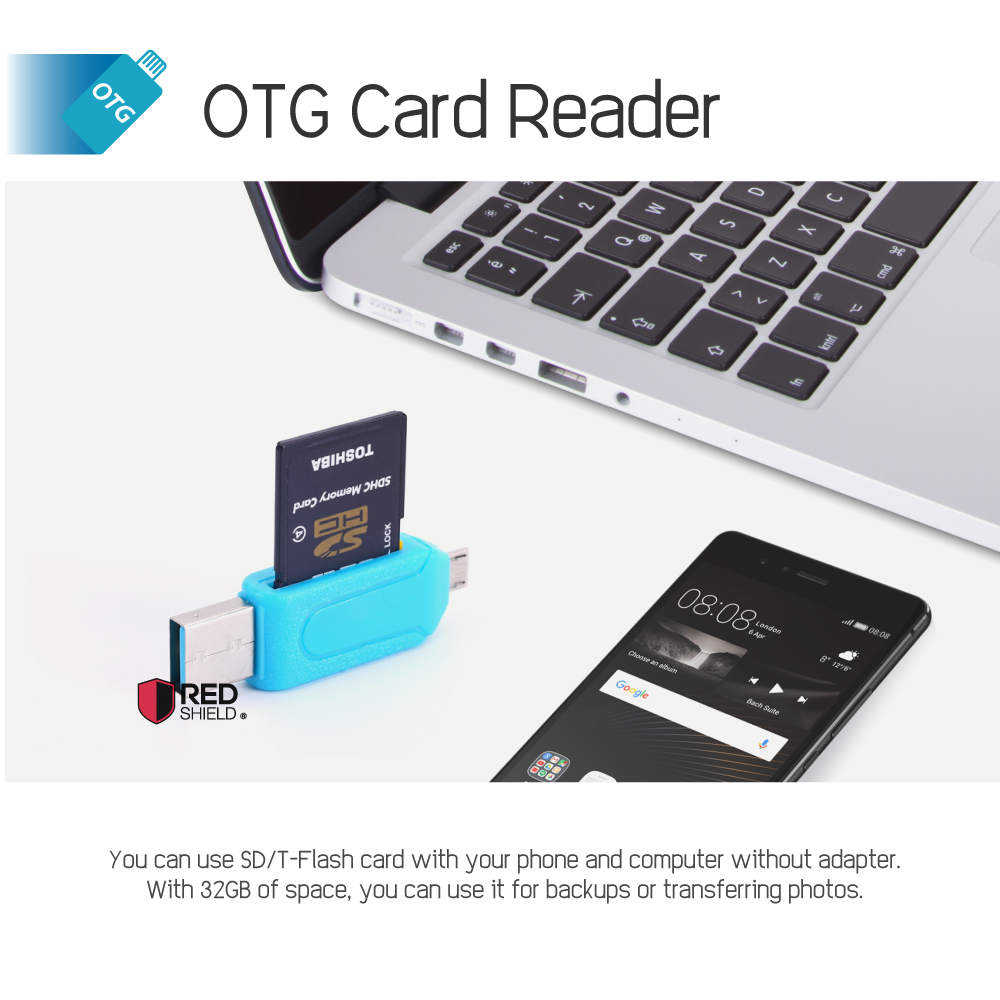 Compatible with Micro SD, Micro SDHC, and Micro SDXC memory cards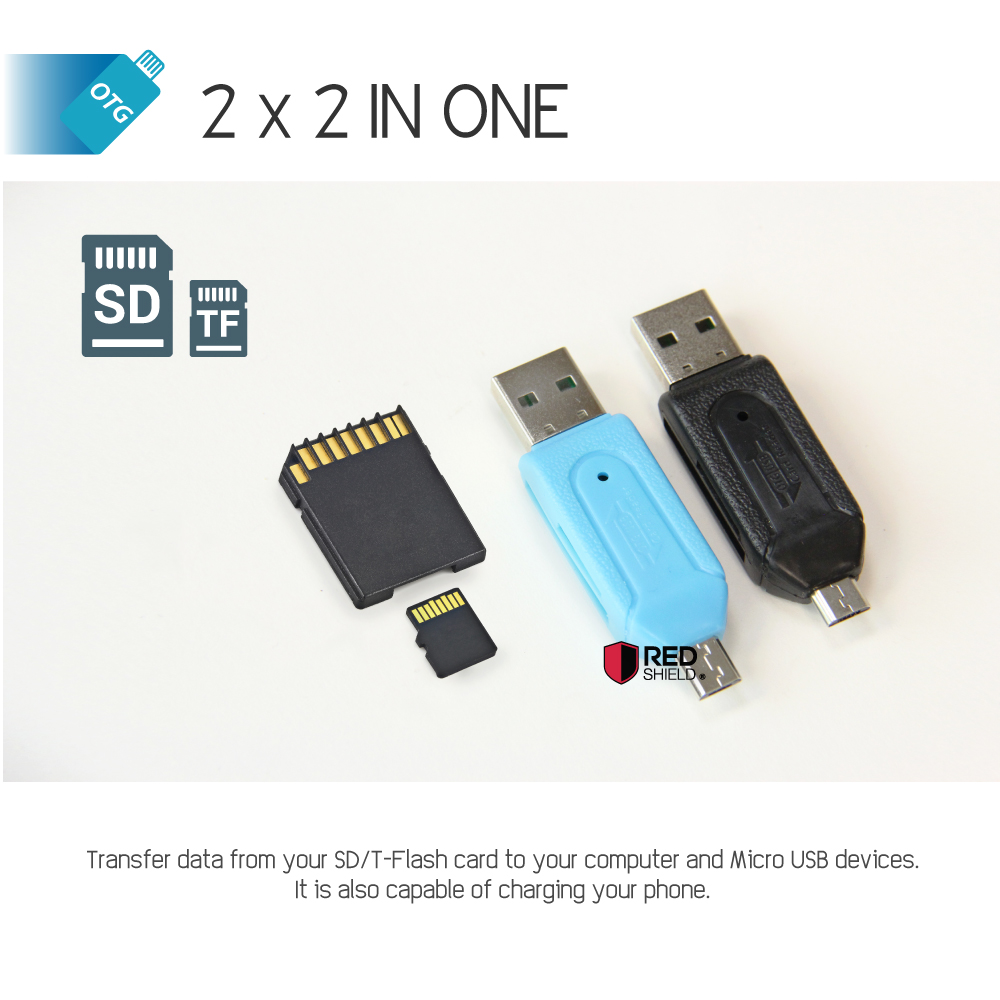 USB A male with a micro USB dual- plug design, Smart Phone and PC support dual interface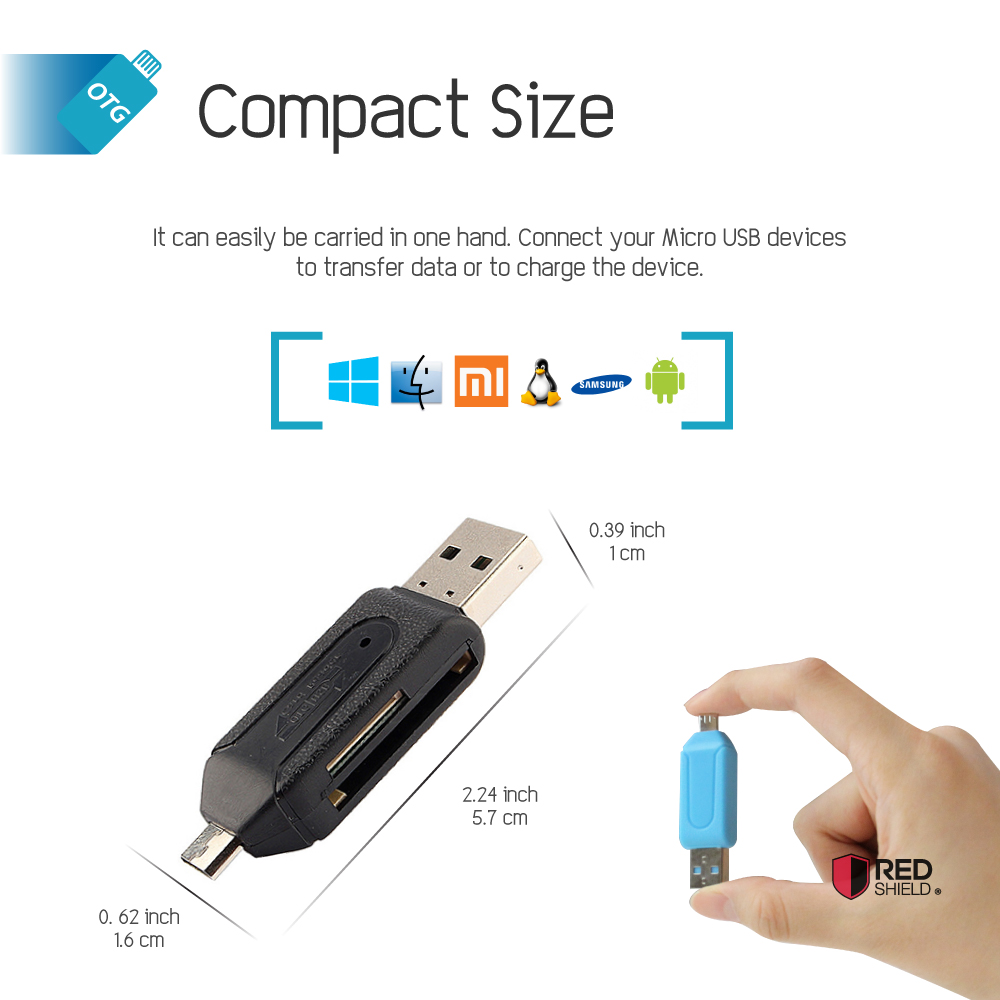 You Might Also Be Interested
Customers Who Viewed This Item Also View
Customer Reviews
Olive Reeves
Jun 13, 2019 6:21:39 PM
worth buying
This device is relatively slim, reads and writes files on micro SD simultaneously. It's plug and play with direct USB pass through. Great and fast card reader! Worth buying!
Molly Lambert
Feb 13, 2019 9:58:23 PM
great speed
Finally found the one! I love these little card readers. They are small, so you can keep them in your change purse. I like a few in different bags for when I travel. The transfer speed is great!

Charles Miller
Dec 19, 2018 10:45:00 PM
pretty fast
I use a flash USB memory card reader to back up and work from in daily life. It has tons of room! And, it's pretty fast. The application is super easy to use.

Joe Walker
Nov 18, 2018 11:34:17 PM
just plug and play
Such a great buy. This is a very handy item to have and I can read my SD card directly to my computer. I found it easy to use and open files! It's about as plug and play!
Jessica Jackson
Oct 18, 2018 11:00:08 PM
makes my life easier
Amazing! This is so simple, solid, and compact. It makes my life a million times easier when it comes to taking pictures, videos and moving them from one device to another!
Donna Hudson
Jul 19, 2018 7:01:15 PM
it works great
Simple, to the point, no software to install, no drivers. It's about as plug & play as it could possibly be. It's small enough to not get in you way. It is exactly what I wanted and it works!
Antonio Lee
Jun 12, 2018 8:30:42 PM
works very well for the purpose
Small for travel and works great! This is simple, reliable, and it's about as plug & play as it could possibly be. Works very well for the purpose.

Harry Kate
Feb 8, 2018 7:59:51 PM
very simple to use
Very simple to use. This little card reader has worked great so far, it way exceeded my expectations and it makes the whole process so much easier.
keith Bower
Jul 4, 2017 11:55:39 PM
works like a charm!
Works like a charm! Quickly imports everything that I throw at it, and didn't break so far! Small, portable and very good reliable card reader. It works just fine!
Anthony Baker
Feb 9, 2017 6:54:11 PM
very functional item
Very functional quality item. Well made, easy to used, and it's great to be able to copy items quickly. I love the whole concept!
Jack Hill
Dec 28, 2016 7:42:30 PM
it works well
It just works. Fast transfer speed, small, easy to pack and take with me anywhere I go. Good quality and it works the way it should be. I love it! The price is very reasonable and highly recommended.
Nicolai Perez
Nov 28, 2016 12:56:30 AM
very useful
Versatile and very useful! Simple and cheap almost every connection you could ask for. Highly recommend
Willster
Dec 2, 2015 11:17:26 AM
Love it
I was doubtful they could even engineer something like this in a standard USB connector. But they DID and it works. So tiny I'm afraid I might lose it and 32 or 64 GB of my stuff as well.
I'm happy with it.
Hoov
Jun 11, 2015 8:37:54 PM
Fit and Finish needs some work
I was hoping to use this to carry around some information I may need at a moments notice. I will probably still do it, but the caps seem to be a bit looser than I was hoping, and the cap does not fit correctly. One way there is a gap between the two halves, the other way the two halves are offset. But for what they cost, I can't really complain. But if they made one that was sealed against the environment, I would pay 10 times the price. Good idea behind it, and it works.
Write Your Own Review