Features & Highlights
Why you should buy this product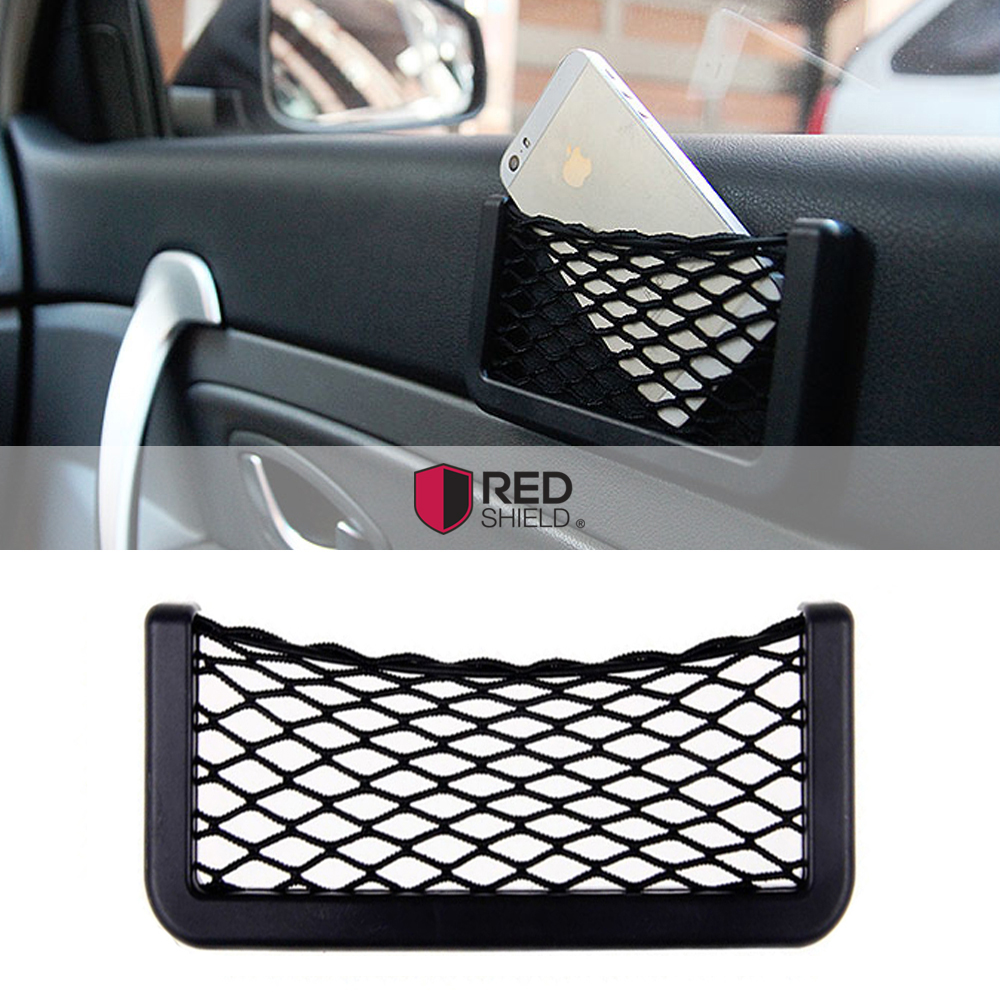 Black Car Net Bag Phone Holder Storage Pocket Organizer [Also great for wallet, keys, pens, and MORE!]
Car Net Bag Phone Holder Storage Pocket Organizer for Apple iPhone 5/5S - [Also great for wallet, keys, pens, and MORE!] With this convenient accessory in your car, you will not have worry about your missing or fallen phone and essentials any longer. Daily essentials such as cellphones, tissue bags, lighter, cigarette, keys, pen, and even jewelry can be stuffed in this sturdy, high quality nylon net bag . Stick it just about anywhere in your car to start organizing your phone and essentials!
Can hold your phone, cigarette, card or other things
Product dimension: 14.8*7.8*1.8cm/ 5.8* 3.1* 0.7 inches.
High quality ABS plastic and nylon material with 3M double-sided adhesive tape.
Can hold your phone, cigarette, card or other things.
Elastic mesh and strong scalability make it overcome the sagging problem without scalability.
Simple and fashion design, easy to install and use.
Color: Black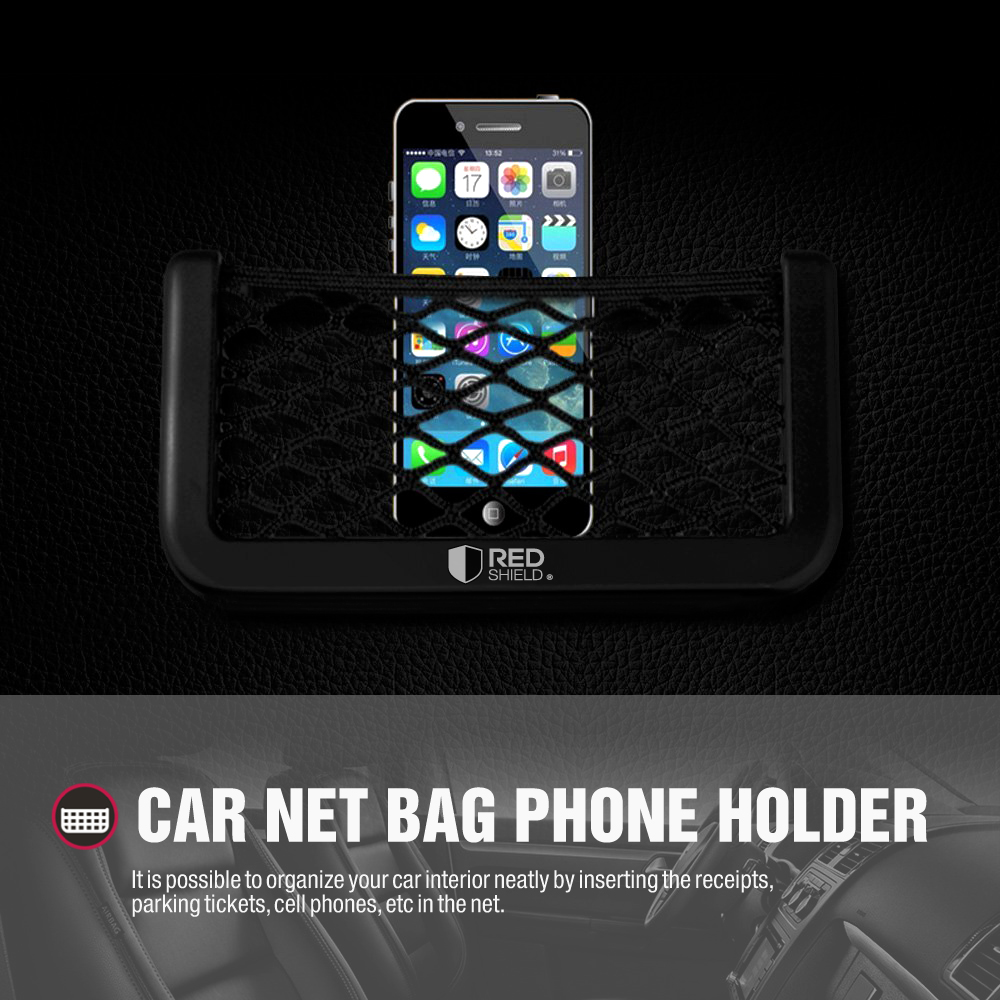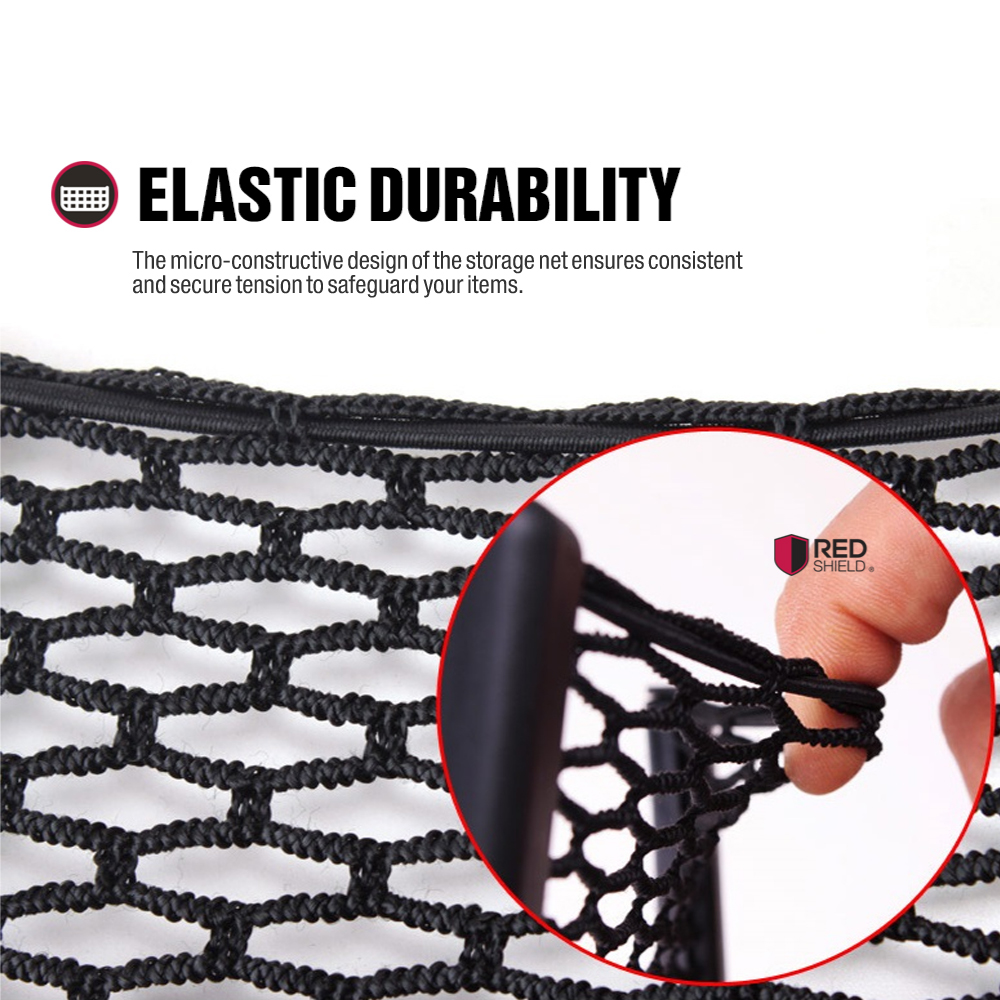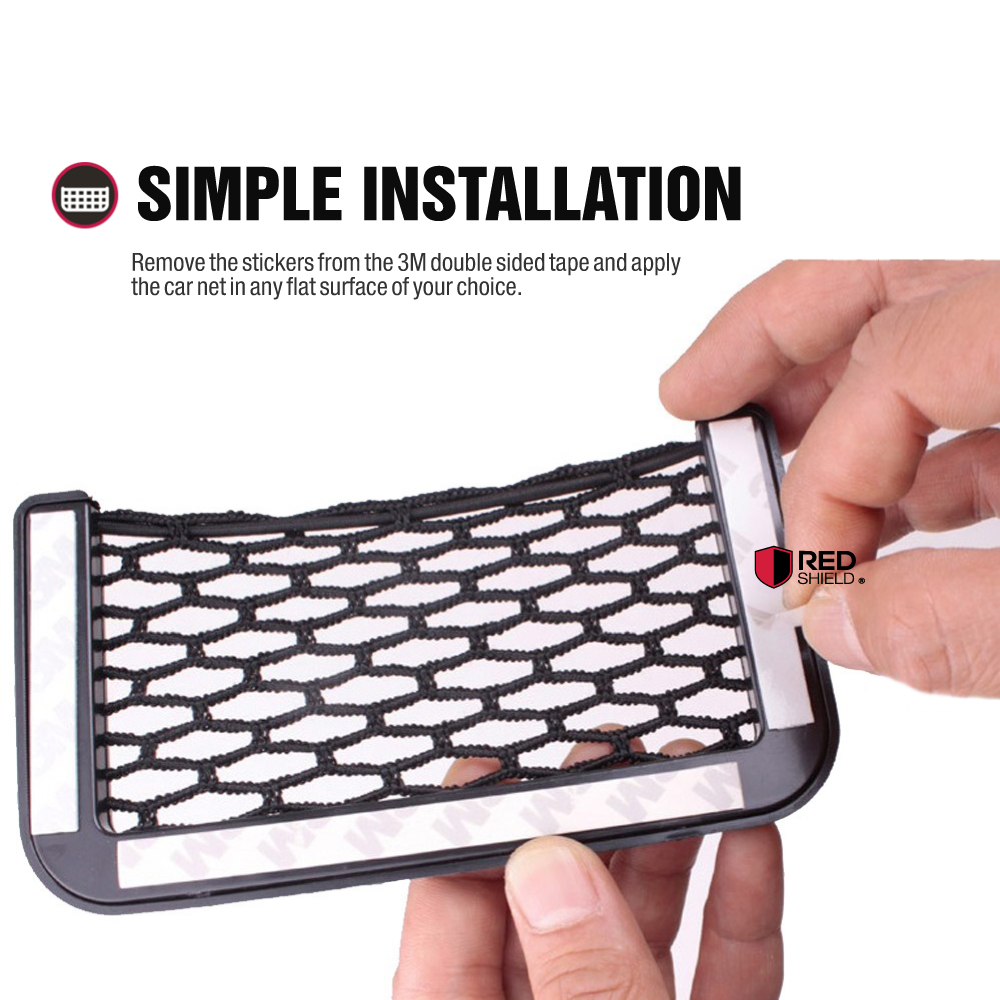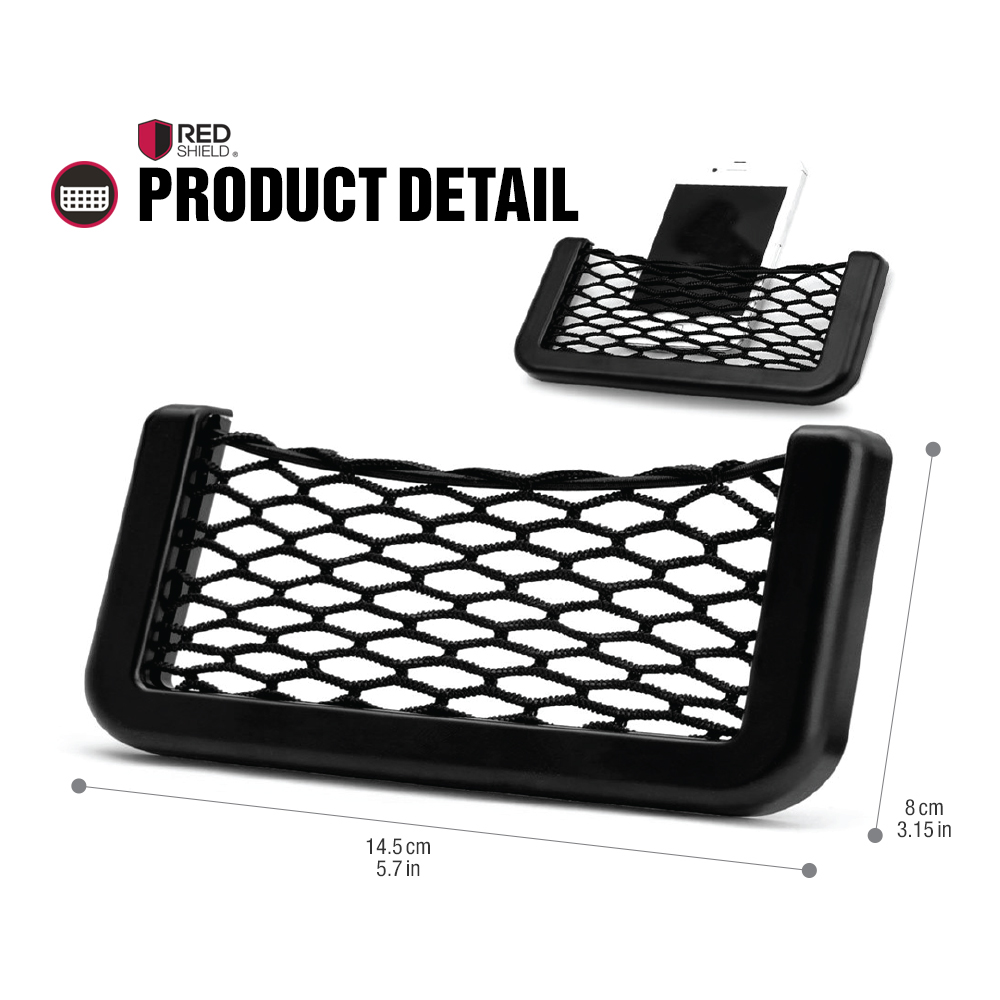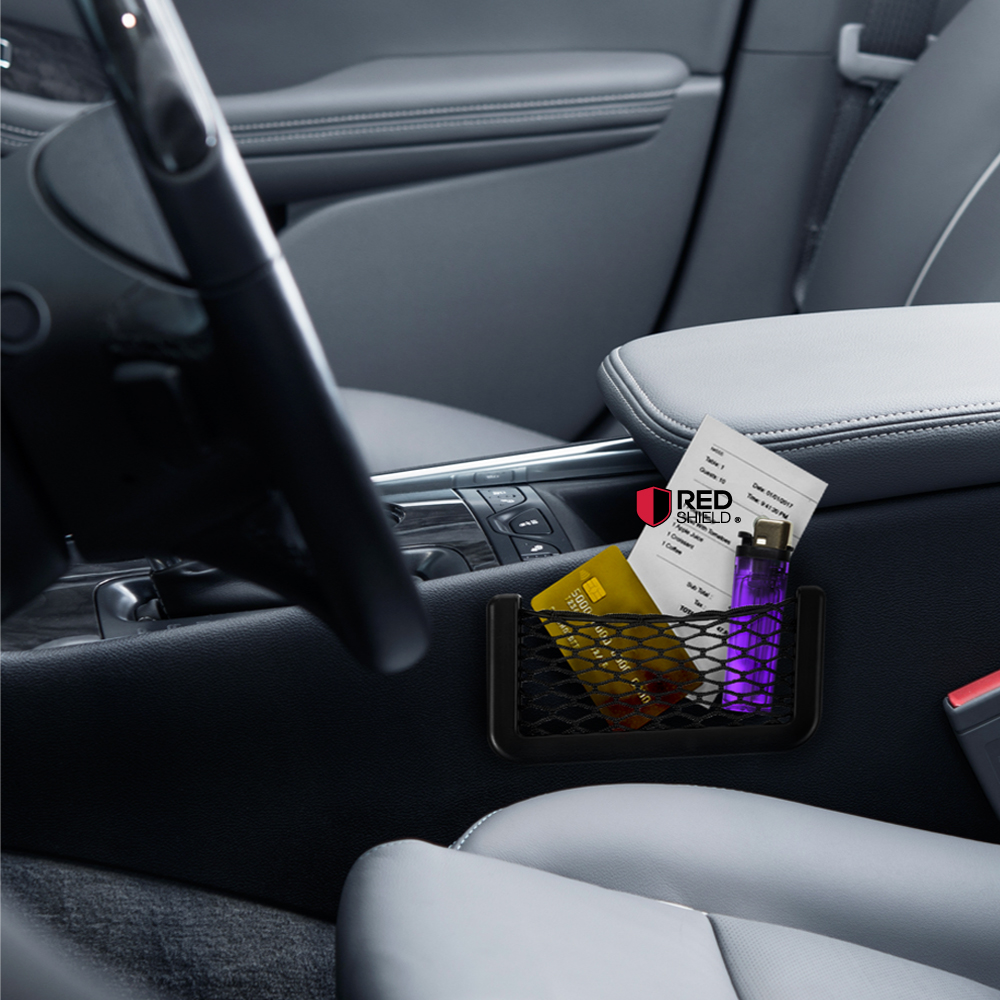 You Might Also Be Interested
Customers Who Viewed This Item Also View
Customer Reviews
Aubrey Parker
Jan 22, 2019 8:40:43 PM
very stylish
Perfect fit for my vehicle! Stylish, strong, and convenient! I purchased two and I love them! Fits my phone, receipts, pens and other small items.

Nick Smith
Dec 14, 2018 12:39:54 AM
durable and easy to use
I used in our travel for extra storage, very durable and easy to use. It has added a couple of pockets to put small things up and out of the way.
Erick Clapton
Dec 3, 2018 4:28:57 PM
happy for two pack
Happy for 2! It's very well made and stylish for my console. Super slim and wide enough that the phone can easily in and out.
Harry Hopkins
Sep 28, 2018 1:39:04 AM
good value for the price
These things are awesome! So handy for any small objects to keep thing organized in your car. Good value for the price!
William Robertson
Jul 18, 2018 9:44:09 PM
perfect for the back of my car
Perfect for the back of my car. This storage net is very well built and the velcro was strong. Very practical and inexpensive solution to hold my phone. Very satisfied!
Oliver Pullman
Jul 2, 2018 11:01:44 PM
works fine
So great for me at least. I was always having my keys, pens, and other small things. No more rattling from those items both fit great in these net holder and have stayed in place.
Emma Mcdouglas
Apr 23, 2018 12:57:47 AM
works well
Works very well in my vehicle. It's keep everything in place and tidy. Holds my small stuff in the back seat. Perfect!
Vans Reyes
Feb 7, 2018 10:02:14 PM
i got 2 pack in the box:)
Awesome! It's just like a super glue! It sticks well onto my back seats and the pockets are wide enough to store my small stuff... I got 2 pack in the box. Great!
Sebastian Greene
Sep 24, 2017 4:26:01 PM
perfect for my stuff for easy access
It makes a easier way to store little things so they don't bounce around. Easy to remove and move somewhere else if needed. Perfect for my stuff for easy access.
Abigail Dowd
Mar 9, 2017 10:43:55 PM
best deal for 2
It seems like exactly what I was looking for my new car. Very functional. The net and frame are good quality and adhesive well. Best deal for the offer of 2 pack. Perfect!
Michael Ross
Jan 8, 2017 11:05:37 PM
great idea
Great idea. These little net and frame are good quality, durable and it holds up very well. Works fine and the price is great.
Write Your Own Review