Features & Highlights
Why you should buy this product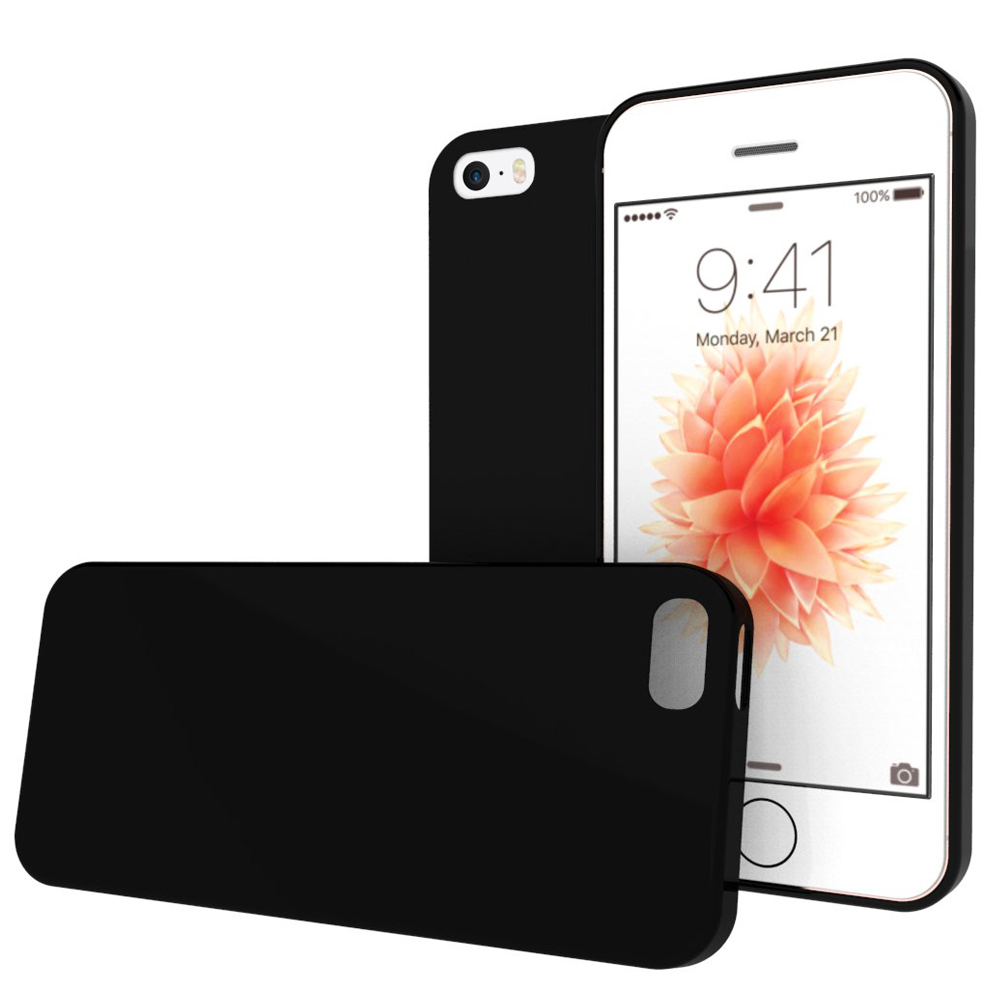 [Apple iPhone SE/5/5S] Case, [Black] Slim & Flexible Anti-shock Crystal Silicone Protective TPU Gel Skin Case Cover w/ Free Screen Protector
Your brand new Apple iPhone SE/5/5S is amazing and would be accented even more with this Black TPU case! We were expecting cool and sleek, but this Apple iPhone SE/5/5S is in a completely new league of its own. Bringing next generation technology straight to your hands, the Geeks wanted to make sure you keep your Apple iPhone SE/5/5S well protected so it can give you years of unquestioning servitude. We looked for the absolute best option for you, our fellow geeks, balancing functionality and price. We didn't think that was enough to thank you, so we're included a FREE SCREEN PROTECTOR with every purchase! We salute you Apple iPhone SE/5/5S owner!
High quality TPU crystal silicone material
Firm enough to protect from scratches, soft enough to conform to fit every nook & cranny of your Apple iPhone SE/5/5S
Anti-Slip finish allows you to put your phone on a flat surface and tap, swipe, doodle, or type without moving!
Vibrant colors available so your Apple iPhone SE/5/5S can stand out even more
Resists scratches, dents and drops
Perfect cutouts allow full access to all features so you can be productive anytime, anywhere
Subtle pearl effect gives off a glamorous sheen
Color: Black
Thermoplastic Polyurethane (TPU) material fuses the flexiblity and softness of silicone with the hard protection of plastic.
High quality, slim fit case molds to fit your iPhone SE without covering important buttons and ports.
Rubberized, matte finish slides easily in and out of pockets without gathering lint and dust.
Firm enough to protect from scratches and drops, soft enough to conform to every nook and cranny of your iPhone SE.
Vibrant color enhances the look of your phone without making it bulky and burdensome.


Cellphone case name Supports Samsung Galaxy S7 Devices From Verizon, AT&T, Sprint, and T-Mobile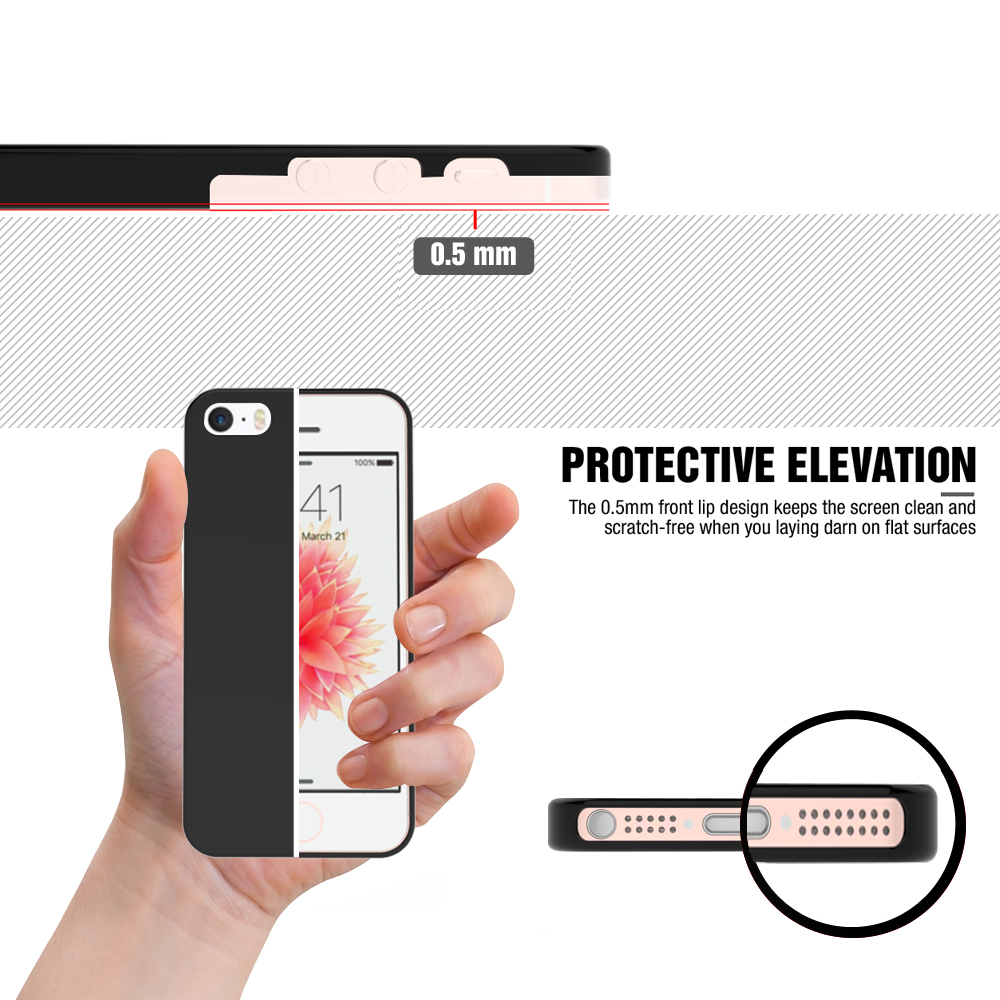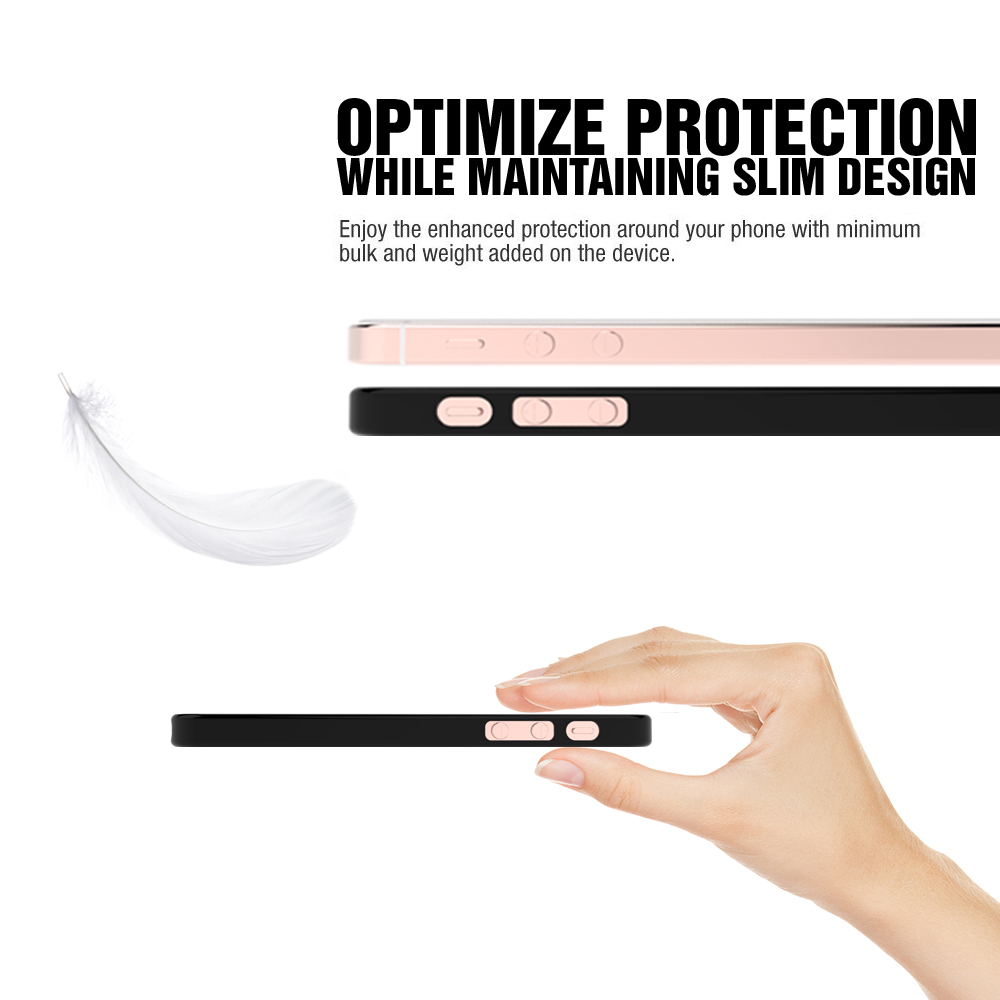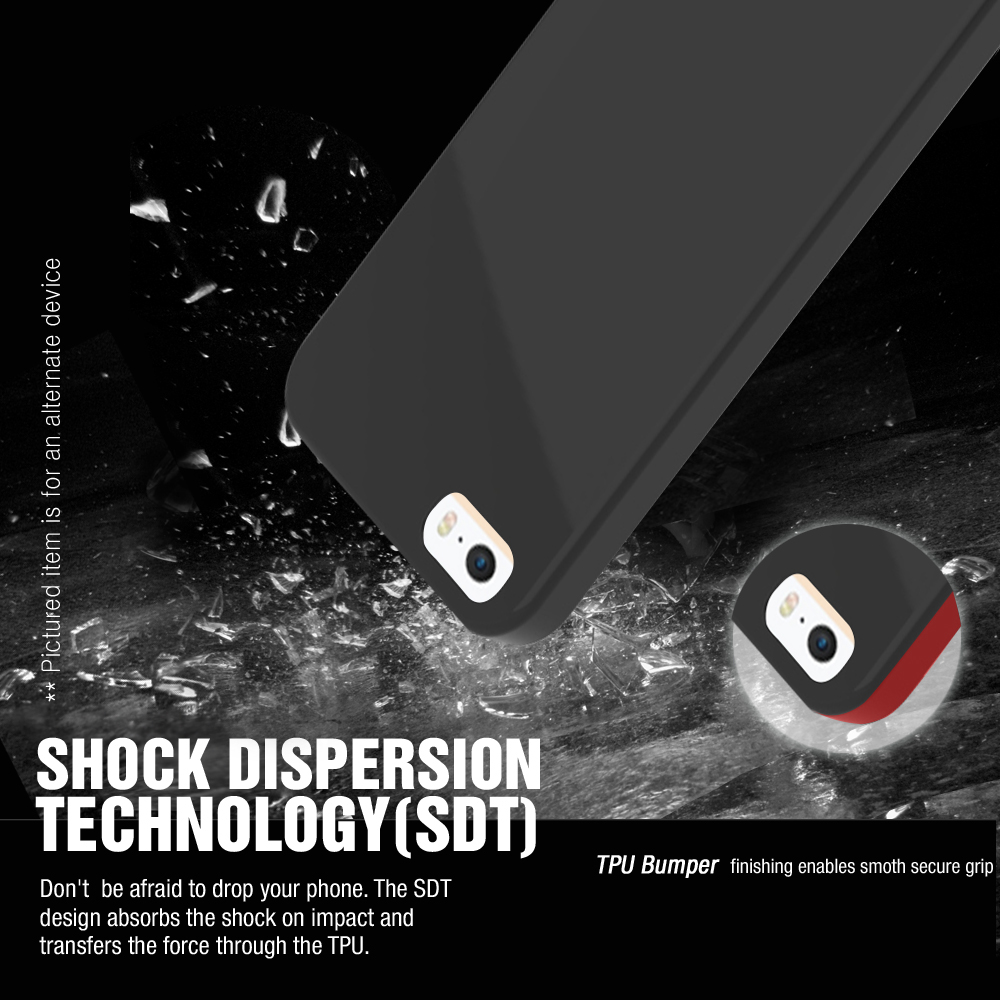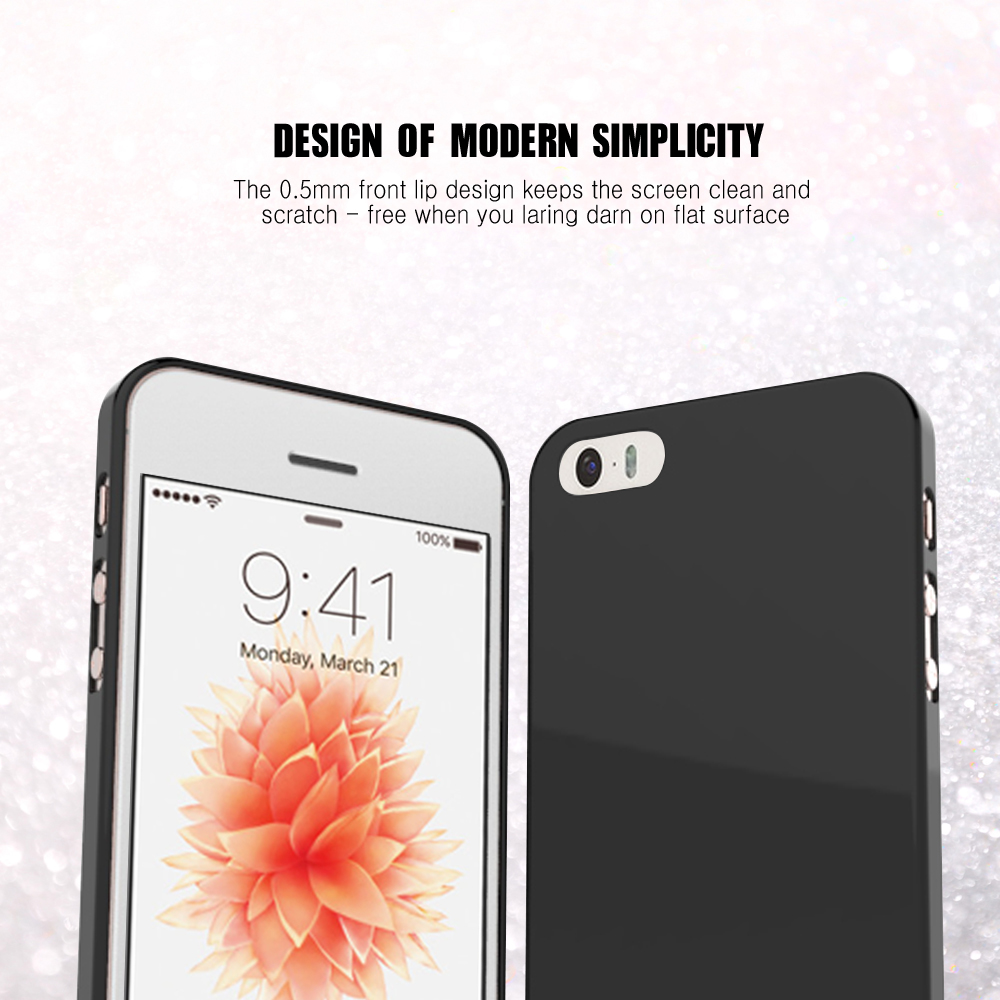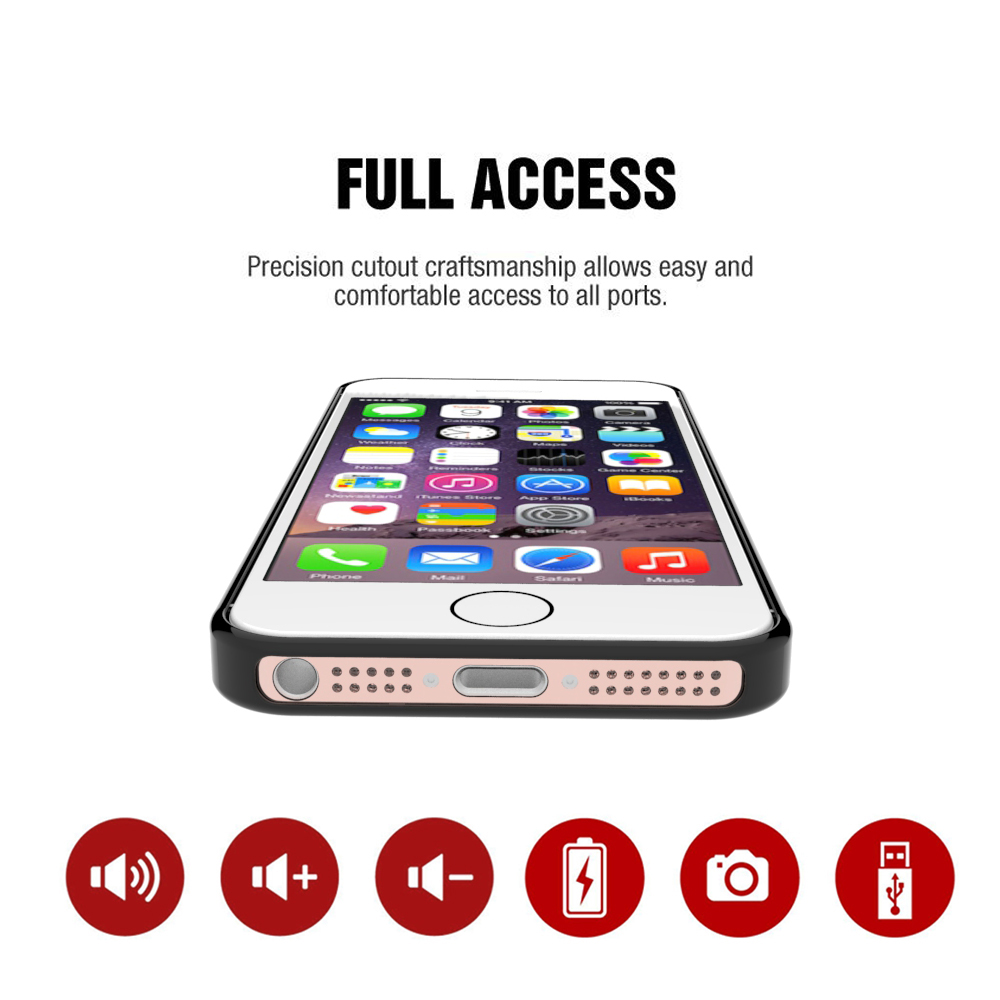 You Might Also Be Interested
Customers Who Viewed This Item Also View
Customer Reviews
Warren Dyer
Jul 15, 2018 8:50:23 PM
best case ever
Best case ever made! It's not bulky, it feels nice and it protects my phone. I've dropped my iPhone 5S so many times over the last 2 years and this case has kept it alive.
John Douglas
Jul 15, 2018 8:45:32 PM
fits my phone perfectly
Fits my iPhone 5S perfectly and has already saved my phone from a fall onto a stone floor. I can still fit it into the back of my jeans. Good price!
Rachel Lee
Feb 18, 2018 8:56:50 PM
best buy with free screen protector
Very happy:) I love the soft touch, nice matte finish, and has a perfect fit on my iPhone 5S. This is the best skin/cover I have ever had for my phone. Best buy with free screen protector!
Leonardo Smith
Feb 18, 2018 8:35:28 PM
looks great
It's cute! It has the black edge which is what I wanted. It looks great! I have been using this for a long time and it has been saving my phone from everything!
Write Your Own Review