Features & Highlights
Why you should buy this product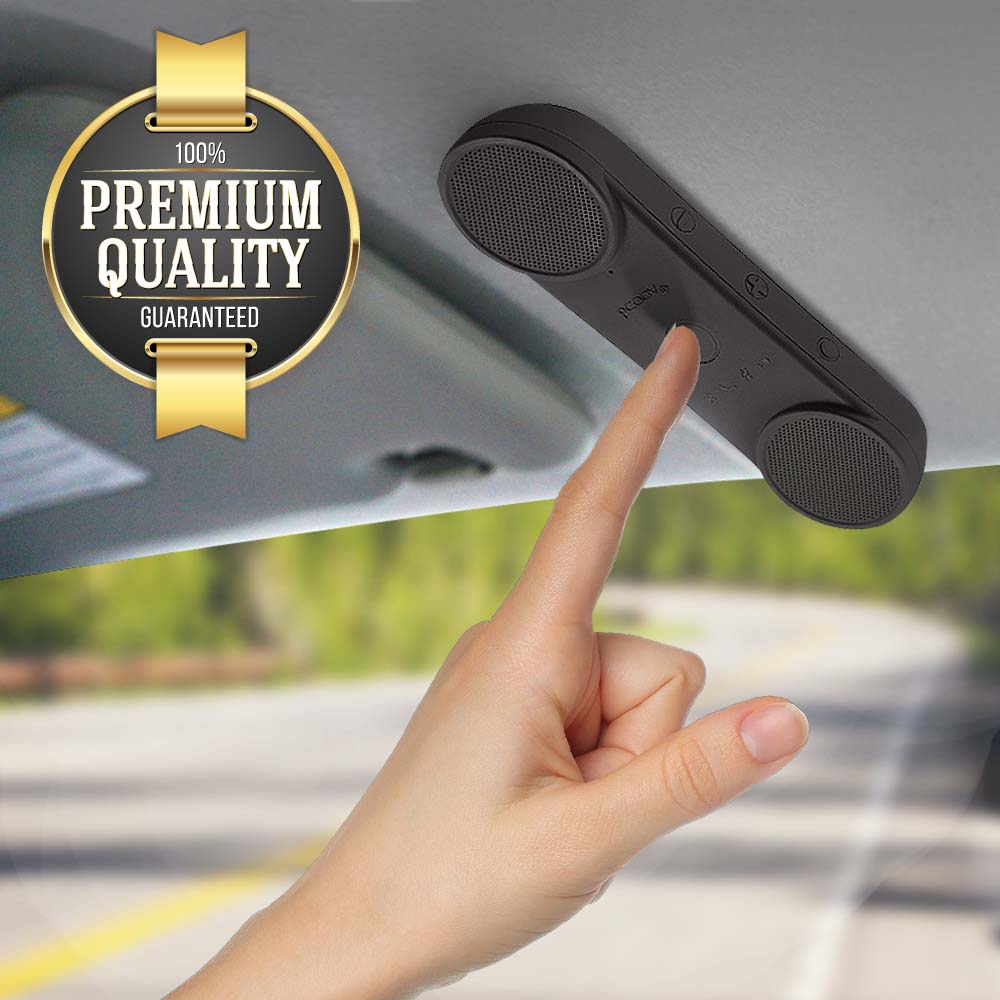 Black Universal 3-in-1 Portable Bluetooth Stereo Speaker Handset w/ Bike Mount, Sun Visor Clip, & Outdoor cradle
Carry Bluetooth speaker anywhere at home, work, or inside a car
Attach it to a refrigerator magnet on a metal surface
Play music on portable speaker mode in high quality sound
Pause music and take incoming calls at your will
Answer calls on speaker phone mode, all the while your smartphone is tucked away somewhere and hooked up to a charger
Switch to handset mode with a press of a button, and answer private calls
Free yourself from mobile phone radiation worries
Simply link Bluetooth Stereo Speaker to your smartphone via Bluetooth, and let it handle all your audio needs
Be dazzled with Bluetooth Stereo Speaker, a perfect companion to your smartphone

Color : BLACK (Click here for color Red)
Bluetooth : V 3.0 / EDR compliant
Spear Unit : 3W X 2 (stereo)
RF power : Class 2
Profile : Speaker, Handset, Handsfree
Acoustic Quality : Echo cancellation, Noise reduction, Full duplex
Microphone : Dual microphone (End-fire array)
Advanced UI : Voice prompts,TTS, Voice recognition
Multi Pairing : Up to 8
Multi Point : √
Power : Li-poly battery
Battery : 1100mA, up to 15 hrs music playback, 20 hrs talk time
Stand by time : 40 days
Firmware : Upgrade via USB
Etc. : Micro USB connector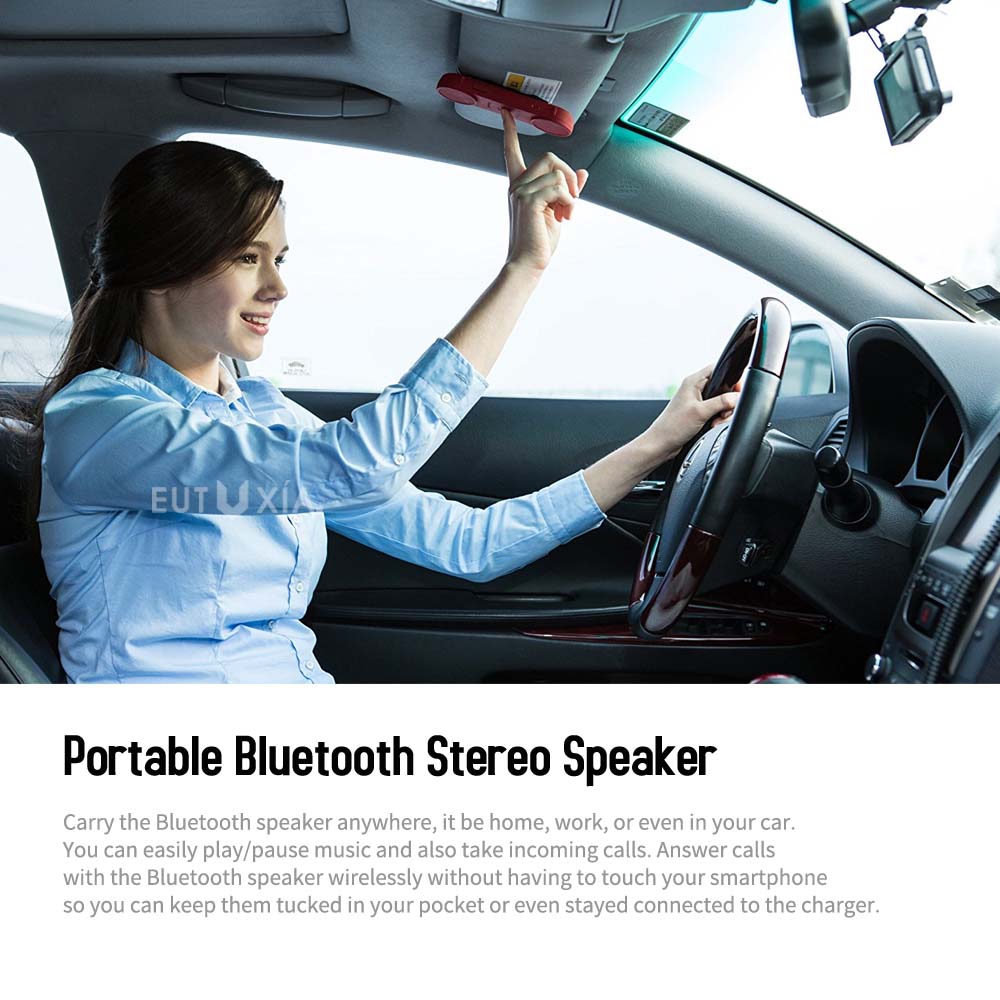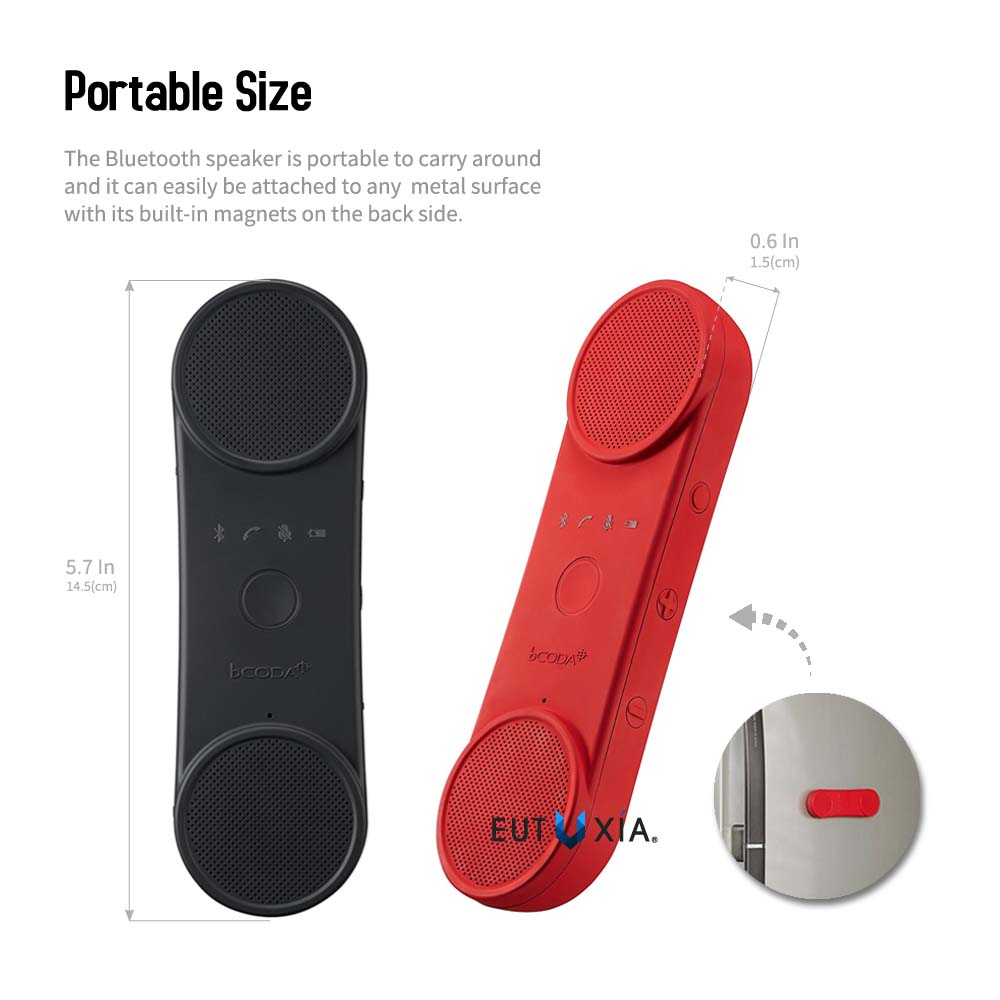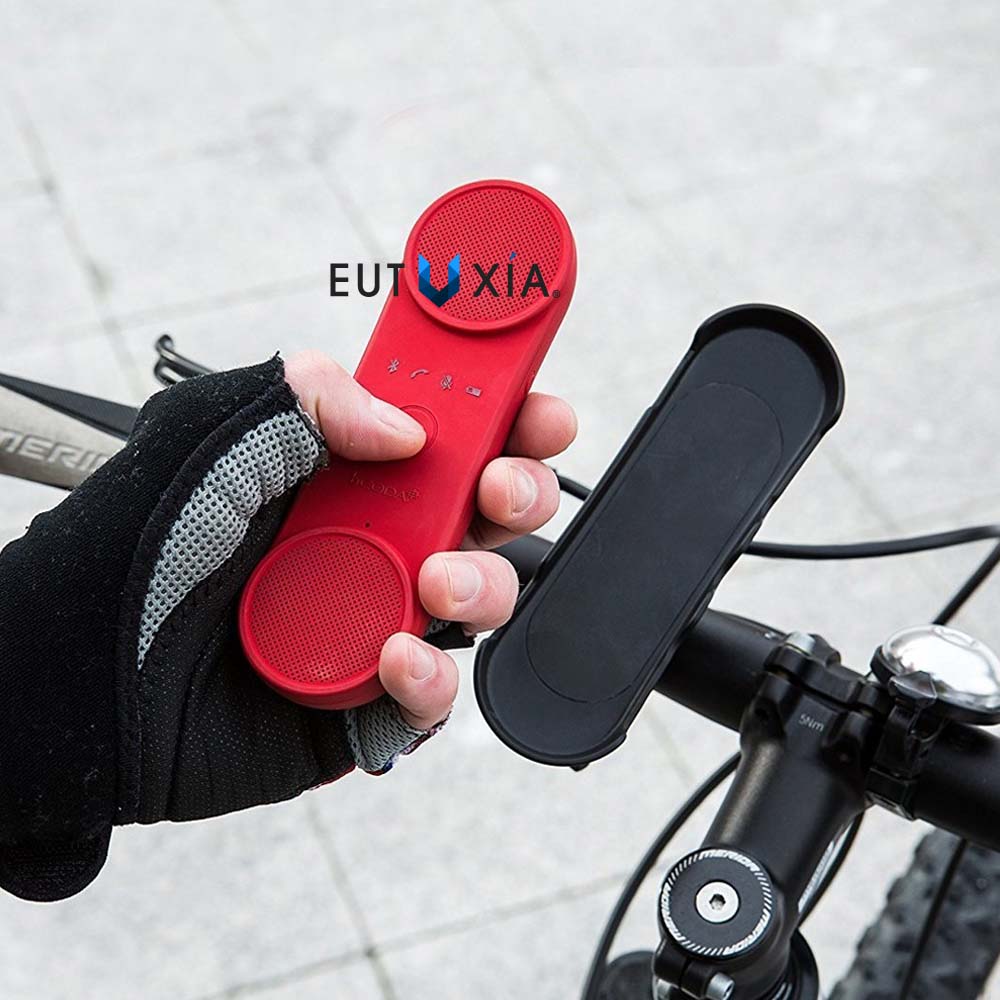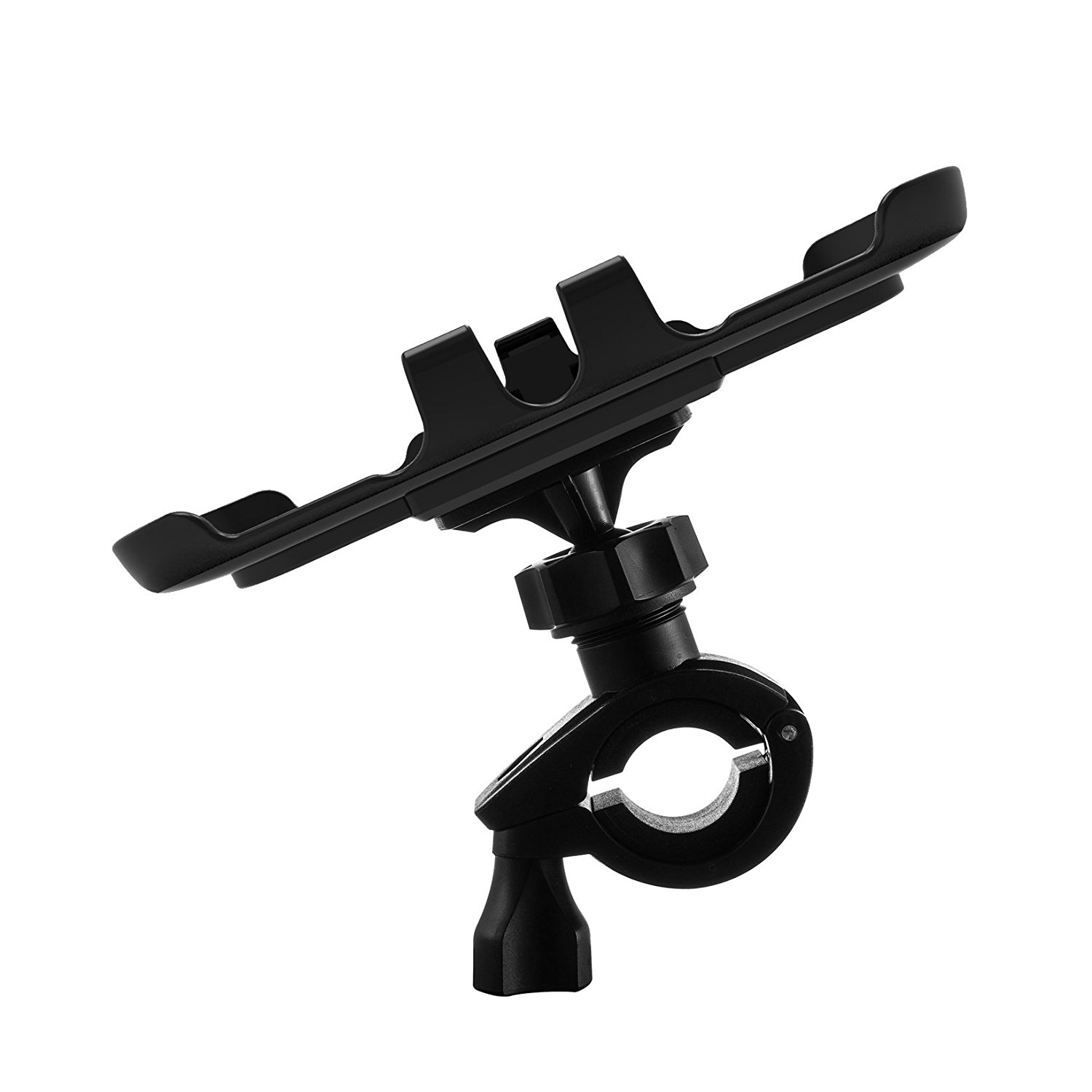 You Might Also Be Interested
Customers Who Viewed This Item Also View
Customer Reviews
Fiona Clarkson
Oct 18, 2018 1:02:32 AM
simple to set up
Simple to set up, with clear buttons and instructions. The sound is amazing! I can have the speaker in the kitchen and walk into the back bedroom and still hear it clearly! Thanks!
Solomon Lee
May 15, 2018 3:12:23 AM
sound is pretty
A really nice little Bluetooth speaker for the price. The sound is pretty good, clear, and useful. Highly recommended.
Joe Skinner
Apr 11, 2018 10:43:59 PM
great little Bluetooth speaker
It was a great little Bluetooth speaker and I enjoyed it a lot. It was small, portable, and it was cool. It charged very quickly and played for long periods of time. Works great indoor or outdoor activities.
Bella Parsons
Feb 20, 2018 9:13:18 PM
such a powerful speaker
Such a powerful speaker for its size with a very wide dynamic range of sound. The Bluetooth connection is excellent and works well across rooms. Worth the money!
Eduardo Anderson
Dec 25, 2017 10:45:34 PM
best speaker
Best speaker I've ever purchased. Great sound, loud enough and waterproof ability. I use it every day in the shower. Great price too!
Michael Peter
Nov 27, 2017 7:51:13 PM
great sound
Such a great sound comes out of this speaker. Convenient shape to transport around. Perfect companion for my phone. Excellent sound!
Sally Pullman
Nov 29, 2016 7:14:50 PM
music in the shower
Music in the shower! Best speaker also in outdoors activities, at work, in the car and with biking mount cradle. Amazing! With major plus of free radiation. Best gift for coming holiday.
Neil Grant
Nov 28, 2016 8:23:40 PM
provides great sound quality
I love this portable wireless speaker. It provides great sound quality and clarity. It was a multi functional speaker I can used it in my car, kitchen, biking, camping, office anywhere I want my partners.:) And mo worries about phone radiation. Amazing! Best gift too! Highly recommend
Bella Bower
Nov 28, 2016 1:35:24 AM
love it!
love it. And it's awesome and when chilling in a small crowd the music is still loud and great sound. It's really waterproof and free on radiation. So many thing to be used, my partner companion at work, shower, in car, outside activities and many many more. Highly recommend
Trevor WHite
Nov 23, 2016 6:20:23 PM
best speaker i ever had
Best bluetooth stereo speaker I ever had. The sound quality is great, it's perfectly fine in outdoor social events, biking, camping and more... Amazing! I love it! I will buy more as a gift this coming holiday.
Anthony Black
Nov 22, 2016 8:28:41 PM
easy and convenient to use
Easy and convenient to use. Sounds is great, i can bring it anywhere at home, outside, my kitchen and even in the bathroom. Multi functional speaker, my good companion and worth my money. Happy with my purchased.
Steven King
Nov 21, 2016 9:01:44 PM
excellent speaker and multi functional
Very happy with my purchased. Excellent sound quality, multi functional, water proof, and radiation free! My good companion I can bring it anywhere! I would definite recommend this Bluetooth speaker and buy more as a gift this Christmas.
Isaac Clinton
Nov 20, 2016 9:08:08 PM
amazing product
Awesome bluetooth speaker with bike mount, sun visor and cradle. Great quality speaker, waterproof, and sounds great. Perfectly use in all outdoors activities even in work, office, home at shower. Amazing! Highly recommend
Kyllie Martins
Nov 17, 2016 6:19:26 PM
freedom to listen music while biking in the rain!
I'm glad to have this Bluetooth Speaker. I love the quality, sounds and many others great features. Amazing! I can used this speaker when I cooking, driving, showering, working and much more. One of my favorite features is its made to be mounted on my bicycle. Now I can have the freedom to listen the music while biking in the rain again!
Michelle Lee
Nov 16, 2016 7:50:09 PM
easy to connect and bring it anywhere!
I really enjoy using this Bluetooth Speaker. The sound is clear and undistorted, even at high volumes. It is easy to connect to my phone. Great quality, speakerphone, bluetooth speaker, waterproof, and very important it's free from radiation. Super easy to use, useful and bring it anywhere I go... Wonderful!
Kevin Gibson
Nov 15, 2016 8:12:45 PM
great outdoor companion
Very Durable and lightweight! Great sound and good quality. I can carry this speaker anywhere i go at home, work, or inside my car. Perfect in my outdoor activities, like biking, i love the fact that is was waterproof and free phone radiation. Amazing Highly recommended
Kevin Garcia
Nov 14, 2016 9:09:09 PM
wonderful traveling speaker
I love the water proof protection as well as radiation free of this Bluetooth Speaker. Wonderful traveling speaker I bring it anywhere I go. Specially in time of Biking with my friends. I would buy another one for my girlfriend this coming Christmas.
Emmanuel Cortis
Nov 13, 2016 5:53:37 PM
Great choice for Christmas Gift!
Excellent sound! Fantastic product I can carry this Bluetooth Speaker Handset anywhere I want at home, outside activities or even inside my car. I used this in speaker phone mode, a walkie talkie, with biking mount cradle and so much more:) I am glad it was a waterproof and worry free in phone radiation. Great choice, and definitely will buy more as a gift for my love ones.
Write Your Own Review