Features & Highlights
Why you should buy this product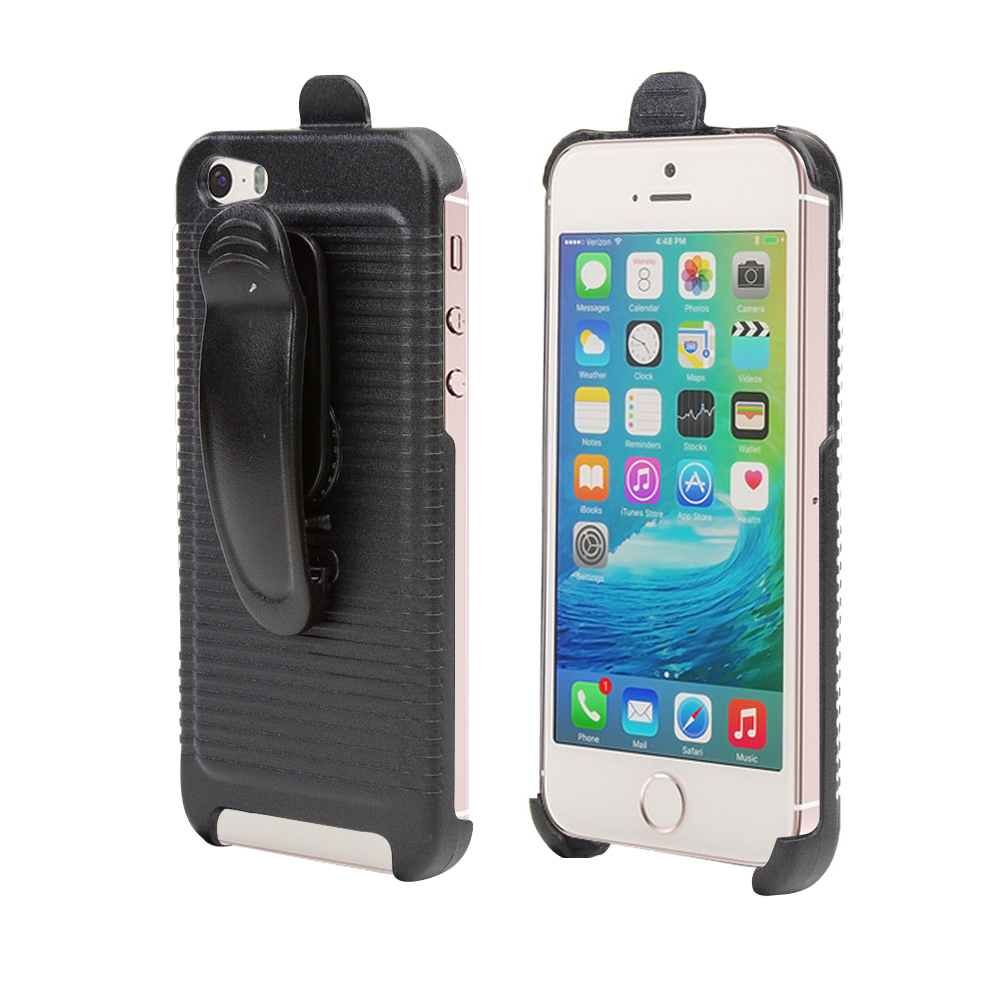 [Apple iPhone SE/5/5S] Case, [Black] Supreme Protection Slim Matte Rubberized Hard Plastic Case Cover with Kickstand and Swivel Belt Clip
This Apple iPhone SE/5/5S Black Holster w/ Swivel Belt Clip is great for quick drawing your phone for usage! A quality product and made especially to fit your Apple iPhone SE/5/5S, it's stylish and will protect your phone while adding a plethora of functions! Slide out your phone from the holster that can clip onto your belt or strap securely. Prop up your Apple iPhone SE/5/5S for great handsfree viewing position with the built in belt clip kickstand!
Custom cut to fit your Apple iPhone SE/5/5S
Durable and lightweight
Textured lines for added grip
plastic with swivel belt clip
Built-in belt-clip kickstand props your phone up
Quality Made holster to perfectly fit your Apple iPhone SE/5/5S
Color: Black
Compatible with Apple iPhone SE, iPhone 5 SE, iPhone 6C, iPhone 5/ 5S.
Hard plastic exterior protects your phone from scratches and abrasions from falls and drops.
Extra grip and traction to surface: fits easily in your hands and gives your phone anti-slip protection.
The ultimate protection for your phone: anti-scratch, anti-shock, and anti-shatter.
Sturdy holster and belt clip make your phone easily accessible even when your hands are full.


Cellphone case name Supports Samsung Galaxy S7 Devices From Verizon, AT&T, Sprint, and T-Mobile


**Phone may fit inward or outward please refer to pictures and directions on the holster.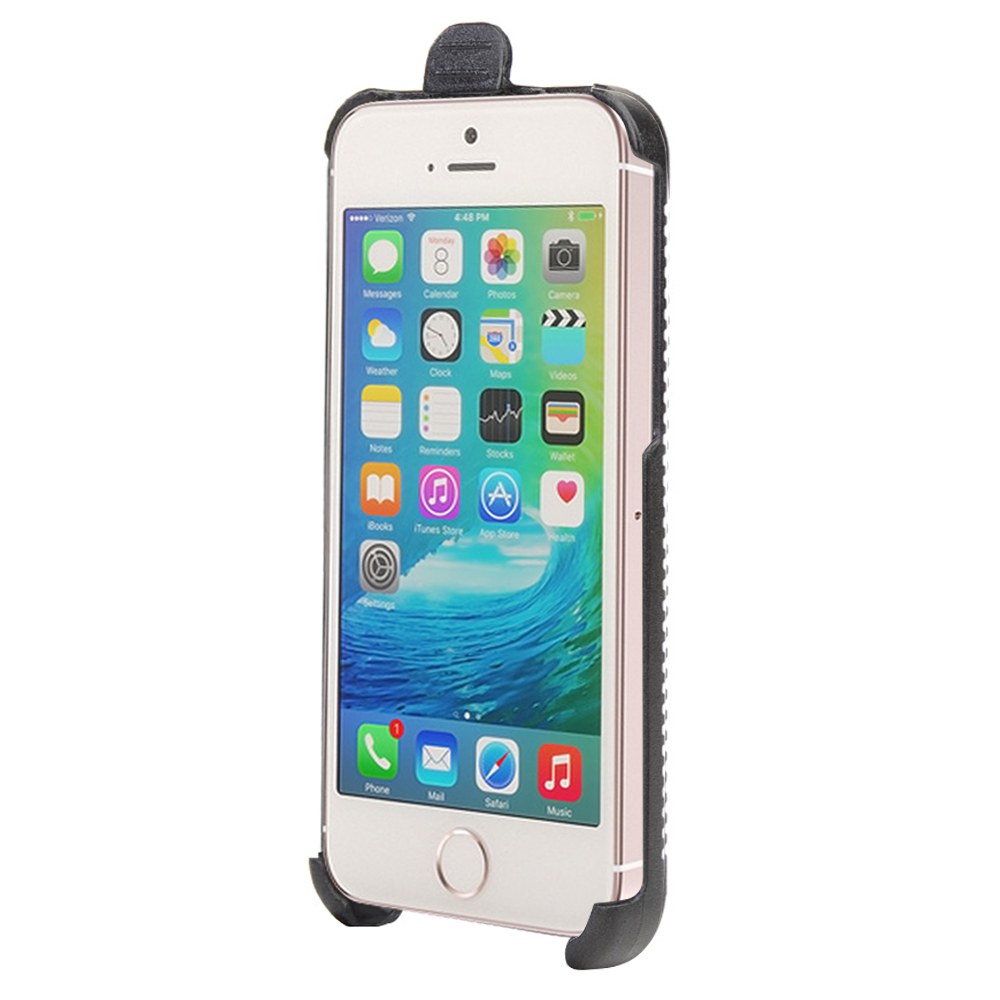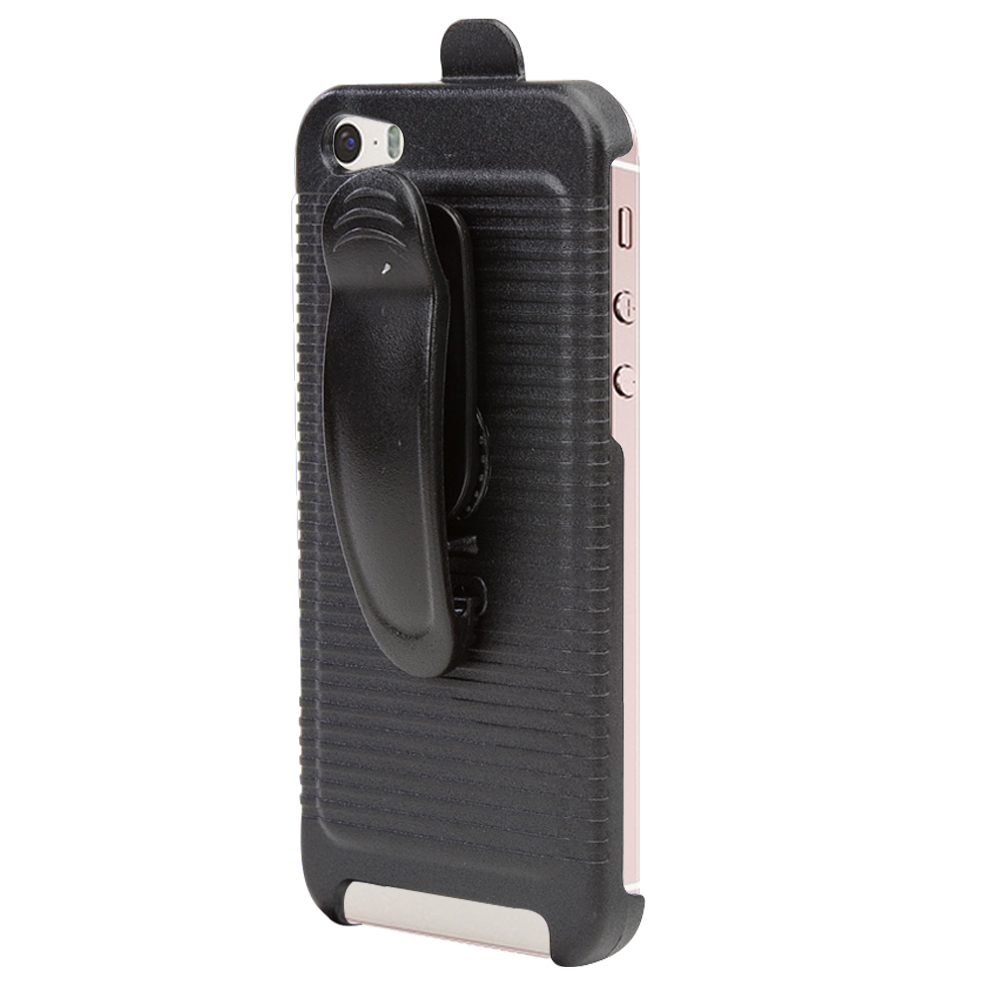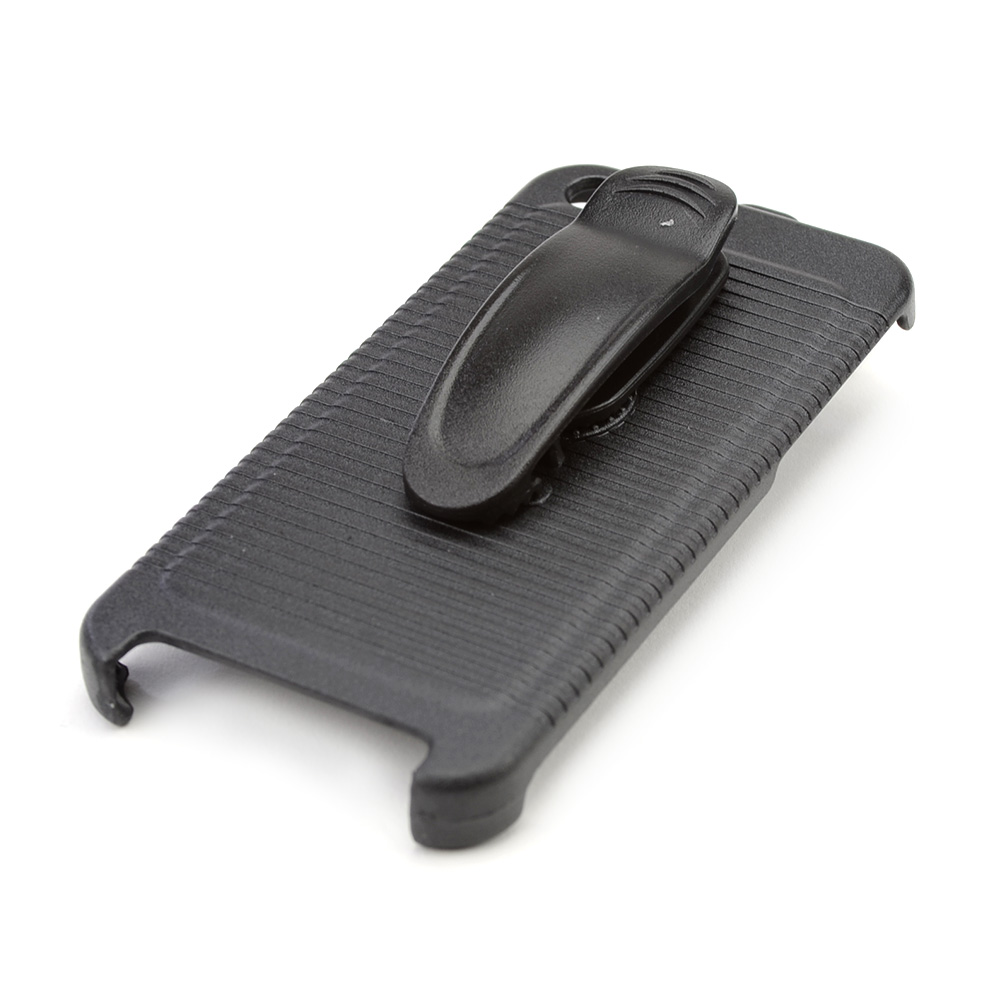 You Might Also Be Interested
Customers Who Viewed This Item Also View
Customer Reviews
John Berry
May 31, 2018 6:20:48 PM
quality made case
Quality made case cover for my phone. This is the best slim case for the price! It adds grip for dry hand and kickstand will perk my phone conveniently. Worth it!
John Lewis
Apr 29, 2018 6:56:35 PM
very attractive design
Very attractive design and it looks great! I love this case being a slim, durable and durable clip. Provides an ultimate protection from scratches and bumps.
Michael Berry
Mar 21, 2018 8:23:18 PM
very well made
Very well made, durable and attractive case cover for my iPhone SE. I have dropped my phone several times and this cover makes me feel secure from sudden falls and scratches. Many thanks!
Manny Gibson
Mar 6, 2018 8:37:43 PM
simple case
Simple case that preserves the clean look of my iPhone 5S. It's offers a great protection, good grip-able surface in my hand, and reasonable price!
Leonard Fraser
Feb 26, 2018 9:15:23 PM
great clip and kickstand
Exactly as expected with sleek design. I like this matte rubberized because it is not bulky, its hard plastic with great clip and kickstand.
John Douglas
Jan 22, 2018 12:39:26 AM
fits perfectly
Fits perfectly! The case was sturdy, durable and it protects my entire phone. Easy to carry and was fits in my pocket. Awesome!
Rebecca Vans
Jan 18, 2018 4:29:44 PM
awesome case
Awesome! This case cover was great, durable and lightweight. I have dropped my phone many times but it seems snug and protected. Love the texture lines for extra grip.
Write Your Own Review